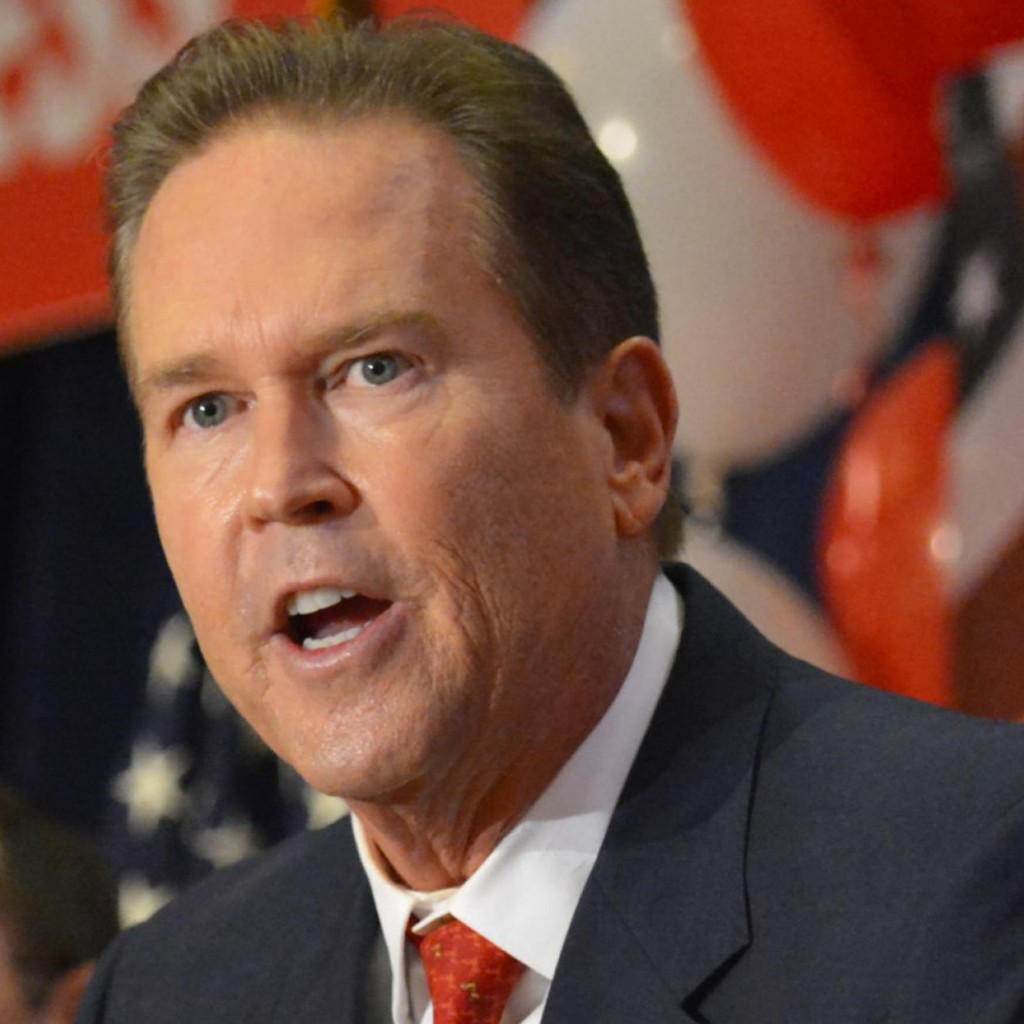 A recently filed financial disclosure shows U.S. Rep. Vern Buchanan celebrated passing the House version of the Republican tax bill in quite the lavish way.
According to the disclosure, Buchanan spent between $1 million and $5 million purchasing an Ocean Alexander yacht on Nov. 16, 2017, the same day he joined 226 other Republicans and no Democrats in voting for the first draft of the "Tax Cuts and Jobs Act."
The final tax bill passed Congress on Dec. 20 and was signed into law by President Donald Trump two days later.
While the tax plan was pitched as helping the middle class, it does so only minimally and temporarily if at all. For the nation's highest earners and for corporations, however, it was a magnanimous change in policy.
Count Buchanan among those benefitting bigly.
It's no secret that Buchanan, who represents Florida's 16th Congressional District, is a wealthy man. According to a Roll Call report, his $73.9 million net worth makes him the eighth wealthiest member of Congress, and by far the wealthiest from the Sunshine State — U.S. Rep. Tom Rooney is $19 million behind in the No. 11 spot. That list might not be up to date, however, as U.S. Rep. Francis Rooney has a listed net worth of $22 million even though many estimate his worth in the hundreds of millions if not over $1 billion.
Given his net worth and income, progressive group Tax March estimated that the bill would save him up to $2.1 million on his taxes.
That's most of the way to a yacht, which likely trended toward the higher end of the reported range given that Ocean Alexander's least expensive model — the 70-foot 70E Motoryacht — has a base price of $3.25 million.
Max Goodman, a spokesman for Buchanan, said news of the yacht purchase is part of a "coordinated attack" four months before the election. The purchase was disclosed on paperwork filed by Buchanan on May 15.
"It's no coincidence that this partisan smear comes at the same time a dark money group is airing a TV ad against Vern that is so dishonest one newspaper called it 'stunning in its deception.' Vern has owned boats for more than 20 years and it's no secret to his constituents that he has lived the American Dream," he said.
Buchanan hasn't said much about the tax plan in the months since it passed, though as chair of the Tax Policy Subcommittee of the House Ways and Means Committee he played a key role in crafting the legislation.
Nor has he said much about his party affiliation — in the TV ads he's released for his re-election campaign, he's cast himself as an effective bipartisan lawmaker and as an independent leader without ever mentioning that he's a Republican.
Though he's hit TV early in his re-election bid, Buchanan is facing a serious challenge in the fall in a district that has no more of a Republican lean than House District 72, where Democratic Rep. Margaret Good defeated his son, James Buchanan, in a special election held earlier this year.
Outside group Floridians for a Fair Shake recently put more than $600,000 behind an ad criticizing Buchanan's support of the GOP tax bill. The group also chartered a plane to fly along the district's coast with a banner criticizing the congressman's votes to "sabotage" the Affordable Care Act.
Buchanan is likely to face Sarasota attorney David Shapiro, a Democrat, in the November general election. He took to twitter shortly after news of Buchanan's yacht purchase broke.
My opponent Vern Buchanan bought a multi-million dollar yacht the same day he voted for the #TaxScam giving himself a $2.1 million windfall. We can't let politicians enrich themselves at the expense of their constituents. Join me at https://t.co/ACZW0K0Hrihttps://t.co/WfHvmk0bVZ

— David Shapiro (@Shapiro4FL16) July 11, 2018
Through the end of the second quarter, Shapiro had raised more than $1 million for his campaign. Buchanan has raised more than $1.4 million, including $640,000 in Q2, but his campaign started with plenty of leftover funds from the 2016 election cycle. He has $2.5 million at the ready.
CD 16 covers all of Manatee County, southwestern Hillsborough County and northern Sarasota County. University of Virginia political scientist Larry Sabato's Crystal Ball rates the district as "likely Republican" in the fall.