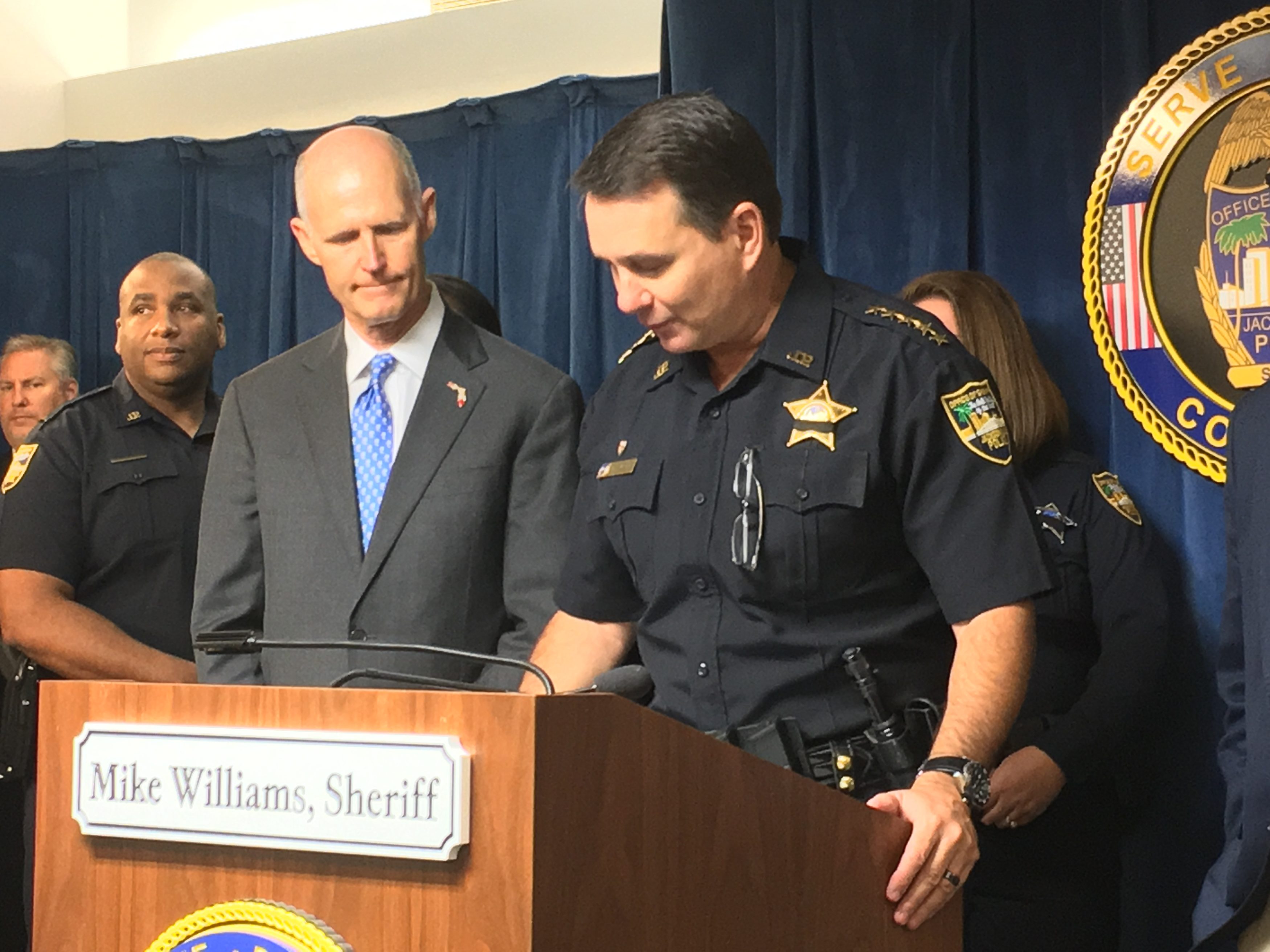 Jacksonville's body camera program, launched in pilot phase last summer, is now on pause.
The issue currently: procurement.
The open question: how long the process takes.
The Florida Times-Union reported Thursday that 200 officers will get cameras in 2019.
"Once the procurement process is complete, JSO will use the awarded funds to acquire and deploy the devices in a phased approach," JSO told the FTU.
Sheriff Mike Williams confirmed Thursday to Florida Politics that the department is "still working through" procurement, and "we believe we have" a vendor selected.
"We're still working in the contract pieces and all that to make sure we get procurement done the right way. The city's working the procurement side for us," Williams said.
Williams said that these cameras could be rolled out by the fall, "earlier than anticipated because we thought we would have to wait until the 18/19 budget to start that process, but with the [Department of Justice] grant … we'll actually be online sooner than anticipated."
"We received the grant July 1," Williams added, "so it's ready to spend, so we can start the procurement process. We were having to hold off until October prior to that."
Action News Jax was first to report that body cameras aren't being used by Jacksonville officers currently. Harold Kraai was shot by an officer responding to a call for help from a family member, and the narrative provided by officers and family members of Kraai had considerable divergence.
Body cameras, which may have clarified events, were not worn.
We asked Williams about concerns that some in the community may have about a lack of accountability for officers without cameras.
"Keep in mind there's never been a camera on a policeman until we started it with this pilot, kicking off the camera program. Anything that happens before we roll the cameras out is the way it's always been," Williams said, adding that the program is "right on track."
Though local activists are kvetching about the body camera program's delays, it won't matter. Republican Williams, next up for election in March, has nearly $450,000 cash on hand, against a Democrat who has just over $250.