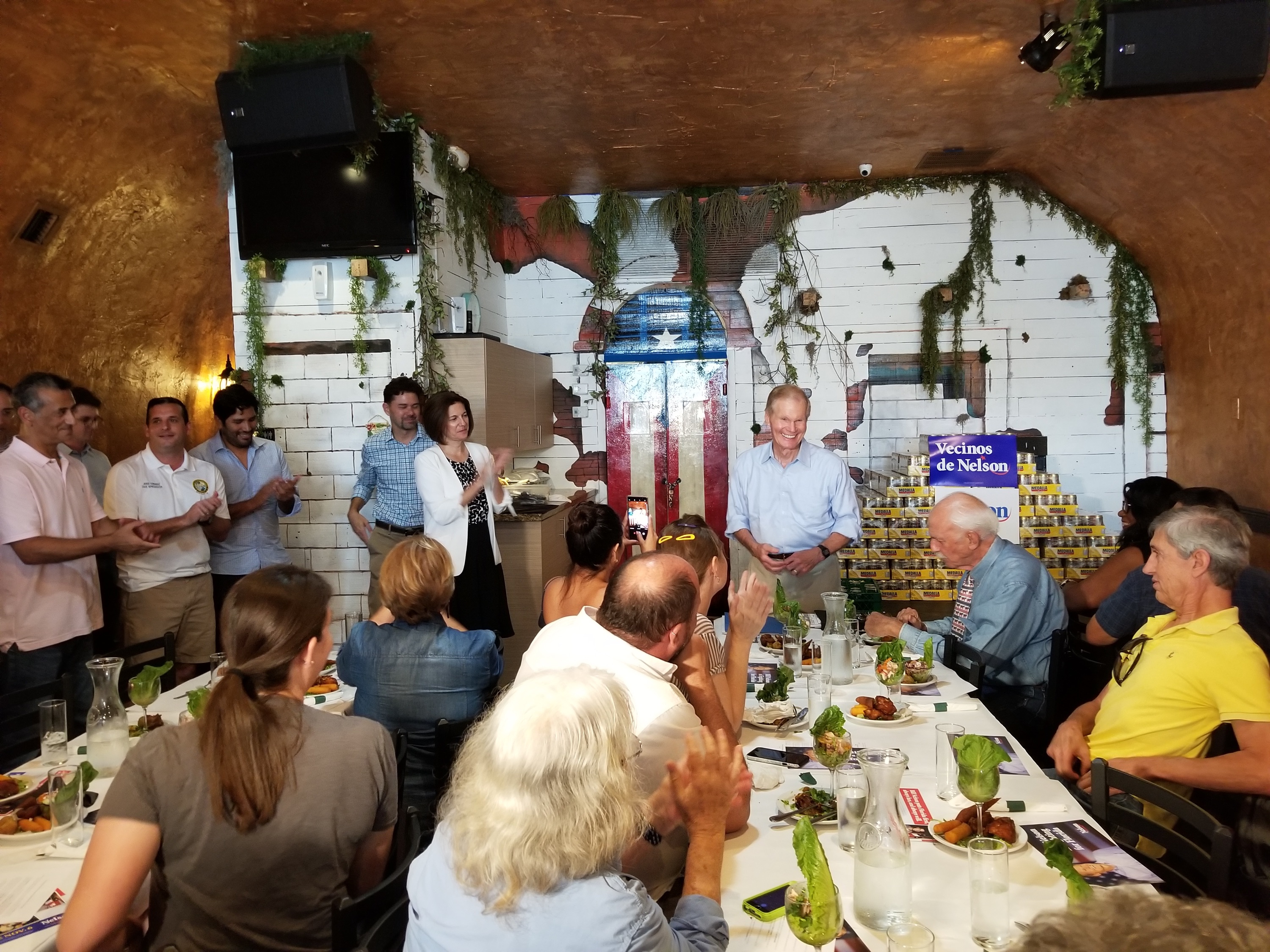 U.S. Sen. Bill Nelson campaigned alongside America's first Latina senator today. At a rally in Little Havana, U.S. Sen. Catherine Cortez Masto, a Nevada Democrat, made the case her Florida colleague should win re-election.
"We need Bill in the Senate to fight alongside me for all people and to be a check on the harmful policies of this administration," said Cortez Masto. "He is looking out for the people of Florida and our neighbors in Puerto Rico who continue to recover and rebuild in the aftermath of Hurricane Maria. Bill Nelson is fighting every single day for each and everyone of you."
The two senators kicked off a "Vecinos de Nelson" canvassing event and spoke to voters at Mofongo's, pushing the Democratic agenda on health care, education and jobs.
Nelson right now is locked in his toughest campaign since his election to the U.S. Senate in 2000. Republican Gov. Rick Scott just raised a record $10.7 million during the second quarter in his bid to unseat the incumbent.
The Democrat has taken criticism for not making a direct enough appeal to Hispanic voters, but the South Florida event seemed squarely aimed at that voter demographic.
"Catherine and I believe in opportunity for all people regardless of where they come from or what zip code they live in," Nelson said.
"As we are learning the hard way, elections have consequences and this election is crucial. I appreciate all of you for knocking on doors, and calling your friends and neighbors to stress the importance of this election. In the last few weeks alone we've seen health care under attack, specifically protections for those with preexisting conditions, reminding us just how important it is to talk with our communities about what's at stake this election year."
With an influx of Puerto Rican voters, all American citizens, relocated to Florida following the impact of Hurricane Maria on the island, the Hispanic vote seems as important as it's been in years.
While Scott has made inroads among Hispanic voters, Cortez Masto says Nelson's policies should win voters over before Election Day.
"There is a clear contrast in this race and Bill will continue to fight for affordable health care and keep protections for those with preexisting conditions and protect the beautiful environment that brings millions of people to Florida every year," she said.