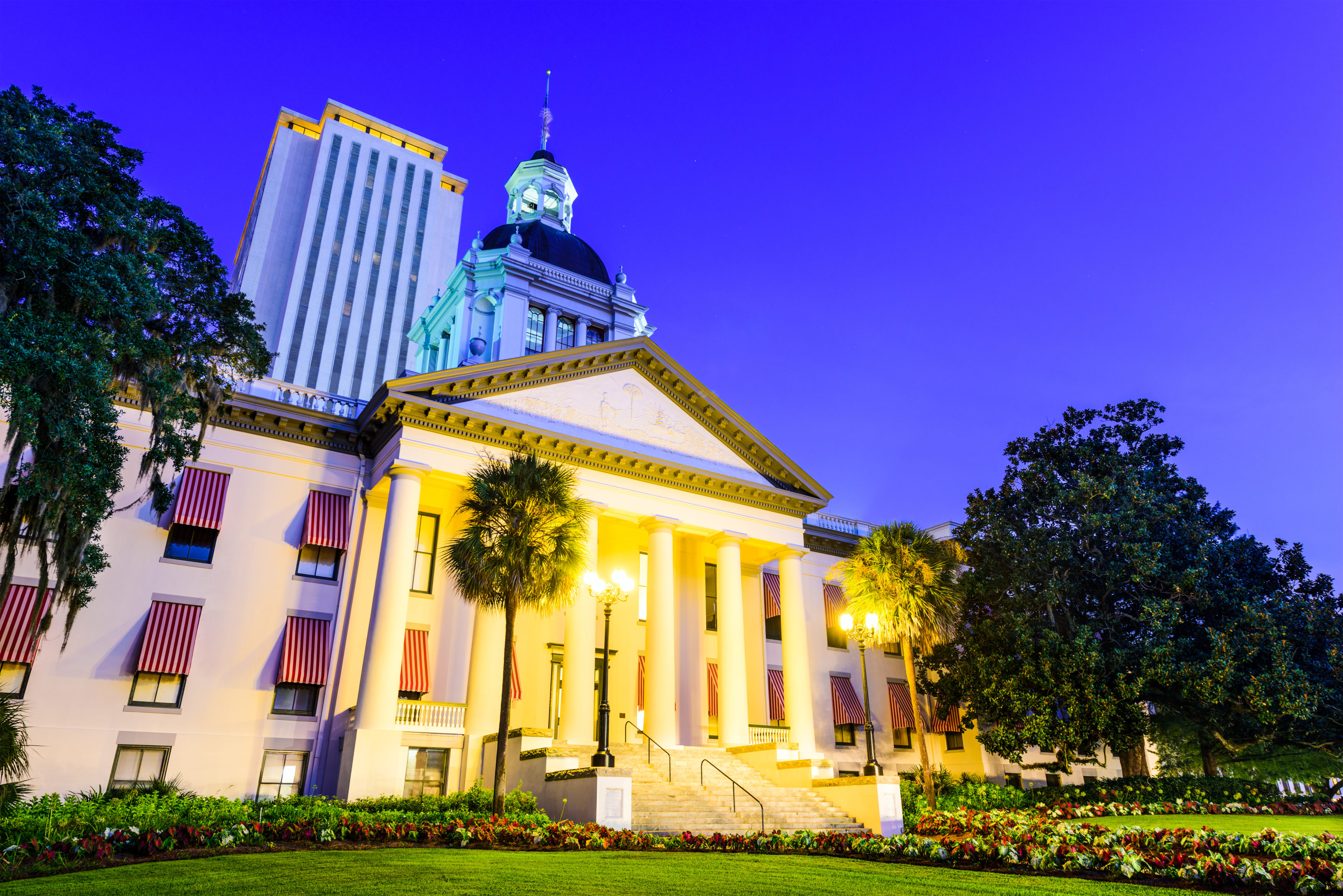 Sunburn — The morning read of what's hot in Florida politics.
By Peter Schorsch, Phil Ammann, Daniel McAuliffe, Jim Rosica, and Drew Wilson.
According to a new Florida Politics poll of Tampa voters, Jane Castor is a clear favorite to become the city's next mayor.
In the latest survey of the 2019 race, St. Pete Polls finds the former Tampa police chief enjoying a significant lead – more than 30 points – over her next nearest competitor, businessman and philanthropist David Straz Jr.
Castor took 41 percent; Straz received just under 11 points.
The remainder of the field – Tampa City Council members Harry Cohen and Mike Suarez, as well as former Hillsborough County Commissioner Ed Turanchik – are in a three-way tie for third, each with just over 7 percent.
"Someone else" took nearly 8 percent, while 19 percent of respondents said they were unsure.
Although the March 5 municipal election is eight months away, voter interest is high, as over 95 percent of respondents say they plan to cast a ballot for the successor to term-limited Mayor Bob Buckhorn.
The poll of 496 likely voters was conducted July 24 using an automated phone poll system; results were weighted to reflect demographics of Tampa's active voter population by political party, race, age and gender. There is a +/- 4.4 percent margin of error at a 95 percent confidence level.
— SITUATIONAL AWARENESS —
—@GBennettPost: Since Dec. 13, @realDonaldTrump approval rating up 7 points, disapproval down 5.8 points in RealClearPolitics average. Was 21.1 points underwater, now 8.3.
—@MarcoRubio: This is how #China influences our government policies. They spent a small fortune lobbying Congress to drop restrictions on #ZTE & it worked. Long-term China is a bigger threat to America's security than Russia, when are we going to take it seriously?
—@SenBillNelson: A judge just ruled that Florida's attempt to ban early voting on college campuses is unconstitutional. This was a direct assault on student voting & shows just how far Florida's government will go to keep some groups from the polls. We need to make it easier to vote — not harder.
—@CHeathWFTV: He also has no primary. Doesn't need to swap his NAVY hat for a MAGA hat. That's an advantage. (re: Scott decision not to attend a Make America Great Rally in Tampa on July 31)
—@ErinGaetz: But for real though — is this how Twitter is combating fake news? By not allowing people to find their real congressman and directing them to parody and fake accounts instead?
—@Ocasio2018: Rep DeSantis, it seems you're confused as to "whatever I am." I am a Puerto Rican woman. It's strange you don't know what that is, given that ~75,000 Puerto Ricans have relocated to Florida in the 10 mos since María. But I'm sure these new FL voters appreciate your comments!
—@VotePasco: We have been made aware that voters are experiencing issues with the Florida Division of Elections site & we have made them aware of same.
—@CraigTimes: Enviro group says figures from @FLDEPNews show 2017 was the 2nd worst year for enforcement of #Florida's enviro regs in the past 30 years
—@MarcACaputo: In today's @tronc sucks news, South Florida edition, @SunSentinel and its affiliated Forum Publishing Group lay off 7: 4 in editorial at Forum and 3 at the Sentinel — laid off 3, a city editor, Boca Raton reporter and a sports reporter
—@JoeReedy: Per @BovadaOfficial, the odds of Florida schools qualifying for the College Football Playoff: Miami 13/2 FSU 15/2 Florida 20/1 UCF 40/1 FAU 100/1 USF 125/1 FIU No odds
— DAYS UNTIL —
MAKE MORE Manufacturing Summit — 6; Deadline for filing claim bills — 7; 'The Race for Governor' Democratic gubernatorial debate in West Palm Beach — 8; Florida's back to school sales tax holiday begins — 9; Republican gubernatorial debate in Jacksonville — 14; School begins in the first 19 Florida districts — 16; Start of the U.S. Open — 33; Primary Election Day — 34; College Football opening weekend — 36; Labor Day — 40; NFL regular season starts — 43; Future of Florida Forum — 63; 'Before You Vote' Florida U.S. Senate debate — 90; 'Before You Vote' Florida Governor debate — 91; General Election Day — 104; Florida Chamber Insurance Summit — 125; 'Hamilton' comes to the Straz Center — 202; 2019 Legislative Session starts — 223; 2020 General Election — 832.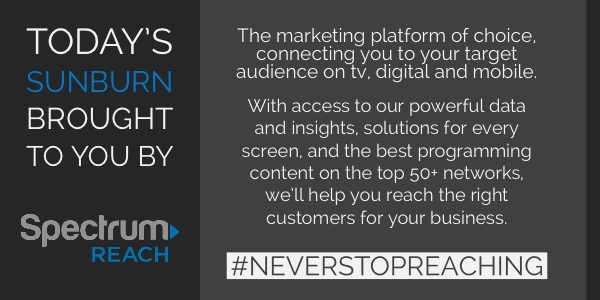 — TOP STORY —
"Judge: Florida ban on early voting on campus is 'stark pattern of discrimination'" via Steve Bousquet of the Miami Herald — Scott's administration showed "a stark pattern of discrimination" in prohibiting early voting on state university campuses, a federal judge ruled, saying the state placed "significant burdens" on the voting rights of students. The decision by Walker is yet another voting rights defeat for Florida's Republican governor and could emerge as an issue in Scott's campaign to unseat Democratic U.S. Sen. Bill Nelson. Walker issued an injunction that orders Scott's chief elections official, Secretary of State Detzner, to tell all 67 counties that they can use campus buildings for early voting this fall. Walker ruled that a 2014 state opinion that banned early voting on campus violates three amendments to the U.S. Constitution, but he did not issue an interpretation of state election law.
— NELSON V. SCOTT —
First in Sunburn: Progressive group canvassing for Bill Nelson Saturday — Advocacy group For Our Future Florida is holding a "Statewide Canvass Day of Action" on Saturday to spread the word about progressive candidates up and down the ballot. The group said its goal is to knock on 20,000 doors across the 72 events it's holding across the Sunshine State and even though Nelson is not known as a bulwark of progressivism, his race against Scott will get plenty of attention from FOF-FL canvassers — Scott is likely the toughest challenger the third-term senator has faced in his political career, and seat is considered a must-win for national Democrats. FOF-FL said the canvassing events are part of its aims to "turn the groundswell of enthusiasm from newly engaged voters into action at the polls in 2018."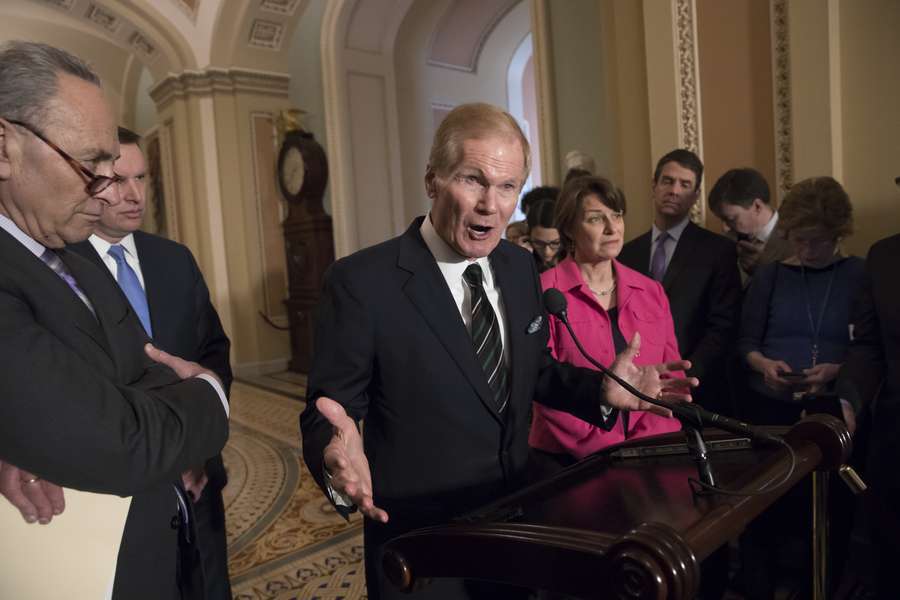 "Rick Scott to appear with Trump at school" via the News Service of Florida — Scott, who is running for U.S. Senate, will not attend Donald Trump's rally July 31 in Tampa but will appear with Trump earlier in the day. Scott will attend an afternoon event with the president at Tampa Bay Technical High School … Trump plans to hold a 7 p.m. rally at the Florida State Fairgrounds Expo Hall, but Scott will be at a fundraiser that night.
"Scott says Nelson 'must do his job' to secure Lake O funds" via Florida Politics — The email from his campaign touted his role in "championing" millions in state funding for the repairs, signing legislation to build a reservoir to store water south of Lake O, getting a commitment from the Trump administration to speed up repairs, and securing funding through the U.S. Army Corps of Engineers. When it came to Nelson, though, the Scott campaign pitched him as a do-nothing senator. "Let's remember, Bill Nelson made a pledge in 1990 'to save Lake Okeechobee' but the algae on Florida's shores today shows the extent of Nelson's failure to follow through on that commitment," the email said, adding that "Floridians cannot wait another 30 years for Bill Nelson to push this project forward."
— NOTES FROM THE CAMPAIGN TRAIL, PART 1 —
"Democrats overperforming with the real swing voters: those who disapprove of both parties" via Mark Murray and Ben Kamisar of NBC News — Democrats have a 30-point advantage over Republicans among this constituency on the generic ballot, a stronger lead than Republicans had during each of their midterm wave years of 2010 and 2014. Fifty-five percent of these voters back Democrats, compared to just 25 percent who back Republicans. … Trump's strength among these voters was one of the clues we missed during the 2016 election. And it was an influential clue.
"'What's impossible?' Andrew Gillum asks in his first TV ad for Governor" via Marc Caputo of POLITICO Florida – "What's impossible? The son of a bus driver becoming mayor of the capital city, or that mayor standing up against the NRA so that guns couldn't be fired in city parks and winning?" Gillum says in the ad as he walks down the street of the historically black neighborhood of Frenchtown in Tallahassee, where he's mayor. "How about running for governor and being the most progressive Democrat who would invest a billion dollars in education and create Medicare for all?" Gillum asks. "Is it impossible to come from nothing, be outspent 10 to 1 and win? Share this, buy a TV ad and prove the impossible."
To view the ad, click on the image below:
"Gillum lands another endorsement from a national progressive group" via Kirby Wilson of the Tampa Bay Times — The Indivisible Project, an anti-Trump progressive organizing group, announced in a news release Tuesday that its Florida members had voted to endorse Gillum. "Indivisible believes that Andrew Gillum is the best choice to lead Florida and stand up to Republicans looking to undermine progressive values," the group said in the news release.
"Jeff Greene clears the record on partying past" via Alexandra Glorioso of POLITICO Florida – Greene is on a whirlwind media tour after a late entry into the governor's race, and he's willing to talk about everything: cocaine, his relationships with Lindsay Lohan and Mike Tyson, and Gov. Scott's money management. As part of Greene's charm offensive, he sat down Tuesday … for an open-ended conversation in which he made clear he wanted to be taken as a serious candidate and didn't shy away from setting the record straight about an alleged partying past that sometimes read like tabloid fodder. But he said he'd rather talk about the toxic algae crisis in South Florida, schools or health care.
"Greene: NRA 'turns our kids into target practice'" via Kirby Wilson of the Tampa Bay Times — The explosive mailer, sent out months after a school shooting in Parkland claimed 17 lives, harshly criticizes the national gun rights group for advocating for policies that Greene says make Floridians less safe. "Gun violence has ravaged our state and families," reads the mailer. "Jeff will take on the NRA to make sure schools are safe for our kids and families are safe in our communities." Longtime Florida NRA lobbyist Marion Hammer responded: "As a mother, grandmother and a proud NRA member for decades, I find his mailer repulsive," Hammer said in an email to the Tampa Bay Times. "It is clear that Jeff Green is bankrupt of ideas and he has to resort to these dumb ideas to try and get attention for himself and his campaign. When people can't win on fact, they have to resort to cheap stunts like this."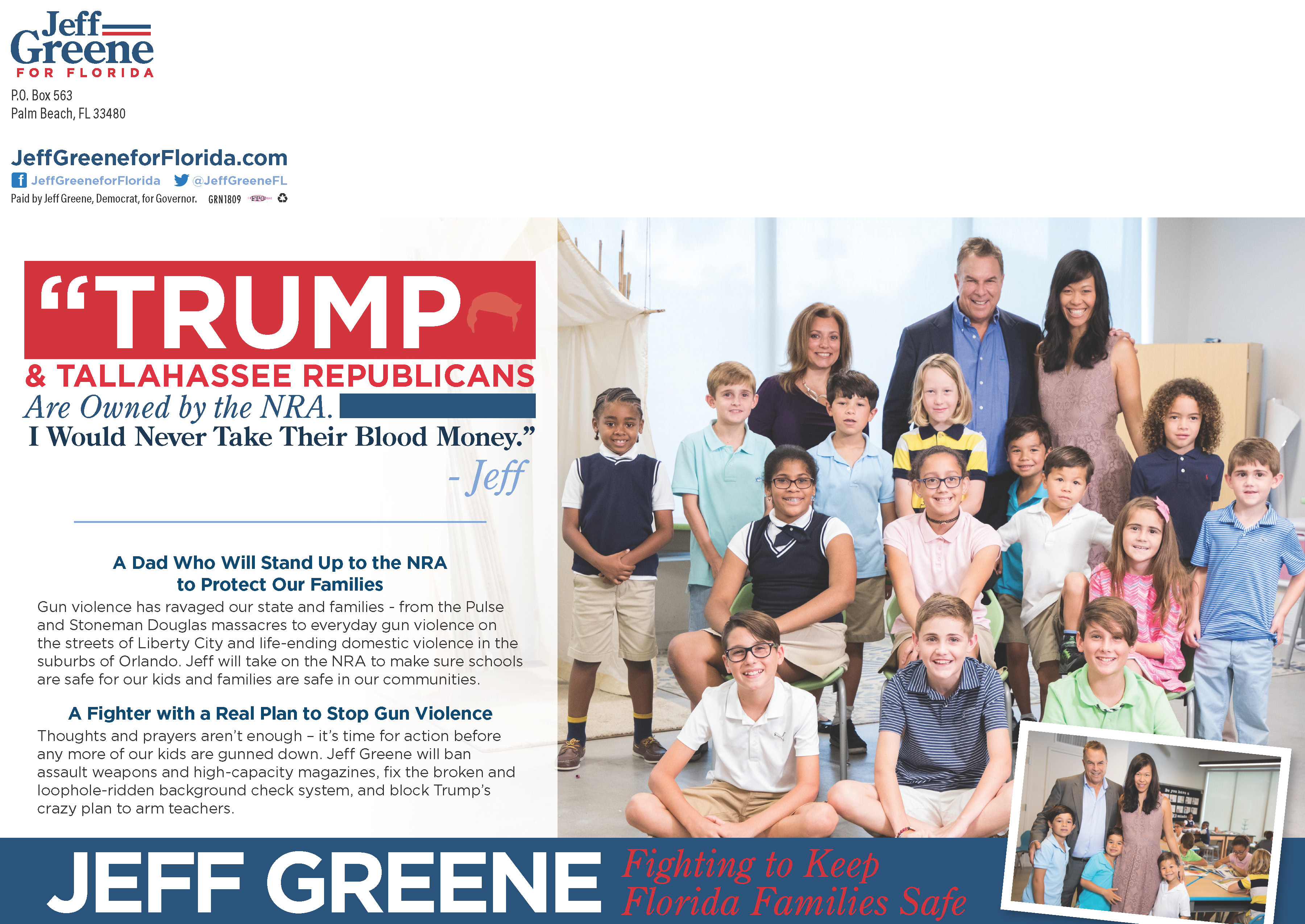 and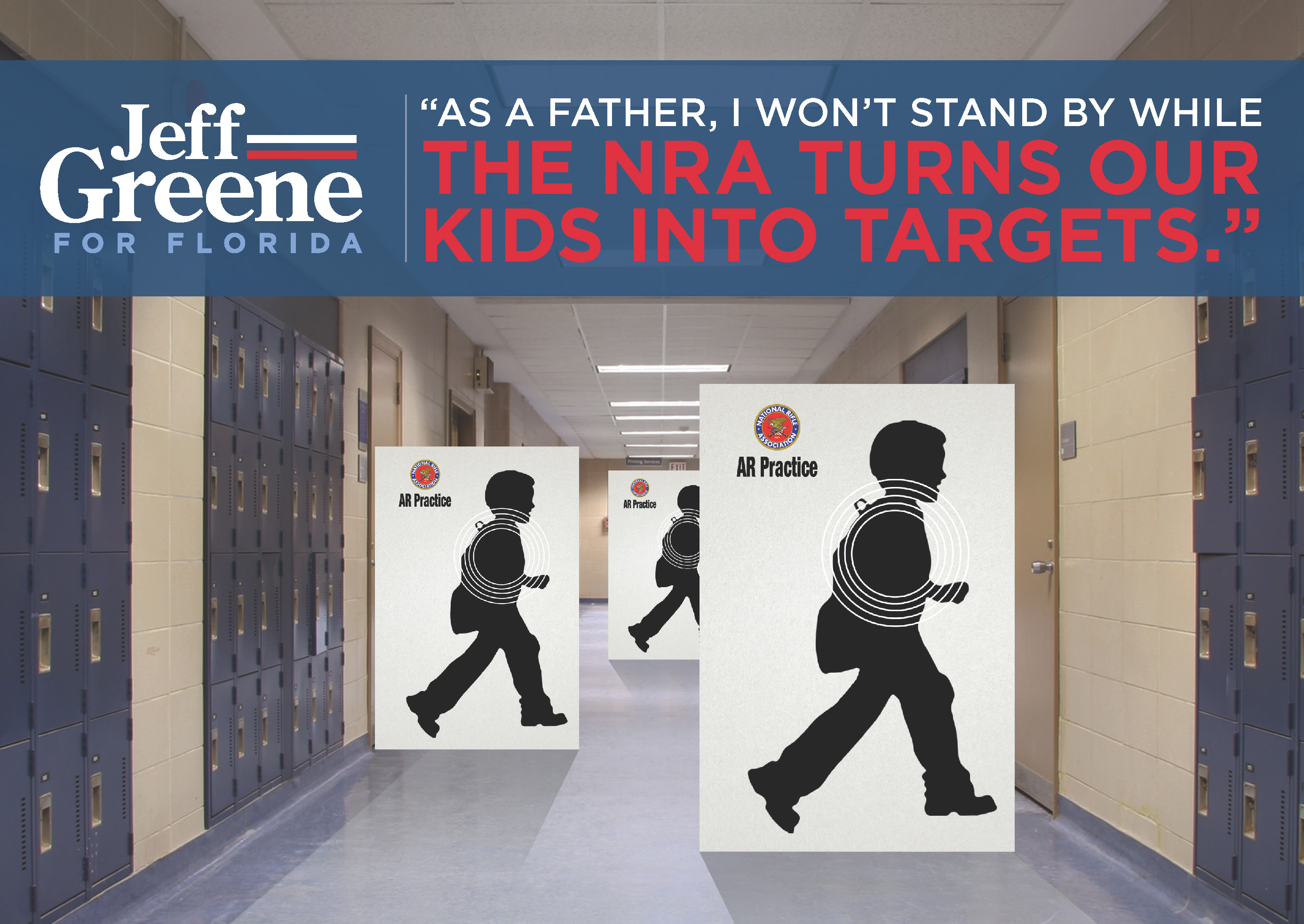 Assignment editors — Gillum joins the FWD.us Florida Coalition for a roundtable on congressional action for a long-term legislative solution on DREAMers, 6:30 p.m., Walker-Ford Community Center, 2301 Pasco St., Tallahassee.
Gwen Graham hosts Miami Lakes Community grill out — The free event, which is expected to bring together community leaders, elected officials and more than 100 supporters begins 5 p.m., Picnic Park, Pavilion A, 15151 NW 82nd Avenue, Miami Lakes.
"Adam Putnam's PAC runs negative ad accusing 'D.C. DeSantis' of proposing 23 percent sales tax" via Emily Mahoney of the Miami Herald – Floridians statewide will see the ad accusing Putnam's opponent, Congressman Ron DeSantis, of proposing a 23 percent sales tax … "If Congressman DeSantis had his way, everything would cost 23 percent more: groceries, gas, home purchases," the ad's narrator says. "Hurting families, destroying jobs, devastating tourism. "Washington is full of bad ideas and phony politicians," the ad continues. "Ron DeSantis and his huge tax increase fit right in." The ad's premise stems from a 2013 bill in Congress, H.R. 25, or the Fair Tax Act, which DeSantis cosponsored. It's true it pitched a 23 percent nationwide sales tax starting in 2015, with "adjustments" in later years.
To view the ad, click on the image below:
"Matt Caldwell says Facebook blocked his ad on guns, NRA endorsement" via Emily Mahoney of the Miami Herald — The short video ad depicts Republican Caldwell shooting a rifle in a field and touting his endorsement from the National Rifle Association. He was the first statewide Florida candidate to be endorsed by the group this election cycle. In a news release, the Caldwell campaign attached a screenshot of Facebook's apparent denial, which read: "Not Approved: Your ad can't promote the sale of weapons or ammunition." In the release, Caldwell criticized what he called "Facebook's censorship regime." … "Facebook's liberal agenda is keeping our campaign for Commissioner of Agriculture from sharing our message," he said. "Facebook has mislabeled our ad in an effort to censor our pro-Second Amendment support and endorsement from the NRA."
— NOTES FROM THE CAMPAIGN TRAIL, PART 2 —
Florida Police Chiefs endorse Ashley Moody for Attorney General — "As a former federal prosecutor and Circuit Court judge, Moody has shown dedication in bringing criminals to justice and upholding the law," said Florida Police Chiefs Association executive director Amy Mercer. "She has the knowledge and experience our state needs to address complex public safety issues and has built strong relationships with police chiefs across Florida. The Florida Police Chiefs Association is proud to endorse Ashley Moody as our next Attorney General."
Happening tonight: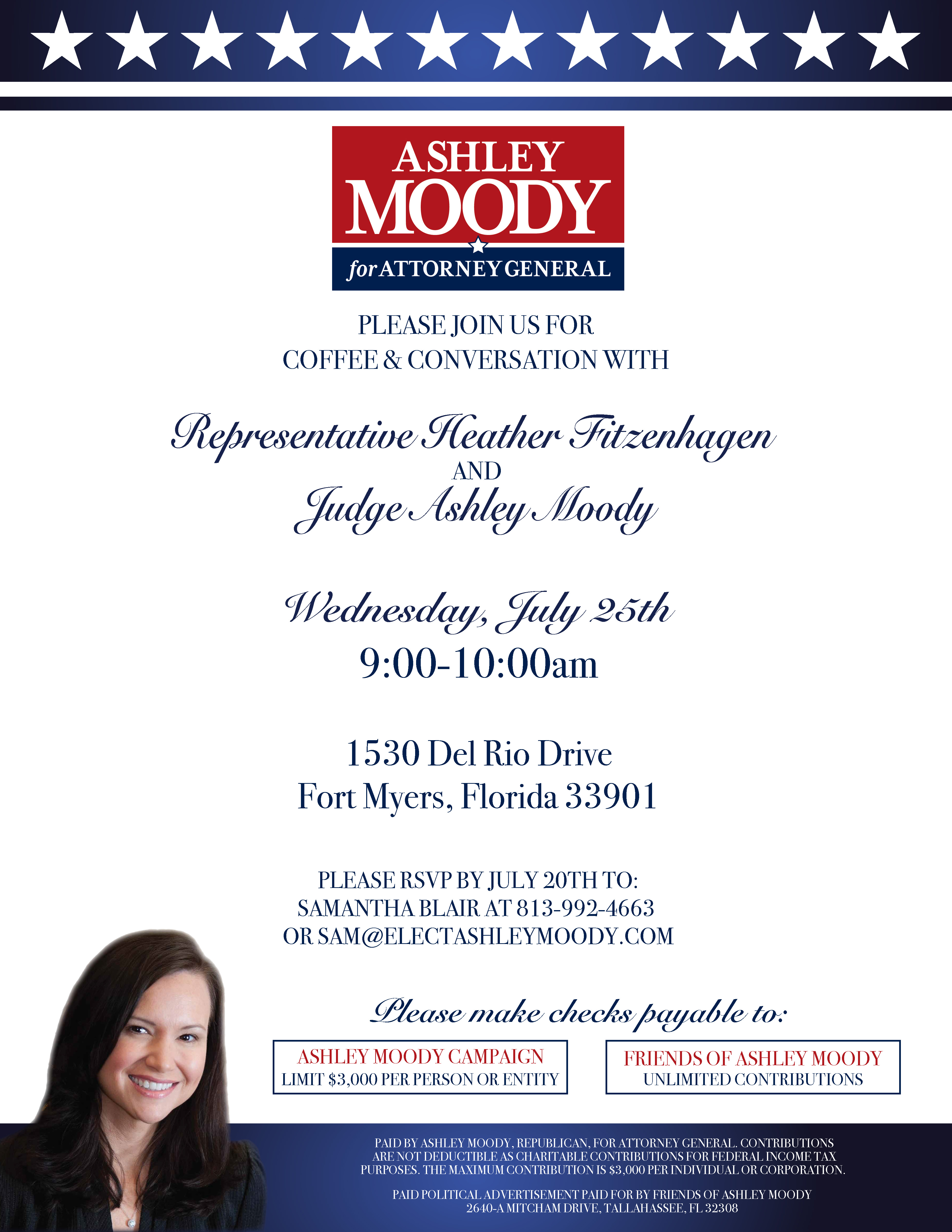 Associated Industries of Florida endorses Jimmy Patronis — The AIF Board of Directors is backing Republican Patronis in his bid for another term as Florida Chief Financial Officer. AIF Board of Directors proudly endorse Jimmy Patronis to continue serving as Florida's Chief Financial Officer," said AIF President and CEO Tom Feeney. "A fourth-generation Floridian who grew up in his family's restaurant business, Jimmy learned at a young age the value of a dollar and what it takes to run a successful business. Jimmy also has spent many, many hours giving back to his community and our state through his commitment to public service. In his role as CFO, he has led with transparency, accountability, and is constantly fighting fraudulent practices impacting Florida families and businesses. AIF Board of Directors stand with Jimmy Patronis for CFO of Florida."
First on #FlaPol: Nancy Soderberg favored in CD 6 Democratic primary — A new St. Pete Polls survey gives former U.S. Ambassador Soderberg 30 percent support, more than opponents Steve Sevigny (10 percent) and John Upchurch (13 percent) combined. Forty-six percent of respondents remain undecided. The poll has a sample size of 420, 4.8 percent margin of error and a 95 percent confidence level. With female voters, Soderberg has a 22-point lead over her nearest opponent, but the poll suggests she is having a harder time with men, with whom Soderberg only has an eight-point lead over Upchurch. Also, older voters are more likely to support Soderberg. The former ambassador has double-digit leads with voters aged 30-49 (12 percent), 50-69 (18 percent), and 70+ (18 percent).
"Stephen Sevigny launches quartet of TV spots in CD 6 battle" via Scott Powers of Florida Politics — Sevigny's campaign began running the quartet of commercials in rotation through cable TV buys in the district, which stretches from just south of Jacksonville, running along Florida's Historic Coast to Daytona Beach, and then inland through Volusia County and eastern Lake County just north of Orlando. One spot, "For here, From here," is essentially an attack on Democratic front-runner Nancy Soderberg in the Aug. 28 primary. It charges that she, like the past couple of congressmen representing CD 6, does not actually live in the district. "For years, our congressmen haven't lived in our district. And this year three of the other candidates don't either, including Nancy Soderberg. We need a representative who knows us, who isn't just passing through," Sevigny declares in the spot.
To view "For here, from here," click on the image below:
"Vern Buchanan ad blasts David Shapiro's investments in guns, pharma, oil" via Scott Powers of Florida Politics — The new 30-second TV commercial, "Two-Faced," outlines Shapiro's investments while calling him two-faced and a hypocrite for declaring his commitments for environmental protection, gun control, and a crackdown on opioids. It concludes "You just can't trust anything David Shapiro says." Buchanan's campaign reported the spot is airing immediately on Sarasota, Manatee, and Hillsborough television stations at a starting buy of $500,000. The attack ad may signal the Buchanan campaign's nervousness over Shapiro's standing in the election, though Buchanan's people say it's payback for negative campaigning by Shapiro and his supporters.
To view the ad, click on the image below:
"Greg Steube's combat record questioned" via Earle Kimel of the Sarasota Herald-Tribune — Republican congressional hopefuls Bill Akins and state Rep. Julio Gonzalez have teamed up to question the military record of their opponent, state Sen. Steube, at a rally to protest a Town Hall meeting Steube participated with the Concerned Veterans for America at the Cultural Center of Charlotte County. The exchange even prompted U.S. Rep. Tom Rooney, who has not endorsed anyone to succeed him in the 17th Congressional District, to defend Steube, chastise Gonzalez and take a jab at Akins. Steube said he was invited to speak by the Concerned Veterans for America, a nonprofit that receives major funding from the conservative Koch Network and related donors. Akins and Gonzalez both contend that Steube has misrepresented his service in Iraq by calling himself a combat veteran. Steube vehemently denied that: "Anyone that served in Afghanistan, especially that conducted missions outside the wire, was always in harm's way. I have never said that I have been awarded the combat action badge or the combat infantry badge. I always say Operation Iraqi Freedom vet, period — because I was, and I was there."
"Bill Pollard, April Freeman hope to usher change in District 17" via Jacob Ogles of SRQ Magazine — Two candidates have been traveling the nine-county jurisdiction speaking to voters unhappy with Republican rule. Cape Coral film producer Freeman and Avon Park sleep technologist Pollard each believe they have what it takes to flip this seat. Freeman has run here before, challenging Rep. Rooney in 2016. She lost to the incumbent by 27.6 percent but got her name out. "We made Rooney spend $1 million in the last two weeks in an election, and he's never done that before," she boasts. But when Rooney announced he would not seek a second term, she saw a clearer path to Washington. "I know this district better than anybody running," she says. Pollard also sees a chance for a Democrat to win here, but it's more because of who lives in the White House. Pollard himself had been a third-party or independent voter for years — until the day after Trump won the presidency. "I went to the Highlands County Democratic headquarters and said I want to register Democrat," he says.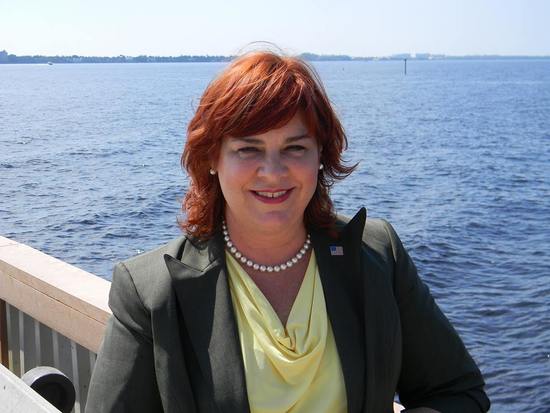 "Closing the gap with Mario Diaz-Balart? Mary Barzee Flores campaign says yes" via Ryan Nicol of Florida Politics — Sam Miller, campaign manager for Barzee Flores, pointed to recent polling "that clearly indicates he's increasingly vulnerable this year." That poll, conducted by Public Policy Polling, showed Diaz-Balart up just seven points over Barzee Flores, 46 percent to 39 percent. Fifteen percent of voters were undecided. A race that close could be seen as an upset in itself, as Diaz-Balart has not faced a competitive election in Florida's 25th Congressional District in years. It's worth noting that this was an internal poll, which means it should be seen more skeptically than usual.
"Debbie Mucarsel-Powell launches new digital ad campaign" via Ryan Nicol of Florida Politics — The first of the series of three ads is a 15-second spot that focuses on Mucarsel-Powell's environmental advocacy. "Debbie Mucarsel-Powell, an immigrant, a Latina, worked with the Coral Restoration Foundation to protect our coasts," the ad's narrator says. "In Congress, she'll champion the fight against climate change and protect the environment because that's who she is." Former naval officer Demetries Grimes is battling Mucarsel-Powell for the Democratic nomination in CD 26.
To watch the ad, click on the image below:
"Outside Pulse, Linda Stewart renews calls for independent investigation of weapons permit lapse" via Steven Lemongello of the Orlando Sentinel — Stewart denied Agriculture Commissioner Adam Putnam's allegation last week that her criticism was politically motivated ahead of Putnam's GOP primary for governor, saying the department's own inspector general's investigation was "biased" and "deeply flawed." The yearlong period when federal background checks were not reviewed for concealed weapons applications coincided "not just the days of months ahead of what happened here [at Pulse], but during the spike in applications that happened in the aftermath of this tragedy," Stewart said. Stewart acknowledged that the lapse in application reviews took place the year after Pulse shooter Omar Mateen's own permit was renewed in 2015. But she said the renewal did take place during the time former Bureau of License Issuance Xenia Bailey claimed the department had a quota of 75 weapons permit applications per day, according to Bailey's whistleblower suit. Bailey's suit was settled in 2016 without the department admitting any wrongdoing.
Save the date: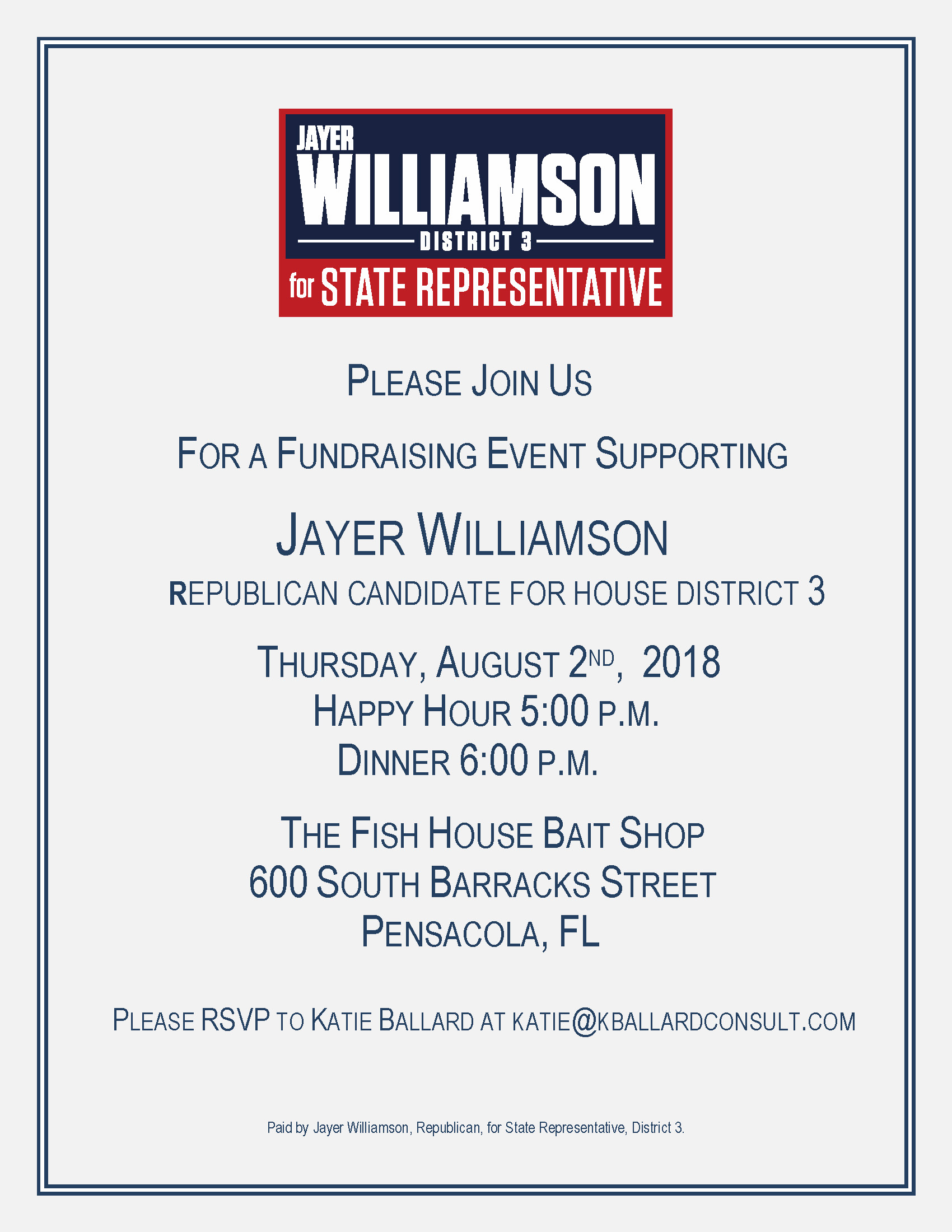 Happening today — Democrat Lee Mangold, seeking to replace term-limited Republican state Rep. Jason Brodeur in House District 28, holds a meet-and-greet event, noon, Maple Street Biscuit Company, 978 City Plaza Way, Oviedo.
Happening today — Republican Tommy Gregory, running to succeed state Rep. Joe Gruters in House District 73 in Sarasota and Manatee counties, is holding a meet-and-greet event, 5:30 p.m., Anna Maria Oyster Bar, 1525 51st Ave. East, Ellenton.
"Firefighters unions back Chip LaMarca in HD 93" via Ryan Nicol of Florida Politics — Broward County Commissioner Chip LaMarca on Tuesday announced the endorsements of several state and local firefighters unions as he campaigns in House District 93. LaMarca earned endorsements from Florida Professional Firefighters, Broward County Council of Professional Fire Fighters, Metro-Broward Professional Fire Fighters, and Broward County Professional Fire Fighters and Paramedics. In addition, Fort Lauderdale Professional Firefighters and Pompano Beach Professional Fire Fighters are also backing LaMarca's campaign. "It is truly an honor to receive the endorsement of our firefighters at the state level and throughout our Broward County community," LaMarca said.
Happening today — The Women's Foundation of Florida hosts a "Women on the Run" event in Broward County to mentor and train women to run for office, 5:30 p.m., Broward County School Board, 600 S.E. Third Ave., Fort Lauderdale.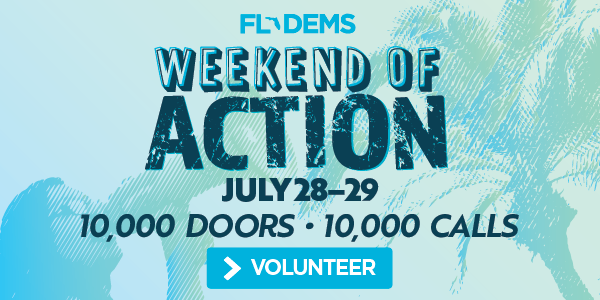 — STATEWIDE —
"Family wants gunman charged after fatal parking lot dispute" via Mike Schneider of The Associated Press — The family of Markeis McGlockton issued an appeal through an attorney for the public to put pressure on State Attorney Bernie McCabe to file charges against Michael Drejka, a white man who fatally shot the black father of three last upon being pushed to the ground outside a Clearwater convenience store. Pinellas County Sheriff Bob Gualtieri last week announced he wasn't going to arrest Drejka and turned the case over to the State Attorney's Office for a decision on charges. Drejka confronted McGlockton's girlfriend about parking in a handicapped space without a permit while she waited in a car outside a convenience store, authorities said. After exiting the store and seeing the argument, McGlockton shoved Drejka to the ground, and Drejka pulled out his gun. A second or two later, Drejka shot McGlockton in the chest, according to surveillance video from the store. The case fell under Florida's controversial "stand your ground" law, which allows people to use force without retreating if they feel threatened, the sheriff said.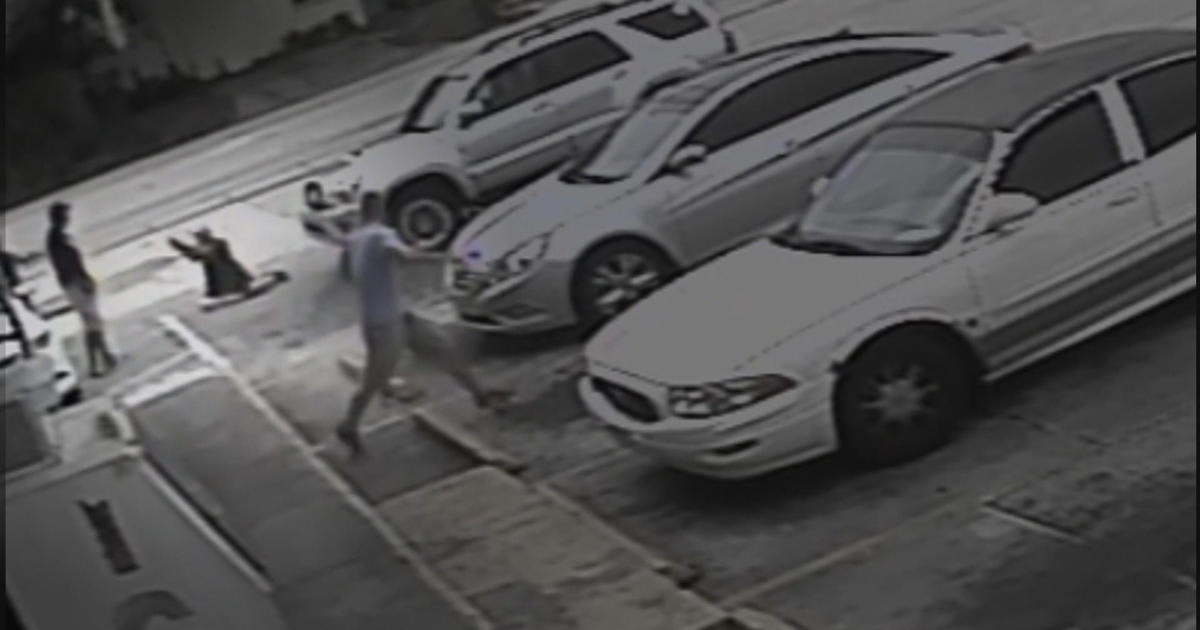 "Tampa Councilman Harry Cohen calls for Stand Your Ground repeal" via Florida Politics — Cohen's statement follows last week's fatal shooting of McGlockton. Gualtieri announced Friday that an arrest would not be made because the shooting fell within the bounds of the "Stand Your Ground" law. That law, a priority of the National Rifle Association, eliminated the "duty to retreat" before the use of lethal force. The Legislature amended the law in 2017 to require prosecutors to prove a shooter didn't feel threatened before filing criminal charges. "In 2012, I stood before 900 people at the 34th Street Church of God and called for justice for Trayvon Martin and a repeal of the 'Stand Your Ground' law. Neither has happened; in fact, the Florida Legislature made the law worse in 2017 and we just saw the ramifications of this last week in a Clearwater convenience store parking lot," Cohen said in a statement.
Happening today — The 11th U.S. Circuit Court of Appeals will hear arguments in a constitutional battle about Florida's process for restoring the voting rights of felons. The case went to the Atlanta-based appeals court after U.S. District Judge Mark Walker declared unconstitutional Florida's process for restoring the voting rights of felons who have served their sentences. Walker had ordered Scott and the Cabinet to revamp the process by April 26. But state officials won a partial victory when a panel of the federal appeals court granted a stay of the order. Arguments begin 9 a.m., Elbert P. Tuttle United States Court of Appeals Building, 56 Forsyth St. N.W., Atlanta.
"Sides battle over 'high quality' schools requirement" via Jim Saunders of the News Service of Florida — The Florida Supreme Court is preparing to wade into a long-running battle about whether the state has adequately carried out the requirement — and whether judges should even decide questions that attorneys for the state describe as a "political thicket." The state last week filed a 72-page brief asking the Supreme Court to uphold a decision by the 1st District Court of Appeal that rejected the lawsuit, which has been led by a group called Citizens for Strong Schools. In the brief, the state's attorneys argued that the issues raised by the plaintiffs are "non-justiciable political questions" that courts should not resolve. But even if the Supreme Court disagrees with that argument, the state's attorneys contend that Florida has made "dramatic improvements" in student performance, dispelling the notion that it has not provided an adequate education system. "Florida's school reforms and education policies — most of which were implemented after the 1998 constitutional amendment … — have led to steady and impressive gains in student performance," the brief said.
"Judges said to hear Medicaid challenges" via Christine Sexton of the News Service of Florida — Twenty-seven legal challenges filed by managed-care plans protesting state decisions to award $90 billion in Medicaid contracts have been grouped into five cases that will be heard in administrative court next month. A review of state Division of Administrative Hearings records shows that, for the most part, judges have agreed to consolidate challenges by the types of patients that managed-care plans would serve. For instance, Administrative Law Judge Robert Kilbride consolidated three challenges that were filed by two companies about the provision of specialty care for people with HIV — the virus that causes AIDS — and AIDS. He is scheduled to hear the challenges Aug. 7.
State's self-insurance fund projected to run low again next year — The state government's self-insurance fund faces a $14 million shortfall during the 2019-2020 fiscal year. That's driven in part by the cost of repairing Hurricane Irma's damage to state property and medical inflation. Florida's Revenue Estimating Conference, comprising top state economists, arrived at the figure this week. "The Legislature's going to have to address that," said Amy Baker, who runs the Office of Economic and Demographic Research and chairs the estimating conference. It would be the second deficit in a row for the Risk Management Trust Fund. The Legislature plugged a $20 million hole during its last session. Baker blamed the cost of litigating and settling civil rights class actions against the state, medical expenses including rising pharmaceutical prices, and lingering Irma repairs. "The trust fund kind of gets hit with all the same kind of things the other agencies do," she said.
"Costco's weapon to win 'whiskey and Wheaties' war" via Jim Rosica of Florida Politics — Give Costco's lawyers some credit: They may have a found a way to finally be able to sell tequila and turkey burgers in the same store. The answer may involve its food courts — turkey provolone sandwich, anyone? — and repealing the state's obscure, 24-year-old "Restaurant Rule." And already, Costco's critics are calling it an "end-around" of Gov. Scott. Still, if the membership warehouse retailer persuades the Department of Business and Professional Regulation (DBPR) to strike that rule, it could finally win the "whiskey and Wheaties" battle.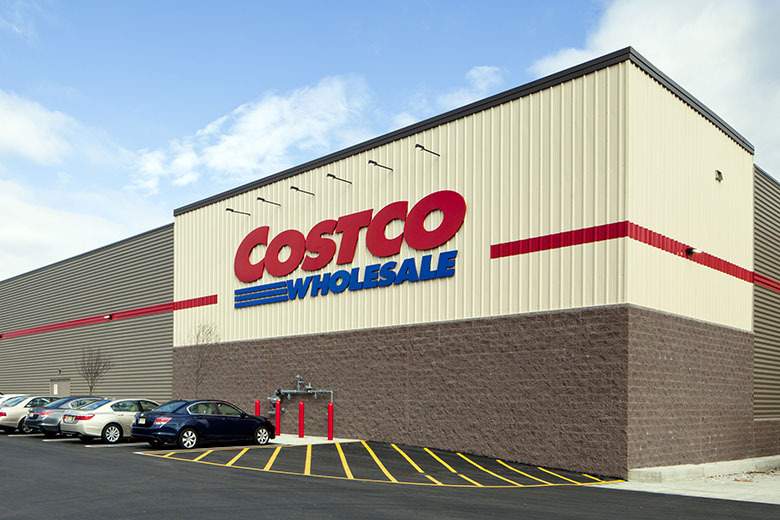 "SunPass catch-up work continues" via the News Service of Florida — More than 113 million toll transactions have been processed as the Florida Department of Transportation continues trying to catch up from delays in a $287 million project to upgrade the SunPass toll system. The state agency indicated that 17 million transactions were handled Monday, one of the largest days of processing. The SunPass upgrades were supposed to last about a week and be completed June 11. The state has not said how many transactions went unprocessed while the system was down for nearly a month.
"'I don't see how anything good comes out of this,' Lake commissioner says of effort to bring Confederate statue to Lake County museum" via Steven Hudak of the Orlando Sentinel — After hours of listening to speaker after speaker denounce a plan to relocate a statue of a Florida-born Confederate general from the U.S. Capitol to the Lake County Historical Museum, County Commission Chair Tim Sullivan said he got the message. "I don't see how anything good comes out of this," Sullivan said of the idea of Lake County as the new permanent home of Confederate Gen. Edmund Kirby Smith's statue. Black and white residents alike implored the all-white commission to stop the all-white museum board from bringing the statue of the slave-owning general to Tavares, saying its presence in Lake would harm race relations in a county once ruled by Willis McCall, a notoriously racist seven-term sheriff. But neither the outcry nor the commission's apparent change of heart swayed museum curator Bobby Grenier, who said he still plans to add the bronze figure to the small museum's collection of war artifacts.
"State has seen 59 Zika cases this year" via the News Service of Florida — The disease, which caused major concerns in 2016, is particularly dangerous to pregnant women because it can cause severe birth defects. The 59 cases reported as of Monday are all classified as "travel-related" — generally meaning people were infected elsewhere and brought the virus into the state. The largest number of reported cases, 22, has been in Collier County … Next-highest is Miami-Dade County, with 13 cases. By comparison, Florida had 262 reported cases statewide in 2017 and 1,471 cases in 2016.
— PLAYING CATCH-UP —
Democratic members of Congress are posting on Facebook more often than Republicans for the first time since January 2015, according to Pew Research.
That could be because Trump is in the Oval Office. Under President Barack Obama, Democrats posted to Facebook less, while Republicans were more active.
From Pew: "Democratic members in the 115th Congress produced over 34,000 more Facebook posts across 2017 than they averaged in each year of the 114th Congress. In contrast, Republicans produced over 25,000 fewer posts in 2017 than they averaged during the previous two years."
The numbers: The average Democratic member posted 33 percent more often during the 115th Congress the 114th. Republicans posted 11 percent less comparatively.
Topics: It comes as no surprise that Democratic posts in 2017 focused largely on opposition to Trump. "At the outset of the new administration, the majority of this opposition was directed at the president," according to Pew. But, "By the end of the year, Democratic Facebook posts were more likely to express opposition toward Republicans than Trump."
The extremes: Pew also found that very liberal and very conservative members of Congress "were about twice as likely to express either support or opposition toward other political figures and groups as compared with more moderate members."

— D.C. MATTERS —
"Appeals court rules 2nd Amendment allows open carry of guns" via Brian Melley of The Associated Press — The 9th U.S. Circuit Court of Appeals ruled 2-1 that Hawaiian officials had violated George Young's rights when he was denied a permit to openly carry a loaded gun in public to protect himself. The decision reversed a lower-court ruling that sided with officials who said the amendment only applied to guns kept in homes. "We do not take lightly the problem of gun violence, which the State of Hawaii 'has understandably sought to fight,'" Judge Diarmuid O'Scannlain wrote. "But, for better or for worse, the Second Amendment does protect a right to carry a firearm in public for self-defense."
— OPINIONS —
"Will Weatherford: $1 trillion economy means opportunity for Florida, but challenges remain" via Florida Politics — Florida, the third largest state in the nation by population, now has one of the largest economies in the world. Over the past five years, Florida's GDP grew by 27.2 percent — that puts Florida's GDP growth rate in the top five states in the country. And, over the past five years, Florida has produced more than 1 out of 11 jobs in the U.S. In fact, you would be hard pressed to find another economy with such robust growth. While this growth is positive news, challenges and opportunities for Florida still remain. The Florida Chamber Foundation's Florida 2030 research initiative shows the gaps Florida must close in order to continue to be globally competitive and grow smarter by 2030 and beyond. Consider that while achievement gaps are closing, 43 percent of third-graders still aren't reading at or above grade level. And while 1 in 11 jobs in the nation in the last five years was created in Florida, our state's 14.8 percent poverty rate includes 21.3 percent of children under age 18. While Florida is better suited than most states in these areas, the Florida Chamber will continue to lead reforms that create economic opportunity. Taking time to celebrate these successes is appropriate, but now is not the time to rest. I encourage business leaders to work toward a common goal of securing Florida's future.
— MOVEMENTS —
New and renewed lobbying registrations:
Aprill Blanco: Wells Fargo & Company
Matthew Martello: Proteus Digital Health
Paul Mitchell, Southern Strategy Group: Fidelity Investments, United Insurance Holdings Corp. and its Subsidiaries
Karl Rasmussen, Meenan: Florida Power & Light Company
— ALOE —
"Amazon Prime members can now get Whole Foods groceries delivered in South Florida" via Rob Wile of the Miami Herald — Amazon Prime members living in and around Miami, Fort Lauderdale and Palm Beach can now get Whole Foods groceries delivered right to their door, for free — as long as they're Prime members. The move comes just weeks after Amazon announced Florida Prime members could get discounts on select Whole Foods items. Amazon, which purchased Whole Foods last summer, says the deliveries can take "as little as an hour." Select alcohol can also be ordered for delivery. Pompano Beach, Coconut Creek, Coral Gables, Palmetto Bay, and Pembroke Pines are all included in the initial rollout, with new ZIP codes being added every day, a company spokesperson said in an email. To see if your ZIP code is included, visit www.primenow.com.
"'Hamilton' may be headed to the movies" via Ben Fritz of The Wall Street Journal — Hollywood studios are currently bidding for the big-screen rights to Lin-Manuel Miranda's hit musical about founding father Alexander Hamilton, according to people involved in sales talks. But in an unusual twist, the "Hamilton" movie won't be a filmed adaptation. Instead, it is a recording of the show made in 2016 with its original cast, including Miranda in the lead role. The worldwide theatrical rights for "Hamilton" could sell for more than $50 million, two of the people with knowledge of the deal talks said. Representatives for the production have recently screened the recording for interested buyers.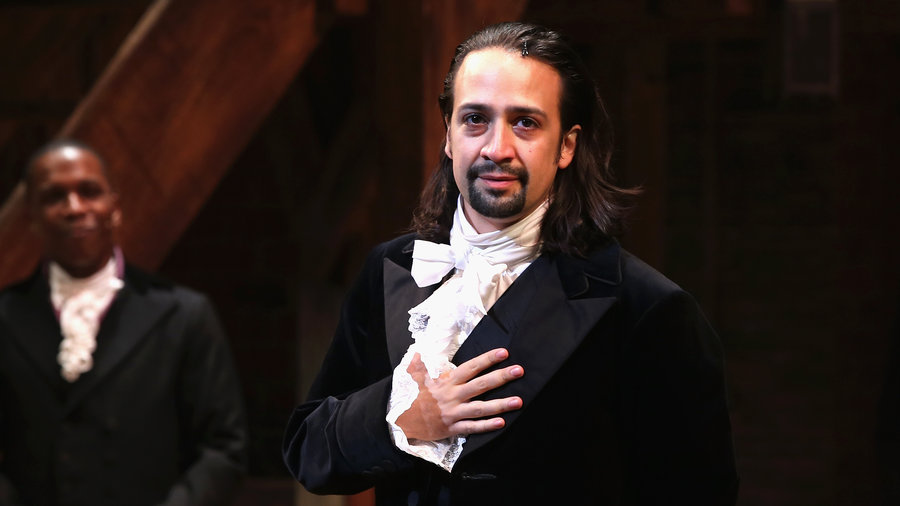 "In the age of Netflix, Florida movie theaters try to woo you with luxury and comfort" via Ellie Rushing of the South Florida Sun-Sentinel — In the race to attract moviegoers, companies like AMC and Cinemark have embarked on full renovations that include adding restaurants and full-service bars and ripping out the traditional stadium-style seats and replacing them with leather recliner chairs. AMC Theatres has made these changes at six of the company's 10 South Florida locations … The company installed full bars at all 10 locations and offers a menu for seat delivery service at select locations. AMC has spent more than $1 billion since 2012 on renovations.
"Time to get crackin': Florida lobster mini-season underway" via CBS Miami — South Florida divers and lobster lovers are hitting the water as the state's annual two-day lobster mini-season started at midnight, ending midnight Thursday, July 26. The 48-hour mini-season is followed by the regular commercial and recreational season, which starts Aug. 6 and runs through March 31, 2018. While Florida has three varieties of lobster, state wildlife officials say that most fishermen prefer the Florida spiny lobster, also known as the Caribbean spiny lobster. The spiny lobster inhabits tropical and subtropical waters of the Atlantic Ocean, Caribbean Sea and Gulf of Mexico. The best time to catch a Florida spiny lobster is at night since lobsters stay in their dens during daylight hours to avoid predators and only come out after dark to look for food.
Happy birthday belatedly to our dear friend, Charlie Crist.