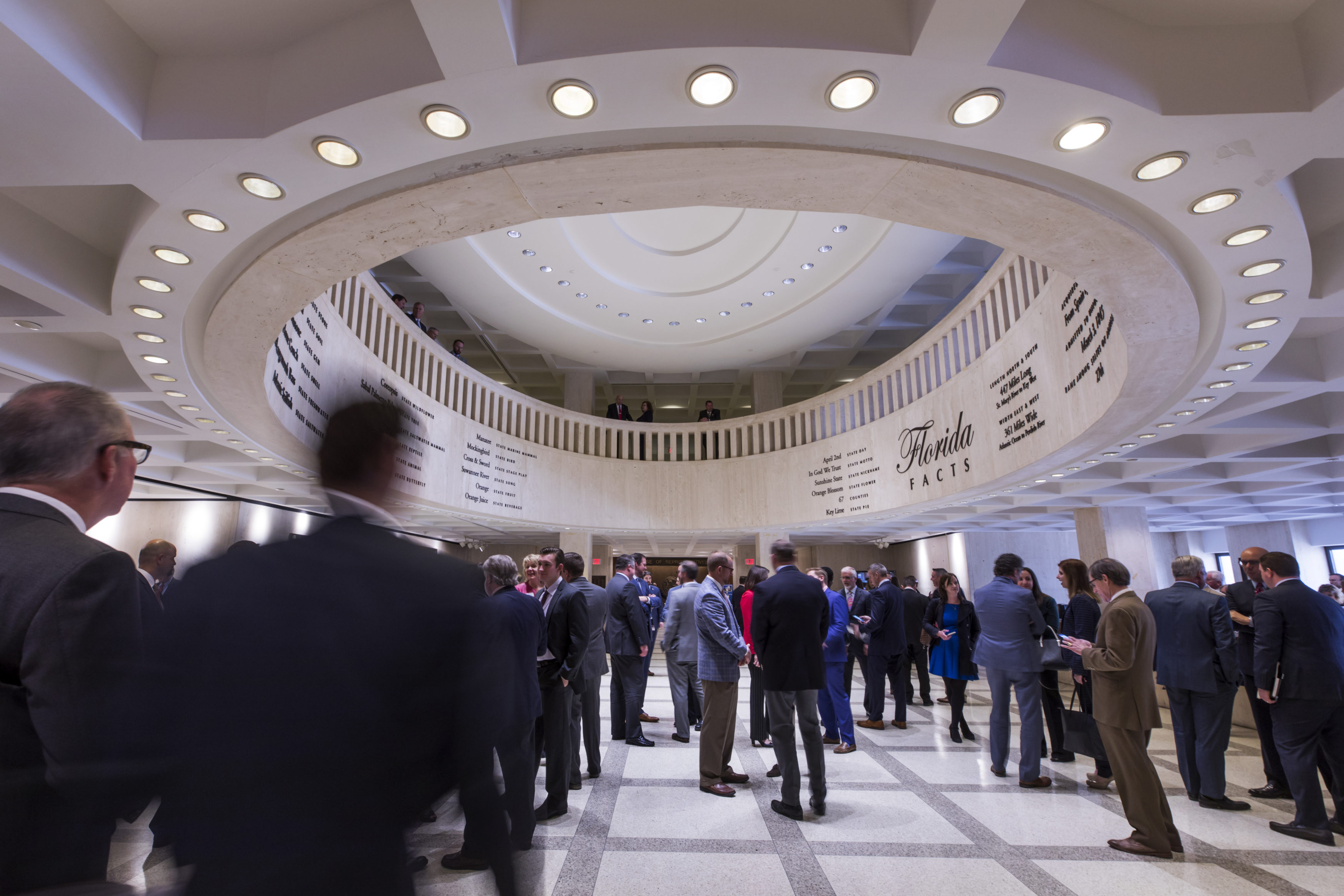 The Florida Commission on Ethics has found probable cause that five lobbying firms filed inaccurate financial disclosure reports for 2016. The evidence turned up in random audits of executive branch lobbying firms, the commission said Thursday.
The panel cited evidence that Andrew J. Liles filed an inaccurate compensation report during all four quarters of 2016. State records list his existing clients as the Florida Wildlife Federation and the Seaside Institute.
Lester Abberger, listed as lobbying under his own name and for Florida Lobby Associates Inc., reported compensation from two clients for which his firm was not registered during all four quarters of 2016, the commission found. Additionally, the commission found evidence of incorrect compensation reports from two principals during that year's first quarter.
Abberger said he had neglected to delist two former clients and reported zero dollars in compensation from them for the year. "I complied completely with the spirit and intent of the requirement, but didn't realize that I had to take those clients off my list," he  said.
Pruitt & Associates was cited for what the commission called inaccurate compensation reports for all four quarters of 2016. Registration records for that year listed Kimberli Anne Pruitt of Lady Lake as a lobbyist for A Child is Missing. She is not listed in current lobbyist records.
Pruitt confirmed she had been registered to lobby but had no further comment. Her husband, Will Pruitt, a former lobbyist, said the client was the small nonprofit behind the Amber Alert system. It paid his wife's fees two years late, he said, and she was unsure how to report that on the disclosure form. "I think it was a couple of hundred bucks," he said.
Also cited was Wilson & Associates LLC, accused of properly identifying its principal during each quarter of 2016 and overstating and understating compensation. The firm's website lists Rob Wilson as president.
Finally, the commission found probable cause that TC Wolfe filed inaccurate financial reports during three quarters of 2016. State records show that Terrence Wolfe is no longer registered to lobby in Tallahassee. A website for New Century Government Affairs indicates he is affiliated with that firm, which maintains offices in Miami and Washington, D.C.
None of the others listed have responded thus far to requests for comment.