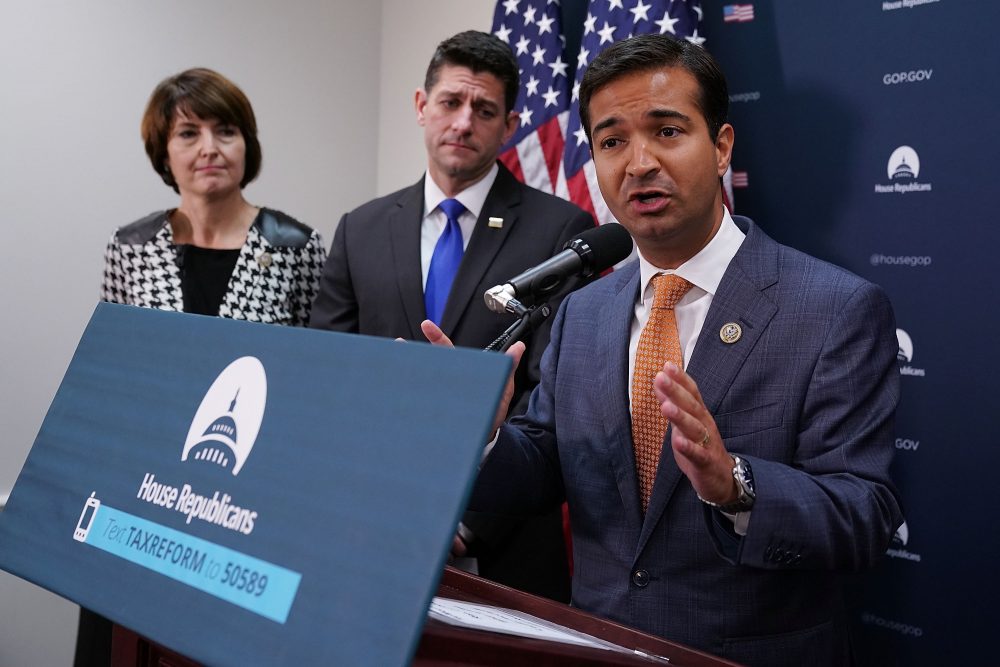 Carlos Curbelo is out with a new ad and a message of bipartisanship as he tries to hold onto his seat in Florida's 26th Congressional District.
The 15-second ad, titled "Solutions," is a straightforward spot. It features Curbelo in front of a plain, white background. "We have to work across the aisle to get big things done in Washington, D.C," he says in the ad.
"So I will never apologize for reaching across the aisle and working with all of my colleagues in favor of the solutions that the American people really need."
The launching of the ad comes after one of his opponents, Democrat Debbie Mucarsel-Powell, has already put up a digital ad of her own. Likewise, Curbelo has dealt with attack ads from outside groups before getting into the game himself.
That he's chosen an appeal to bipartisanship in his inaugural ad isn't a surprise. He's been open to bucking his party as a legislator, whether it's his recent proposal of a carbon tax to combat global warming or his criticism of child separations at the border under the Donald Trump administration.
On top of that, analysts rate the CD 26 race as a toss-up in 2018. That may affect Curbelo's messaging throughout the campaign, as a unifying message may help him hold on to some Democratic votes that may otherwise go to his opponent.
However, Mucarsel-Powell says Curbelo hasn't done enough to bridge the gap between Republicans and Democrats. "Curbelo forgot to 'reach across the aisle' when he voted last year to take away health care from over 100,000 people in our district," said Mucarsel-Powell of Curbelo's vote to repeal and replace Obamacare.
"At odds with the 20 Republicans who voted to protect our health care, Curbelo stood with his Washington Republican friends and turned his back on his community."
She also referenced Curbelo's support for the GOP tax bill that passed late last year. "While 12 Republicans voted against the GOP tax handout to big corporations last December, Curbelo was not one of them. The truth is simple: actions speak louder than words. And when it's time to stop talking and start acting, Curbelo is as Washington as they come."
Curbelo is facing a Republican primary challenger in Souraya Faas, while Mucarsel-Powell is competing with former naval officer Demetries Grimes in the Democratic primary. Those elections will be held Aug. 28, followed by the Nov. 6 general election.