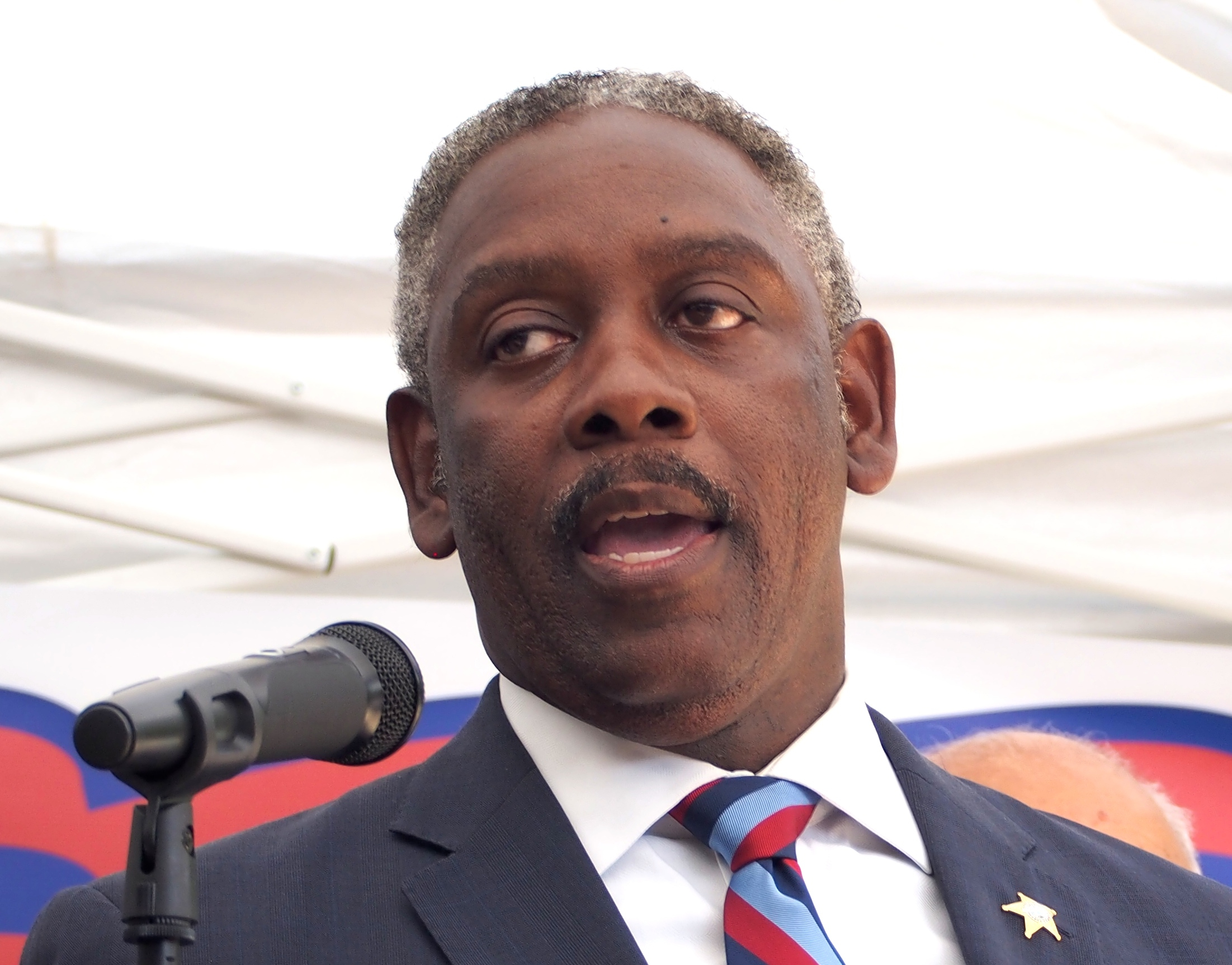 Orange County Sheriff Jerry Demings has received the endorsements of the Fraternal Order of Police Lodge 93 for his quest to be elected Mayor of Orange County.
That lodge represents more than 1,000 of Demings' current employees: deputies, corporals and sergeants in the Orange County Sheriff's Office.
FOP Lodge 93 President Jeff Stinson announced the endorsement Tuesday in a news release in which he stated, "We have worked alongside Jerry Demings for the last 10 years. We have witnessed first-hand that Jerry Demings can deliver a safer, more productive Orange County as mayor."
Lodge 93's backing essentially gives Demings a clean sweep of local FOP posts. He previously picked up the blessings of FOP Lodge 25 representing the Orlando Police Department (which he once headed as chief;) Lodge 86, representing Orange County corrections officers (which he once oversaw as deputy Orange County administrator;) and the FOP District 7 office, which represents 24 lodges in 10 counties including Orange and the neighboring Osceola, Lake, Seminole, and Brevard.
Demings faces Winter Park businessman Rob Panepinto and Orange County Commissioner Pete Clarke in the Aug. 28 election. If no one gets more than half the vote, the top two will move on to a Nov. 6 showdown.
"FOP Lodge 93 and District 7 FOP Lodges are proudly supporting Jerry Demings in the upcoming election for Mayor of Orange County," Stinson added. "We look forward to continuing our relationship with him and working with him toward solutions to the challenges ahead."