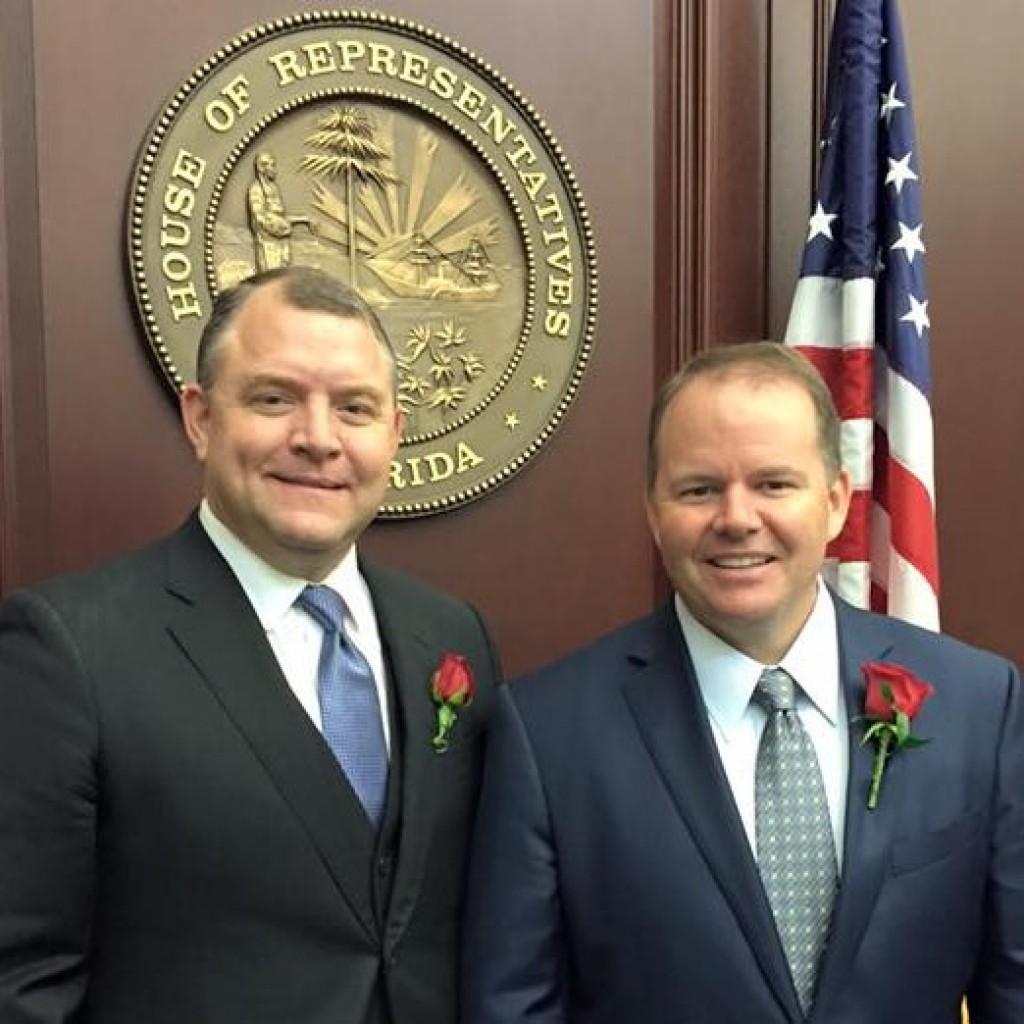 In a sign of the changing times in the Republican gubernatorial race, state Sen. Rob Bradley and state Rep. Travis Cummings on Wednesday endorsed U.S. Rep. Ron DeSantis for Governor.
These endorsements, rolled out hours before DeSantis debates Adam Putnam in Jacksonville, show the powerful Clay County Republicans breaking with many Jacksonville elected officials and Republican activists, who fell in line behind Putnam when he seemed inevitable months back.
"I'm proud to endorse Ron DeSantis for Governor of Florida." Sen. Bradley said in a statement. "Our state needs strong, dependable leadership and Ron DeSantis is a proven conservative who will make a great governor. He's an Iraq veteran with a solid conservative record and the support of our President."
"He's demonstrated a fierce commitment to principle in Congress and he will bring the same values to Tallahassee. I look forward to working with him to strengthen our economy, improve our education system and bring accountability to our government," Bradley, who serves as the Senate Appropriations chair, said Wednesday.
"Ron DeSantis is a proven conservative leader with a strong record of service to our country both in Congress and in the military." asserted Cummings, who chairs Health and Human Services in the House.
"There's no doubt he will be a real leader for our state who will be a champion for conservative causes that will help Florida thrive. He's an Iraq veteran and a true conservative who's got the backing of the President and I'm proud to stand by him," Cummings added.
Worth noting: Cummings was a college roommate of Kent Stermon, who has been a close ally of DeSantis for years.
The open question: Will other Jacksonville-area endorsements fall into line for DeSantis?
While many Jacksonville pols, including U.S. Rep. John Rutherford, state Sen. Aaron Bean, and Jacksonville City Council Vice-President Aaron Bowman, have backed Putnam, Jacksonville Mayor Lenny Curry has — at least up until now — reserved an endorsement.