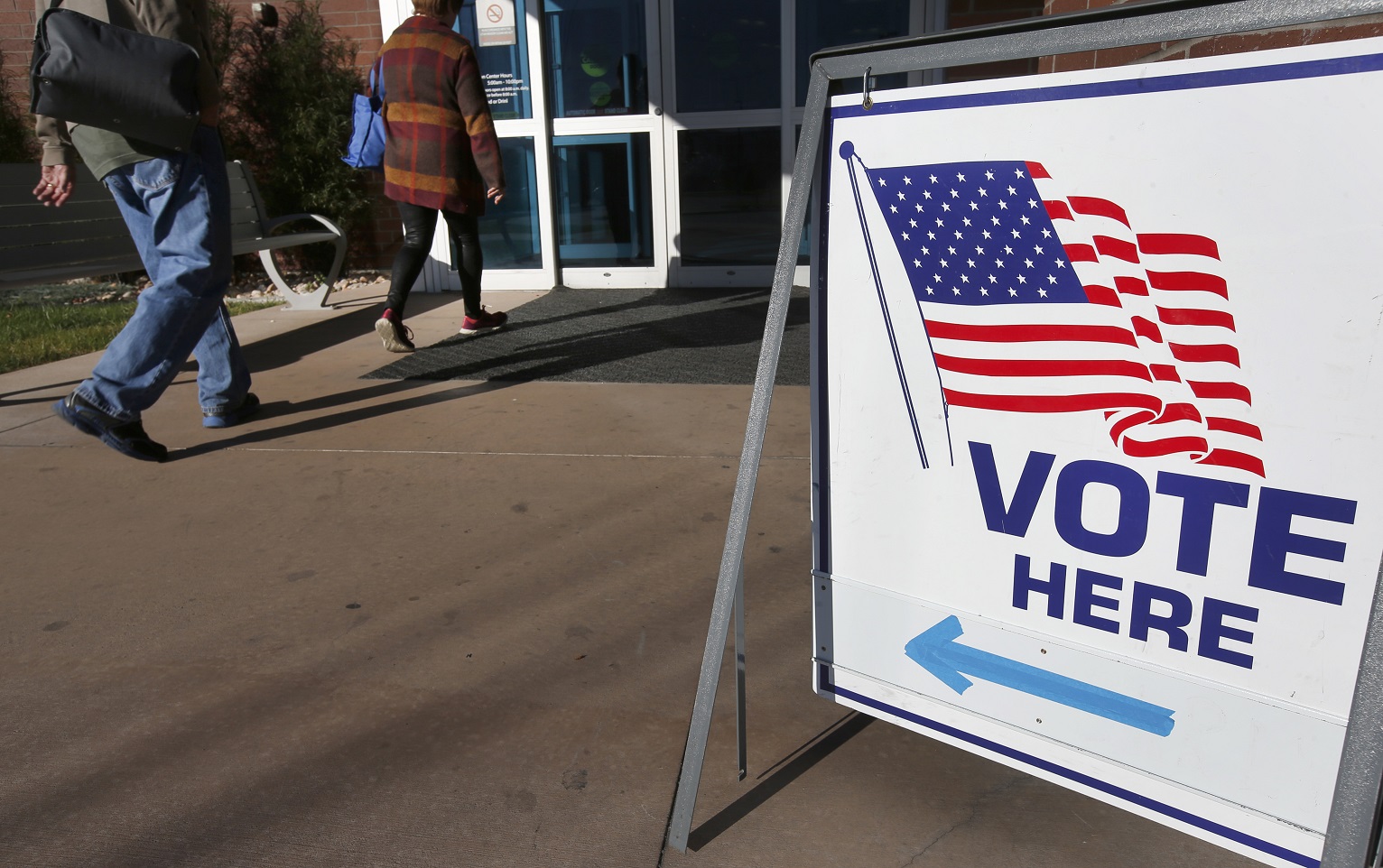 Democratic U.S. Sen. Bill Nelson and Florida Agriculture Commissioner Adam Putnam were the top choices at Orlando's Political Salsa hobnob for races for Senate and Florida Governor.
With more than 400 votes, Nelson topped Republican Gov. Rick Scott 52 percent to 43 percent with Rocky De La Fuente taking the rest during the Hispanic-oriented but mostly mixed-ethnic event Thursday night.  Organizers released results over the weekend.
Putnam won a tight contest over Democratic Tallahassee Mayor Andrew Gillum in the 16-person straw poll for Governor, with Putnam grabbing 25 percent of the votes and Gillum 23. Republican U.S. Rep. Ron DeSantis finished third with 15 percent; Democratic former Miami Beach Mayor Philip Levine, 13 percent; Democratic former U.S. Rep. Gwen Graham, 11 percent; Winter Park entrepreneur Chris King took five percent; and four points for Palm Beach businessman Jeff Greene.
In a separate poll taken at Political Salsa held at Acacia, a community center for Central Florida's Puerto Rican community,  77 percent of the participants said they support Puerto Rico statehood. Only 15 percent chose the option of independence, and 8 percent said none of the above.
Unlike many hobnob straw polls, the Political Salsa straw poll evenly divided favorites between Republicans and Democrats, offering a possible Democratic lean with several upsets.
The primary sponsors of the event were the Suarez Group of Companies and the Puerto Rican Bar Association of Florida.
Republican former Judge Ashley Moody was the pick for Attorney General, with 39 percent, compared to 27 percent for Democratic state Sen. Sean Shaw, 22 percent for Democrat Ryan Torrens, and 12 percent for Republican state Rep. Frank White.
In the race for Florida's Chief Financial Officer, Democratic former state Sen. Jeremy Ring topped Republican Chief Financial Officer Jimmy Patronis 51 to 49 percent.
Democrat Nikki Fried was the top choice for Agriculture Commissioner, taking 30 percent, compared with 19 for Republican state Rep. Matt Caldwell, 18 for Democrat Roy David Walker, and 17 for state Sen. Denise Grimsley, among the leaders.
In congressional races, three Democratic incumbents came out on top and one Democratic challenger took a surprise victory.
Democrat Sanjay Patel outpolled Republican U.S. Rep. Bill Posey 53 to 47 percent in Florida's 8th Congressional District, which is Brevard County-centered with a piece of eastern Orange County.
Democratic U.S. Rep. Stephanie Murphy barely topped Republican state Rep. Mike Miller in Florida's 7th Congressional District, covering Seminole and north and central Orange counties. Murphy polled 35, Miller 33. The other three candidates, two Republicans and a Democrat, drew totals in the low teens.
In Florida's 9th Congressional District, Democratic U.S. Rep. Darren Soto not only came out on top but his Democratic primary rival, former U.S. Rep. Alan Grayson finished a distant third. Soto got 51, Republican Wayne Liebnitzky 34, and Grayson 15 points in that district covering Osceola, south Orange and eastern Polk counties.
In Florida's 10th Congressional District, which covers west Orange County, Democratic U.S. Rep. Val Demings has only an upstart Democratic challenger standing between her and re-election. And that was relatively close in this poll: Demings 61 percent, Wade Darius, 39 percent.
Several surprises came in Florida House races.
Democrat Lee Mangold topped Republican David Smith 53 to 47 percent in House District 28.
Republican state Rep. Scott Plakon came out on top in House District 29, taking 44 to 40 percent for Democrat Tracey Kagan; Democrat Darryl Block took 16 points.
Republican state Rep. Bob Cortes topped House District 30, taking 49 to 22 percent against Democrat Brendan Ramirez; 20 percent went to Clark Anderson and 9 points for Joy Goff-Marcil.
Democrat Debra Kaplan led Republican state Rep. Jennifer Sullivan, 58 to 42 percent in House District 31.
Democrat Ricky Shirah was the choice in House District 39, topping Republican Josie Tomkow 54-39 percent.
Democrat Barbara Cady topped Republican state Rep. Mike La Rosa 54 to 46 in House District 42.
Republican state Rep. Bobby Olszewski topped House District 44. He drew 38, to 33 for Democratic former state Sen. Geraldine Thompson and 29 for Melanie Gold.
Democrat Anna Eskamani edged out a Republican rival the House District 47 contest with 47 percent; 42 percent went for Republican Mikaela Nix and 11 percent for Republican Stockton Reeves.
Democrat Carlos Guillermo Smith got 56 percent to Republican Ben Griffin's 44 in House District 49.
Democrat Pam Dirschka led the House District 50 contest with 45 percent, while Republican state Rep. Rene Plasencia took 40 percent, and Republican George Collins, 15 points.
Republican Orange County Commissioner Pete Clarke led in the contest for Orange County Mayor. Clarke grabbed 41 percent, to 35 percent for Sheriff Jerry Demings and 24 percent for businessman Rob Panepinto.
Retired Florida Highway Patrol Chief Joe Lopez pulled off a shockingly easy upset in the contest for Orange County Sheriff, topping Orlando Police Chief John Mina 51 to 28, with Democrat Darryl Sheppard finishing third with 21.
In Orange County Commission races, Republican Christina Moore was the top choice in a four-person field for District 2, leading Republican Mark Byrd 35 to 28 percent; Democrat Eric Rollings was the pick in the five-person field for District 3, leading Pete Crotty 36 to 22 percent; Gina Perez-Calhoun and Maribel Gomez Cordero were the top choices in the five-person District 4 race.
For the Seminole County Commission, Katrina Shadix was the choice in District 2, and Amy Lockhart in District 4, with both polling more than 50 percent.
For the Osceola County Commission, Wanda Rentas got 44 percent in District 2, while incumbent Commissioner Viviana Janer took 25 and Janette Martinez 24. Adam Michelin led a tight race for District 4, taking 32 percent versus 26 percent for incumbent Commissioner Cheryl Grieb, Will Fonseca taking 24, and Will Gonzalez Jr., 18 points.