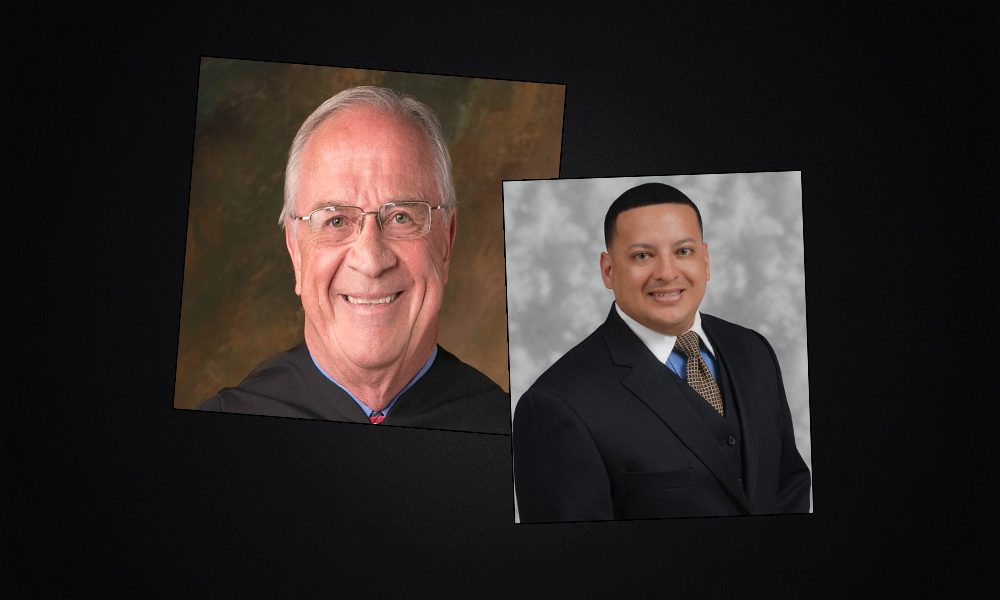 Retired Circuit Judge Robert Doyel of Winter Haven defeated former state Rep. Ricardo Rangel of Osceola County to win the Democratic Party's nomination for Florida Senate District 22.
The unofficial vote tally was 20,770 for Doyel, or 66 percent of votes cast, to 10,672, or 34 percent, for Rangel.
"I am happy with the outcome, but not resting," the Doyle said. " I will continue to run 12 hours a day, seven days a week until I get to Tallahassee."
The Doyel campaign early on had broadcast that he collected the required signatures from 3,321 voters in Senate District 22 to qualify for the ballot without having to pay a filing fee.
The exercise was not so much to avoid the filing fee but to show he had a wide range of support, a consultant said.
Doyel did not campaign specifically against Rangel. In fact, he ignored him and instead campaigned heatedly against incumbent Republican State Sen. Kelli Stargel of Lakeland, who he now will meet in the general election Nov. 6.
The state Democratic Party has listed Senate District 22 as "viable" and sent assistance down for Doyel.
An internal poll conducted earlier this month showed Doyel with a 5-percentage point lead over Stargel. A Democratic Party official working with the campaign said they didn't bother with tallies in a head-to-head with Rangel because his recognition factor from those surveyed never went above 20 percent.
Doyel served 16 years on the 10th Judicial Circuit bench before retiring in 2010. But has remained involved with social issues and family issues. He is the author of "The Baby Mama Syndrome," a book dealing with the problems of unwed teenage mothers.
Rangel, who like Doyel is a military veteran had listed an Auburndale address for his campaign headquarters but would not confirm where he lived. He represented northern Osceola County for a two-year term 2012-2014.
Florida Senate District 22 covers most of northern Polk and southern half of Lake counties.