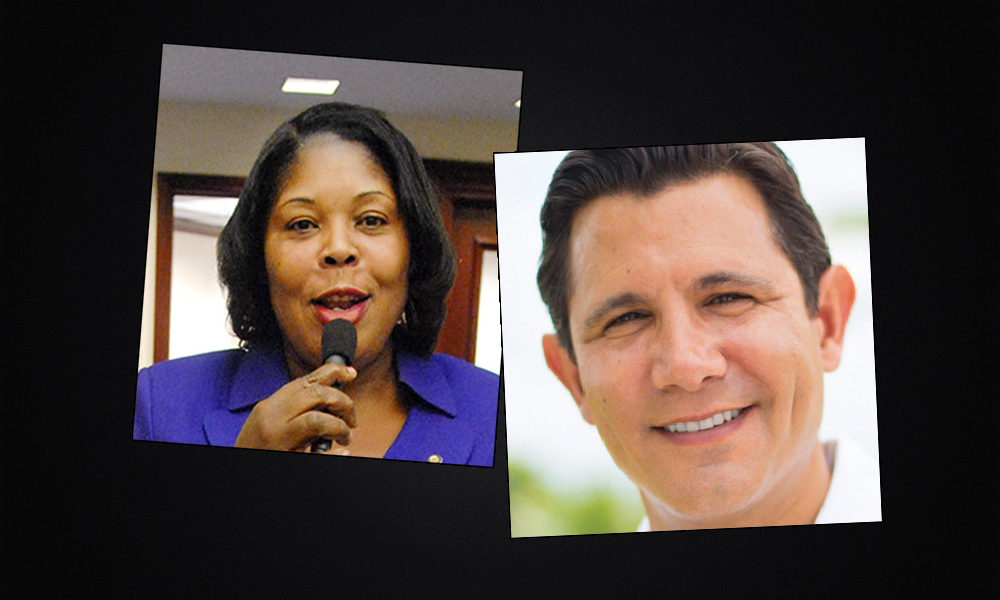 Attorney Jason Pizzo has knocked incumbent state Sen. Daphne Campbell out of the Florida Legislature, defeating her in the Democratic primary for Senate District 38 Tuesday night.
After all the votes were counted, Pizzo led Campbell 54 percent to 46 percent among Miami-Dade voters.
"We overcame challenges and obstacles, and now we're ready to lead our community and represent it in Tallahassee," Pizzo said after the victory. "In the weeks and months ahead, I look forward to working with you and with my fellow Senators to realize progress for our friends, family, and neighbors.
Pizzo will now take over Campbell's District 38 seat because no Republicans filed to run in the race. That made Tuesday's vote the de facto general election for this seat.
The contest served as a rematch from 2016, when Jason Pizzo was one of five people to challenge Campbell for the nomination. Pizzo was able to go one-on-one with the incumbent this time, and that was enough to turn the race in his favor.
The contentiousness of the primary rematch was evident when the pair sat down for a discussion on CBS Miami's Facing South Florida.
Campbell called Pizzo a "liar" for attacking her over video showing Campbell receiving a Kate Spade purse during her 60th birthday party from a man who then shoved a wad of cash inside. Campbell did not report the money.
That instance is just one of several controversies Campbell was forced to answer for during the campaign, including allegations that Campbell moved multiple times over the years, at times outside the boundaries of her district.
Those issues and others led Pizzo to accuse Campbell of being "distracted by personal gain and graft."
Pizzo had the money advantage heading into Tuesday's vote, even adding another $30,000 of his own money with less than a week to go.
Equality Florida Action PAC, which backed Pizzo in the race, released a statement on his victory.
"Jason Pizzo's victory sends the clear signal that voters in Florida reject anti-LGBTQ extremism," said Stratton Pollitzer, Equality Florida Action PAC Chair.
"Even before Daphne declared 'the gays have their rights and I have mine,' Equality Florida Action PAC had committed $25,000 to mobilizing our 10,000 pro-LGBTQ voters in District 38. This was a line in the sand race for our community and we couldn't be happier to welcome Jason Pizzo, and the values he represents, to the Florida Capitol."
For Our Future Florida also jumped in to congratulate Pizzo on the win.
"For too long, Tallahassee politicians have worked to benefit the wealthy and well-connected while everyday families in this state get left behind," said the group's state director, Ashley Walker.
"Jason Pizzo promises to bring new ethical leadership to Tallahassee, work to address climate change, protect health care coverage, and shift the focus back on working Floridians who increasingly find it harder to make ends meet in Florida's low-wage economy."