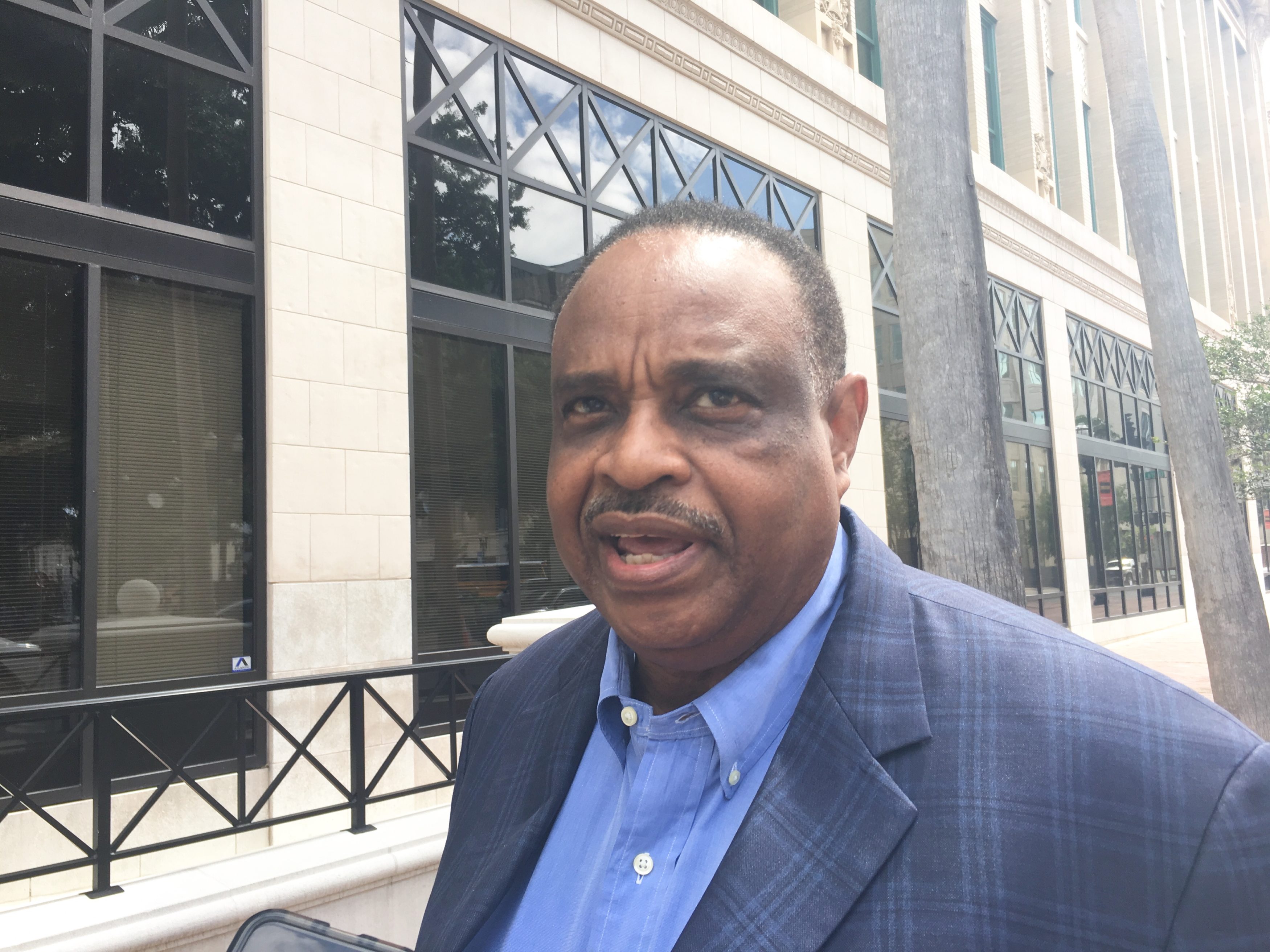 U.S. Rep. Al Lawson won the Democratic primary Tuesday for Florida's 5th Congressional District.
Lawson held off former Jacksonville Mayor Alvin Brown's challenge in Duval, only losing there by roughly 20 points, while racking up prohibitively strong margins out west. Lawson won all seven other counties in the district.
Lawson won in total 60 percent to 40 percent.
After the results were announced, Lawson addressed the crowd through a beaming smile at a primary watch party his campaign held at The Moon in Tallahassee.
"I appreciate the confidence that you all have put placed in me," he said. "I promised you a year and a half ago that I would stand tall for you. Literally, tall in Congress. I've been doing that, and I promise you that I'm just getting warmed up."
Lawson enjoyed a number of important Jacksonville endorsements, critical to his race against Brown. The local Fraternal Order of Police and Jacksonville Association of Fire Fighters endorsed him, as did state Rep. Tracie Davis and the Florida Times-Union.
Lawson was first elected in 2016, defeating U.S. Rep. Corrine Brown by just under 10 points in the Democratic primary. Brown ran under indictment for profiting from a fraudulent charity; she currently is in prison.
Lawson went on to defeat Republican Glo Smith by almost 30 points in November.
His GOP opponent this year, Virginia Fuller, has yet to report fundraising — suggesting a similar margin to 2016 in the general.
CD 5 includes five North Florida counties: Duval, Leon, Gadsden, Baker, Madison, Jefferson, Hamilton, and Columbia.
Brown conceded Tuesday evening.
"I urge all of those who supported me to join me in congratulating Congressman Al Lawson on a hard-fought, spirited campaign and offering our time and energy to tackle the challenges facing our region and country," Brown said.