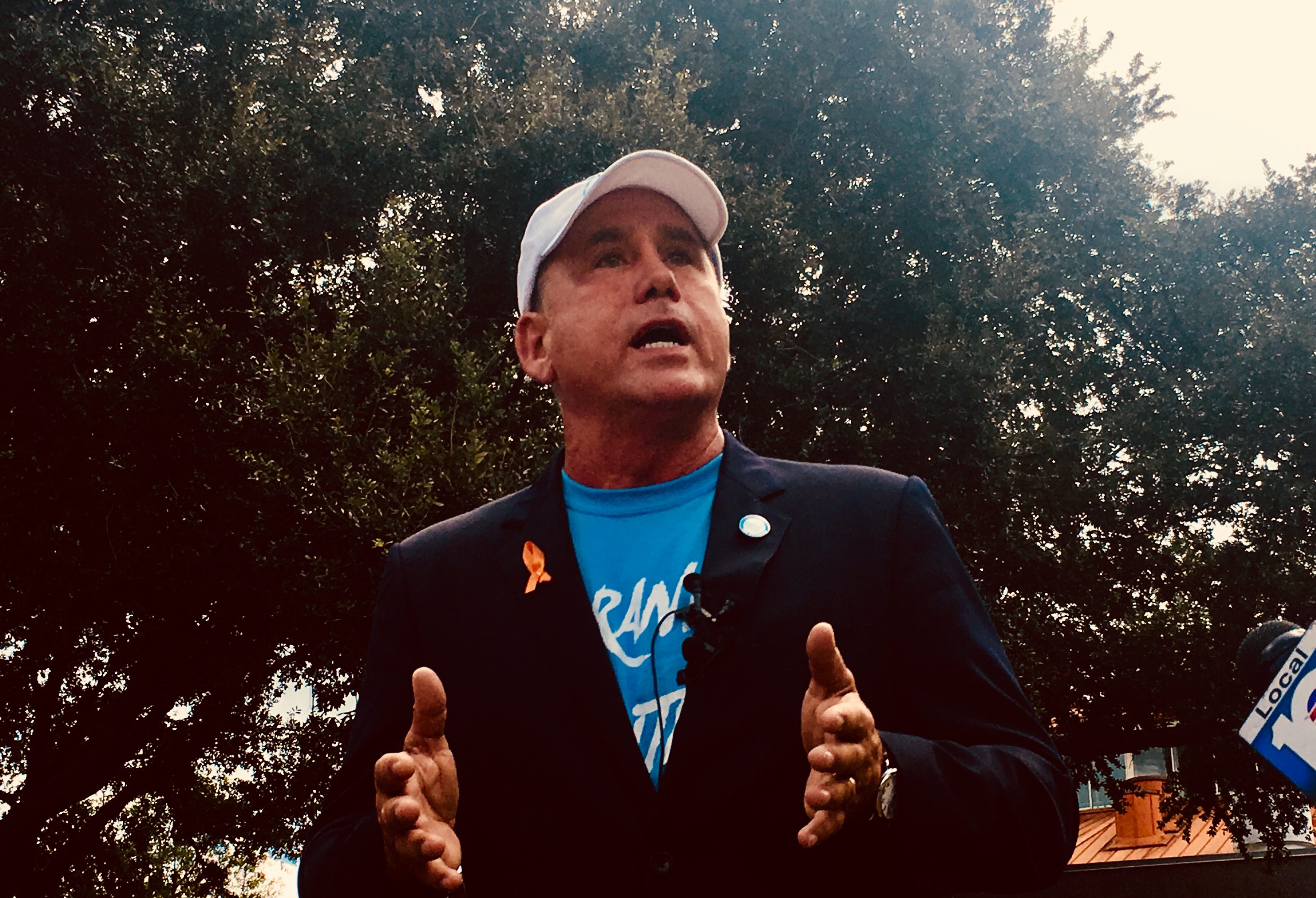 According to the final poll of the Democratic race for governor, former Miami Beach Mayor Philip Levine has faded with voters, down by 10 with a day left to go.
However, polls weren't driving his itinerary for at least part of Monday.
In the wake of a weekend bookended by high-profile mass shootings after a high-school football game Friday night and a Madden video game tournament Sunday afternoon, Levine came to Jacksonville Monday — to rally the vote, and to (as likely nominee Gwen Graham did earlier in the day) talk gun law reform.
Levine used the front of the Jacksonville Landing, a time-ravaged, half-vacant riverfront mall built 30 years ago and made famous globally after the latter incident, as the backdrop as he addressed statewide and national media.
"To tell you that this is becoming way too regular an occurrence in Florida is an understatement," a "pissed-off, infuriated" Levine said.
"What happened on Friday at Raines High School, what happened just behind me, what happened at Pulse nightclub, what happened at Marjory Stoneman Douglas … this continues to happen in Florida … the Gunshine State," Levine added, with the "weakest gun safety laws in the nation."
"The NRA, which stands for Not Responsible for Anything," Levine said, "we're going to make sure we defeat them."
Levine was equally blunt regarding Republican candidates Adam Putnam and Ron DeSantis, who canceled Jacksonville appearances after the mass shooting Sunday, in which two people were killed and 11 wounded.
"Radical Ron," said Levine, "stands with Donald Trump … sided up with the NRA, so the bottom line is we know where he stands."
Levine noted Putnam "was in charge of concealed weapons permits," a process that was "messed up."
"Only two jobs the guy has: to make sure that people who get concealed weapons permits have great background checks that are thorough and to make sure our citrus industry continues to grow, and he messed that up," Levine said.