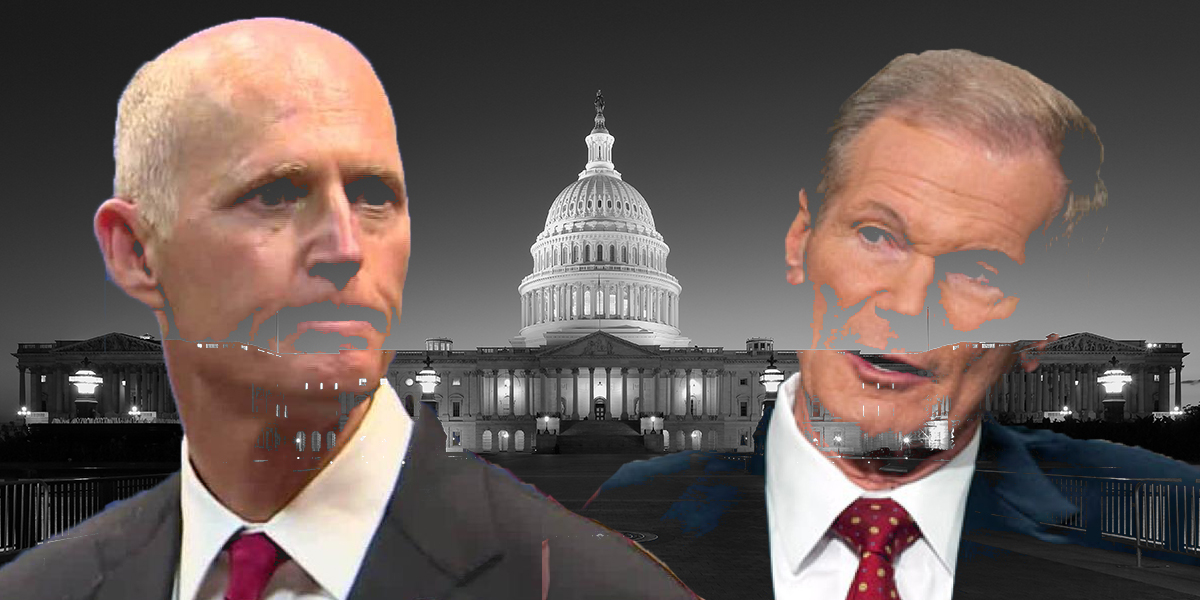 U.S. Sen. Bill Nelson debuted his premier television ad on Tuesday, telling Floridians he has been proud to serve the country in the military and in Congress.
It's the incumbent's first television spot following a barrage of ads from his certain challenger, Gov. Rick Scott.
The well-financed Republican launched his campaign in early April. An ad later that month was backed by a $2 million statewide buy. Scott has since saturated television markets, running bilingual and sometimes-negative ads that have helped him secure a thin — 1.5 percentage point — lead over Nelson, according to Real Clear Politics' poll tracker.
Nelson depicts himself as a lawmaker of integrity in the 30-second spot.
"I believe a public office is a public trust," Nelson says in the ad. "You're there to serve the people, not the special interests."
The ad is wholly positive, with no mention of Scott.
Partly biographical in nature — Nelson informs viewers of his military and congressional tenures, along with his trip to space — the ad drew quick criticism from the National Republican Senate Committee.
"Bill Nelson has been in or running for public office for almost 50 years, yet his campaign still has to introduce him to Floridians," NRSC spokeswoman Camille Gallo said. "Need I say more?"
Earlier on Tuesday, Scott, who has lead the state for almost eight years, also released a biographical ad, telling viewers of the financial struggles his family suffered when he was a child.
Nelson's ad can be found online here, or below.