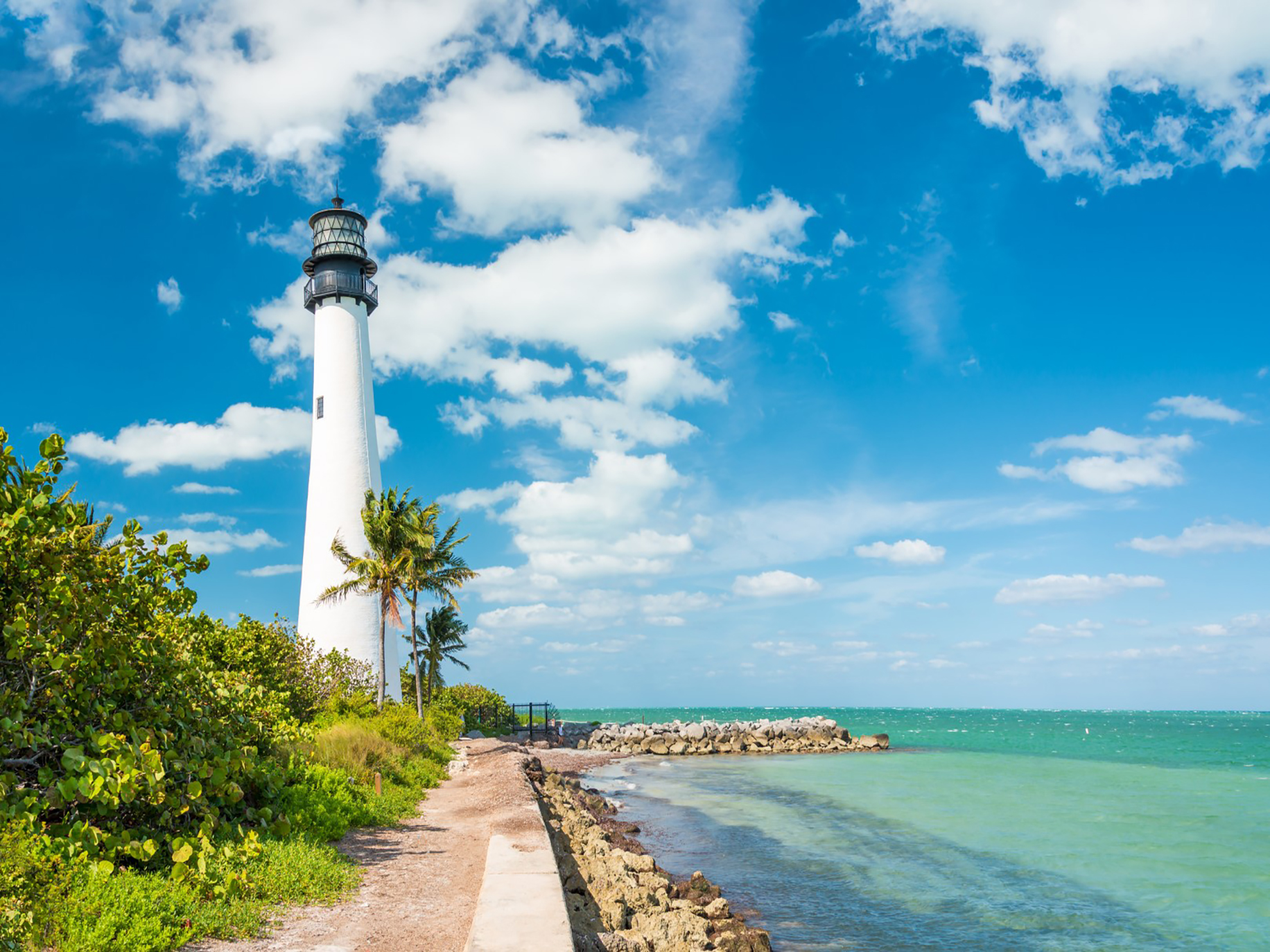 Sunburn – The morning read of what's hot in Florida politics.
By Peter Schorsch, Phil Ammann, Daniel McAuliffe, Jim Rosica, and Drew Wilson.
Good Friday morning. It's Day 3 of the annual conference of the Florida Association of Professional Lobbyists. We start the day with a personnel move in the lobbying industry that is certain to turn heads.
Teye Reeves, who has been featured several times in Florida Politics and INFLUENCE Magazine for her winning work for clients such as Publix, is joining the firm Smith Bryan & Myers.
An official announcement is forthcoming, but we're told the deal is done and Reeves will soon be taking her expertise on a broad array of issues to SBM, which consistently ranks in the Top 10 of all firms for compensation.
Good luck Teye!
— DAY 3 —
All good things must come to an end.
It's the final day of the 14th annual conference of the Florida Association of Professional Lobbyists.
Really, it's just a half-day in the morning. But the highlight of the short day might be the 8:30 a.m. "Opening Remarks/Announcements" section.
That's when "all candidates for Governor, Attorney General, CFO and Agriculture Commissioner (are) invited to speak."
We'll be interested to see who shows up and what they have to say, especially now that Andrew Gillum has officially announced Chris King as his running mate, and Ron DeSantis picked Jeanette Nuñez as his LG.
Later, Andrew Wiggins of the Florida Chamber of Commerce and Democratic strategist Steve Schale offer a 2018 election update, "Polls, Predictions and Primaries: Both Sides of the Aisle."
The conference has been at the Wyndham Grand Orlando Resort Bonnet Creek in Orlando. Once again, the schedule of events is here.
— DAYS UNTIL —
First general election mail ballots go out — 15; First day of fall — 15; Future of Florida Forum — 19; FSU vs. UM football game — 29; 'Before You Vote' Florida U.S. Senate debate — 46; MLB World Series begins — 46; 'Before You Vote' Florida Governor debate — 47; Halloween — 54; General Election Day — 60; 2019 Legislature Organization Session meetings — 74; Thanksgiving — 76; Black Friday — 77; Florida Chamber Insurance Summit — 81; "Hamilton" comes to the Straz Center — 158; 2019 Legislative Session starts — 180; 2020 General Election — 788.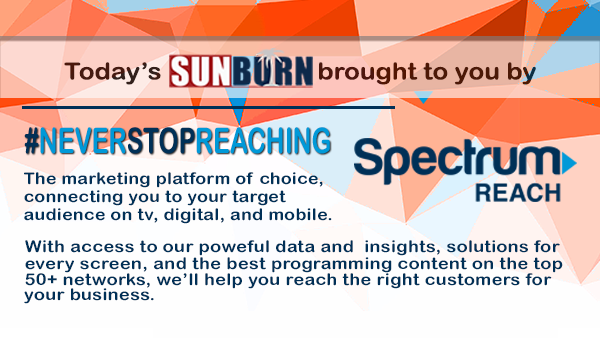 — TOP STORY —
St. Pete Polls — the polling outfit that had the most reliable numbers in the primary election — is out with its first survey of Florida's gubernatorial race. The survey is part of Wellness Week —  our effort to bring readers the most up-to-date info on the major statewide contests on the November ballot and the politics of cannabis in Florida.
How close is Ron DeSantis vs. Andrew Gillum? Well, St. Pete Polls has the race 47.6 percent for DeSantis to 47.3 percent for Gillum. Typically, we don't include the numbers on the right side of the decimal point, but this contest is so razor close, we have to. At this point, we would not be surprised if the race ends up with a final margin so close it prompts an automatic recount.
While voters are deadlocked over who should lead the state, there's a clear consensus about the Florida law that allows the use of medical marijuana if approved by a doctor. Seventy-four percent of voters support the law.
We'll have more details about this latest poll on FloridaPolitics.com later today.
— SCOTT VS. NELSON —
"Rick Scott, Ron DeSantis blast Democratic 'socialism' at GOP kickoff event" via Steve Bousquet of the Tampa Bay Times – The leaders of the Republican Party ticket in Florida, Gov. Scott and Rep. DeSantis, criticized their Democratic rivals Thursday as radical socialists who can't be trusted with the reins of government. "This election offers voters the starkest choice possible," Scott said, reading from a prepared text — a rarity for him. "The Democratic ticket of Bill Nelson and Andrew Gillum offers a very clear, very liberal, very radical and very risky direction for our state and country." DeSantis, who has highlighted national issues over state issues throughout his campaign, criticized Gillum, the Mayor of Tallahassee, for opposing the relocation of the U.S. embassy in Israel to Jerusalem and for calling for the elimination of the federal immigration agency.
American Bridge drops ad "exposing Scott's record on algae, clean water" – The progressive group released a new digital ad on Thursday calling out Gov. and U.S. Senate candidate Scott for "trying to spin the facts on clean water and the devastating toxic algae crisis." Specifically, the ad highlights $700 million (attributing the Tampa Bay Times as its source) that Scott cut from Florida's water management districts. "They're in charge of keeping Florida's waters clean," a press release said. "Now, toxic algae is polluting Florida, killing wildlife, making kids sick, and devastating small businesses."
To watch the ad, click on the image below:
Assignment editors – Scott will kick off his "Veterans For Scott" coalition, made up of more than 500 military members and veterans from across the state who support his election to the U.S. Senate. The first event is 9 a.m., Homeland Intelligence Technologies, 4916 South Lois Ave., Tampa. A second event is 11:15 a.m. Central time, DigiPro Media, 214 E. Garden St., Pensacola.
— DESANTIS VS. GILLUM —
Assignment editors – The Gillum-King campaign announced it will hold a family-friendly general election kickoff, the first time the Democratic Governor-Lieutenant Governor ticket will campaign together. Doors open at 11:30 a.m.; program begins at 1 p.m., Downtown Recreation Center, 363 N Parramore Ave., Orlando. Parking will be available at UCF Downtown and Bob Carr Theater. To sign up, click here.
"No, Andrew Gillum does not have a far left socialist platform" via Amy Sherman of PolitiFact – In the race for Florida Governor, DeSantis is trying to paint Gillum as so far out of the mainstream that Gillum "wants to turn Florida into Venezuela," a reference to the failing socialist country. We sent experts on political philosophy a list of Gillum's policy positions. Experts generally told us that it's misleading to state that Gillum has a "socialist platform" — he hasn't advocated that the government control all forms of enterprise. If we examine socialism on a continuum, experts said some of Gillum's  policies are further from socialism and some are closer to it. Gillum isn't on the fringes of the political spectrum and certainly proposes nothing approaching turning "Florida into Venezuela," which would mean the state taking over privately held businesses and large portions of the economy. We rate this statement False.
"Volusia GOP boss Tony Ledbetter faces scrutiny over Facebook posts" via Mark Harper of the Daytona Beach News-Journal – Volusia County Republican Party Chairman Ledbetter and — by extension — DeSantis are under attack for social media posts in recent months. American Bridge, a progressive Super PAC, and the Florida Democratic Party have this week spotlighted some of Ledbetter's recent Facebook posts, challenging their accuracy and propriety. Some examples: On Aug. 12, Ledbetter shared a photo of a pile of old shoes, addressing children who walked out of school in protest of gun-control laws. "These are the shoes of Jews that gave up their firearms to Hitler. They were led into gas chambers, murdered and buried in mass graves. Pick up a history book and you'll realize what happens when (sic) u give up freedoms and why we have them." In the Facebook group Tea Party, Ledbetter responded to a post in July referring to Islam and Muslims with: "ANIMALS REMOVE THEM FROM OUR COUNTRY." From May 15 to Aug. 21, Ledbetter was paid a total of $13,500 by the DeSantis gubernatorial campaign for consulting and management, but he says he is not a campaign staffer.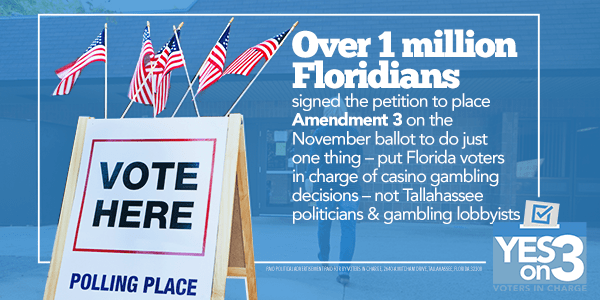 — NOTES FROM THE CAMPAIGN TRAIL —
"Another bank closed Nikki Fried's campaign account because of medical marijuana" via Samantha Gross of the Miami Herald — On Aug. 29, BB&T called the Fried campaign to tell them that the campaign's bank account had to be closed within 30 days, campaign manager Alicia Stallworth said Thursday. On Aug. 31, the campaign received an email that said the campaign had to be closed on Sept. 5 — leaving just three business days.  Stallworth did not say to which bank the campaign has switched its account but said they plan to announce more details on Monday. BB&T declined to comment on the specifics of the account closure but said the bank strictly follows federal law, which prohibits the use, sale, and possession of all forms of cannabis.
"Sean Shaw threatens to sue Donald Trump administration" via Ryan Nicol of Florida Politics – Shaw is making some bold promises in his campaign to be Florida's next Attorney General, threatening to file or join multiple lawsuits against President Trump and his administration. "There is no room for corruption in the state of Florida," Shaw said, speaking outside a Trump condo building in Sunny Isles Beach. "The hundreds of millions of dollars in Russian shell company money that has been reportedly pumped into Trump properties in the past 20 years raises troubling questions about how the President is conducting his business."
" 'Second chances': Voting rights amendment backers release new ads" via Florida Politics – A new series of ads from Second Chances Florida, a group supporting the passage of Amendment 4 in November, is telling the stories of citizens who would have their voting rights restored if the measure passes. The amendment aims to give back the right to vote for those who have committed crimes and served their time. According to its ballot summary, the amendment "restores the voting rights of Floridians with felony convictions after they complete all terms of their sentence including parole or probation. The amendment would not apply to those convicted of murder or sexual offenses, who would continue to be permanently barred from voting unless the Governor and Cabinet vote to restore their voting rights on a case by case basis." More than a million people who committed felony offenses would regain their voting rights under the amendment, and Second Chances Florida showcases four of those people in their new campaign.
To watch the ad, click on the image below:
"Final fate of Amendment 8 to be decided by Supreme Court on Friday" via Emily Mahoney of the Tampa Bay Times – A Leon County Circuit judge, John Cooper, ruled in Tallahassee two weeks ago that the amendment was, in fact, misleading and should be stricken from the ballot. The state appealed, and the case went straight to the state Supreme Court. Oral arguments were heard before the Supreme Court on Wednesday in a courtroom in West Palm Beach. There, the justices grilled both parties on their positions, leaving the final outcome of their ruling to be anyone's guess. … Despite education advocates, lawyers and journalists' efforts to repeatedly "refresh" the Supreme Court website Thursday, no ruling was released. Friday takes the court right up to the deadline for overseas ballots to begin printing for November, as local officials wait to see if Amendment 8 will be on them.
— NOTES FROM THE CAMPAIGN TRAIL, PART 2 —
"Stephanie Murphy ad touts immigrants' shot at the American dream" via Scott Powers of Florida Politics – Murphy is launching a pair of internet videos, one in Spanish, one in English, touting her personal story of an immigrant pursuing the American dream and saying she's fighting for others to have the same fair shot. Murphy, the first-term congresswoman from Winter Park, came to America with her family after fleeing communist Vietnam on a refugee boat, eventually settling in the United States. Her commercial briefly references that and then tells of her parents working hard cleaning offices so the family could have a better life. 
To watch the ad, click on the image below:
"David Shapiro campaign says it will update FEC reports in light of potential reporting violation" via Ryan Nicol of Florida Politics – Shapiro, a candidate for Florida's 16th Congressional District, appears to be at risk of violating the Federal Elections Commission's reporting requirements by failing to list in-kind contributions made by Shapiro to his campaign. That's according to documents reviewed by Florida Politics. Now, his campaign says it is in the process of correcting the issue, telling Florida Politics it will be resolved in the next FEC filing. The potentially problematic in-kind contributions are in the form of free space provided to the campaign in a building owned by Shapiro. That building also doubles as one of his law offices. While the arrangement does not appear to violate any FEC rules on its face, the lack of proper reporting to the FEC could trigger a violation. Potential punishments range from an administrative fine to a full audit.
"'Time for a change': Lauren Baer hits Brian Mast on GOP tax law" via Ryan Nicol of Florida Politics – Democrat Baer is out with a new 30-second ad which knocks Republican Mast's support for last year's GOP tax cuts law. "When Brian Mast gives a tax cut to rich corporations, it shows that he's not looking out for the little guy. They gave this tax credit at the expense of Social Security and Medicare." Baer closes out the ad with a message to voters. "Enough with politicians who put special interests before our interests. It's time for a change." Baer has an uphill battle to successfully change the occupant of the CD 18 seat. Election analysts differ on the size of Mast's advantage, but all agree he's the favorite come November.
To view this ad, click on the image below:
"Joe Negron political committee nearly tapped out" via the News Service of Florida – As he prepares to leave office in November, a political committee that has played a key role for Negron … appears to be winding down. The Treasure Coast Alliance, which has raised nearly $4.86 million since being formed in 2013, had $5,106 in cash on hand as of Aug. 31, according to a newly filed finance report. That came after the Treasure Coast Alliance sent $116,000 to two other political committees — Taxpayers in Action and the First Amendment Fund — on Aug. 27. The Treasure Coast Alliance also had not received any contributions since January. 
"New ad hits Janet Cruz over past property tax blunder" via Drew Wilson of Florida Politics – A new ad paid for by the Republican Party of Florida's state Senate campaign arm is hitting House Minority Leader and Senate District 18 candidate Cruz for claiming homestead exemptions on multiple properties a decade ago. The ad, titled "Lower Taxes," notes that even though the Tampa Democrat, who is challenging incumbent Republican Sen. Dana Young, slipped up on paying all of her own property taxes, she voted against a 2017 bill to increase the homestead exemption for all Floridians. 
"Group pushing Democrats in 'flippable' state districts" via Scott Powers of Florida Politics – A national group backing Democrats in state districts that could go from red to blue is getting behind state Rep.  Janet Cruz's run for the Florida Senate and Anna Eskamani and Fentrice Driskell in Florida House districts in Orlando and Tampa. Flippable is pledging to target 100 state races across the country with the intention of reversing Republican control in those states before the next U.S. Census and the resulting congressional redistricting. On Thursday it announced Cruz, Eskamani, and Driskell among its latest endorsements. Cruz is running in Senate District 18, based in Tampa, against Republican incumbent state Sen. Dana Young. Eskamani is running for an open seat in House District 47 in Orlando, against Republican Stockton Reeves. The seat is currently held by Republican state Rep. Mike Miller. Driskell is running in House District 63 in Tampa against Republican incumbent state Rep. Shawn Harrison.
Assignment editors – Anna Eskamani will host a #60DaysOut canvass, knocking on doors and making phone calls. Eskamani, running as a Democrat for House District 47, will kick things off at Credo Conduit, 1001 N. Orange Ave, Orlando. That's Saturday, 9 a.m.-noon. Members of the media who wish to attend are asked to RSVP via [email protected].
"State GOP funnels help to Frank Mingo" via the News Service of Florida – With state Rep. Manny Diaz … running for the Senate, the Republican Party of Florida has started pouring resources into trying to hold onto his House seat. The GOP between Aug. 24 and last Friday funneled $59,201 in in-kind assistance to Republican Mingo, who is seeking to succeed Diaz in House District 103, according to a newly filed finance report. The assistance covered costs of campaign staff and research. Previously, Mingo had received less than $3,400 in in-kind aid from the party. Mingo will face Democrat Cindy Polo in the Nov. 6 election in the district, which includes parts of Miami-Dade and Broward counties.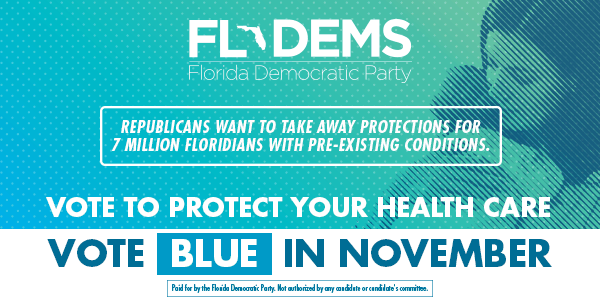 — STATEWIDE —
"Judge set to dismiss horse group's challenge of Calder Casino gambling permit" via Jim Rosica of Florida Politics – A Tallahassee judge is challenging a Florida thoroughbred horsemen's group to convince him why he shouldn't throw out a challenge of a South Florida track's gambling permit. Administrative Law Judge E. Gary Early on Wednesday gave the Florida Horsemen's Benevolent and Protective Association (FHBPA) till next Wednesday to show him why he shouldn't dismiss what he called "an impermissible collateral attack" on Calder Casino's summer jai alai permit … Early noted that the FHBPA's "injury is based entirely on the issuance of the permit, and its effect on (the association) and the racing industry as a whole." 
"Restoration contractors peeved at appeal court's AOB ruling"via Florida Politics –The Restoration Association of Florida decried an appellate ruling allowing insurance companies to require co-insured parties and banks holding mortgages to sign off on assignment of benefits agreements. The association "is deeply disappointed by Wednesday's decision by the 4th District Court of Appeal, which will further hinder and delay a homeowner's ability to make timely repairs to their own homes," spokeswoman Amanda Prater said. "Mortgage companies are not equipped, qualified, or trained in homeowner insurance claims, nor should they be," she said. Prater noted that the 5th District Court of Appeal forbade a similar policy restriction as recently as December. "At the end of the day, this is placing limits on a constitutional right that will only serve to harm homeowners and give insurance companies even greater power."
"JEA wants delay on vote about nuke project's future" via Nate Monroe of The Florida Times-Union — "JEA is asking the owners of a floundering $27 billion nuclear expansion project in Georgia to delay a crucial vote expected this month on whether to continue building the reactors so the parties involved — including Jacksonville's utility — can have 'reasonable conversations' about resolving the increasingly contentious issue. JEA favors canceling the Plant Vogtle expansion project because its own obligation, signed in 2008, to help finance the construction of the reactors and to buy power from them at a premium have grown considerably in recent years. Aaron Zahn, JEA's interim CEO, has recently traded sharp letters with the head of the Municipal Electric Authority of Georgia — one of the plant co-owners — over the purchase-power agreement it holds with JEA."
— REST IN PEACE, BANDIT —
"Burt Reynolds, swaggering star actor, has died at 82" via Bob Mondello of NPR – Reynolds, who played good ol' boys and rugged action heroes in an acting career that spanned seven decades, has died. Reynolds died Thursday morning at a Florida hospital following a heart attack. He was 82. Reynolds came to stardom in Deliverance and Smokey and the Bandit in the 1970s, and was still making movies more than 40 years later. In 1977's Smokey and the Bandit, Jackie Gleason was Smokey the sheriff, Burt Reynolds was Bandit, and the plot hinged on whether Bandit and a truck-driving pal could blow through Smokey's roadblocks and make the run in 28 hours. The smile, the mustache, the twinkle in his eye … without them, would anyone have buckled up for that bootlegging run from Texarkana to Atlanta?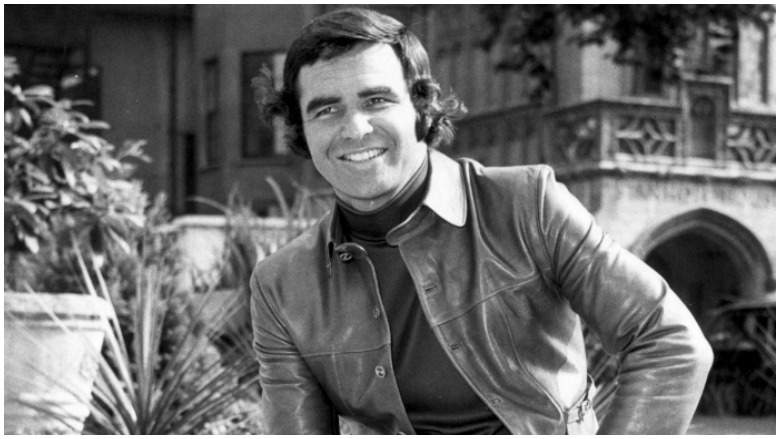 "Sally Field, Dolly Parton and more pay tribute to 'trailblazer' Burt Reynolds" via Sandra Gonzalez of CNN – Co-stars, friends and famous admirers of Reynolds are paying tribute to the late legend upon news of his death. Reynolds, 82, died Thursday after suffering a cardiac arrest, according to his agent Todd Eisner. "Burt Reynolds was one of my heroes. He was a trailblazer," former California Governor Arnold Schwarzenegger said on Twitter. "He showed the way to transition from being an athlete to being the highest paid actor, and he always inspired me. He also had a great sense of humor … My thoughts are with his family." The range of Reynolds' talent and the memorable roles he played is reflected in the films for which he's being remembered — everything from "Smokey and the Bandit" to "Boogie Nights," in which he played a director of adult films.
Statement from FSU President John Thrasher on the passing of Burt Reynolds: "The entire Florida State University family is saddened to learn we have lost our good friend Burt Reynolds. His lifelong passion for FSU began when he came to this university to play football in the 1950s. Although he was sidelined by injuries, he went on to become one of the most successful actors in Hollywood. But he never forgot his alma mater. He returned to campus when he could, bringing his trademark charm and wit, to visit old friends, catch a football game and mentor our film students. He remained an ardent supporter of Seminole Athletics and the entire university. We will miss him dearly."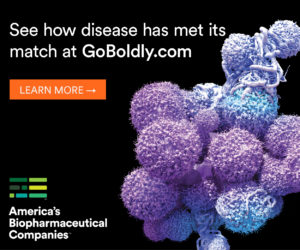 — OPINIONS —
"Marco Rubio & Michael Crosby — We have the resources to save Florida's dying coral reefs. Now, we just need the will." for the Miami Herald – While much of the attention on Florida environmental issues — including our own — has rightly been focused on harmful algal blooms, an ecological catastrophe has also been unfolding on our reefs. During the last four decades, Florida's indigenous corals have declined in some areas by more than 90 percent, with some species losing more than 97 percent of their populations. Corals growing in good water quality conditions typically are more resistant to disease. And it was recognized decades ago that to save the Florida reef tract, drastic action to improve water quality was required. Critical efforts currently are under way to restore the Everglades to enhance freshwater flows and salinity levels in Florida and Biscayne Bays, complete the Florida Keys Water Quality Improvement Program, and reduce wastewater discharges through ocean outfalls. Despite continued progress on water quality, however, it is likely that our devastated coral populations will be unable to execute a quick, natural recovery of the reef. That means conservation strategies alone cannot solve this dilemma. A bold restoration program to actively assist the recovery of this ecosystem is essential, and we are closer than ever to amassing the scientific knowledge, technological tools and public investment and support needed to make reef restoration a reality.
"Emmett Reed: As Irma anniversary nears, safety remains FHCA members' top priority" for Florida Politics – We cannot forget the lessons of the tragedy that struck a South Florida nursing center last year. Even though that center was not a member of Florida Health Care Association, the loss of life there was felt deeply throughout the long-term care profession. The episode has served as an immeasurable motivator for our member nursing centers and assisted living facilities to remain prepared to keep our more than 70,000 residents safe throughout the storm season. Since Gov. Rick Scott implemented new generator requirements for long-term care centers, our members have been working tirelessly on their emergency power plans, including strengthening steps for both evacuation and shelter-in-place scenarios. Centers are also working to install their permanent generators to keep residents safe, cool, and comfortable if they experience a loss of power. Every day — whether in the midst of hurricane season or not – FHCA members remain dedicated to improving health outcomes for our residents.
— COOLEST LOBBYING REGISTRATION EVER —
"LEGO adds representation in D.C." via POLITICO Influence – Karen Hughes is now senior manager for government and public affairs at LEGO. Hughes told PI that this is the first time LEGO " has hired a government and public affairs representative for Washington, D.C." The position was previously based in Connecticut. As of now, Hughes' work is primarily focused on promoting the "value of play" and "environmental and social responsibility," as well as ensuring the safety of the company's products. At this point, she is not lobbying. Prior to joining LEGO, Hughes was director of strategic initiatives at the Alliance to Save Energy.
— WEEKEND TV —
Florida This Week on Tampa Bay's WEDU: Moderator Rob Lorei hosts a roundtable with Zac Anderson, political editor of the Sarasota Herald-Tribune; attorney Jessica Ehrlich; political consultant Mark Proctor; and Tampa Bay Times reporter Claire McNeill.
In Focus with Allison Walker-Torres on Bay News 9: This week's In Focus with Allison Walker-Torres will discuss the current situation with the red tide along the Gulf coast and the economic impacts to Southwest Florida. Joining Walker-Torres are Florida State Sen. Linda Stewart; Charlie Hunsicker, Director of the Manatee County Parks & Natural Resources Department, Manatee County Government; John Horne, Owner & President of the Anna Maria Oyster Bars; and Elliott Falcione, Executive Director of the Bradenton Area Convention and Visitors Bureau.
Political Connections on CF 13 in Orlando and Bay News 9 in Tampa/St. Pete: On this week's Political Connections, Wayne Liebnitzky will discuss his campaign for U.S. House District 9; Capital Reporter Troy Kinsey will update with the latest from Tallahassee; PolitiFact Truth-O-Meter will rate a claim made by Vice President Mike Pence about immigrants in America.
The Usual Suspects on WCTV-Tallahassee/Thomasville (CBS) and WJHG-Panama City (NBC): Host Gary Yordon will speak with News Service of Florida reporter Dara Kam and Dr. Ed Moore, president of the Independent Colleges and Universities of Florida
This Week in Jacksonville with Kent Justice on Channel 4 WJXT: Jerry Mallot, retiring CEO of JAXUSA Partnership; Jacksonville VA public affairs officer Dan Henry; and Katherine Eicher, suicide prevention coordinator at U.S. Department of Veterans Affairs
This Week in South Florida on WPLG-Local10 News (ABC): Co-hosts Michael Putney and Glenna Milberg will focus on the gubernatorial race; the powerhouse roundtable will take on the week's news.
— HAPPY BIRTHDAY — 
Best wishes to two wonderful people, Chris Cate and Jenna Sarkissian. Celebrating this weekend are state Rep. Thad Altman, state Sen. Anitere Flores and former state Sen. Jeff Clemens.
Last updated on September 7, 2018