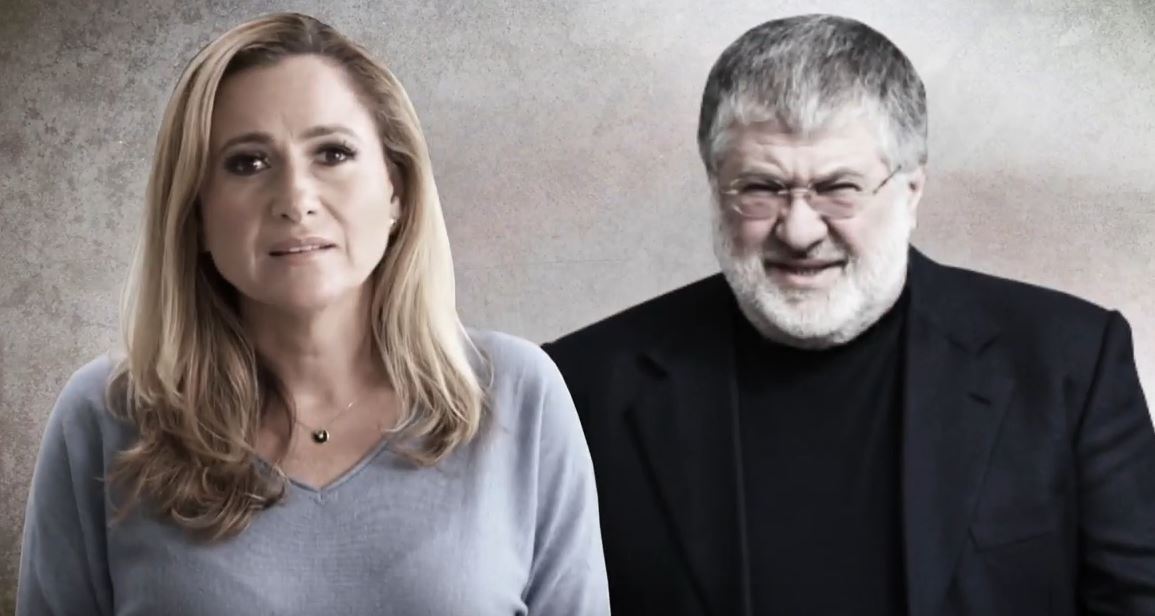 The National Republican Congressional Committee is out with a new ad revisiting allegations of ties between Democrat Debbie Mucarsel-Powell and a Ukrainian oligarch named Ihor Kolomoisky.
Mucarsel-Powell, a candidate for Florida's 26th Congressional District, faced scrutiny over her husband's work for Kolomoisky during the Democratic primary this summer.
She called the latest ad "a complete lie." Mucarsel-Powell is competing against incumbent GOP U.S. Rep. Carlos Curbelo.
Earlier, a radio ad from the Congressional Leadership Fund attempted to link Mucarsel-Powell to the oligarch as well. Now, the NRCC is bringing attention to the claims once again in a new ad titled, "Connection."
"This is Ihor Kolomoisky, a shady Ukrainian militia leader accused of bribery, embezzlement, even murder," the ad's narrator begins. "And this is Debbie Mucarsel-Powell, candidate for Congress.
"What's the connection? Mucarsel-Powell's family got rich working for Kolomoisky's businesses.
"And Mucarsel-Powell's campaign has received thousands in contributions from Kolomoisky's associates. Shady money from a shady foreign syndicate. That's Debbie Mucarsel-Powell."
A search of Mucarsel-Powell's FEC reports flagged three contributors who could qualify as "Kolomoisky's associates." The first is Uri Laber of Felman Trading. He has strong ties to Kolomoisky's Florida businesses and has been described as a Kolomoisky associate by at least one Ukrainian outlet.
Laber made two separate $500 contributions for a total of $1,000.
The second contributor is Thad Florence, an attorney for Optima Specialty Steel, another one of Kolomoisky's business ventures. Though it's not clear Florence has any specific ties to Kolomoisky beyond his work as an attorney for Optima Specialty Steel, Florence did contribute $1,500 to Mucarsel-Powell's campaign.
Finally, Robert Powell, Mucarsel-Powell's husband, also contributed $2,700 to her campaign. Though his ties to Kolomoisky are the source of the potential controversy here, Powell obviously had the incentive to donate to his wife's campaign beyond any connection to Kolomoisky.
The Mucarsel-Powell campaign responded to the ad with a statement.
"If Congressman Curbelo and the NRCC had any shame, they'd be embarrassed to run an ad that is a complete lie, and that just serves to remind voters that Curbelo has quite literally worked for two criminals convicted of embezzlement. But apparently, they'll do and say anything to distract voters from Curbelo's voting record.
"The facts are clear: Carlos Curbelo voted for Donald Trump's health care plan, he voted 10 times to take away health care access from 100,000 families in our district, and he won't stand up to Donald Trump and the NRA to reduce gun violence in our community.
"Debbie's plan is based on her values as an immigrant who lost her father to gun violence, and who has spent a career in our community expanding access to health care. As a member of Congress, she'll fight to provide quality, affordable health care to every family and stand up to the NRA to end gun violence in our community."
NRCC Communications Director Matt Gorman also released a statement arguing the connections make Mucarsel-Powell vulnerable to backlash from voters come November.
"Debbie Mucarsel-Powell's family got rich off a Ukrainian oligarch accused of murder-for-hire plots and now her campaign is being bankrolled by his associates," Gorman said. "I'm not sure South Florida families need to know much more than that when they head to the ballot box in November."