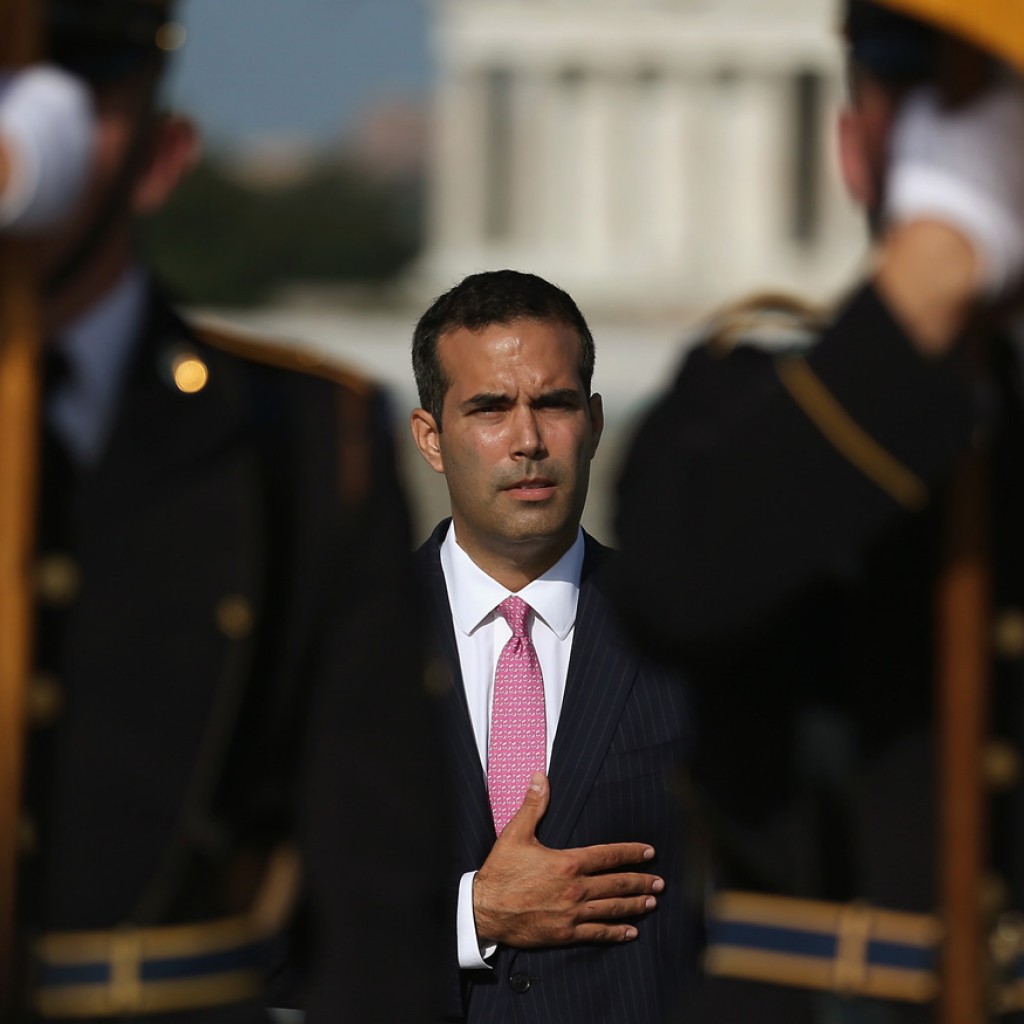 Though he won't be on a Florida ballot — at least not for the foreseeable future — George P. Bush will be raising money in the Sunshine State this month for his campaign for another term as Texas Land Commissioner.
The fundraising reception will get underway at 5:30 p.m. on Sept. 25 at the American Social. 601 S Harbour Island, in Tampa. The invitation lists a minimum contribution of $100 to attend, though those looking to provide more help to former Gov. Jeb Bush's son can chip in $500 to become a co-chair for the event or $1,000 to become a chair.
Those who RSVP with Ally Schmeiser, either with an email to [email protected] or by calling 202-748-7600, will get to rub elbows with a number of Florida politicians who are marked down as event hosts, including Attorney General Pam Bondi, former House Speaker Will Weatherford.
Weatherford's brother, business partner and former FSU quarterback Drew Weatherford will also attend, as will lobbyist Slayter Bayliss of the Advocacy Group at Cardenas Partners, Franklin Sreet COO Tyler Cathey and attorney Andy Gazitua.
George P. Bush, the grandson of President George H. W. Bush and nephew of President George W. Bush, recently scored a resounding victory in the Republican primary. Per Claire Allbright of the Texas Tribune, he earned over 58 percent of the vote in the four-way race, with the second-place finisher, former Land Commissioner Jerry Patterson, earning just under 30 percent.
Bush will face Democrat Miguel Suazo, an energy and natural resources attorney, in the November general election. In the 2014 cycle, Bush defeated Democratic nominee John Cook 61-35 percent with Libertarian Justin Knight and Green Party candidate Valerie Alessi splitting the remainder.
The fundraising invitation is below.