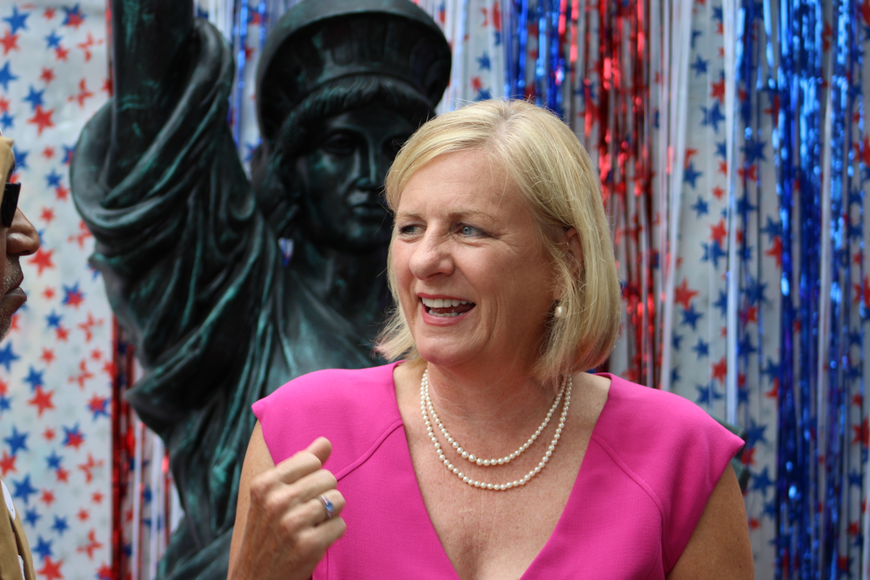 Democrat Nancy Soderberg and Republican Michael Waltz in Florida's 6th Congressional District will have two debates between now and Election Day.
The Soderberg campaign announced Wednesday that WESH-TV would host the first debate on Oct. 2.
The second debate. hosted by Stetson University and Daytona Beach News-Journal, has yet to be finalized.
"The families of Florida's 6th District want a representative who listens to them, who understands their struggles, and who will be a staunch advocate for their interests in Congress," Soderberg said.
"Debates are an important part of our discourse in American politics. They give us the opportunity to take our message directly to voters and to address the challenges they and their families are facing. I am thrilled to have the opportunity to debate Michael Waltz on stage, and to let folks here see for themselves the clear differences of direction and leadership we are offering voters," Soderberg added.
Soderberg and Waltz are running to succeed Ron DeSantis, who resigned last week to focus on running for Governor.
Though the district has been historically Republican, Soderberg has reasons for confidence.
The former Clinton-era Ambassador to the United Nations has raised over $2 million (nearly double Waltz's haul), and is polling in a dead heat with Waltz, a former Green Beret and aide to Vice President Dick Cheney.