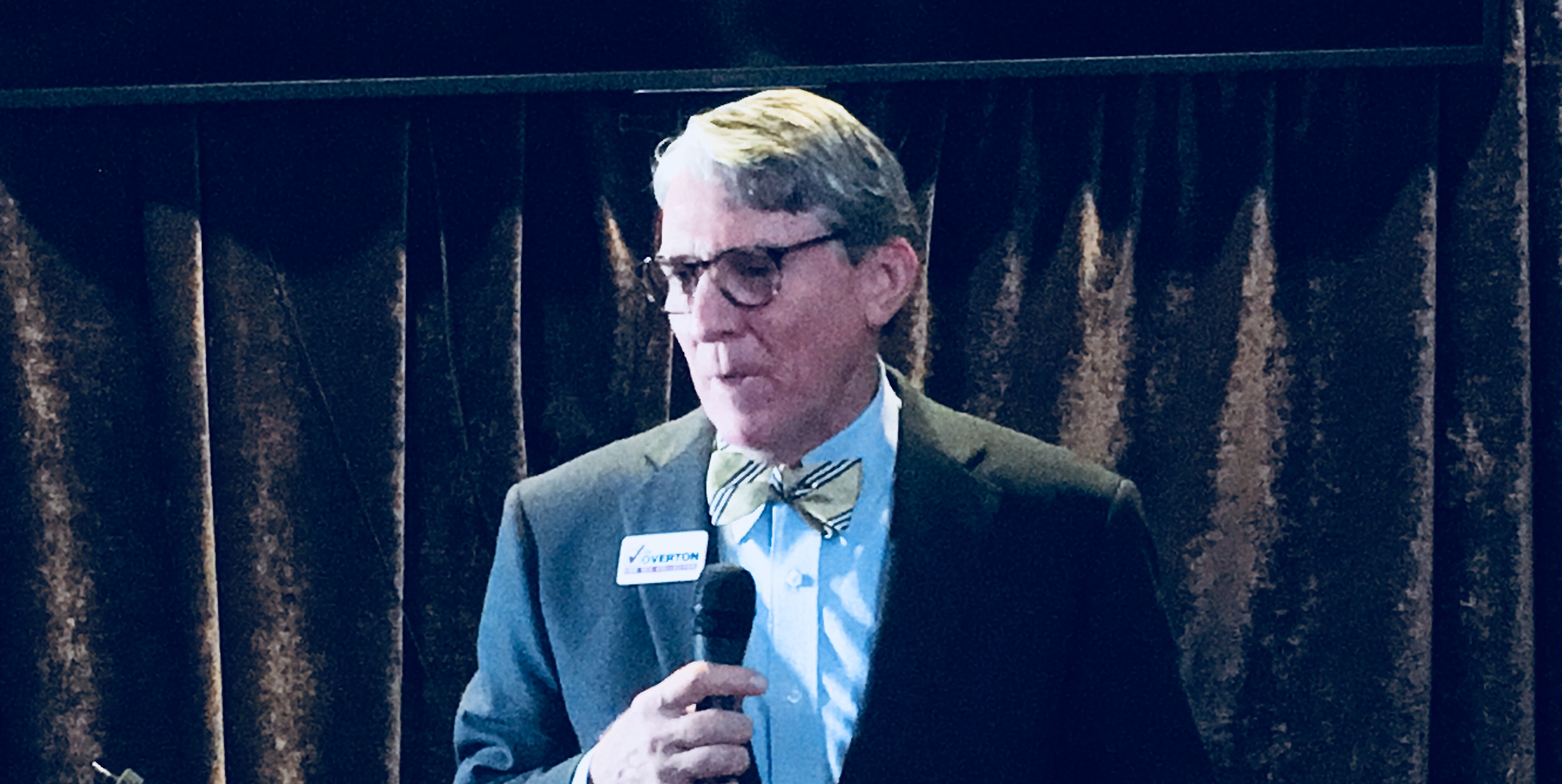 Republican Jim Overton maintains his lead in the money race with Democrat Mia Jones for Duval County Tax Collector — even though she was the choice of almost 47 percent of voters in the August blanket primary.
The latest filings to the Duval County Supervisor of Elections run through Sept. 14. Overton (a former City Councilman and Property Appraiser) now has over $27,000 on hand after raising $5,250 in the two weeks leading up to the 14th.
Of that haul, $4,000 came from an address in Neptune Beach (i.e., 1912 Nightfall Drive), linked to such business entities as "Lakeside Developers" and "103rd Street Commercial Park."
Overton had heavily self-financed his primary run, where he faced challenges from political veterans Lake Ray and Doyle Carter for what would ultimately be one GOP ticket to the November election.
However, he hasn't poured in his own resources during this phase of his campaign.
Jones, meanwhile, actually out-raised Overton during the two week filing period, bringing in $6,371 and giving her over $16,000 on hand.
Notably, some typically GOP money is finding her.
Racetracks in Bayard, Orange Park, and Jacksonville — associated with the bestbet gambling concern — all gave the maximum $1,000 to the former state representative (termed out in 2016) and Jacksonville City Councilwoman.
Democrats enjoy a registration advantage in Duval County. Of the just over 600,000 registered voters, 244,542 are Democrats, compared to 219,850 Republicans.