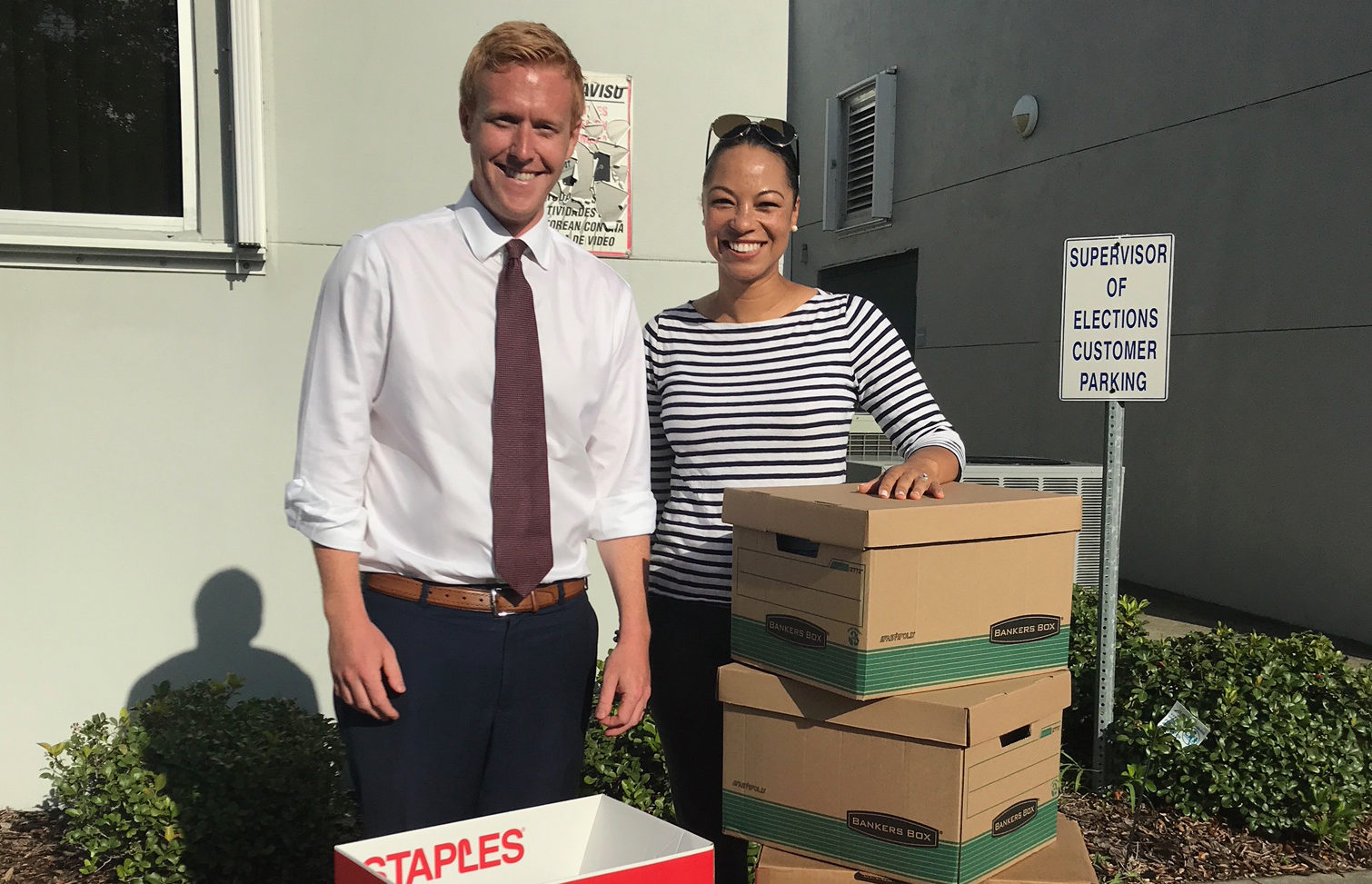 Visit Tampa Bay joined the list of groups endorsing the All for Transportation campaign raising sales tax one percent to fund transportation and transit improvements, the campaign announced Friday.
The board voted unanimously to back the measure.
"Efficient and effective transportation plays a vital role in the success of tourism here in Hillsborough County," said Santiago Corrada, president and CEO of Visit Tampa Bay. "Visit Tampa Bay supports a well-funded, well-maintained system that makes it easier for thousands of workers at hotels, restaurants, and attractions to reach their jobs safely every day and also helps millions of visitors move smoothly through the community in a way that guarantees they will enjoy their experience here and want to come back."
If approved, the referendum would increase sales tax in Hillsborough County from 7 percent to 8 percent and raise about $280 million in the first year. The additional funds would pay for road resurfacing, sidewalks, enhanced transit and traffic technology to reduce congestion and increase safety for drivers, pedestrians and cyclists.
The money could not be used to widen highways. The Florida Department of Transportation typically funds those projects.
"The All for Transportation plan meets the needs of every neighborhood throughout Hillsborough County by investing in projects that reduce traffic congestion, make our roads safer, and provide more transit options," said Tampa attorney Brian Willis, a member of the All for Transportation campaign. "One of our main priorities is giving employees fast, reliable, and safe options to get to work. Lack of transportation should never be the reason a person can't take a job, or a business loses a great employee."  
The campaign is a citizen-led initiative that made the ballot after supporters collected more than 50,000 petitions from Hillsborough County voters. Previous transportation initiatives in Hillsborough and Pinellas County in 2010 and 2014 respectively have made the ballot through approval by county commissioners.
The Visit Tampa Bay endorsement comes after All for Transportation announced it had also received backing from the Greater Tampa Chamber of Commerce. Early on in the process the Tampa Bay Partnership also gave the initiative its nod.
The Tampa chamber also this week voted to endorse another sales tax increase measure. The Hillsborough County School Board is asking for a one-half percent increase to fund facility maintenance, more technology and career readiness, among other things.
If voters approve both, Hillsborough County's sales tax would be 8.5 percent. Both groups are encouraging voters to approve both noting funding is long overdue for both transportation and public education.