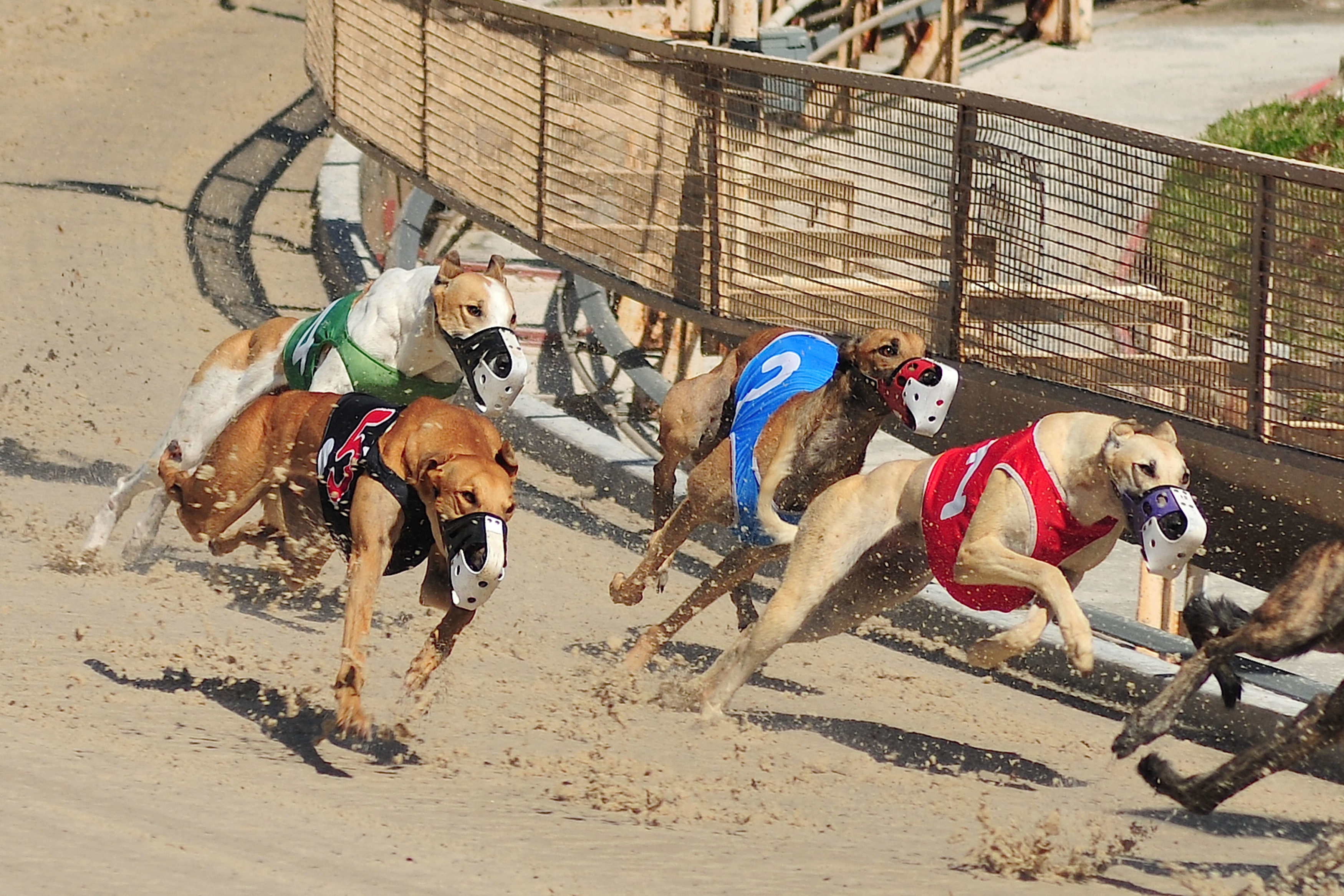 An administrative law judge on Monday largely gutted the state's proposed rule governing the drug testing of racing greyhounds.
In a 44-page "final order," Administrative Law Judge E. Gary Early struck down specific provisions of the state regulation on how greyhounds are chosen for testing on race days, and how samples are stored and at what temperature. In Florida, live dog racing is still conducted at 11 tracks.
Early also criticized the lack of a 'chain of custody' standard: The rule "provides no procedure for handling, storing, or shipping (urine specimens), and no chain of custody procedure, other than delivery to the (state's) contract laboratory," he wrote.
"The lack of any procedures … constitutes a failure to establish adequate standards for agency decisions, and vests unbridled discretion in the agency," he added.
For instance, the state requires using "evidence tape" to seal samples and to store them in "lockable freezers" until they're sent off for testing. But Early said the rule was "irrational" because it doesn't actually require the freezers to be locked.
It's now up to state gambling regulators whether the struck-down components are "integral enough to the testing program that any specimen collected under the rule would need to be dismissed," said one industry lawyer, who asked not to be named.
A request for comment to the Department of Business and Professional Regulation (DBPR), which regulates dog racing and other gambling through its Division of Pari-Mutuel Wagering, is pending.
The challenge to the rule was filed by the Palm Beach Greyhound Kennel Association, which does business as Palm Beach Kennel Club.
The track — which offers greyhound racing, poker and table games — is represented by the Slusher & Rosenblum law firm in West Palm Beach. Attorneys there did not respond to a message by the close of business on Monday.
Jack Cory, spokesman and lobbyist for the Florida Greyhound Association, which represents the state's owners and breeders, said the group's members have a "zero tolerance for the use of any improper drugs."
"According to the University of Florida Testing Lab, over 440,000 greyhounds tested negative for any drugs over the last 10 years," he said in a statement. "Live greyhound racing is the cleanest sport in America — human or animal … This should be a wake up call for DBPR to sit down with the industry and come up with reasonable and enforceable rules."
Gambling regulators last month renewed the emergency rule that allows them to continue testing racing greyhounds for drugs, including cocaine. Another administrative law judge also struck down the state's prior testing regimen, saying it was invalid.
Lawrence P. Stevenson had barred the state from relying on a 2010 testing manual because it wasn't properly adopted, though as one of the division's lawyers said, "There aren't that many ways to do urine collection."
A cocaine-in-dogs controversy came to light in Jacksonville in the summer of 2017. That in part spurred a constitutional amendment for the 2018 ballot to ban betting on greyhound racing in the state.
The Protect Dogs-Yes on 13 campaign, which advocates for passage of Amendment 13, said it's "the second time in a year that the greyhound drug program has come under assault by lawyers for the greyhound industry.
"This ruling throws two pending greyhound cocaine cases into doubt. Two greyhound trainers are currently facing administrative charges after dogs in their control tested positive for cocaine earlier this year at Daytona Beach Kennel Club," the statement said. "And Florida greyhounds have tested positive for cocaine 73 times since 2007."
__
Main photo: Van Abernethy.