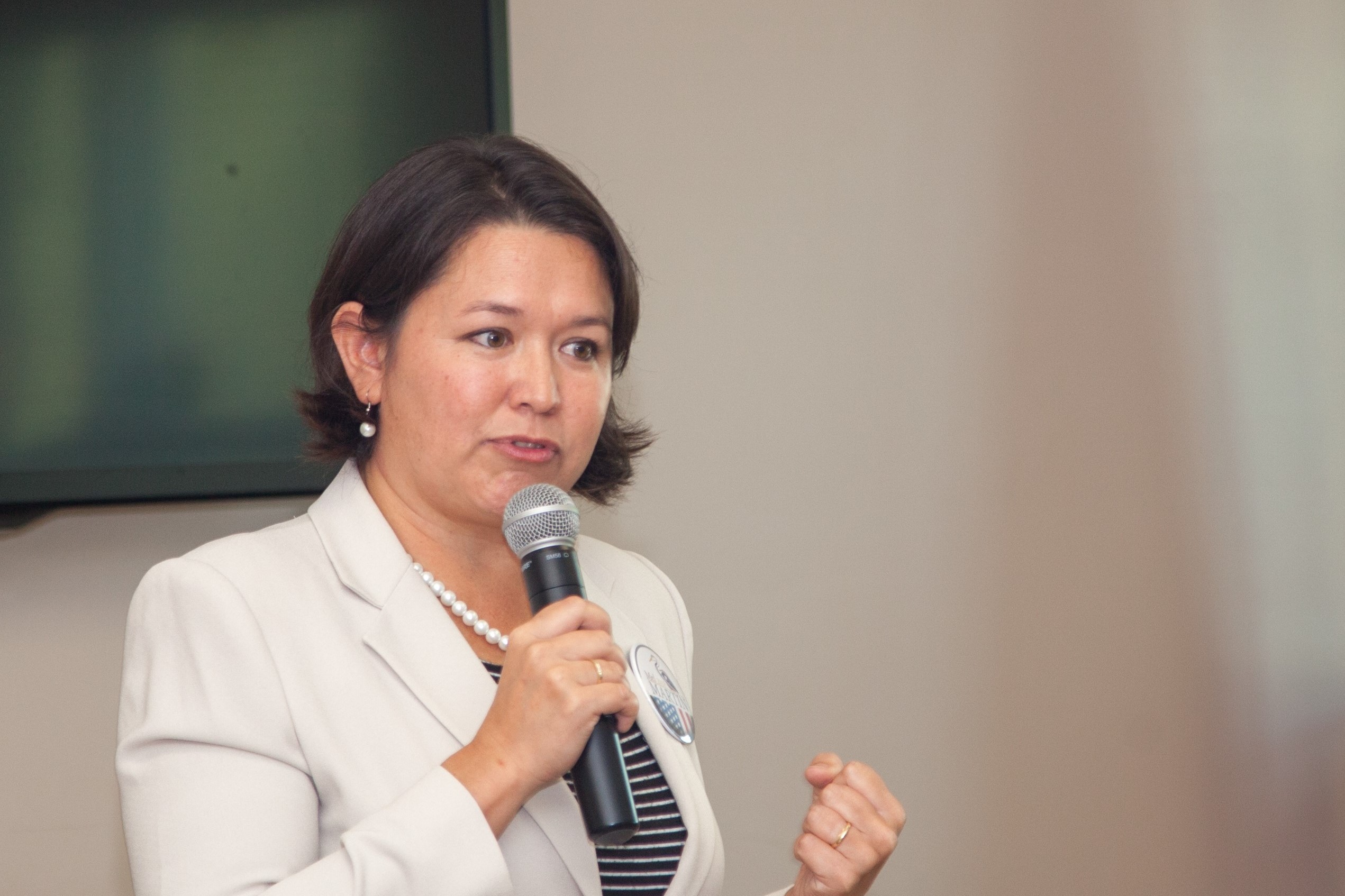 Democratic candidate Mel Martin has yet to meet her new Republican opponent in the Senate District 14 race, Tommy Wright.
But so far, she doesn't like what she's hearing.
When Martin heard Wright pitched to Republican Executive Committee leaders that he would "carry the Republican seat," that's all she needed to know.
"To me, that's indicative of the intent to continue a statewide mentality of you only care for your voters and your campaign donors," Martin said Monday. "Our care for all of our constituents already speaks for itself."
Party leaders in Volusia and Brevard counties last week selected Wright as the replacement nominee for state Sen. Dorothy Hukill in SD 14.
Hukill withdrew from the election in September, announcing an aggressive return of cervical cancer. She died days later.
Since his selection, Wright paid his candidate qualifying fee and officially appears in the Division of Elections database, but has yet to report any campaign finance activity.
Party leaders indicated a willingness for Wright to self-finance his campaign. "It may have been a business decision," Martin surmises.
Martin, a lawyer and Marine veteran, now holds an odd position in local politics.
She's running in a district Hukill won in 2016 with 68 percent of the vote. Republican President Donald Trump that year won 56 percent of the vote to Democrat Hillary Clinton's 39 percent, according to MCI Maps.
But Martin entered the race in August 2017 and through Oct. 5, she collected $41,850 in monetary contributions. Her new opponent jumped in just last week, with no money raised and will not have his name on the ballot.
Elections officials have already printed ballots, and expect to inform voters through letters enclosed in mail-in ballots and through notices at polling locations that a vote for Hukill will count for Wright.
So far, Martin feels frustrated by how little effort she's seen so far to promote Wright as an individual. She pointed to political mailers encouraging voters to "support Dorothy Hukill's legacy" through casting a Republican ballot.
Wright also stressed the legacy message in an interview with the Daytona Beach News-Journal, where Republican leaders said he would clean up the Indian River Lagoon.
Martin, though, said she has a more detailed idea of what it takes to address that environmental project, including funding to get residents off septic tanks and onto sewer service in the region while fighting to upgrade wastewater treatment facilities.
"This is a paramount and urgent situation," she said.
Martin herself only met Hukill a couple of times. Initially, she thought the Republican, like many incumbents, had been actively avoiding forums and debates with a challenger, but then she started hearing Hukill became hard to reach for everybody. At the last candidate event that both attended, Martin said Hukill sought her out for a friendly conversation. And a few weeks later, she announced her illness.
Now, Martin runs in an unusual political climate against a political newcomer in a district that still tilts right. But all in all, she feels optimistic about her chances.
"I'm feeling pretty good," she said.