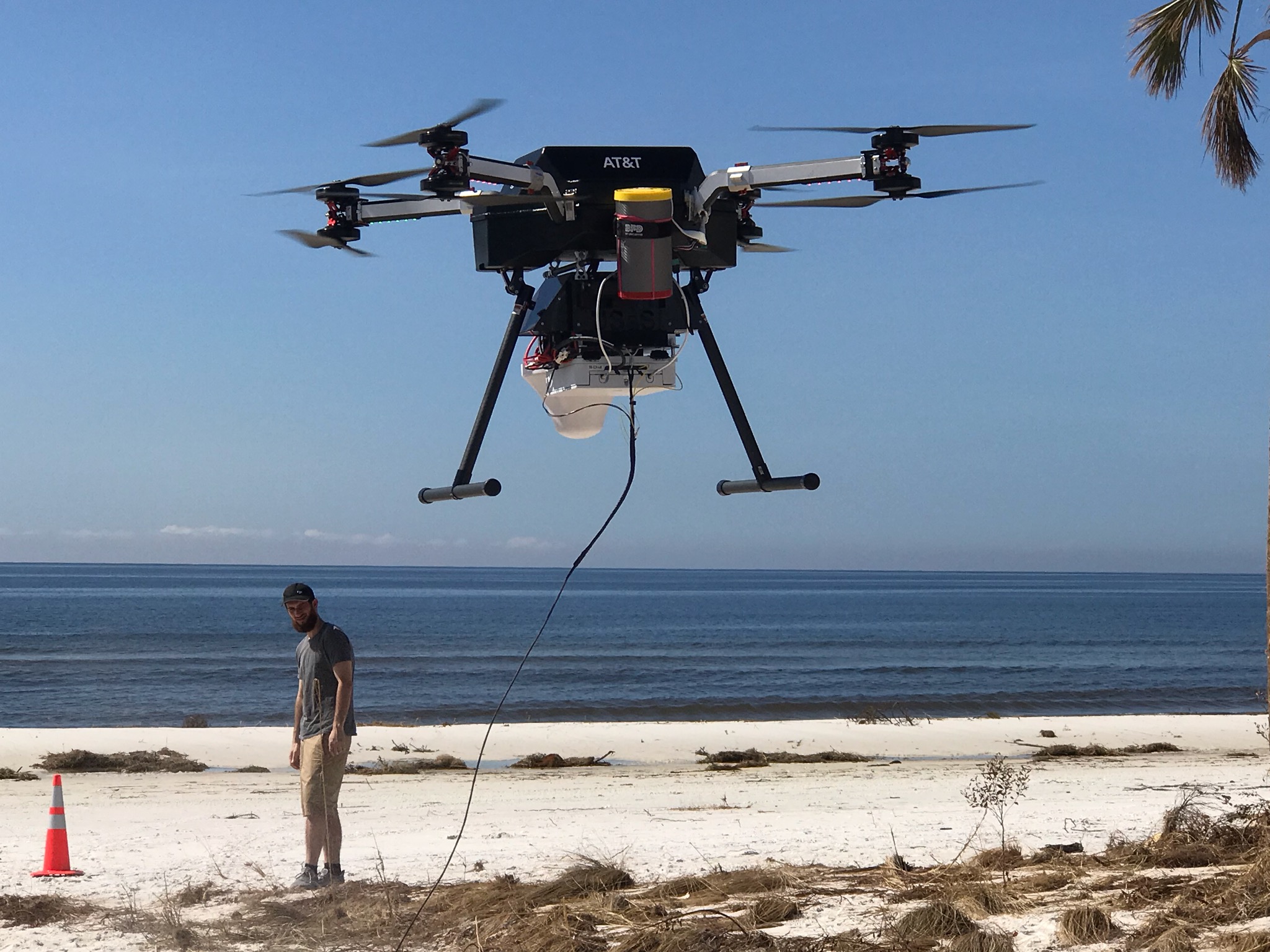 Telecom giant AT&T is getting Mexico Beach residents back in contact with the outside world thanks to a piece of tech it calls a "Flying COW."
The Flying COW is a specialized drone, not a winged bovine, and the name is an acronym for "Cell on Wings." Still, measuring in at five feet in length on the broad side, the flyer is considerably larger than a typical drone.
The device comes as Mexico Beach residents have struggled to get in contact with family and friends in the wake of Hurricane Michael, which hit the Bay County town head on when it made landfall last week as a Category 4 storm.
Recent reports have detailed the lengths area residents have had to go to — including sitting on top of their cars while parked on George G. Tapper Bridge — just to make a quick call to let their families know they're okay.
With the Flying COW buzzing 200 feet about the beach, such extremes are no longer necessary. AT&T says the drone not only allows residents and first responders to make calls, but is capable enough to provide cellular data and text messaging service as well.
The Flying COW works thanks to a thin tether connecting it to the ground so it can remain powered up for an unlimited amount of time. The connection ground connections also allows the drone, which is equipped with multiple antennas, to provide a highly secure data connection via fiber.
When it's at its maximum altitude, AT&T says the Flying COW can provide coverage in an area up to 40 square miles.