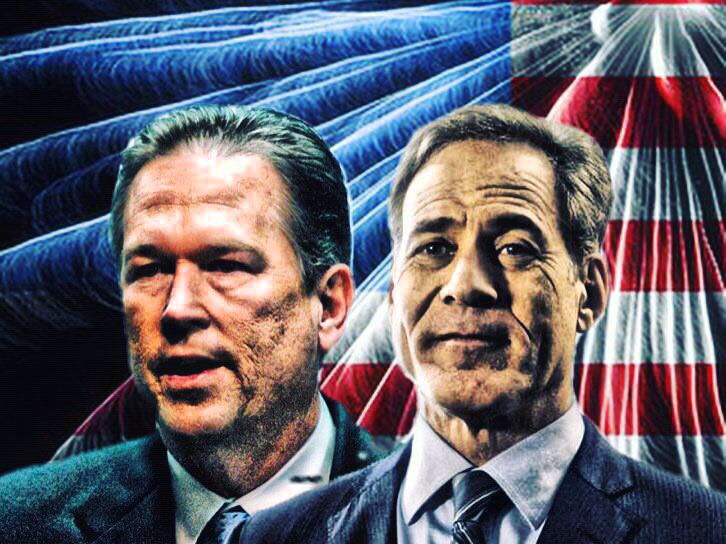 Despite being outspent and hammered by PACs on everything from health care votes to yacht purchases, U.S. Rep. Vern Buchanan appears primed to stave off a challenge from Democratic attorney David Shapiro in Florida's 16th.
The polls have been clear for quite a while. October polls have shown Buchanan with a growing, outside-the-margin lead: St. Pete Polls found the Republican lawmaker up by a touchdown at the start of the month, a far cry from the quixotic internals Shapiro was touting shortly after his primary victory.
Since June, national Democrats and outside groups — or "dark money" groups, according to the Buchanan campaign — such as Floridians for a Fair Shake have dumped millions into Shapiro's bid to knock off Buchanan, an unprecedented barrage to be sure.
But Buchanan's district has started to coalesce behind their longtime Congressman as Shapiro's operation has seemingly capsized, squandering what momentum it managed to build in the wake of yacht-gate.
From his offspring's off-color comments, to news of the DCCC yanking their TV buys in CD 16 overshadowing his otherwise stellar fundraising haul, the iron's been unkind to Shapiro — and he's not blameless.
Taking the bait and making the voguish "No-Nancy Pelosi-for-Speaker" pledge has worked for some, but it's probably a poison pill for those looking to get some party money.
The tight ship at Buchanan HQ offers a stark contrast to the fourth quarter flop by Team Shapiro.
Unlike Shapiro's solecism in the speaker race, Buchanan didn't lean into the yacht attacks nor did the campaign backtrack on his votes for the GOP tax bill, despite its mixed reception among his electorate.
Instead, the campaign pounded the pavement and kept their focus on some of the more bipartisan ventures Buchanan has made during his time in DC, pitching him as an "independent leader" fighting for solutions to combat the opioid epidemic and other woes facing the Sunshine State.
That's not to say Buchanan didn't land some body blows — his campaign hammered Shapiro early and often over his investment portfolio including some stocks of big pharma companies, major polluters and gun companies. The incumbent pitched those investments (included in ETFs, to be fair) as flying in the face of Shapiro's campaign platform, namely his commitments to environmental protection, gun control and a crackdown on opioids.
Buchanan was also able to dig up some financial disclosure drama of their own, finding Shapiro had violated reporting rules by failing to disclose his ownership of a Colorado rental condo, right on the heels of Shapiro's admission he'd omitted some in-kind contributions on his finance reports.
After Shapiro's early wins made CD 16 look like it could be in play, most forecasters have taken note of the momentum shift and put the district right back where it started: "Likely Republican."
As it stands, Nate Silver's FiveThirtyEight sees Buchanan's re-election as a near certainty, giving him a 6-in-7 chance of earning a seventh term with the final spread expected to come in at 53-47.
Election Day is Nov. 6.