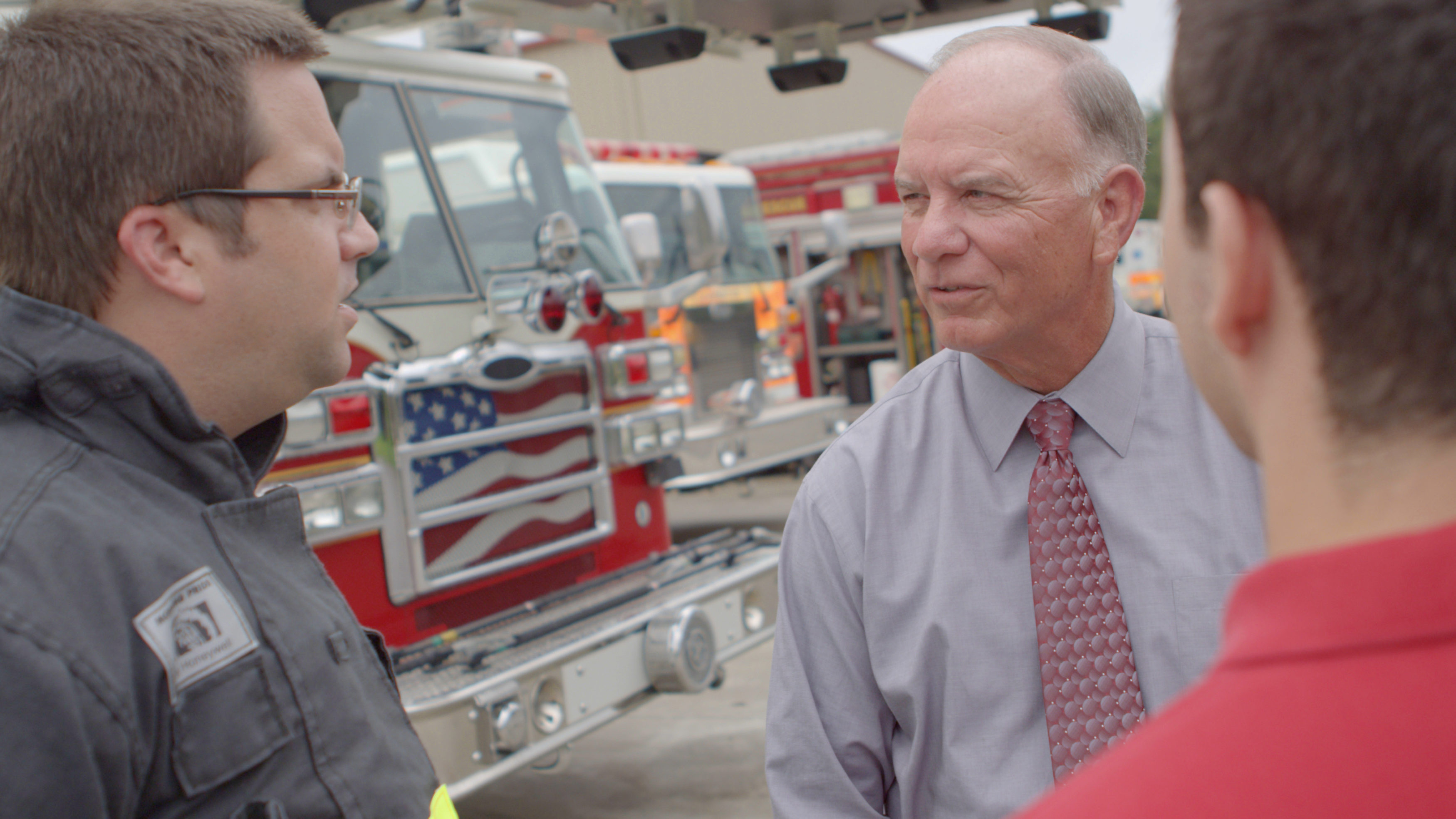 Newly-elected state Sen. Ed Hooper has a lot of plans for his term in office, but the first order of business is finding an office.
While hunting for real estate is a necessary first detail, the Pinellas Republican is still laying the groundwork to implement some of his priorities.
The former state Representative bested Democrat Amanda Murphy Tuesday.
He's planning his first trip to Tallahassee Saturday to meet with staff and elected officials about some bills he either wants to support or file during the next Legislative Session.
One of the Republican's top priorities is reducing distracted driving. There have been several efforts in recent years to make texting while driving a ticketable offense.
The Legislature approved making distracted driving a secondary offense in 2013. That means law enforcement officers can cite drivers for texting while driving if they're pulled over for another infraction like speeding or running a red light, but those officers couldn't pull a driver over based on the distracted driving alone.
Hooper also wants to focus on education improvements including increasing funding for public education. In a detraction from some in his party, Hooper doesn't agree that charter schools, which are often run by for-profit entities, should share half of the public school funding for school maintenance. Charter schools educate just 10 percent of Florida's public school students.
He does support maintaining Florida's tax credit scholarship. That programs allows businesses and individuals to deduct money from their taxes for making contributions into a fund that provides scholarships for low-income students to attend private school.
"It's for an under-served population," Hooper said. "I know it's not popular for some. I would hate it if it was giving rich kids scholarships, but it's not."
Hooper also said he wants to crackdown on fraudulent and rampant assignment of benefit claims in the insurance industry and reduce the cost of flood insurance for property owners.
He has a local project in mind, too. Hooper wants to work with lawmakers to fund improvements to U.S. 19 from north Pinellas County into Pasco.
"A lot depends on committee assignments," Hooper said. "I'm hoping to get a transportation assignment. If I'm lucky, I won't get on any health care committees. That's the one that can never get funding."
Hooper said he's also prepared to work across the aisle in the Republican-led Senate and pointed to several examples during his tenure in the Florida House of Representatives in which he broke with his own party.
That includes a bill that was ultimately passed allowing pharmacists to give patients injections and offshore drilling, among others. Those issues gained wide support from Republicans.
"It's a lot easier to do that in the Senate than the House," Hooper said. "It's much easier to have independence when you've got a body of 40 instead of 120."