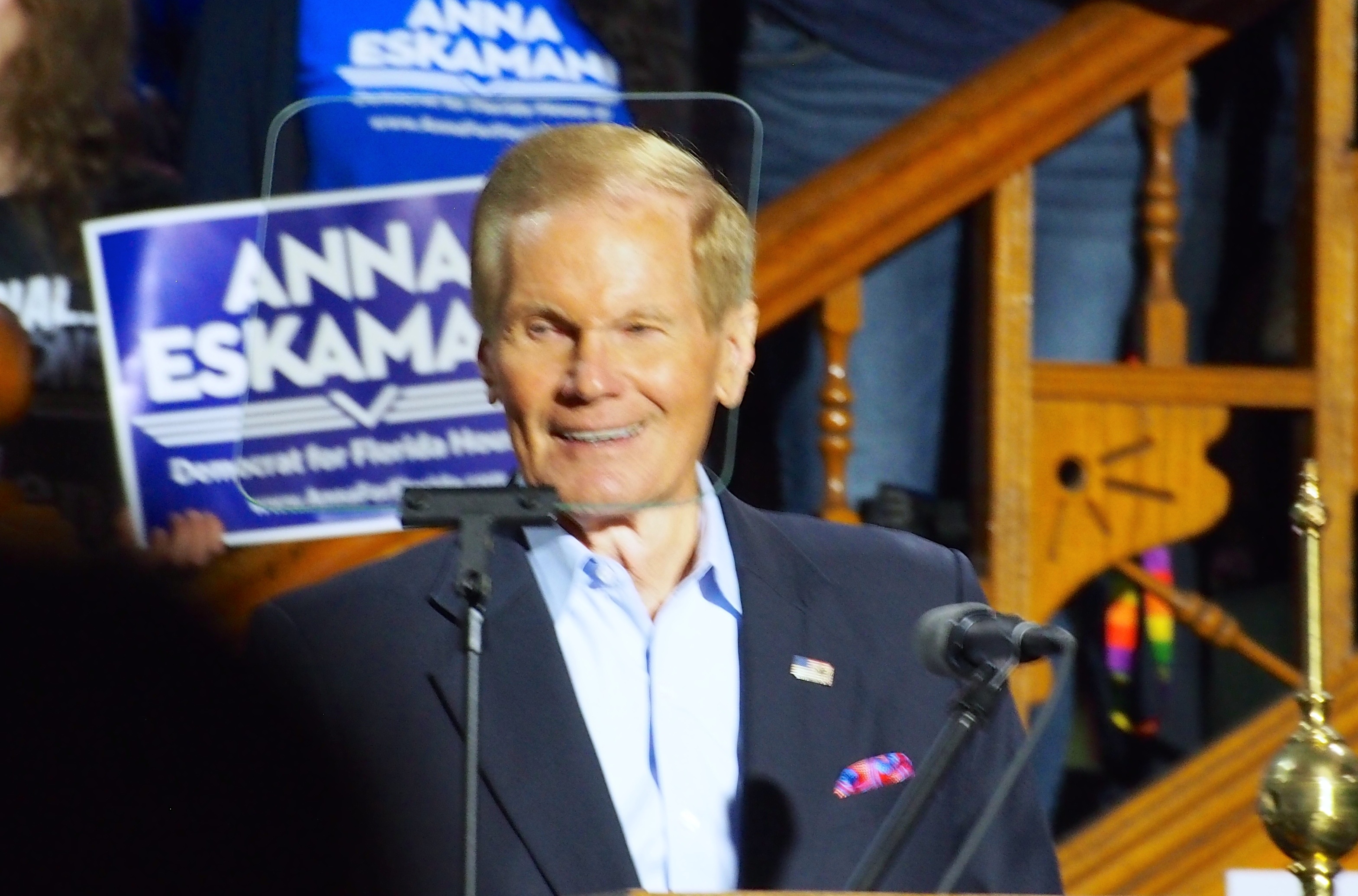 The lead recount attorney for Democratic U.S. Sen. Bill Nelson remains confident his client will come out ahead after a manual recount of votes, despite a 12,562-vote deficit behind Republican Rick Scott in totals certified Saturday by the state.
"I expect to see that margin to evaporate entirely and for Sen. Nelson to take a small lead," said attorney Marc Elias.
The margin between Scott and Nelson today represents 0.15 percent of nearly 8.2 million votes cast statewide. Florida law requires a machine recount if the gap between candidates falls with 0.5 percent.
Secretary of State Ken Detzner on Saturday ordered election officials in all 67 counties to prepare for a recount of three statewide races: U.S. Senate, Governor and Agriculture Commissioner.
Elias expects when the machine recount concludes that the gap between Nelson and Scott will shrink substantially.
The main reason? Undervotes.
There's already been media speculation about why Broward County, a Democratic bastion, saw 24,992 fewer votes counted for U.S. Senate than for Governor, despite the race appearing first on the ballot.
Outlets like FiveThirtyEight suggest poor ballot design could play a role, but Elias dismissed that.
If design were a major element, Elias said, then ballots counted in Broward County since Tuesday would have similarly discrepancies. But Elias says as he observes election returns, the most recently counted ballots don't show a significant deficit in Senate votes.
That leads Elias to believe the issue had to do with machine calibration. The devices counting votes must be carefully set to count light marks for votes but not be so sensitive to pick up stray marks as overvotes.
Machines across the state will be recalibrated before the recount, which most counties expect to start Sunday. That should lead more votes cast for U.S. Senate.
Based on where there seem to be a high number of undervotes, Elias expects gains for Nelson.
But even if the machines don't pick up all potential votes, Elias expects a hand recount will find more. State law requires a manual recount if the vote margin remains within 0.25 percent.
"The human eye can make judgments on voter intent that machines can't," Elias said.
If a voter marked a bubble with an 'X' or circled a choice, then a machine likely won't count that. But a canvassing board will put that vote into totals.
Elias brushed aside concerns raised by Republicans about some 20 rejected provisional ballots in Broward County that were inadvertently put in the vote pool there.
The ballots were all rejected because of mismatched signatures, Elias said. The Nelson campaign has a pending federal lawsuit that asserts Florida's signature requirement law violates a constitutionally protected right to vote.
In the end? Elias doesn't know for sure where the margin will settle, but remains upbeat.
"I like Sen. Nelson's odds over those of the Governor," Elias said.