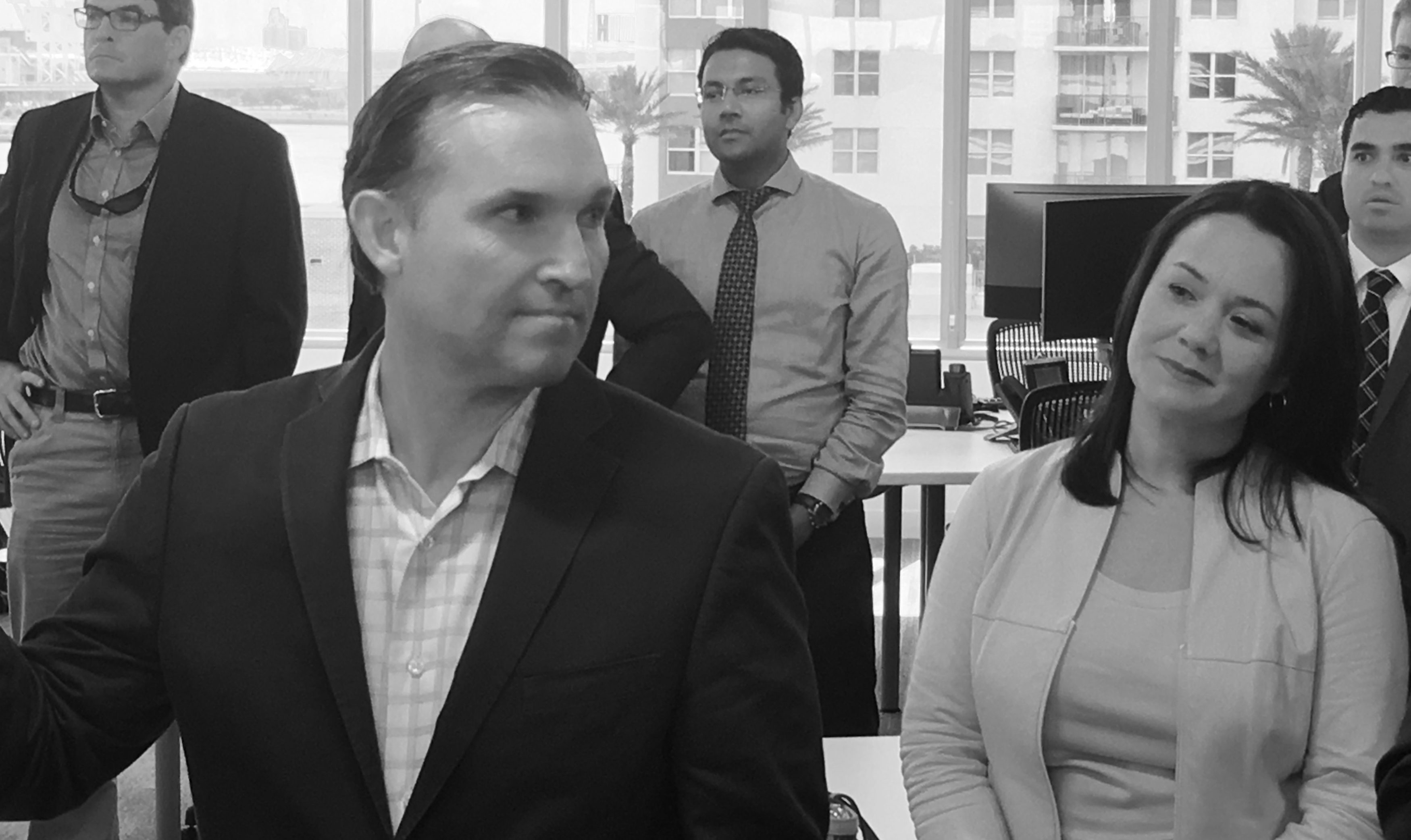 Only a couple of days of Jacksonville City Council committee meetings stand between the people running local government and the trappings of Thanksgiving.
Soon enough, ovens and stoves will be in "go" mode. Yet already heating up: Rhetoric around the mayoral race, qualifying for which begins the week after Epiphany (Jan. 7-11).
The Florida Times-Union editorial page made its feelings known, crafting a booster-ish editorial from a co-appearance Mayor Lenny Curry and City Council President Aaron Bowman had at the local Rotary Club.
The piece brimmed with the kind of quotes that one will see in paid communications from Curry's campaign this winter:
"Visits by investors to the Mayor's Office are more common these days … Few cities have a consolidated government that can cut through red tape and make things happen like Jacksonville can … thanks to Curry's leadership, Jacksonville has overcome major obstacles left by the previous administration."
But wait, there's more: "City budgeting — once a fight between the former mayor and City Council — is no longer in the news because the Curry administration and the City Council work productively together. But that hard work is behind the scenes. It's dull when it works but that's what an efficient administration looks like."
Meanwhile, per the T-U account: "Bowman deserves a thumbs up for attempting a culture change for City Council that could have dramatic impact on Downtown."
The "culture change": A reference to Bowman taking over the presidency from his immediate predecessor in the role, Anna Brosche, who the T-U gravely described in February as being "out of line with the Mayor" after Brosche did not allow Mayor Curry to speak at a Council meeting set up to discuss the value and potential privatization of local utility JEA.
Brosche is not without her advocates, however, and one of them includes former Times-Union columnist Ron Littlepage, who slammed the T-U as "wrong on Curry."
"My former colleagues in the Times-Union editorial department have written yet another glowing paean about Mayor Lenny Curry. They continue to pull the shade down over their eyes and ignore the light," Littlepage (who could handle comms in a Brosche campaign) asserted.
Littlepage asserted that Curry's pension reform was the biggest tax hike in city history, that the "murder rate was still out of control," and that, contra the local paper, things were not "hunky dory" in Jacksonville.
"I can only surmise that the TU editorial board is trying to establish an argument that Curry should sail to re-election next spring without a serious challenge," Littlepage wrote.
"That's not going to happen. There will be a serious challenger. Only then will the difficult issues facing Jacksonville be the subject of thorough debate and not glossed over with fluff," Littlepage added.
Brosche, who is very strongly considering a run for Mayor, one that will be well-financed should that run launch, tweeted out Littlepage's article.
Soon thereafter, a more cryptic tweet.
https://twitter.com/AnnaBrosche/status/1064193747133652992
Brosche even found a platform at the latest Jacksonville Jaguars' home loss to castigate one of Curry's favorite players.
https://twitter.com/AnnaBrosche/status/1064264515225862144
Ouch.
Brosche isn't the only potential challenger to Curry; Democrat Garrett Dennis has also acted as a pre-candidate for months now, and his Twitter feed reflects that.
Brian knows this statement very well: he and the Mayor practice every day to achieve this very quote, and still fall short. Keep trying @GoMeteoric and @lennycurry. #TimesUp @AGGancarski @jennaANjax @ImTellingKen @DuvalDEC @kingforJAX @Kevin_Clair_Jax @SandyM1220 https://t.co/hofpwr2BDR

— Member of the Lot J 7 (@GarrettDennis_1) November 14, 2018
I am continuously entertained by righteous people that call out my behavior as an elected official, yet I hear crickets when @lennycurry behaves in ways unbecoming of a Mayor. Believe me, there are plenty of opportunities. Hmmm…what are the differences? @DuvalDEC @AGGancarski

— Member of the Lot J 7 (@GarrettDennis_1) November 14, 2018
Please, please, please take a dose (or a hundred doses) of this medicine. Lord knows with all the yelling and screaming that happens on the 4th floor, some could stand to ponder these quotes. ☝🏾@GoMeteoric @lennycurry @AGGancarski https://t.co/XXlgOQcmcx

— Member of the Lot J 7 (@GarrettDennis_1) November 18, 2018
Dennis, for well over a year, has contended that intimidation tactics are part of the administration's management style.
"Let me be honest and clear … standing up is not easy. I've been threatened by this administration. I've been told that I'm a 'walking dead man,' " the councilman said.
"It's unfortunate that I've had to go get a concealed weapon permit and carry a gun on me because I've been told by this administration that I'm a walking dead man," Dennis said.
As it stands now, with just under two months until qualifying, Curry looks well-positioned.
Though in October the Mayor raised nothing for his campaign account and a modest $75,500 for his "Jacksonville on the Rise" political committee, he has roughly $3,000,000 on hand, and still awaits a candidate with any sort of fundraising traction to file (only NPA Connell Crooms has over $1,000 on hand).
Thus far, six candidates have filed to run against Curry. Could Dennis and Brosche both file, expanding the field to nine people?
There would be one advantage to that strategy: Both could go after the Mayor, driving up his negatives. However, the best case scenario coming out of the March election would be that one of them makes the runoff against Curry.
The other, meanwhile, would be out of the game altogether.
The next few weeks should offer some clarity on this.