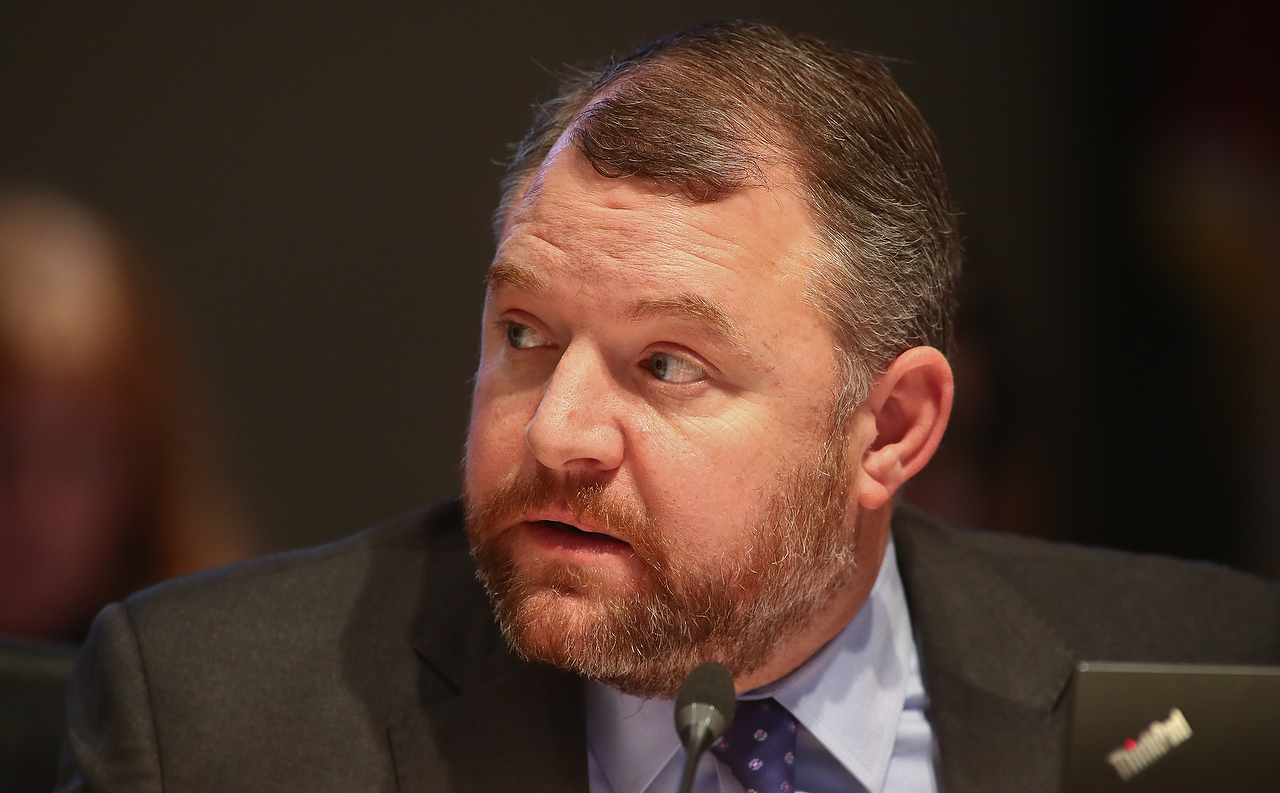 The days of "bundled" constitutional amendments would end under a bill filed by Sen. Rob Bradley.
The measure (SB 74) offers a single-subject limitation for the Constitution Revision Commission (CRC), a legislative fix for the grouping together of unrelated measures into the same amendment.
Bradley, a Fleming Island Republican who last chaired the Senate Appropriations Committee, noted that Amendment 10 was detrimental to his home county of Clay.
"Amendment 10 results in fundamental change to the structure of Clay County government," Bradley said. "In the 1990s, the voters of Clay County reformed their county government after a grand jury identified structural deficiencies. Those reforms, which brought Clay government into the 21st century, were somewhat nullified" by the amendment.
According to the ballot summary, it requires a state department of veterans' affairs and an office of domestic security and counterterrorism within the Florida Department of Law Enforcement. It also requires election of sheriffs, property appraisers, supervisors of elections, tax collectors, and clerks of court in all counties.
"This fundamental change, which also affected communities other than Clay, was bundled with popular language about veterans affairs and counterterrorism in order to improve the odds of passage," Bradley said, describing bundling as a "terrible way to amend the constitution" and "unfair to the voters who are asked to consider these changes."
Of course, Amendment 10 was not the only bundled measure on the ballot. One in particular that also passed this month elicited consternation from the media and observers but passed anyway.
Amendment 9, which banned offshore drilling and vaping in indoor workplaces, was another of the many odd combinations from the CRC. Nearly 69 percent of voters approved that amendment, as editorial boards and others wondered why the two bans were yoked together.
A Florida Today analysis of editorial pages noted that many recommended a "no" vote based on the bundling. Time magazine noted that people were "confused."
"It makes no sense to the average voter why they were put together," University of South Florida political science professor Susan MacManus said.
The CRC won't meet again till 2038, which certainly will give the body's next iteration time to process the changes proposed in the current bill — should it become law.
The companion bill in the House (HJR53) is being carried by Jacksonville Beach Republican Rep. Cord Byrd.