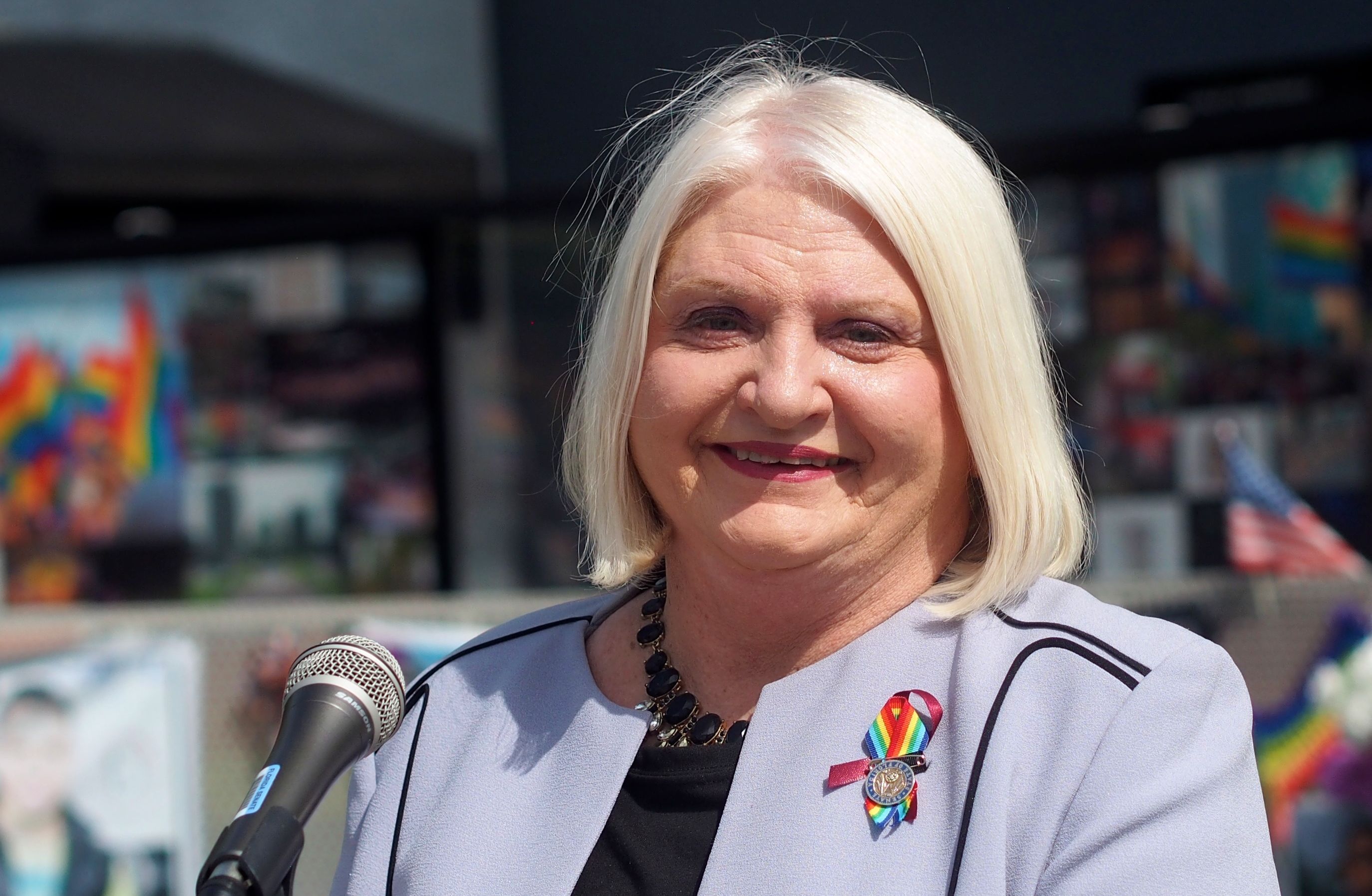 Democratic state Sen. Linda Stewart has refiled a bill to create a license plate honoring Orlando's united spirit and efforts for a memorial after the 2016 Pulse massacre, and said she's also seeking a $1 million state grant to help support the planned Pulse memorial in Orlando.
Stewart, whose Orlando district includes Pulse nightclub, the scene of the horrific June 2016 massacre that killed 49 people, has filed Senate Bill 106 to create the Orlando United speciality license plate, with proceeds going to the onePULSE Foundation, the Mental Health Association of Central Florida, and Two Spirit Health Services, which assists people suffering from post-traumatic stress disorder.
She said she also has had discussions with Florida Senate President Bill Galvano about including a $1 million donation to the onePULSE Foundation, toward the permanent memorial that organization is planning at the site of Pulse. She said Galvano showed willingness to include the request in the 2019 appropriations, much as the Florida Legislature did last year with a donation toward a memorial for February mass shooting at Marjory Stoneman Douglas High School in Parkland.
Last spring, a similar bill in the Florida House of Representatives, introduced by Democratic state Rep. Carlos Guillermo Smith of Orlando, was voted down.
Earlier this year the Orange County Commission approved up to $10 million to support the memorial, which will include a museum.
Last session, Stewart introduced an Orlando United speciality plate bill but said she did so too late and i died with a number of other specialty plate proposals.
"I got calls all the time last year," from people interested in the plate, Stewart said. "This year is a different story: I'm doing it early!"