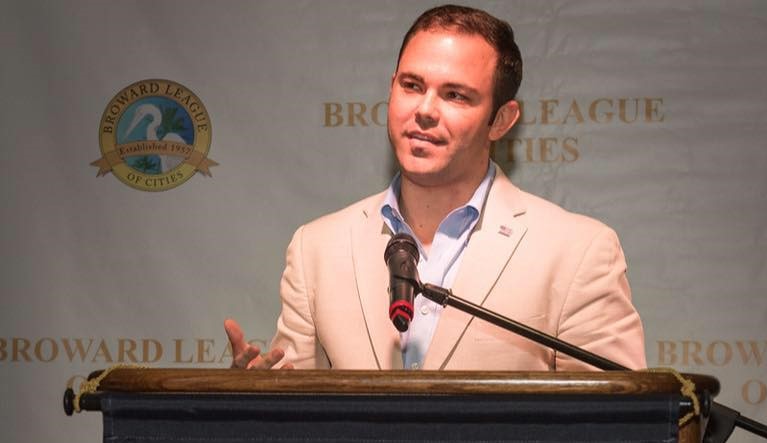 Coral Springs City Commissioner Dan Daley says he will run to replace state Rep. Jared Moskowitz in House District 97 after Moskowitz was tapped to lead the state's Division of Emergency Management.
"Like other Democrats, we are proud that Rep. Moskowitz will be leading our state's emergency management agency," Daley said in an exclusive statement to Florida Politics.
"His experience, his intellect and his passion for public service will serve all of Florida citizens very well. But he now leaves a vacancy and our community needs an experienced voice, someone who can step in and from day one be a strong and effective advocate. I believe I can be that voice."
Daley has served on the Coral Springs City Commission since 2012, part of which was a stint as the city's Vice Mayor. The Broward League of Cities also chose Daley as its 2017-2018 president.
A vocal advocate for Home Rule and autonomy at the municipal level, Daley says his time in local government will help him should he reach the state legislature.
"Serving the families of Coral Springs has been a true joy and one that I will miss," Daley said.
"Serving at the local level, knowing the families, knowing their needs and knowing how to be an effective public servant will help me be an effective and strong voice for this district from day one."
Daley says further work on gun safety will be a top priority of his should he win the House District 97 seat. Daley is a graduate of Stoneman Douglas High School, the site of February's fatal shooting which claimed the lives of 17 people.
"Rep. Moskowitz was well-known as someone who would and could work across the aisle to achieve good things for Broward County. After Parkland, he was an unquestioned leader who stood by the families and worked to pass the first significant gun safety legislation in a generation — I want to continue that good work."
Coral Springs was one of several jurisdictions to challenge preemption laws on the gun control issue, an effort Daley said he supported.
A special election will be held to replace outgoing state Rep. Moskowitz. Earlier Thursday, Florida Democratic Party Chair Terrie Rizzo released a statement congratulating Moskowitz on his appointment to his new post by Governor-elect Ron DeSantis.
"Rep. Jared Moskowitz is the perfect choice to lead Florida's Department of Emergency Management," Rizzo said.
"He has proven himself to be an effective leader in the State House and his work in disaster response makes him prepared on day one to do the job. We know Rep. Moskowitz will continue to be an effective leader that looks out for all Floridians in times of emergencies, and we are proud of his appointment!"
In a wider statement on his upcoming run, Daley said he looks forward to continuing to represent Coral Springs, which is part of HD 97.
"I am grateful to the residents of Coral Springs for their confidence in me for the past six years," Daley said.
"It has been an honor to serve my hometown and we have made some great strides; I look forward to earning our community's support in this next chapter of service to our great state."