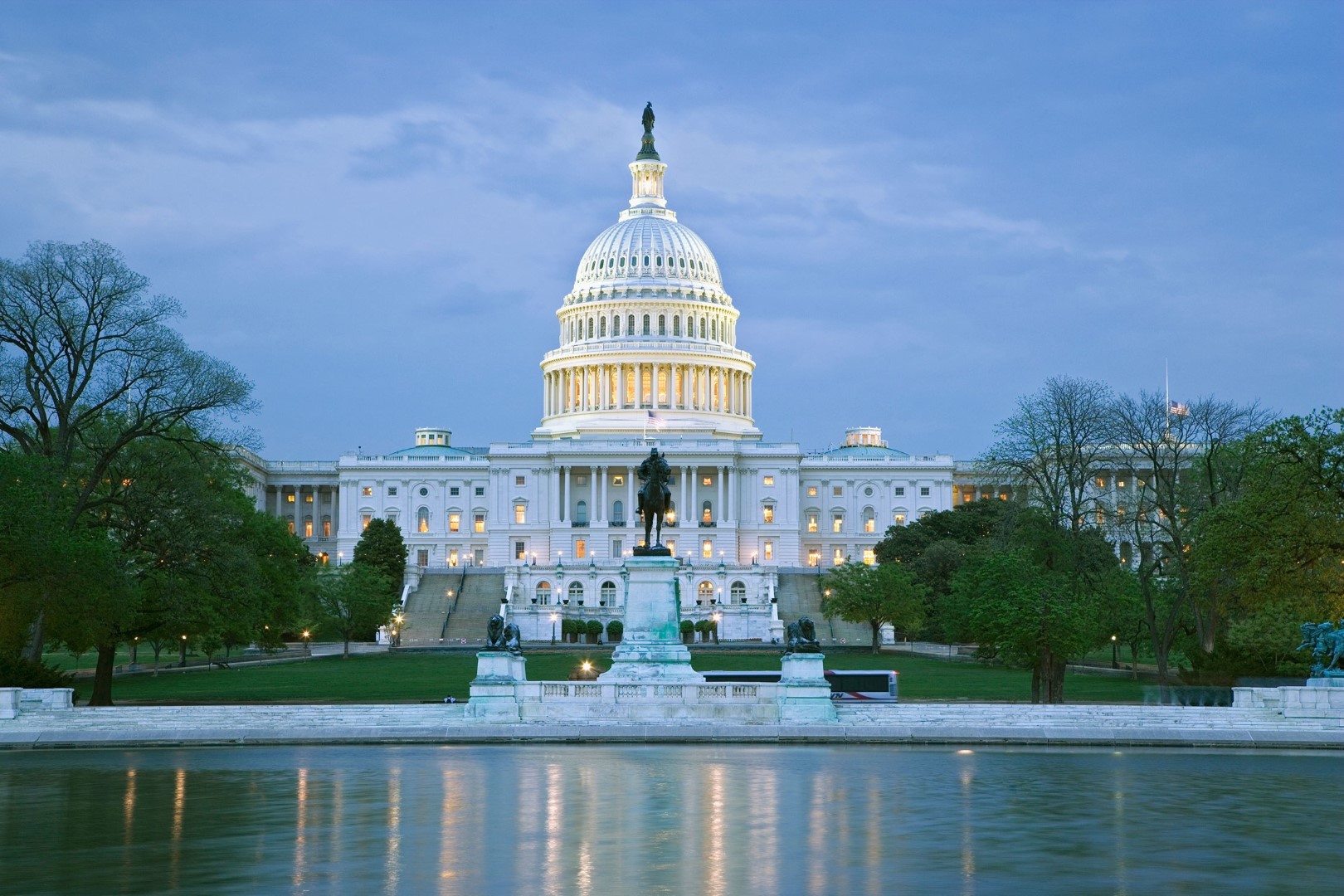 As new Congress looms, impeachment temperature rises
The 115th Congress has only a few days remaining. President Donald Trump was meeting with Senate Democratic Leader Chuck Schumer and House Democratic Leader Nancy Pelosi to discuss a long-term spending plan.
A final deal must be reached by next week or the exercise known as a government shutdown will commence. Trump will demand $5 billion for a border wall while the Democrats will insist that no more than $1.6 billion will be forthcoming.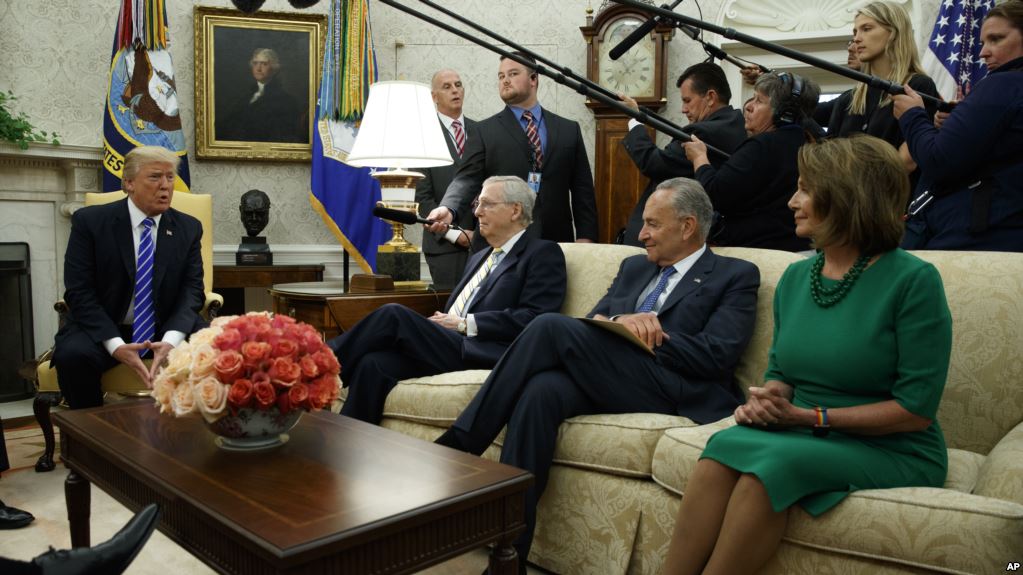 Expect the blame game to begin even before an official impasse is declared, perhaps as early as Wednesday.
Perhaps the national media has grown weary of the threats and posturing. Impeachment is on their minds, in their reports, on their shows and websites.
Last week's court filings by special counsel Robert Mueller and federal prosecutors from the Southern District of New York point to a new focus of any investigation involving Trump.
After two years of a "Trump collusion with Russia" narrative, campaign finance violations involving payments to two women who signed nondisclosure agreements are now the avenues to pursue possible impeachment against the President.
After his closed-door testimony before the House Judiciary Committee Friday, former FBI Director James Comey offered his view that Trump "obviously" obstructed justice in the matter involving former National Security Adviser Michael Flynn. Delegation members who had the opportunity to question Comey included Democrats Ted Deutch and Val Demings, as well as Republicans Matt Gaetz and John Rutherford.
Incoming House Judiciary Committee Chairman Jerrold Nadler of New York said the payments to the women, if directed by Trump, would be impeachable offenses, "if they are important enough" to justify such drastic action.
Fox News contributor Andrew McCarthy, a conservative and a former federal prosecutor in Manhattan, believes Trump will be indicted, but could not be formally charged until out of office. The court filings could be used as an impeachment roadmap for Nadler and Democrats in the House to follow.
Republican Sen. Marco Rubio offered Trump no comfort saying on ABC's This Week, "there's no way to spin this." He later added, "no one is held above the law, (but) everyone should also benefit from the presumptions the law has."
Rubio's colleague, Sen. Rand Paul of Kentucky said on NBC's Meet the Press "the country has "over-criminalized campaign finance." Trump has described the payments to Stormy Daniels and Karen McDougal as "a simple private transaction."
Once the budget/border wall negotiations become verbal warfare, talk of impeachment will subside, but not for long. When the 116th Congress is sworn in, and Democrats control the House agenda, the status of Trump's job will again take center stage.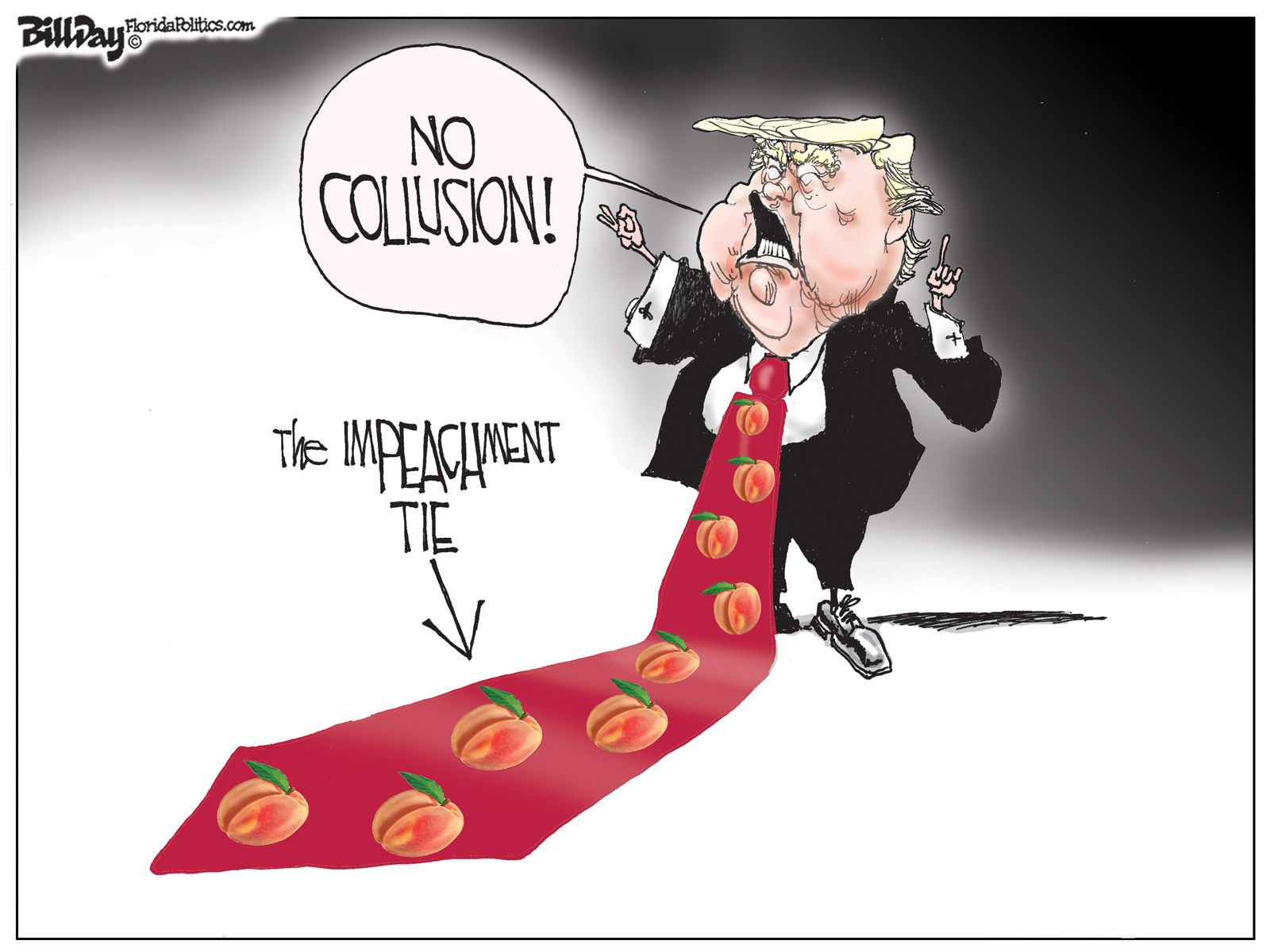 Rubio: Pardoning Manafort would be 'terrible mistake'
Mueller's court filings Friday contend former Trump campaign manager Paul Manafort lied after his plea agreement, especially on his contacts with the Trump administration. Manafort is facing a lengthy prison sentence for felonies committed before he joined the 2016 Trump campaign.
The prospect that Trump could pardon Manafort is often floated by pundits and until recently. Some Republicans, including Rubio, are not discounting the possibility.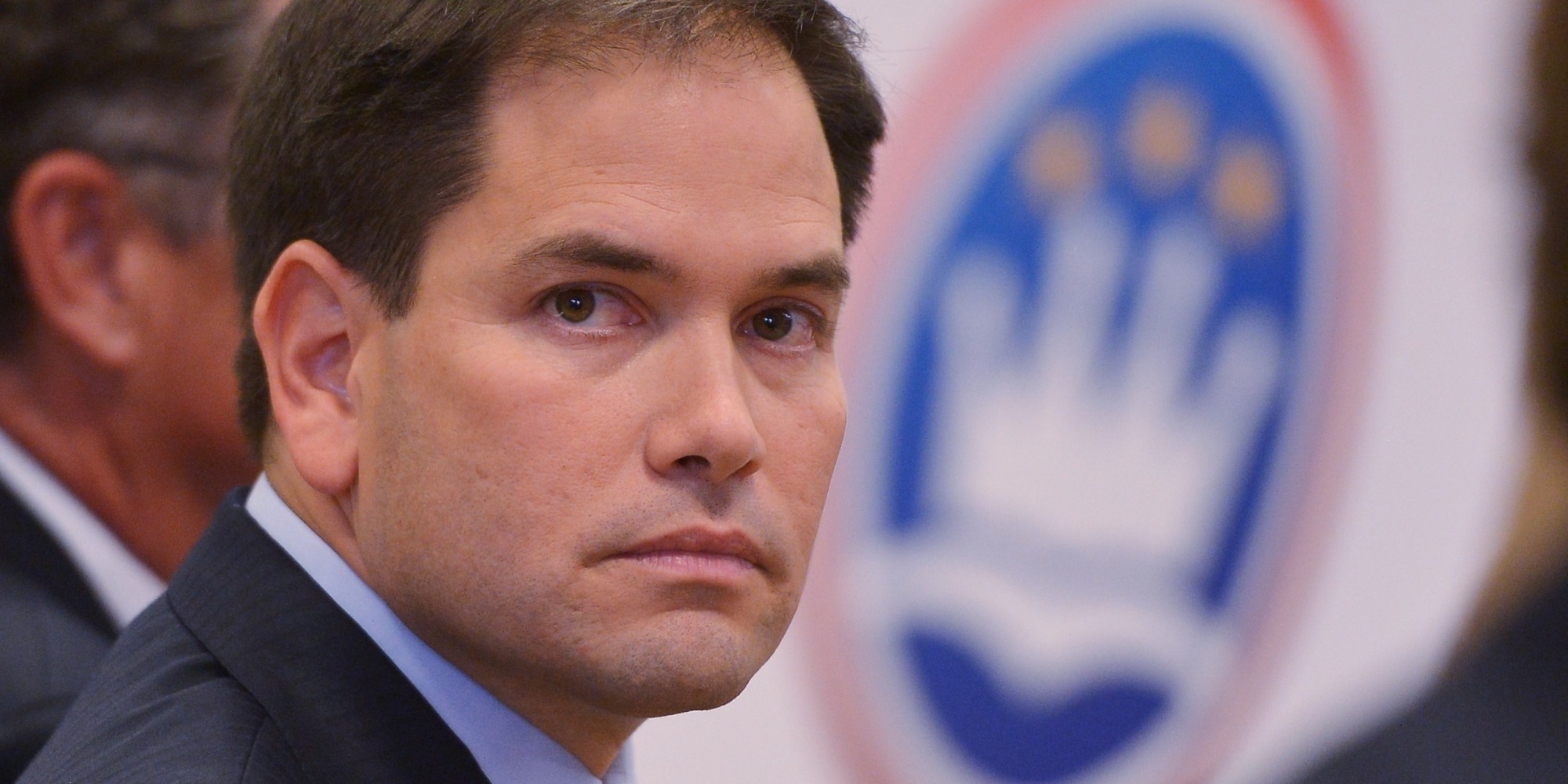 Rubio believes Trump would be making "a terrible mistake" by issuing a pardon.
"I would not be supportive of it. I would be critical of it," Rubio said on ABC's This Week. "I don't believe that any pardons should be used with relation to these particular cases. Frankly, not only does it not pass the smell test, I just — I think it undermines the reason why we have presidential pardons in the first place."
Other Republicans believe a pardon is precisely what Trump should do. Among those holding that view is Rep. Matt Gaetz.
"If I were Donald Trump, I would pardon, I would commute the sentence of (former National Security Adviser) Michael Flynn and be done with those two, because the only reason those people were prosecuted was because of politics, not because of their crimes," the Panama City Republican said on the Fox News program The Story.
Rubio also warned that if Trump were to grant clemency to Manafort, "it could trigger a debate about whether the pardon powers should be amended, given these circumstances."
Scott Senate race historic spending
Anyone paying attention knew that Senator-elect Rick Scott was spending a ton of his own money in the effort to unseat three-term Democrat Bill Nelson. In fact, the outgoing governor spent more on his campaign than any other U.S. Senate candidate in history.
Scott's cash infusion also ranks as the fourth-highest among all campaigns in our country's history. Only Steve Forbes' 1996 presidential run, Trump's 2016 campaign and the 1992 presidential campaign of Ross Perot rank higher.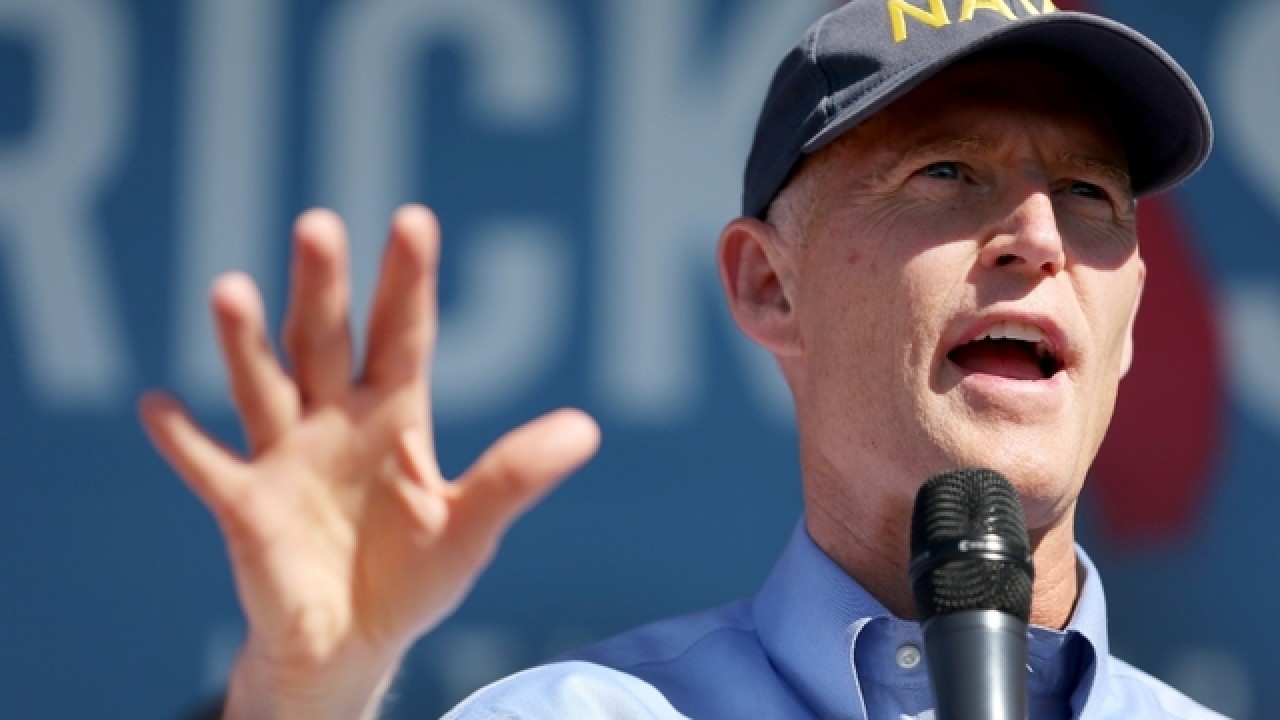 Scott spent $63.6 million on his successful 2018 campaign, just behind Perot's investment of $65.4 million. While Perot did not win, he played a significant role in preventing President George H.W. Bush from earning a third term, taking 19 percent of the vote.
Forbes kicked in $76 million in his unsuccessful effort to deny Sen. Bob Dole the 1996 GOP nomination, while Trump spent $66.1 million toward his shocking upset of Hillary Clinton. Finishing behind Scott in the Senate rankings was former Democratic New Jersey Sen. Jon Corzine, who spent $60.2 million on his way to winning a seat in 2000.
The most expensive Senate race ever came this year when Texas Democratic Rep. Beto O'Rourke able to raise $80 million of other people's money in a close, but unsuccessful campaign to defeat Republican Sen. Ted Cruz.
Black Caucus balks at term limit proposal
Republicans have long argued among each other about the wisdom of imposing term limits on their committee chairs. Now that they are about to become the majority party in the House of Representatives, Democrats are considering placing time limits on their incoming chairs, and the leadership of the Congressional Black Caucus (CBC) is totally against the idea.
Proponents of term limits say it gives younger members the hope of moving up while on the other side, members often retire from Congress entirely upon reaching their limit, a critical factor in the big losses suffered by the GOP last month.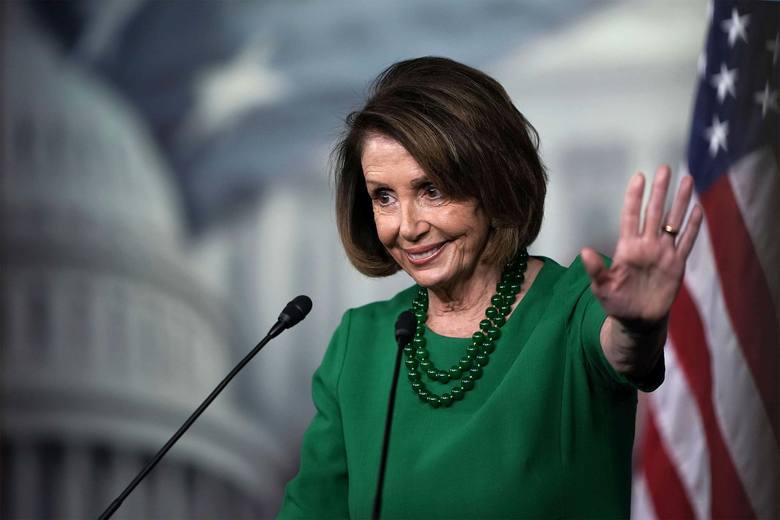 House Democratic Leader Nancy Pelosi said she is "open" to the concept of term limits, but the CBC has blasted the notion. The head of the CBC announced it is not fair to caucus members who have paid their dues to the party.
"I think it's a bad idea, I think it's awful timing, and I think it's a hell of a reward for all these chairmen who went out there traveling the country and busting their behinds to get Democrats elected," Louisiana Democrat Cedric Richmond told The Hill. "Why (is it) every time something's established and we start doing well in the system, they want to change the rules?"
Five African-American members are slated to become chairs of committees, and Richmond feels term limits would be a slap at caucus members and a change would have "long-term implications."
"If people wanted to talk about this, we should have talked about this before the leadership elections, so that people would have to defend it during the leadership elections," Richmond added.
Florida caucus members Rep. Alcee Hastings of Miramar, Frederica Wilson of Miami Gardens and Al Lawson of Tallahassee have yet to weigh in publicly on the proposal. Neither of the three are scheduled to lead committees in the next Congress.
Fried taps Nelson for honorary inaugural role
Commissioner of Agriculture Secretary-elect Nikki Fried has named outgoing Sen. Nelson as an honorary co-chair of her inauguration leadership committee. Also named were both minority leaders in the Florida Legislature as well as Florida Democratic Party Chair Terrie Rizzo.
Nelson's role is undefined but symbolic. For years he has served as Florida's only statewide-elected Democrat, but passes that torch to Fried, who barely edged Republican Matt Caldwell for the post.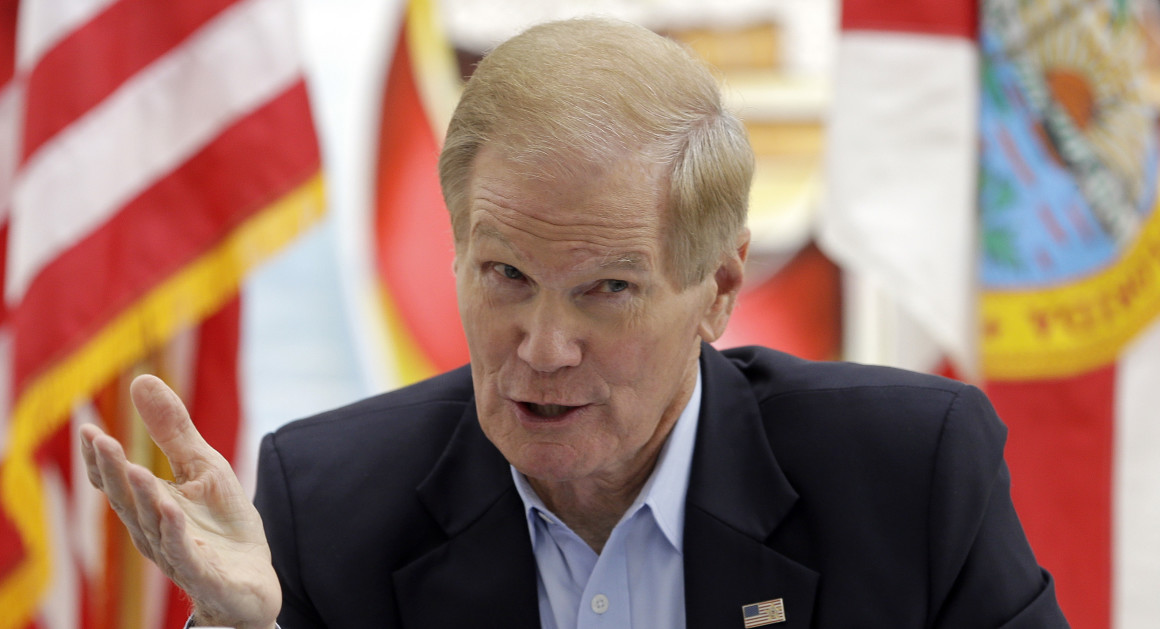 Nelson served in the U.S. Senate for 18 years before his narrow loss to Scott last month.
Fried has also appointed Miami billionaire Miguel "Mike" Fernandez to a role on the inaugural team. Fernandez is a former Republican donor who broke with the party over Trump's stands on guns and immigration.
Dunn praises Air Force in rebuilding Tyndall 
Hurricane Michael left a trail of damage throughout the Panhandle, including Tyndall Air Force Base. A recent decision by the Air Force brought some good news for the long-term future of the base and the region.
The Air Force is proposing that supplemental funds be used to bring three squadrons of F-35 fighters to Tyndall by 2023. The action was welcome news to those representing the area.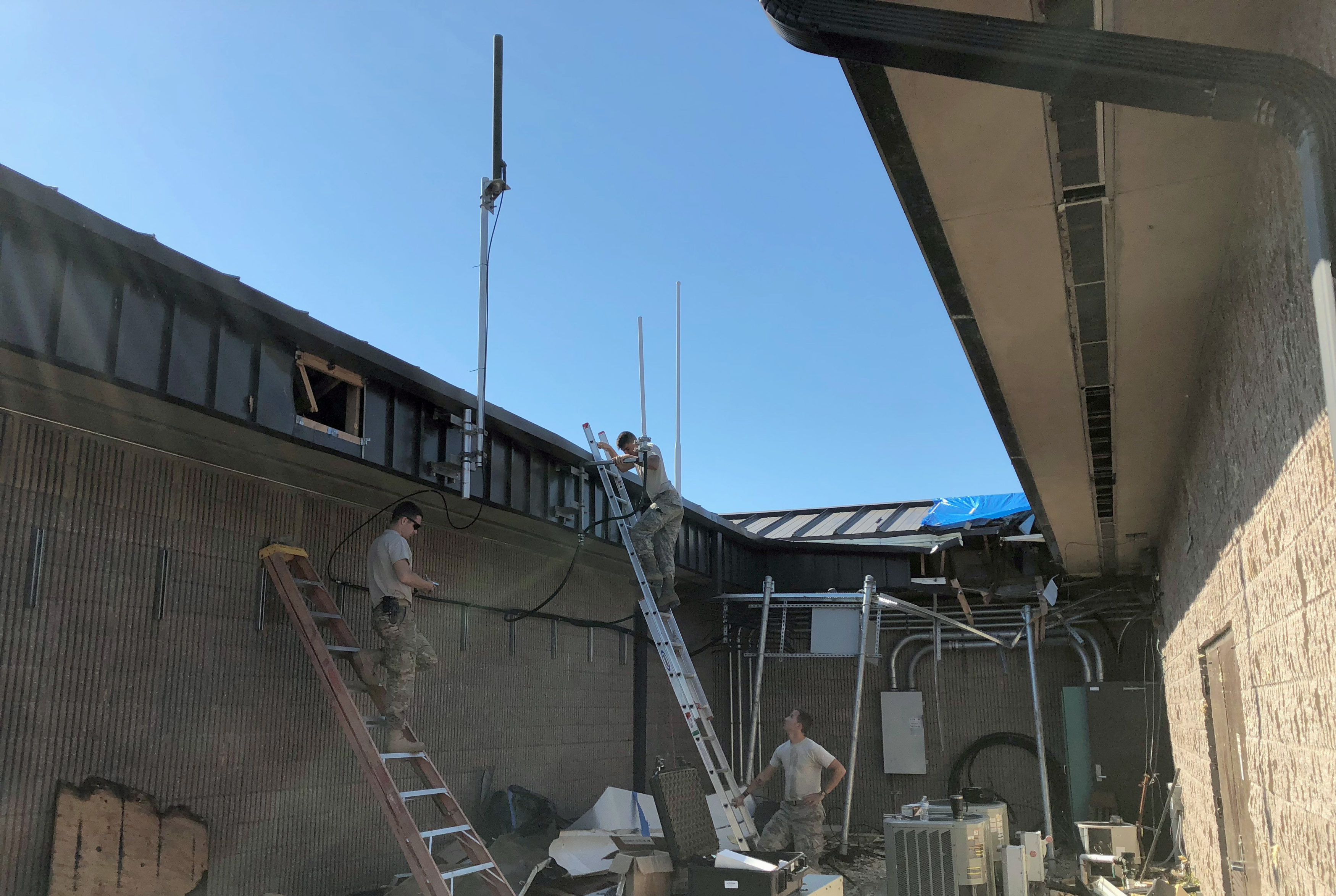 "These squadrons of F-35s are the future of the Air Force and will strengthen our national security, while reinforcing the role of our airmen at Tyndall Air Force Base," said Republican Rep. Neal Dunn of Panama City. "It's clear the Air Force recognizes the importance of investing in Tyndall as a part of our defense strategy and we are working to get the base back to mission-ready capability as soon as possible."
The base has employed about 11,000 military and civilian personnel. A Pentagon study in 2017 put a $3.4 billion value on the facilities and projected the base's annual economic impact — combining payroll, expenditures and jobs created — is $596 million.
This announcement is great news not only for national security, but also for the people of Florida," said Rubio in a statement. "I thank Secretary (Heather) Wilson for her efforts, and I will continue working with my colleagues to get a disaster supplemental before the end of the year so that Tyndall and the communities in the Panhandle are fully restored in the aftermath of Hurricane Michael.
Murphy to lead group on millennials' issues
Rep. Stephanie Murphy has been elected chair of Future Forum, a caucus of young congressional Democrats looking to pursue positions of interest to millennials. The group looks to focus on listening to millennials while tackling some of the issues confronting the 18-35 age group including student debt, college affordability, homeownership, job opportunities and climate change.
Murphy was unanimously elected to lead the group of 50 only days following her election to the top leadership position in the "Blue Dogs," which is a caucus of moderate Democrats. She becomes the second chair of the Future Forum, succeeding Rep. Eric Swalwell of California, who founded the group in 2015.
"As we saw in Florida after the Parkland shooting, young Americans are demanding their voices be heard now more than ever — and Congress should listen," Murphy stated in a news release.
"With millennials making up the largest generation in the American workforce and post-millennials becoming more engaged in our democracy, Future Forum will have an important role in this new Democratic majority to steer our country in the right direction."
Rep. Darren Soto of Kissimmee is also a member of the Future Forum.
Ross laments political climate
Part of the reason Democrats were able to gain 39 seats in last month's midterm elections was the retirement of dozens of Republicans, opening up open seats. Rep. Dennis Ross of Lakeland was one of those retirements, though Republican Ross Spano was able to keep the seat for the GOP (see below).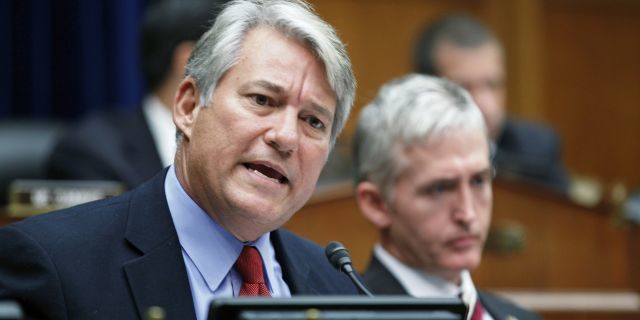 Though not admitted among many of the retirees, the toxic atmosphere was a big reason retirees made the decision to do other things with the rest of their lives. In a recent interview, Ross pointed to the climate on Capitol Hill.
"It's always been contentious, and that's OK. That's a byproduct of the process," Ross told the Lakeland Ledger. "But it's become more polarized, which is not healthy. And I think if we were to focus on some of our common ground we would accomplish more."
Ross lamented the fact that professional relationships between colleagues were more prevalent not that long ago, but now interparty friendships are few and far between. He identified Democrats Kathy Castor of Tampa and Soto as colleagues of the opposite party with whom he has had the best relationship.
Ross did not exclusively blame Democrats for the inability to get things done. He repeated the criticism of several conservatives who criticized GOP leadership in Congress.
"The way I look at it is we came in, and we gave the speaker (John Boehner) the majority and a message," Ross said. "I feel that the speaker took the majority and never listened to the message, and the message was that we had to get things done that we campaigned on."
How did that work out?
"We never took steps to address the debt and deficit, and I think that has been one of our unfortunate issues that led to us losing the majority (in 2018), he added."
Like most of the others, Ross was packing up his Washington apartment last week, preparing to return to Central Florida for good.
Despite admissions, Spano likely to be seated
With swearing-in less than a month away, Spano is facing mounting problems. First, he is dealing with his admission that he may have violated campaign finance laws by using personal loans from friends for campaign cash.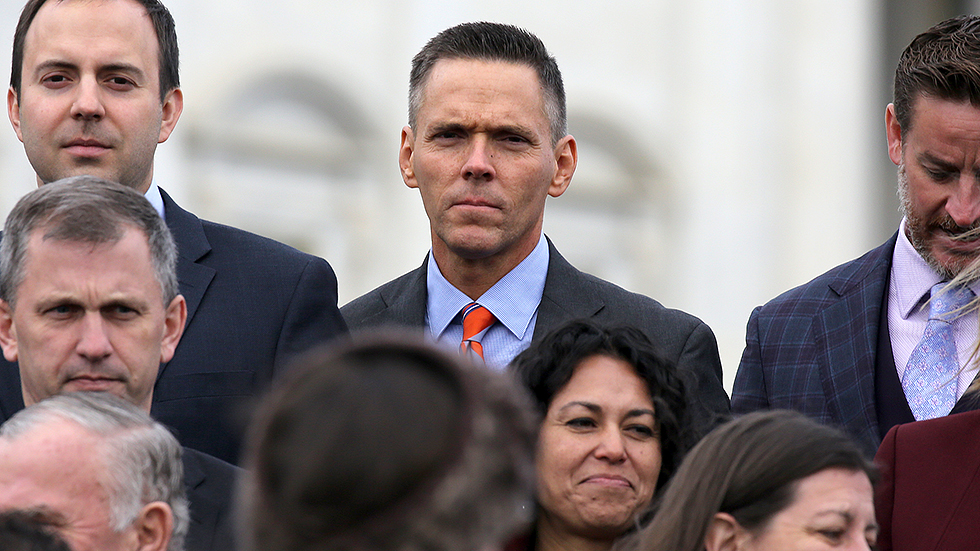 He is also reportedly struggling to hire staff as a principal adviser who provided one of the loans, Cary Carreno, is involved in personnel matters.
One unnamed applicant described to POLITICO that Carreno's involvement was "really weird." The applicant said that one of Spano's campaign staffers was helping coordinate interviews between Carreno and potential employees.
Spano, who is an attorney and state legislator and has had financial issues before, admitted in a letter to the Federal Election Commission that he might have committed a campaign finance "violation" by failing to report $180,000 he accepted from Carreno and Karen Hunt.
Kristen Carlson, Spano's Democratic opponent in last month's election, has called on the FBI to investigate the loans, claiming he willfully and knowing broke campaign finance law. During the primary campaign, Rep. Neil Combee accused Spano of "buying votes."
"(Spano) is an impostor, a fake, phony as a plastic banana," Combee said. "Ross knew exactly what he was doing this time. He was broke, and he was desperate, and he did what desperate people do: He broke the law."
Unlike a North Carolina election where election fraud is charged, a 1969 Supreme Court ruling prohibits congressional leaders from refusing to seat a duly-elected member. Spano will likely be seated when the 116th Congress is sworn in on Jan. 3.
Hastings blasts U. N. for failing to condemn Hamas
Late last week, the United Nations General Assembly (UNGA) voted on a US-backed resolution condemning the most recent Hamas rocket attacks on Israel. The vote was 87-57 in favor, but an earlier vote determined a two-thirds majority of those present was needed, thereby defeating it.
This did not sit well with Trump, outgoing U.N. Ambassador Nikki Haley, and several members of Congress. Democratic Rep. Alcee Hastings was among those expressing their displeasure.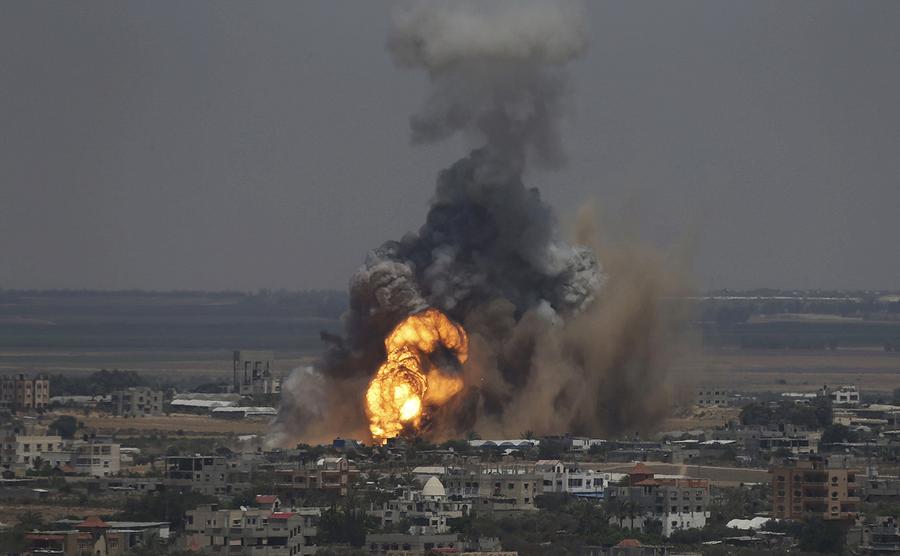 "The UNGA's rejection of the US-sponsored resolution condemning Hamas for proliferating terror and firing rockets into Israel is an abject failure of the international community," Hastings said in a statement. "As stated by Israel's Ambassador to the United Nations (U.N.) Danny Dannon, 'silence in the face of evil reveals your true colors.' I could not agree more."
For those supporting Israel, there was a bright side. The resolution marked the first time a majority of the General Assembly voted to condemn Hamas, prompting Israeli Prime Minister Benjamin Netanyahu to call the vote "a very important achievement for the U.S. and Israel."
Democratic Rep. Ted Deutch expressed appreciation to "those countries that helped bring (resolution) to a vote & stood with the U.S. in condemning terrorism."
While making it clear the U.S. stands with Israel, Hastings added: "The 87 nations that voted to support the resolution should be commended for standing up to terror."
Rooney committed to carbon tax
Despite significant opposition from Republicans and conservatives, the two GOP co-sponsors of a recent carbon tax bill are standing by their support. One of those Republicans is Rep. Francis Rooney of Naples.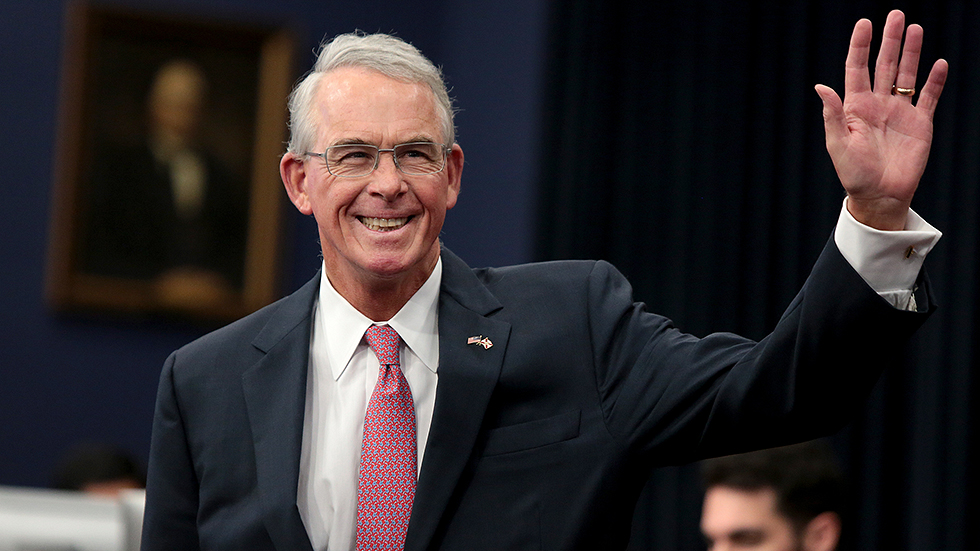 Not long after Rooney joined with Democrats Deutch of Boca Raton and Charlie Crist of St. Petersburg, he came under blistering criticism from Grover Norquist of Washington think tank Americans for Tax Reform (ATF). Norquist claims the bill will raise the prices of not only energy but everything that depends upon energy.
The Energy Innovation and Carbon Dividend Act would charge polluters $15 per metric ton of greenhouse gas emissions with that fee increasing by $10 each year. Money generated from the tax would be given back to taxpayers in the form of a dividend, which would help offset higher energy costs, proponents say.
Despite the criticism, Rooney is remaining as a co-sponsor.
"To let the free market price out coal we should consider value pricing carbon," Rooney said in a statement announcing his support. "A revenue-neutral carbon fee is an efficient, market-driven incentive to move toward natural gas and away from coal, and to support emerging alternate sources of energy."
Norquist said the support by the two Republicans, Rep. Brian Fitzpatrick of Pennsylvania is the other, is nothing more than window dressing.
"The Democrats want to get a Republican's fingerprints on it to say that this is bipartisan," Norquist said. "This thing is poison politically, and no credible conservative free-market group supports a carbon tax. But they'll keep inventing new ones, and they'll try to sucker some new politicians with it."
There is no current bipartisan bill in the Senate.
Does Kelly still owe apology to Wilson?
Will outgoing White House Chief of Staff John Kelly issue an apology to U.S. Rep. Frederica Wilson before he heads for the door? House Democrats say yes.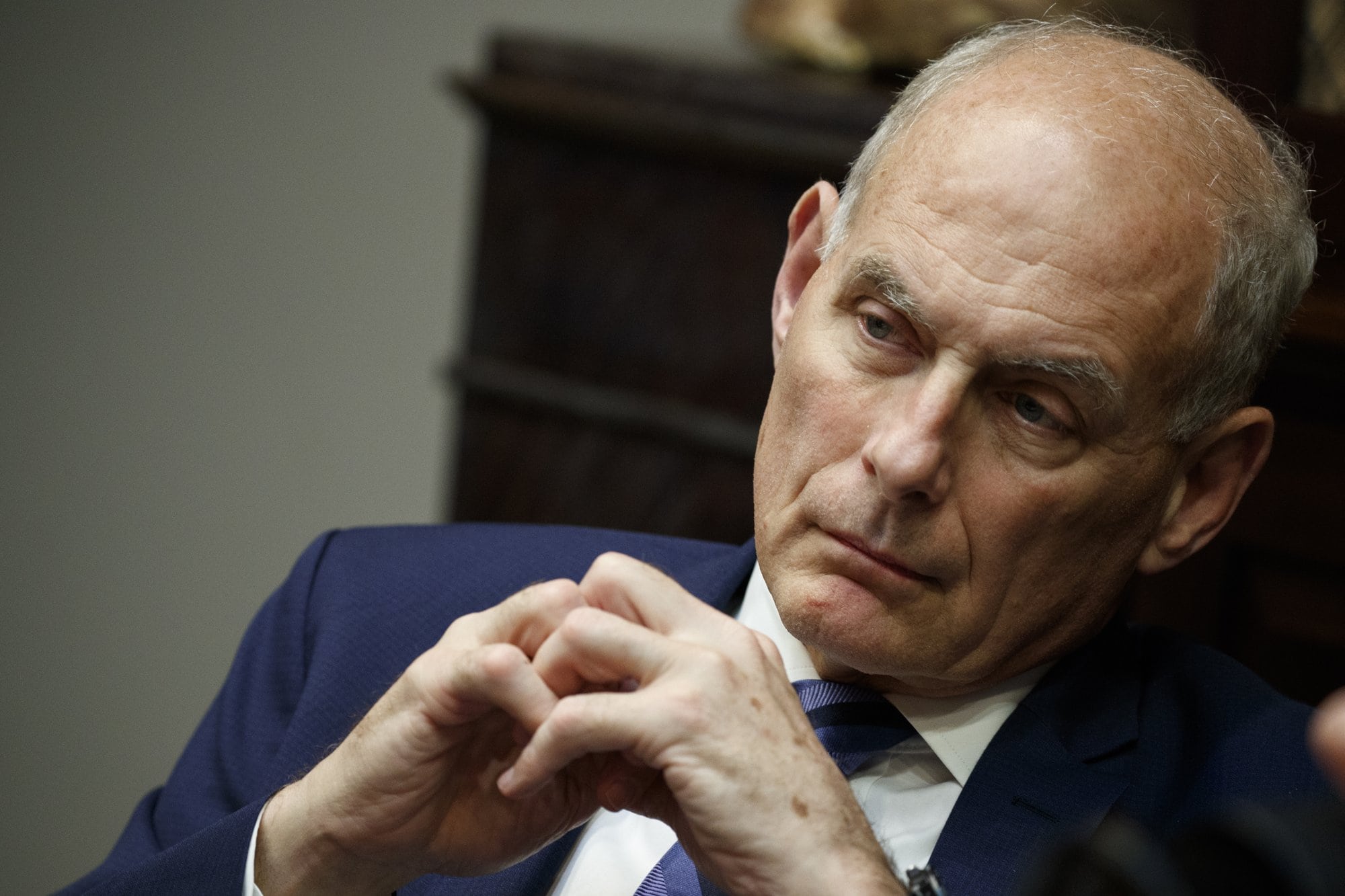 "Before General Kelly steps down, I hope he will offer a long overdue apology to Congresswoman Frederica Wilson for lying about her in the press," said U.S. Rep. Barbara Lee, a California Democrat.
"He absolutely owes her an apology, and his refusal to do so isn't a sign of strength — it's cowardice," added U.S. Rep.-elect Alexandria Ocasio-Cortez.
The anger dates back to a dispute between the Wilson and Trump over a conversation with a widow whose husband died in an ambush in Niger. The Miami Democrat said the president upset the widow with the statement, "He knew what he signed up for."
Kelly then called Wilson an "empty barrel" and claimed at a 2015 dedication for an FBI building that the congresswoman spent her time onstage boasting about securing $20 million for the project.
But video of the ceremony taken by the Sun-Sentinel showed Wilson said no such thing. Last year, Wilson said Kelly "owes the nation an apology because when he lied about me, he lied to the American public." Nevertheless, Kelly has stood by his account.
Mucarsel-Powell names Chief of Staff
On Monday, Rep.-elect Debbie Mucarsel-Powell announced the appointment of Laura Rodriguez to the Chief of Staff position ahead of the 116th Congress. Rodriguez formerly served as a Senior Adviser to outgoing Sen. Nelson.
"I am very much looking forward to working with Laura and am excited about the work we will do together," Mucarsel-Powell said. "As someone who was raised in the district, Laura is very familiar with the needs of the communities I will represent. Her experience working on Capitol Hill and her work ethic will serve our district very well."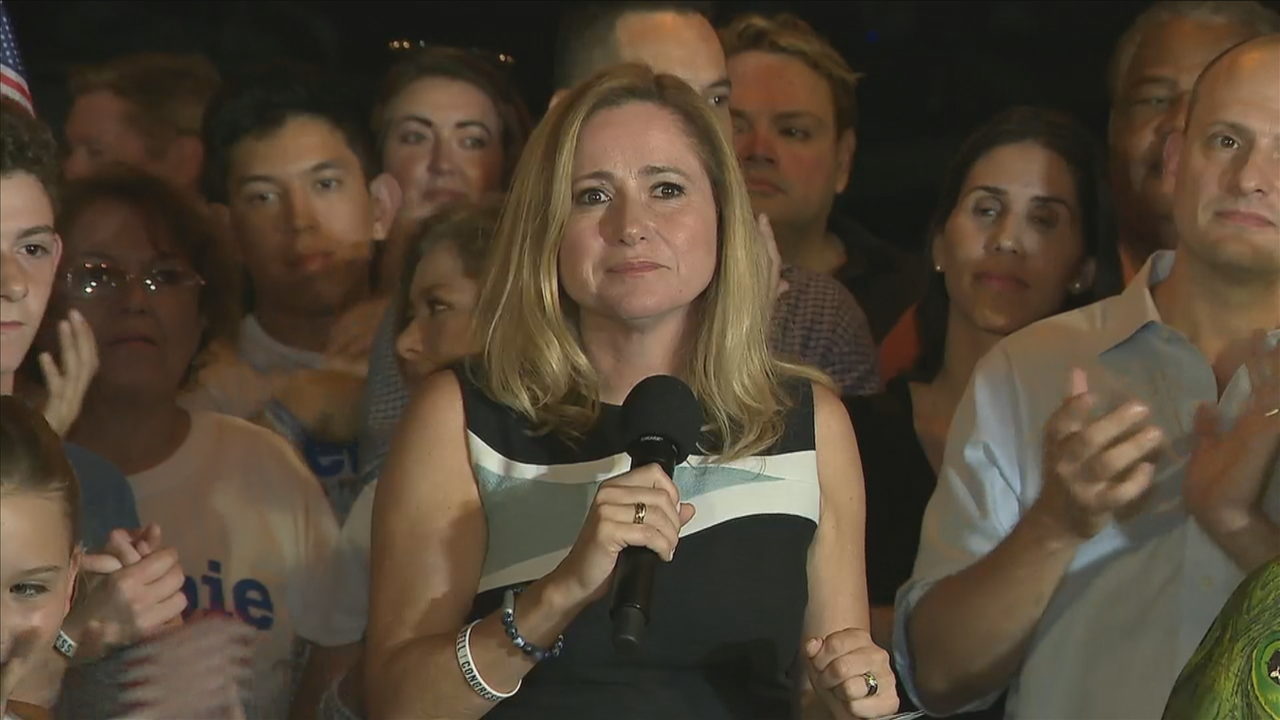 Mucarsel-Powell is set to serve her freshman term representing Florida's 26th Congressional District after she narrowly defeated Republican U.S. Rep. Carlos Curbelo in November.
"As a woman, mother, and the daughter of Colombian immigrants, Congresswoman-elect Mucarsel-Powell is an inspiration for me personally," Rodriguez added. "Her legislative agenda to help all residents of her District access affordable health care, fight for common sense gun reform, address the unique challenges South Florida faces with climate change and sea-level rise and protect our environment are exactly what her District and our country need. I am very excited to help push that agenda forward every day of the 116th Congress."
Rodriguez began her political career in South Florida back in 2004, working for the Miami City Commission. She also served Chief of Staff for the Congressional Hispanic Caucus Institute. Rodriguez has experience dealing with the U.S. House as well, working with representatives during her nearly five years at the State Department Legislative Affairs Bureau under President Barack Obama.
Rodriguez earned a bachelor's degree in Mass Communications from Florida International University and a master's degree in Foreign Affairs from American University.
Mucarsel-Powell will be sworn in on Jan. 3.
Freshman Shalala no 'rookie'
Rep.-elect Donna Shalala will become the second-oldest first-year member of Congress in U.S. history. The Miami Democrat greeted her constituents and fellow lawmakers with the slogan, "I may be a freshman, but I'm not a rookie."
Shalala served as former President Bill Clinton's Health and Human Services Secretary, briefly served as the head of the Clinton Foundation, and led the University of Miami. She is excited to join the House as a low-ranking member.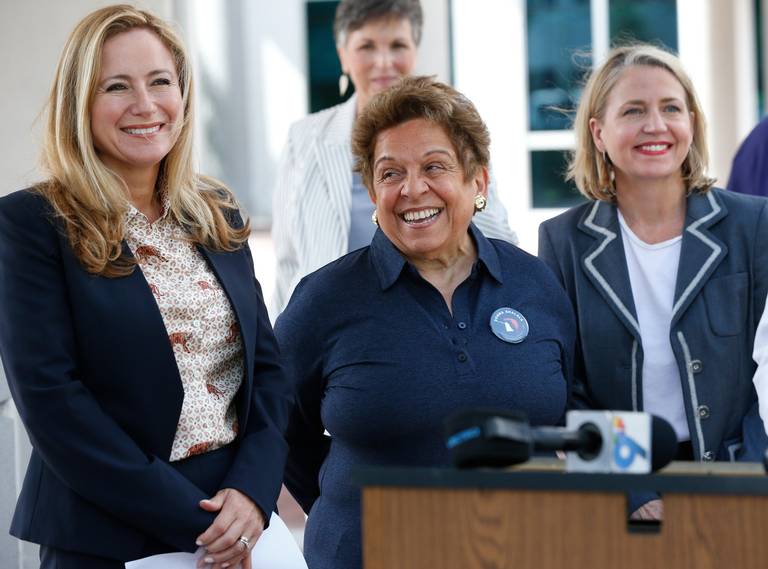 "I'm the only one walking around saying this is going to be fun. Everyone else looks tense," Shalala said.
Shalala understands she will not have much power to wield. She has yet to receive any committee assignments and will not have a leadership role on whatever committee she is assigned, but will have valuable input on a policy area in which she has expertise.
Pelosi has assured Shalala she will be part of any high-level policy discussions related to health care. Shalala is looking to sit on the Energy and Commerce Committee or any other committee that is likely to address health care.
"Certainly, in the first year I'm trying to stay focused," Shalala said. "The people in this district have a handful of things that they'd like us to do. I listened to the people's priorities, and they made it very clear that they're deeply concerned about health care and obviously about immigration, the environment and sensible gun control."
On this day in the headlines
Dec. 11, 1985 — Congressional negotiators have passed a measure designed to provide a balanced budget by 1991 and President Ronald Reagan has promised to sign it. Concern quickly emerged that retired federal employees and military would see a reduction in benefits in the form of freezes on cost of living adjustments.
Republican Rep. Connie Mack of Cape Coral said "it is part of the unfortunate choices we have to start making," while GOP Rep. C.W. "Bill" Young of St. Petersburg called it a "pragmatic political decision." Democratic Rep. Buddy MacKay of Ocala said: "what's going to happen is going to be like a dose of reality."
Dec. 11, 2009 — President Obama accepted the Nobel Peace Prize in Oslo, Norway with a speech that contained gratitude at being selected as well as recognizing the U.S. reserves the right to use its military.
"I face the world as it is and cannot stand idle in the face of threats to the American people,' Obama told the assembled audience in Oslo's soaring City Hall. "To say that force is sometimes necessary is not a call to cynicism; it is a recognition of history."