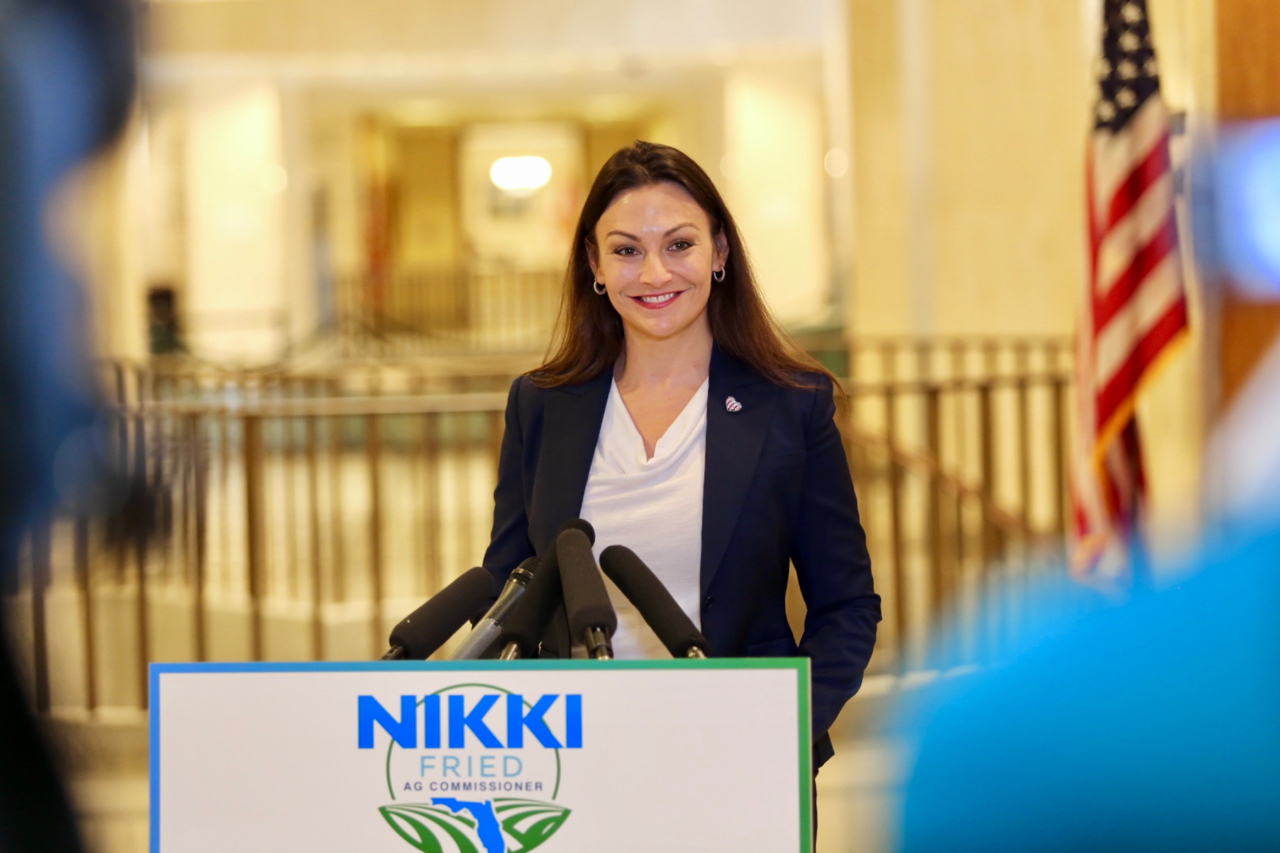 Expectations toward Florida's most-iconic crop are shifting from sour to sweet more than a year after Hurricane Irma inflicted catastrophic damage on Florida's citrus industry.
Growers in the state are expected to produce 77 million boxes of oranges during the 2018-2019 growing season, according to citrus forecasts released Tuesday by the U.S. Department of Agriculture.
That means growers are on track to produce more crops than they did in 2017 before Irma. That's welcome news to the incoming Agriculture Commissioner.
"The Citrus Production Forecast is encouraging, and I plan on being a strong advocate for our citrus growers to help them succeed," Agriculture Commissioner-elect Nikki Fried said in a prepared statement.
Fried said she met with farmers during her time on the campaign trail and intends to take action to strengthen the citrus industry in office. She launched her bid in June as orange growers were approaching the end of one of the worst seasons in decades.
Term-limited Agriculture Commissioner Adam Putnam said in October 2017 that the storm's path could not have been "more lethal" to the state's agriculture industry.
He was right, especially about Florida citrus. At the end of the growing season this year in July, Florida recorded just 44.95 million boxes of oranges. That number was 68.85 million at the close of the 2016-2017 season.
Accompanying Fried's optimism is the Florida Department of Citrus, an executive agency that regulates and promotes the state's citrus industry.
"We are very pleased with a stable forecast at this time of year," said Shannon Shepp, executive director of the agency.
Other crops that fall under the umbrella of citrus include grapefruits, tangerines and tangelos. Production forecasts for these fruits are likewise more generous than they were last year, but not quite as strong as the 2016-2017 production totals.
Growers have worried Irma's impact could extend beyond the 2017-2018 season, because of things like wind damage inflicted on branches during the storm leading to less bountiful production even years later.
But state lawmakers approved a $340 million federal relief fund to cover damages caused by Irma, including the buying and replanting of trees, grove rehabilitation, and repairs to irrigation systems.
As well, growers had the opportunity earlier this year to apply for aid from a $2.36 billion farm disaster funding package authorized by Congress and signed by President Donald Trump in February.