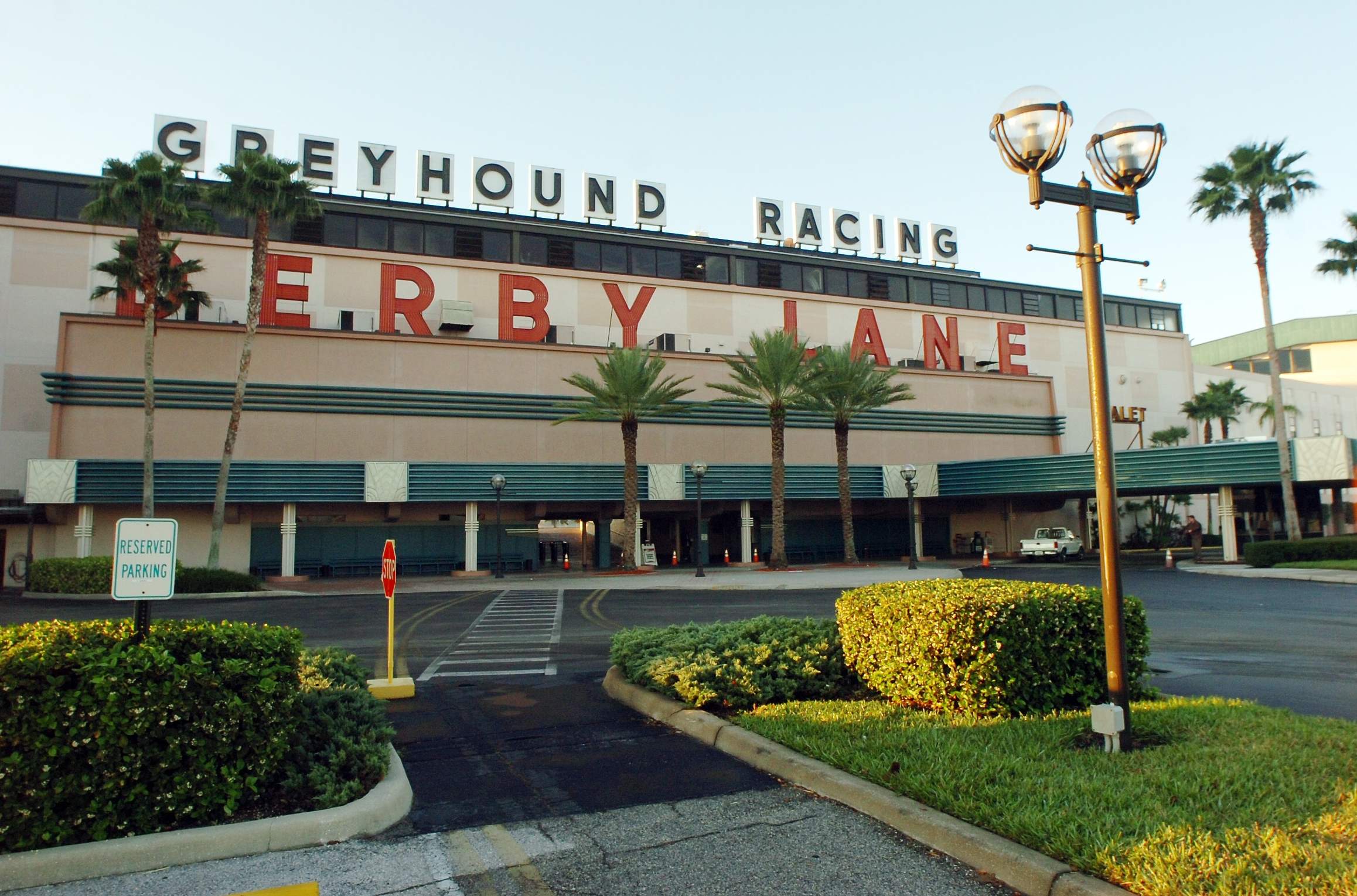 If the Tampa Bay Rays can't make Ybor City work as the spot for a new stadium, there is an alternative that makes a lot of sense.
Derby Lane could be the answer.
The dog racing industry in Florida will be dead in about two years, thanks to Amendment 13, approved by 69 percent of voters last month. Derby Lane sits on a large tract of land just off the Gandy Bridge in St. Petersburg.
St. Petersburg officials have let it be known it will be much easier to pay for a stadium on their side of Tampa Bay, and building at Derby Lane makes travel to Rays game a bit easier for Hillsborough County residents.
Now, let's be honest.
Derby Lane is not ideal. If it was, the Rays would have chosen it as a preferred site instead of Ybor. But it sits much closer to the center of the market than the current Tropicana Field site, and location has been the Rays' ongoing problem from the start.
That's why they chose Ybor City. It's in the center of the region and backs up to all the downtown office buildings; the better to sell corporate season tickets. And even though popular opinion is that the Ybor deal is dead following the developments Tuesday, I'm still not prepared to go quite that far — although it's obvious they're bringing in the cardio paddles and shouting "CLEAR!
Put it this way: Deals have been dead before but have sprung back to life.
There was an interesting subliminal message about financing in the letter Tuesday from MLB Commissioner Rob Manfred regarding the Ybor proposal. Manfred declared the Rays need a firm commitment of "at least $475 million" in public money, and that's the thing to watch going forward.
Local officials have been adamant that the Rays pay half the $892 million Ybor stadium, and the figure Manfred used seems to show that's a deal-breaker for MLB.

But like I said, things have been dead before.
If the Ybor deal stays dead, then Derby Lane could be a real option, even if it would be a shotgun marriage of sorts.
While it doesn't fit the Rays desire for an urban ballpark setting like Baltimore's Camden Yards, it does cut travel times significantly for fans in South Tampa, Brandon, and the exploding population in southern Hillsborough County.
With major road improvements taking place along Gandy Boulevard in Tampa, travel to a Derby Lane stadium could be even smoother by the time a ballpark is ready five years from now.
The location wouldn't do much for fans in northern Pinellas and Hillsborough, but if Ybor is a no-go, this might be the best alternative.
In my opinion, building anywhere near the current site of Tropicana Field would be folly of the highest rank, and I don't believe the Rays would approve such an idea anyway.
Remember, the Rays also kicked the tires on potential locations in the West Shore area of Tampa, but they run into the same financing problems there that they had in Ybor.
There also was talk about sites near the Florida State Fairgrounds, but that runs into the same issue that exists with Tropicana Field — a ballpark at a far end of the market.
Nope. That doesn't work.
If Ybor can't be salvaged and the Rays want to stay in Tampa Bay (and they say they do), Derby Lane just might be their best bet.