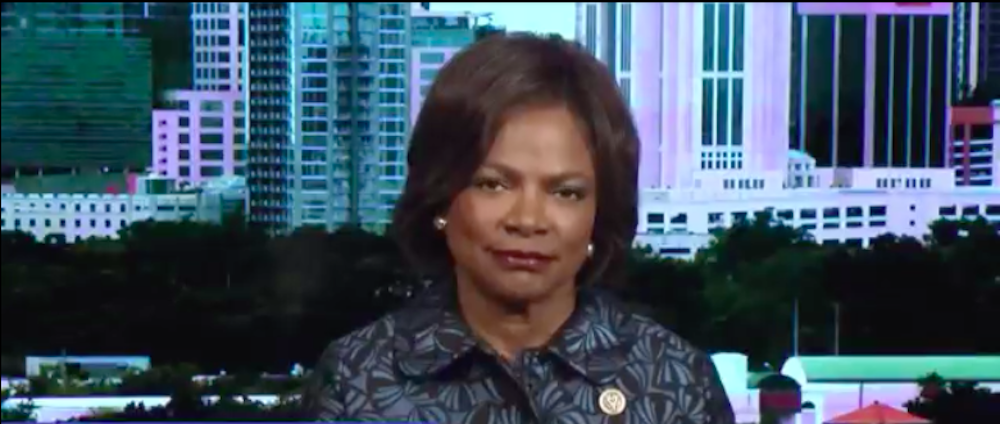 U.S. Rep. Val Demings today told MSNBC that President Donald Trump could face impeachment proceedings once Democrats take over the U.S. House.
During an interview with host Alex Witt, the Orlando Democrat said Representatives will take whatever action is warranted once Special Counsel Robert Mueller provides information to Congress.
"We are going to do our job," Demings said. "If the Mueller investigation leads to impeachment, we're going to do our job up to and including impeachment."
Demings serves on the House Judiciary Committee, where New York Democrat Jerry Nadler will take over as chairman when Congress reconvenes.
Nadler last week told CNN it would be an impeachable offense if Trump gave money to his attorney Michael Cohen to hush women alleging affairs, which Cohen alleged happened in an interview with ABC News earlier this week.
A federal judge this week sentenced Cohen to three years in prison for fraud and other charges.
While Trump attorneys cast doubt on Cohen's credibility, Demings, a former Orlando police chief and detective, said cases often rely on unsavory characters for evidence.
"When we're building criminal cases, a lot of the people who help us do that are not considered reliable witnesses," Demings said. "But there's always corroborating evidence."
She said Trump should be concerned with the supporting tapes and witnesses that might back up Cohen's account.
That includes National Enquirer executive David Pecker cutting an immunity deal with prosecutors in exchange for testimony the Florida-based media outlet paid former Playboy model Karen McDougal for her story about an affair with Trump, then buried the story.
Recording of potentially incriminating conversations could also serve as prima facie evidence of wrongdoing on the part of the president, Demings said.
Demings stressed impeachment proceedings would not be something House Democrats or the Judiciary committee will take lightly.
"Impeachment is a very serious process. It should be reserved for very serious situations," Demings said. "As we have all witnessed in the past in American history, it is tough on the American people. It's tough on Congress. It's painful."
But the job of Congress must be to provide oversight on the administration, and that means considering all appropriate enforcement.
"Since the special counsel's investigation began, things have not gotten better for the president," Demings said. "They have gotten worse. Many people involved in his campaign or in his administration have either been indicted or have been sentenced, as we have seen this week."
Notably, Cohen's sentencing related to charges brought forward from federal prosecutors in New York, not from Mueller's investigation. But Mueller holds significant discretion in his operation, which is focused on Russian election meddling.
Demings predicted more incriminating evidence will be made public in the future.
Demings later reiterated on Twitter that the option of calling on Trump's removal could become a real possibility.
"When we take over the House, we're going to provide real oversight and hold the president accountable," Demings wrote.
"We're going to consider all options, up to and including impeachment. To not consider all options would be dereliction of duty."