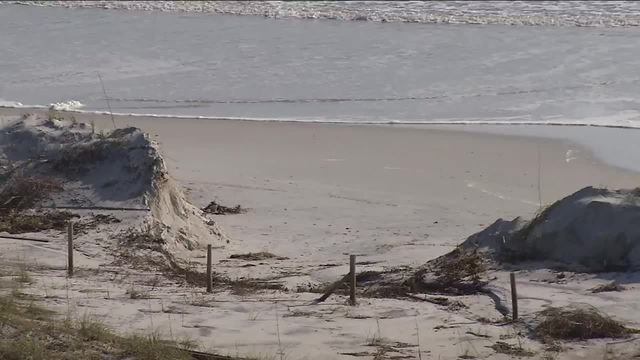 The cycle of beach erosion and renourishment is nothing new in Duval County, but emails obtained by Florida Politics indicate that beaches leaders are happy about the latest round.
Atlantic Beach Mayor Ellen Glasser emailed her peers from Jacksonville Beach, Neptune Beach, and Jacksonville itself to extol the progress of current efforts.
"I am circling back on beach renourishment that is going WELL. Midway in the process, if Mayor Curry would like to set up a short meeting and photo op with all beach mayors, we would like to thank the COJ," Glasser wrote.
It was just a year and a half ago when Jacksonville Mayor Lenny Curry had a similar photo-op with Glasser's predecessor and a Jacksonville City Councilman representing the beaches.
In the period between Hurricane Matthew (2016) and Hurricane Irma (2017), the officials were able to say confidently that "we're done" with beach restoration, after a $22 million spend ($7.5 million from the city of Jacksonville).
Much of that focus was on dunes.
As WJXT reported when the latest round of restoration began earlier this year, dunes stood up to Irma; however, beach erosion was the issue in the 2017 storm.
The federal government will pay for the beach restoration; the city of Jacksonville will pony up for the dunes and hope for FEMA reimbursement, a process that can take years, as recent experience details.