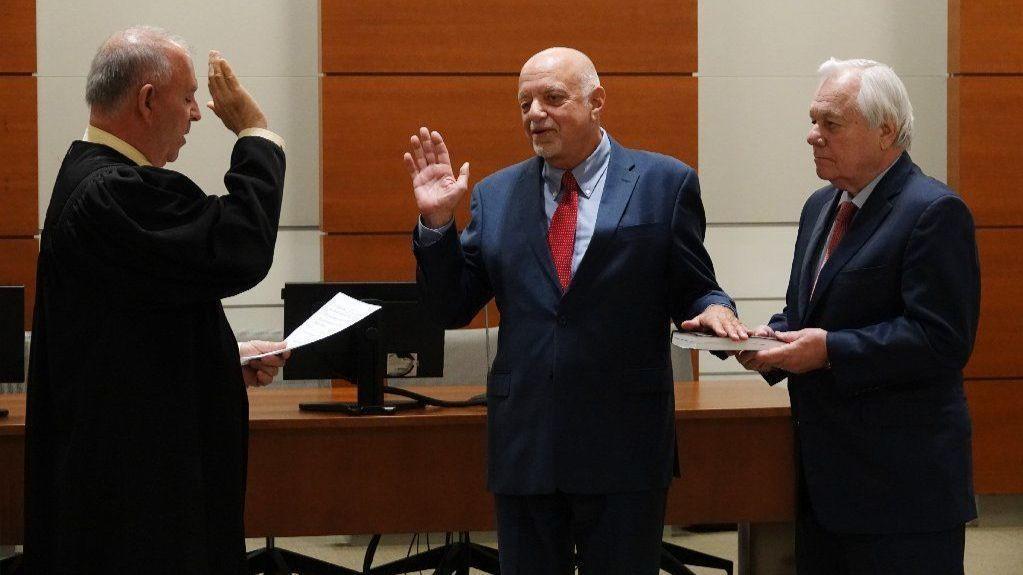 Newly-installed Broward County Supervisor of Elections Pete Antonacci acknowledged Tuesday the county still has work to do to avoid the mistakes of his suspended predecessor.
Antonacci made the comments at Tuesday's meeting of the Broward legislative delegation at the City of Sunrise Civic Center.
"I've got a lot to learn about the job, the office," Antonacci said. "What's I'm here to pledge to you is my earnest labor every day to bring about a good election result that the community can be proud of."
Antonacci was appointed to the position by Gov. Rick Scott after Scott suspended the previous Supervisor, Brenda Snipes, due to alleged "misfeasance, incompetence and neglect of duty."
Snipes sued Monday to get her position back. But Antonacci said he would move forward to rehabilitate the county's image with regard to conducting elections.
"I know all of you are probably weary of hearing from your friends in other communities and other states about Florida and about this community. I'm here to help to try to get it right."
Antonacci said he appointed Mary Hall to serve as his Deputy Supervisor of Elections. Hall is a veteran of the Broward Supervisor's office, previously working as the voter services director.
When asked by state Sen. Perry Thurston whether any other staffing changes would be made, Antonacci hinted there would be.
"Everyone is being fairly evaluated. If they can do they job and their supervisors support them. If not, some will be put on an employee improvement plan and some will not."
Antonacci added, "The kind of technical problems that we had in the tabulation of the ballots and the recount need to be fixed."
Despite the controversy surrounding his appointment, members of the Broward delegation said Antonacci deserved a chance to show he could do the job.
"So much of the talk lately about the Supervisor position has been somewhat partisan," said state Sen. Gary Farmer. "I think we all know how important the right to vote is, and I think you deserve a fair shot and a clean slate."