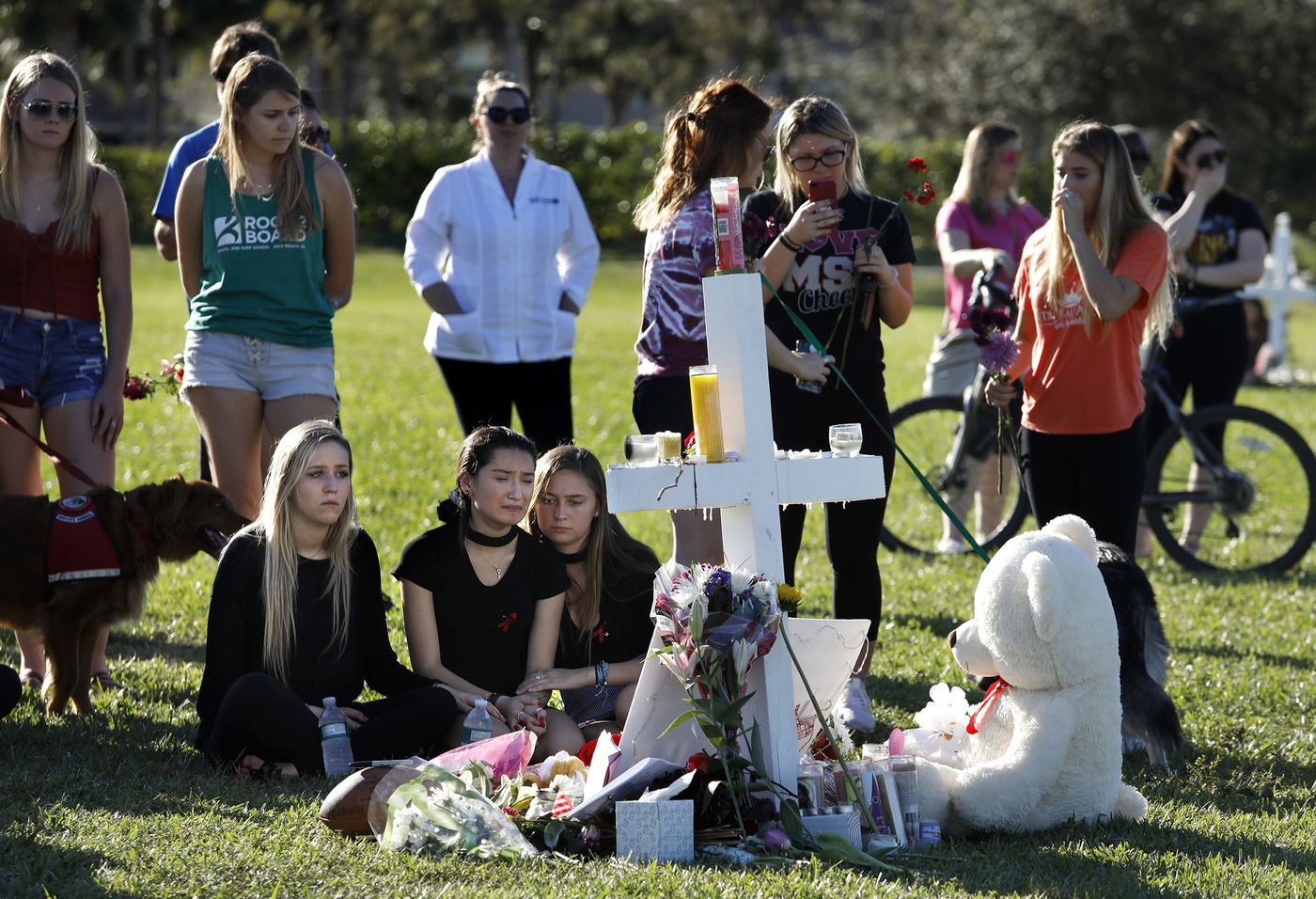 Democratic state Rep. Kristin Jacobs wants to create a $110 million compensation fund for the victims of February's mass shooting at Marjory Stoneman Douglas High School in which 17 were killed.
She filed legislation (HB 123) in the Florida House on Wednesday.
The fund would be set up within the Department of Education. The department then would be directed to administer the funds, which would come from general revenue (GR), to settle any potential civil claims brought by survivors or victims' families.
Jacobs' district, House District 96, covers Parkland, the location of the high school, as well as Coral Springs, where several victims' families live.
Jacobs told Florida Politics she wants to avoid forcing victims to relive the trauma of the shooting in order to be compensated.
"If you understand what they're going to have to go through for years and years and years, continually living this tragedy, the process that the state currently has (is) antiquated, it's harmful to the families and ultimately, it doesn't serve the state well either," she said.
Sovereign immunity caps recovery for individual tragedies such as these at $300,000. That money would be split among all victims of the shooting.
To recover any more than a share of that, victims would have to sue in civil court and earn a judgment in excess of their portion. They would then go to the Legislature to pass a claim bill, which would permit a larger payout.
Jacobs says the $110 million would be available not only to families who lost loved ones in the shooting but also those who survived and are still recovering.
"We tend to think '17,' right? We think of those who perished," she said. "But there are those who are suffering horribly right now and will continue to suffer."
Families of the shooting victims have been lobbying for a compensation fund in recent weeks. In early December they spoke directly to the Broward County School Board and its legislative delegation, requesting the establishment of such a fund in lieu of lengthy litigation.
Jacobs was present at the meeting, where family members of three of those victims described the difficulty of dealing with the loss of their loved ones.
"I can't imagine being any of these families. Sitting in the room that day, I was just sobbing. I was so sad."
On Tuesday, Broward Schools Superintendent Robert Runcie voiced his support for the measure in another meeting with the Broward delegation.
"I would ask the commission to support the wishes of our Marjory Stoneman Douglas families who have been significantly impacted by the tragedy to move forward with setting up an MSD victims fund," Runcie said.
"I know that's going to require potential changes in the claim bill process. But I think that's the right thing to do."
While the bill would force general revenue to be set aside for the fund, Jacobs says that if the families were successful in their respective individual civil suits, the state would end up paying out millions anyway.
"I'm confident that these families will have judgments. And once they have those judgments, then it's a collection of that judgment to the state."
Jacobs' measure will likely see a counterpart filed in the Senate, as Democratic state Sen. Gary Farmer, also of Broward, has also been vocal in his support of a compensation fund. Farmer made the case against requiring the families to work through months or years of court cases to achieve a possible payout.
"It would, again, subject these families to all that pain and anguish over and over and over again," Farmer argued.
"For what reason? We recognize their loss. We recognize that we cannot bring back the lives that were lost. We cannot undo the suffering that continues for those who were injured or otherwise victimized on that day. But we can help bring some closure."