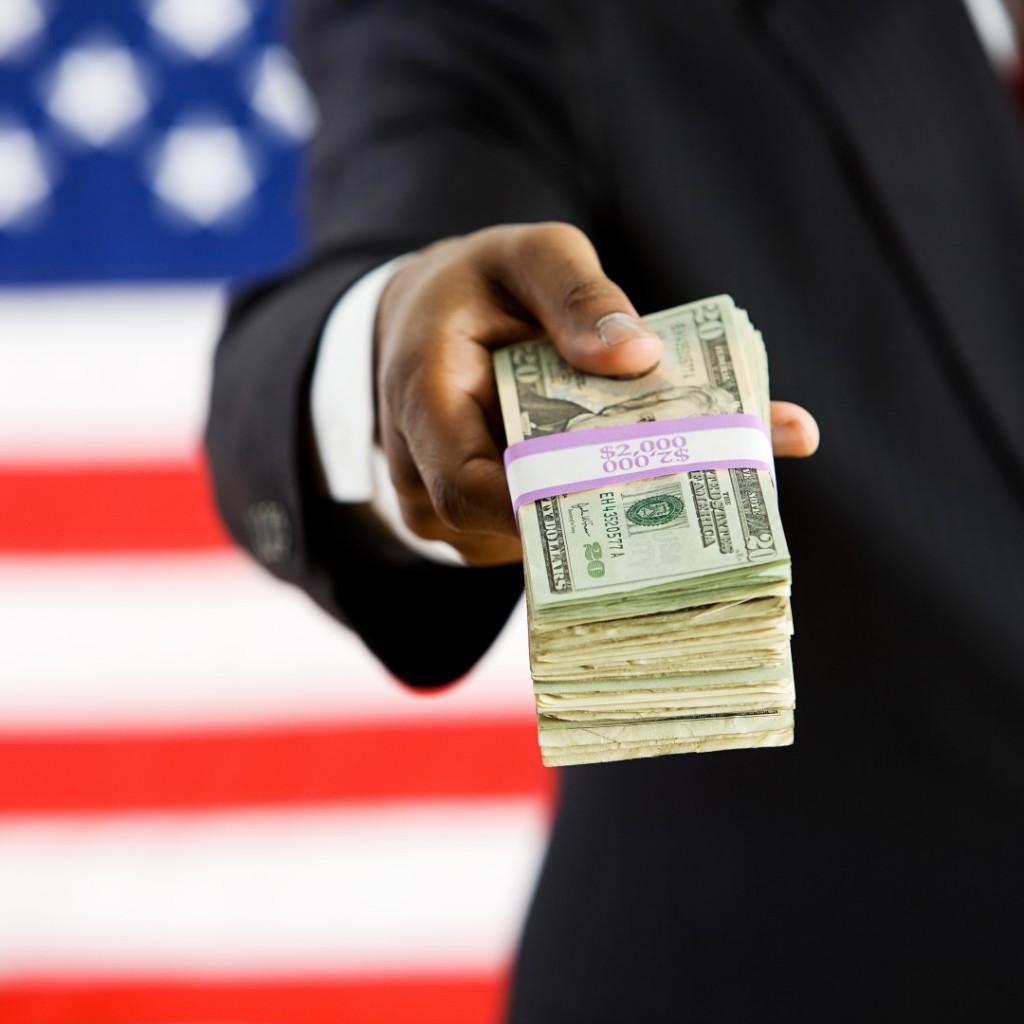 The first post-qualifying fundraising reports are in for downticket Jacksonville races in the March elections, and some trends are familiar while others are exciting and new.
[Note: coverage of mayoral race fundraising is here.]
The races for Sheriff and Property Appraiser see Republican incumbents Mike Williams and Jerry Holland with daunting leads over Democratic challengers.
Williams has over $360,000 on hand between hard money and his state-level political committee; Democrat Tony Cummings has under $1,700.
Holland has over $145,000 on hand; Democrat Kurt Kraft has just over $250 in the bank.
Despite a Democratic registration advantage, the resource gap is considerable.
The only competitive countywide race for Democrats: the race for tax collector.
Democrat John Crescimbeni exited qualifying day with almost $4,000 on hand, including donations from the Jacksonville Kennel Club and J.B. Coxwell Contracting, traditionally Republican donor bases. Incumbent Republican Jim Overton still holds serve, with $34,000 banked.
The slate of Council races, meanwhile, offered few narrative surprises.
In At Large races, the money war in At Large 1 is still shaking out, with Republican Terrance Freeman leading with just over $2,000 on hand. Expect this to develop, with former Duval Democrats' chair Lisa King in the race, along with activist Connell Crooms.
AL2 sees Republican Ron Salem (~$167,000) up big against Democrat Darren Mason (~$350).
AL 3 incumbent Currycrat Tommy Hazouri has over $112,000 banked, the former Mayor well ahead in money and name identification against Republican Greg Rachal (~$5,000) and Democrat James Jacobs (~$500).
And in AL 4, Republican Matt Carlucci (~$216,000 on hand) holds a commanding advantage over Harold McCart (~$11,000) and former Councilman Don Redman. As was the case with the Mayor's race, the Democrats aren't bothering with a candidate here.
AL 5 Republican incumbent Sam Newby (~$35,000 on hand) likewise is winning the money race against Democrat Chad McIntyre (~$3,000 on hand) and repeat candidate Niki Brunson (~$115)
In Council District 1, Democrat Joyce Morgan with over $22,000 on hand now has doubled the cash-on-hand of Republican challenger Bill Bishop.
In District 2, Republican incumbent Al Ferraro ($45,000 cash-on-hand) has been spending money on advertising already, and holds a lead over Democratic challenger Carson Tranquille (nearly $18,000 COH).
District 4 Republican incumbent Scott Wilson has $22,000 on hand; newly filed Democratic challenger Tim Yost has $300 banked.
In District 6's battle of Republicans, retired public radio executive Michael Boylan brought in $15,000 ($10,000 self-financed) to close the money gap with Rose Conry. Nonetheless, Conry has nearly $100,000 COH and a 2:1 advantage.
District 7's Currycrat incumbent Reggie Gaffney continues to lead the money race, with $66,000 on hand. He faces Democratic opponents, including Nahshon Nicks (under $500 COH), Sharise Riley (over $11,000), and Solomon Olopade (who has roughly $47,000 on hand, much of it self-funded).
District 8's Democratic donnybrook sees appointed incumbent Ju'Coby Pittman amassing fundraising momentum, with almost $25,000 raised since December. She's in second, behind Tameka Gaines Holly (under $34,000 COH). Suspended incumbent Katrina Brown holds an $8,200 nest egg, with Albert Wilcox and Diallo-Sekou Seabrook farther back.
In District 9, meanwhile, incumbent Garrett Dennis may be looking at more of a challenge from Marcellus Holmes than he might have expected. Dennis had just a few dollars in the bank after qualifying; Holmes has nearly $3,000, including donations from Tom Petway … the former JEA Board member and big-time Lenny Curry donor who floated the idea to privatize the public utility on his way off the board.
District 10 doesn't have much clarity: Democrat Kevin Monroe is the COH leader, albeit with under $4,300 on hand.
In District 12, Republican David Taylor is self-funding and has most of the $100,000 he put into his campaign available. Taylor is challenging former fire union head Randy White (just over $70,000 on hand), who won a special election last year without opposition; Taylor put forth a legal challenge that the fix was in because the election was improperly noticed, but that challenge was bounced.
District 14 sees Republican Randy DeFoor leading a well-funded field, with nearly $148,000 on hand between her campaign account and political committee. Democrat Sunny Gettinger is also over the $100,000 COH threshold, with Democrat Jimmy Peluso (~$40,000) and Republican Henry Mooneyhan (~$20,000) somewhat farther back.