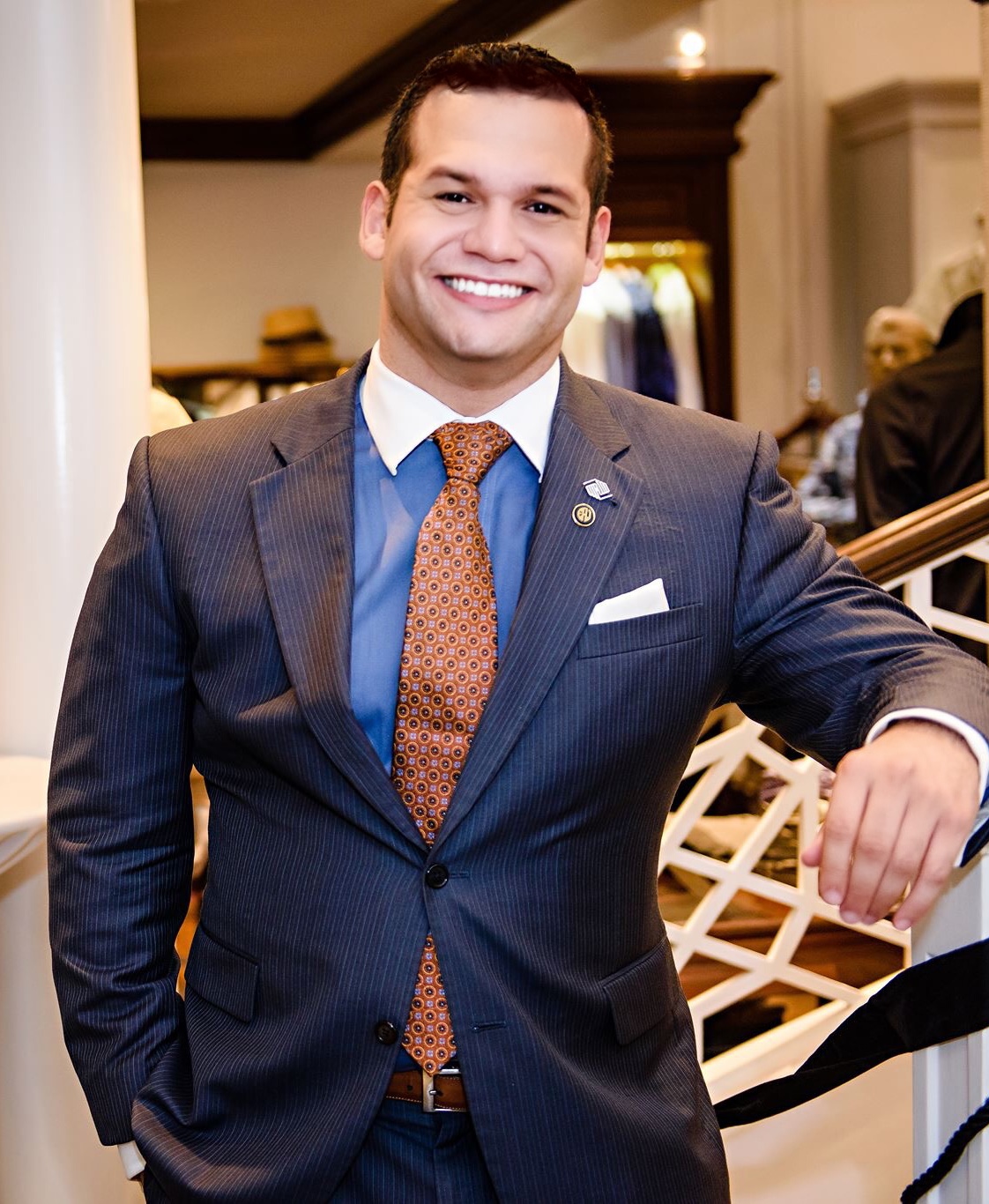 The Sarasota attorney hopes for a civil primary.
Sarasota attorney Erik Arroyo officially threw his hat in the ring to challenge state Rep. Margaret Good's re-election.
He's the second Republican to file in House District 72.
"I went to high school in the district, I live in the district, and I work in the district," Arroyo said.
"As a business attorney and product of the public school system, I understand that we need someone that will fight for our community's safety, our jobs, and our quality of life."
A veteran of numerous local Republican campaigns, Arroyo said he never expected to run himself, but supporters began approaching him about a year ago regarding the seat.
That's about when Good shocked Florida's political establishment and won a special election in the district by 7 points against Republican James Buchanan.
The Sarasota Democrat won her first full term in November, but by a decidedly more modest margin against former state Rep. Ray Pilon.
Now, local Republican leaders say retaking the seat will be a priority in 2020.
Arroyo, a 28-year-old attorney at Band, Gates & Dramis, hopes a personal story of achieving the American dream sets him apart. He emigrated to the U.S. from the Dominican Republican at age 16 and attended Riverview High School, gaining American citizenship.
"In America is where I had my first warm shower," he said. "In America, I became the first in my family to graduate high school. Now I can proudly call myself a lawyer. I would not be where I am if it were not for the opportunities I have had in America."
He didn't see his mother for a number of years while she attained her citizenship as well. While a process, he said the experience made him appreciate becoming an American all the more.
"I became a citizen in 2006, and I know many business owners now that went through a very similar process," he said. "I'm not in favor of someone skipping the process."
But he favors allowing more legal immigration, he said, and praised a push by President Donald Trump to increase the number of immigration judges as he seeks funding for a border wall.
He also plans to focus on a number of hot-button issues in the region.
"That means fighting to prevent red tide, to ensure that our kids get the best education possible, fighting against drug and opioid addiction, and fighting to create jobs," he said, "all while keeping taxes and regulations low."
Arroyo formally filed on Friday, one day after Sarasota County Charter Review Board member Donna Barcomb turned in her paperwork with the Division of Elections. GOP leaders say more candidates will likely jump in the fray as well.
But Arroyo stressed he doesn't want a nasty primary.
"If we want this seat back, don't destroy ourselves within our own party," he said.