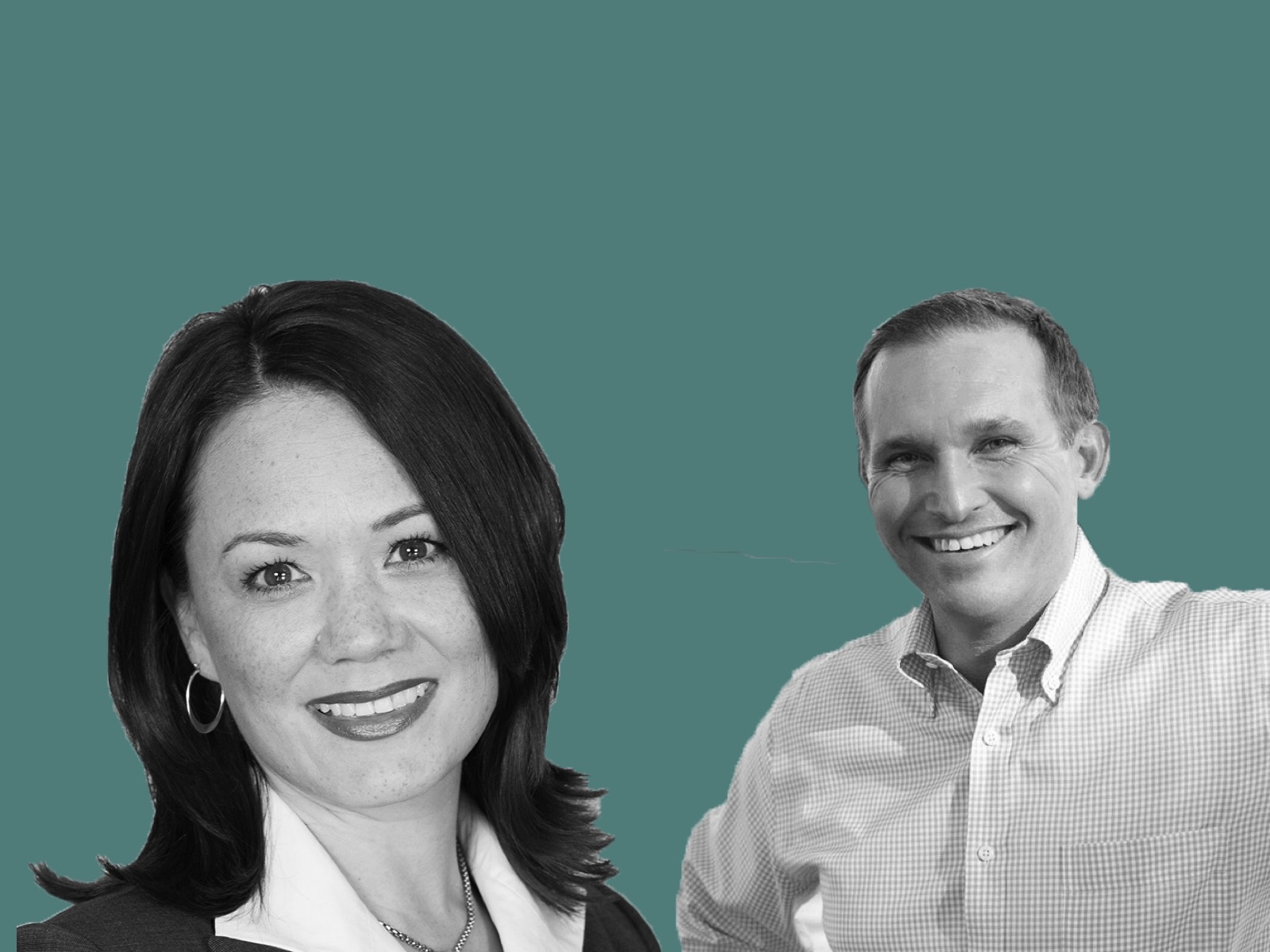 Jacksonville's mayoral race continues to be pitched, with challenger Anna Brosche slamming the incumbent for failing to stop murders.
The weekend didn't slow down the narrative trajectory in the pitched race for Jacksonville Mayor, with challenger Anna Brosche going on the offense against incumbent Lenny Curry.
Brosche submitted her fundraising report late Friday evening. It showed her adding $60,854 from 219 contributions between Jan. 26 and Feb. 8.
Among the donors: local historian James Crooks, former Democratic state House candidate Billee Bussard, and Ambassador Nancy Soderberg.
Some, including Duval County Republican Party chair Dean Black, pinged Brosche for what they see as apostasy from party loyalty in hiring Democratic operatives.
However, it is clear that the first-term Councilmember is unfazed by such critiques, and is moving ahead with an appeal to establishment Democrats, helped along by Democratic operatives.
The weekend saw Brosche give a fiery speech to Democratic activists, calling Curry supporters "the Misfit Mafia" and contending that the incumbent administration governs through intimidation.
Brosche also contended that "the basic needs of our people" are unaddressed.
"To repair decades of neglect will take time and a lot of money," Brosche said.
Despite the maverick plays, Brosche still faces a significant cash deficit in her challenge to Curry, even after the $60K+ haul.
Curry reported raising $200,000 between his campaign account and political committee last week, and has nearly $2.5 million on hand, compared to the roughly $100,000 Brosche has in hard money and whatever is left in her statewide political committee (which had raised $374,000 by the end of January, but which has been spending also, on television and mail).
On Sunday, Brosche made a play for earned media, with a lengthy statement from her campaign about gun violence on Jacksonville streets.
"This has been a hauntingly deadly four days in Jacksonville. On Thursday, two minors were killed, and two others shot, while at a park. On Saturday, there were three deadly shootings in our city in a nine-hour time frame.
"Today, before noon, there were two more shootings, resulting in the death of yet another one of our citizens. As I write this," Brosche said, "four people have been senselessly murdered in less than 36 hours."
"Murder is becoming so common in Jacksonville, it no longer shocks or phases [SIC] many in our city. To an extent, many of our citizens have become desensitized to it and that in and of itself is both sad and terrifying.
"We have got to do better. When violent crime is as prevalent as it is currently, it not only makes neighborhoods less safe for our children, it makes them less safe for our sworn law enforcement officers who are called to protect us," Brosche added, before hammering Curry for a lack of specificity in his anti-crime plans.
"Sheriff Williams and his officers have a crisis on their hands, and yet our mayor told the Florida Times-Union he is not prepared to commit to any proposals, including the ones he announced weeks ago with the State Attorney and Sheriff, aimed at addressing the violent crime problem. Our law enforcement officers are putting their lives on the line every single day. They need to know that our mayor is committed to having their backs," Brosche said.
Notable: Sheriff Mike Williams and the local Fraternal Order of Police have endorsed Curry.
It will be worth watching to see if any law enforcement officers or alums endorse Brosche independently of the official imprimaturs.
Brosche said that addressing "violent crime" must become a "priority in our budget and commit to intervention and prevention programs that target at-risk youth before they begin down the wrong path. We need to recommit to the neglected neighborhoods in our city and get those communities involved in the fight."
"Addressing the violent crime problem in our city shouldn't just be a campaign talking point. It's not a game and there are no winners when there is loss of life. In the four years since Mayor Curry started making promises to address violent crime when he was running for office, the average number of murders per year in Jacksonville has only increased. It's time to face the glaring fact that his plan for addressing crime in this city has failed," Brosche asserted.
"Promises he made on his campaign four years ago have been broken and hundreds of lives have been lost because of it. Numbers don't lie and what they show is that Jacksonville is not a safer city than it was four years ago, in fact, they show just the opposite. The only thing Mayor Curry has left to offer the citizens of Jacksonville is excuses.
"It is clear Jacksonville needs new leadership, new ideas, and a mayor who is committed to do whatever it takes to get the Curry crime wave under control," Brosche added.
Curry's campaign responded straight away, declaring the statement to be a political stunt.
"Councilwoman Anna Brosche should look in the mirror and ask what's she's done about violence in Jacksonville during her time on the council. The answer is nothing, other than support the mayor's anti-crime initiatives at every step of the way, never offering a single deviation," the campaign asserted.
"This is just another example of the rank hypocrisy of Anna Brosche's failing campaign and her desperate attempts to cast blame and divide Jacksonville for her own political gain. It's disgusting and Jacksonville voters deserve better."
Expect more messaging on the crime issue in the weeks ahead.