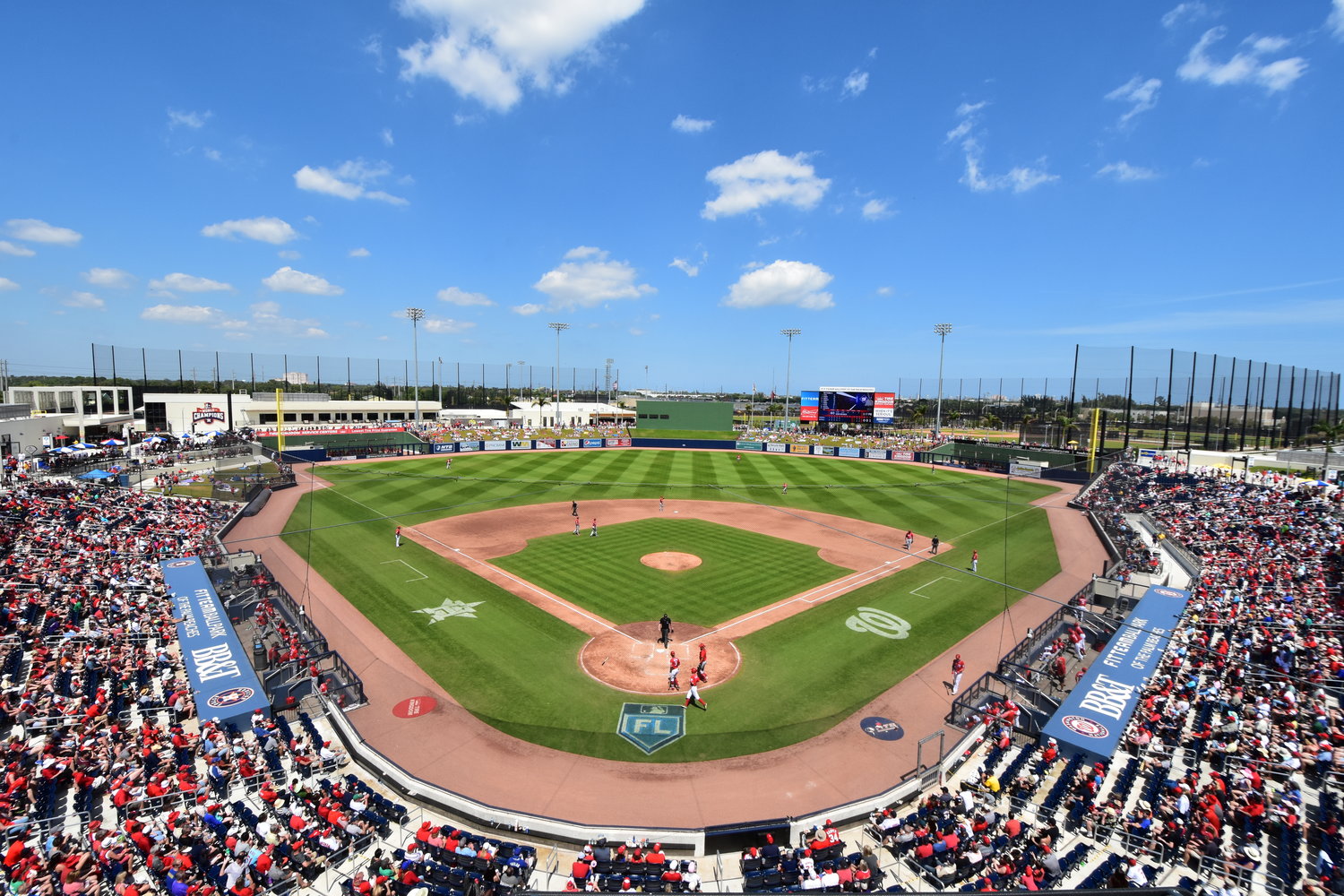 Pitchers and catchers reported for spring training over last week.
Already a Little League World Champion, Gov. Ron DeSantis will hang Sunday evening with the majors. The newly elected chief executive takes his first at bat addressing the 2019 Governor's Baseball Dinner.
DeSantis will be in West Palm Beach to celebrate the arrival of spring training for the new season.
The dinner will be at the Raymond F. Kravis Center.The event kicks off at 6 p.m.
State officials say Palm Beach County makes sense as a venue for the event.
"Now with two stadiums and four teams in Palm Beach County, the area has become a prime spring training destination," said Florida Sports Foundation President and CEO Angela Suggs.
"We are honored to continue this historic event once again in West Palm Beach."
The Houston Astros and Washington Nationals train at FITTEAM Ballpark of the Palm Beaches, which opened in 2017.
The St. Louis Cardinals and Florida Marlins train at Roger Dean Chevrolet Stadium in Jupiter.
A total of 15 MLB clubs will host spring training in Florida as part of the Grapefruit League this year. Pitchers and catchers started reporting to spring training sites over the past week.
A state economic impact survey shows MLB spring training in 2018 brought 1.5 million fans to the 12 stadium locations in Florida. The Grapefruit League in total delivered a $687.1 million economic impact for the year.
It also brings plenty of nostalgia — and quite likely another chance for DeSantis to mention his own love of the sport. He played for a Dunedin Little League team that won the World Series Title in 1991.
Baseball also brings with it its own political dialogue. Communities have paid increasingly high costs in stadium upgrades to keep teams here in exchange for 30-year commitments.
This year, a $110-million stadium for the Atlanta Braves will open in North Port; the team will leave the ESPN Wide World of Sports in Kissimmee at the end of this season.
And there's also a fresh effort from the conservative Americans for Prosperity to end subsidies for sports teams based in Florida year-round.
Whether ballclubs make their own pitch on those issues at the ball remains to be seen