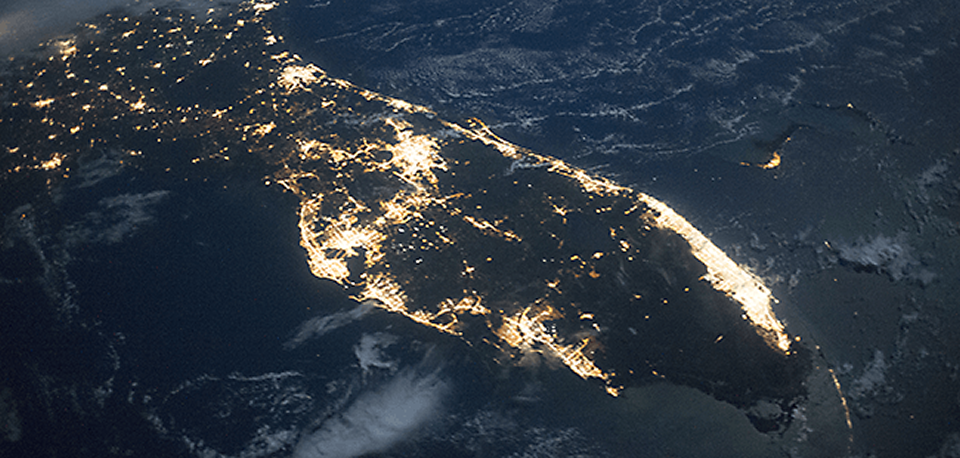 DeSantis also announced that Lt. Gov. Jeanette Nuñez will chair Space Florida.
Gov. Ron DeSantis joined calls made earlier Tuesday by a group of 13 Florida members of Congress asking President Donald Trump to push for the U.S. Space Command to be headquartered in Florida, and DeSantis directed Space Florida to begin working with that military command being formed now.
DeSantis sent a letter to Trump earlier Tuesday touting Florida as a choice for America's space command, which would spin off from the U.S. Air Force's Space Command and other military branches' space programs. He then directed Space Florida President Frank DiBello to "coordinate with programs and goals of the Department of Defense through the new Space Com.
DeSantis also announced Tuesday that Lt. Gov. Jeanette Nuñez will chair the Space Florida Board of Directors.
Trump called in December for the creation of a military Space Command. On Tuesday Trump signed a policy directive establishing a new space-focused extension of the U.S. Air Force to be housed at U.S. Space Command.
Two Florida U.S. Representatives who sit on the House Space Subcommittee, Republicans Bill Posey of Rockledge and Michael Waltz of St. Augustine Beach, sent a letter to Trump urging him to consider Florida for that headquarters to be located in Florida. That letter also was signed by, Republican U.S. Reps. John Rutherford, Mario Diaz Balart, Ross Spano, Neal Dunn, Daniel Webster, Greg Steube, Gus Bilirakis, Ted Yoho, and Brian Mast; and Democratic U.S. Reps. Stephanie Murphy and Charlie Crist, who also is on the Space Subcommittee.
"Today I formally called, formally requested that the president locate the space combatant command in Florida. A place like Cape Canaveral I think would make a lot of sense," DeSantis told a gathering for the annual "Space Day" reception in the Capitol Tuesday, led by DiBello.
Cape Canaveral boasts both NASA's Kennedy Space Center and the U.S. Air Force's Cape Canaveral Air Force Station, which launches many military rockets, along with Vandenberg Air Force Base in California. Patrick Air Force Base, a few miles south of the cape, also is home to the Air Force Space Command's 45th Space Wing.
"It would also make Florida the epicenter of our nation's space mission, which is I think where we want to be," DeSantis told the gathering. "So I think we've got a very good shot. I think the arguments in favor of Florida are very strong, and I'll say the president has been receptive to when I've asked him to help out Florida."