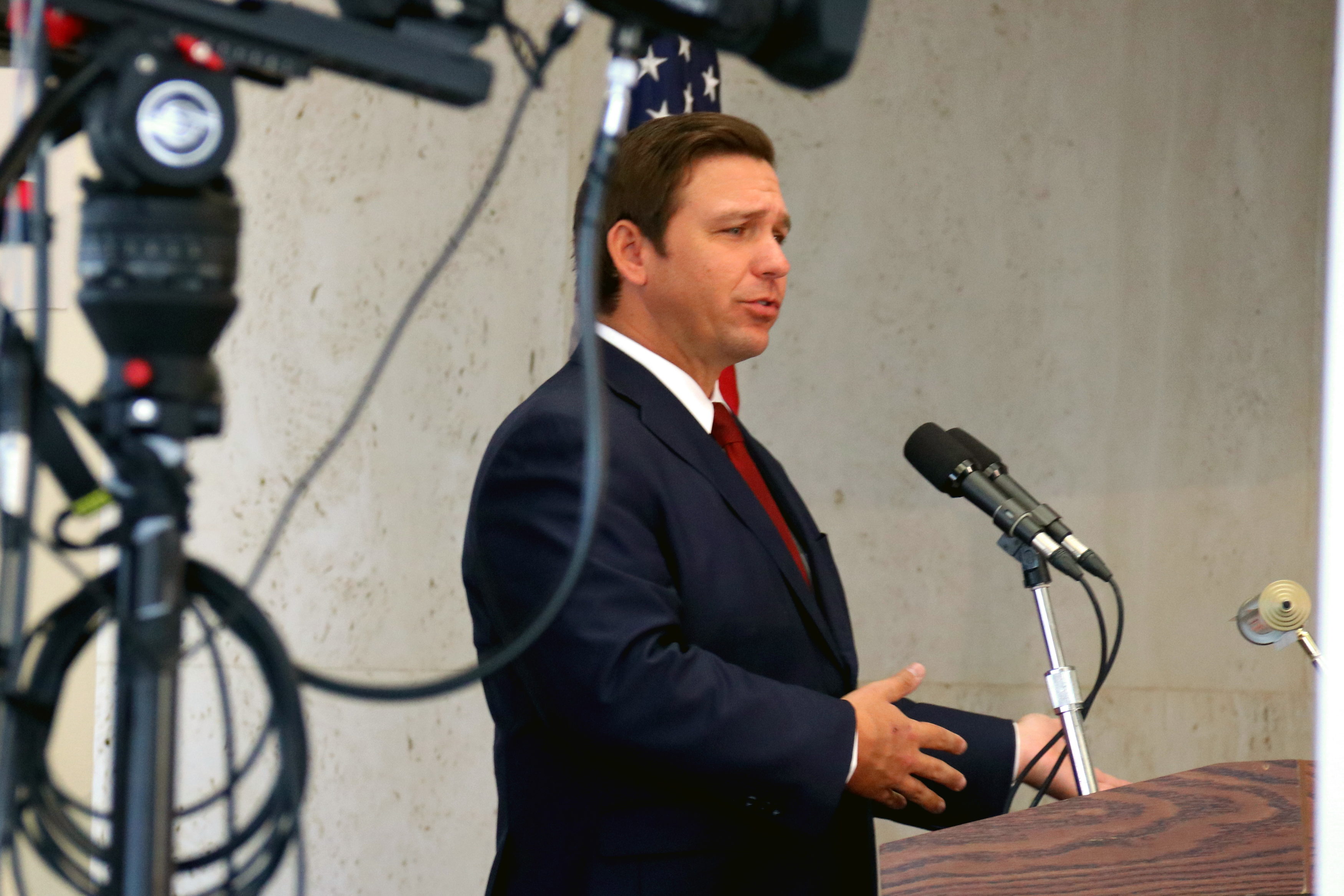 Ron DeSantis' big contributor John Childs was named in the South Florida prostitution operation.
With John Childs' name popping up in the South Florida human-trafficking investigation, Democrats called Tuesday for Gov. Ron DeSantis to donate the $600,000 that the big Republican contributor gave his campaign to an anti-human trafficking organization.
Childs, described by Treasure Coast Newspapers as a private equity billionaire with homes in Massachusetts and Indian Shores, is wanted on a solicitation of prostitution charge in the case that went public late last week involving human trafficking at massage parlors around Florida, according to the newspapers' TCPalm.
It is the same sex-slave sting operation run by multiple law enforcement agencies that also (more famously) netted Boston billionaire Robert Kraft, owner of the New England Patriots.
Child's numerous political donations include $600,000 donated to Friends of Ron DeSantis, the independent political committee that supported DeSantis' election last year.
On Tuesday, Florida Democratic Chair Terrie Rizzo called on DeSantis to donate the $600,000 to an organization dedicated to fighting human trafficking.
"The revelations that an international human trafficking ring was operating in South Florida have been horrific and painful. We stand with the victims of human trafficking and sexual abuse — crimes which are all too common in our state and country. We are grateful to law enforcement for everything they have done to investigate and prosecute this heinous crime," she declared in a news release.
"We believe it is appropriate for Gov. Ron DeSantis to return the $600,000 he received from John Childs and donate it to one of the many organizations fighting human trafficking in the state of Florida," Rizzo continued.
"The governor of our state isn't just a politician — he sets a moral example for all of us to follow. Gov. DeSantis needs to send an unequivocal message that the horror of human trafficking will not be tolerated in our state — and that those who commit these crimes will be brought to justice."
On behalf of the Republican Party of Florida, Sarah Bascom weighed in with this response:
"It's a shame that the FDP is playing politics and attempting to turn this very serious issue into a political football. Human trafficking is nothing to play politics with and Floridians deserve better. Fellow Democrats should shudder at the attempt of the Democrat Party trying to make political headlines over an issue as serious as this one."