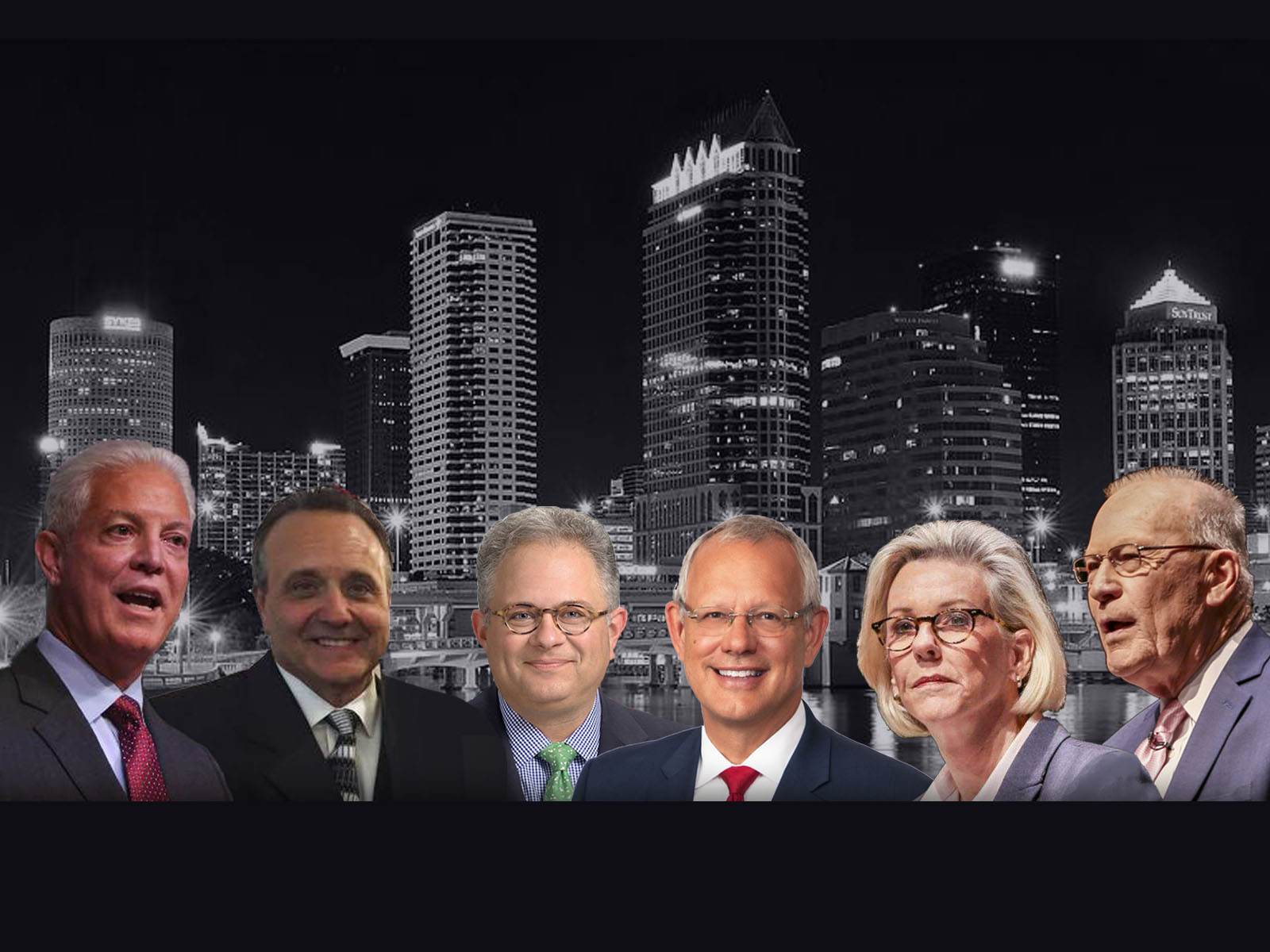 Tampa's Election Day looms large.
Tuesday likely is winnowing day for those seven candidates in the Tampa Mayor's race. Unless presumed front-runner Jane Castor breaks the 50 percent barrier the top two finishers face off in a runoff on April 23. That is the likely scenario.
The campaign has been unlike anything in the city's history of mayoral elections. We have David Straz to thank (maybe). His self-funded campaign has been a blitz mix of platitude and paranoia. He sprinkled in some populist proposals like a minimum hourly wage of $15 for city workers.
In his frequent TV ad spots, Straz promises to work for prosperity for all, whatever that means. It sounds appealing though because who could be against prosperity?
But he also has made his share of unforced errors like his vow to investigate "graft and corruption" in the city. That charge apparently based off a single letter Straz received from a former city worker.
He also floated trimming $100 million in "fluff" from the city's $1 billion budget. That sounds good but then it would take some interesting math to get to his minimum wage proposal.
And Tampa Mayor Bob Buckhorn was furious that a recent Straz mailer made it seem like he was endorsing the candidate. Buckhorn didn't endorse anyone in the primary but, just spit-balling here, if there is a runoff between Straz and Castor the current Mayor might choose a side.
Hint: It will be Castor.
Castor has run a smooth, understated campaign that appears designed to avoid the big mistake. We'll see if that changes after Tuesday, especially if Straz is her runoff opponent. He certainly will attack relentlessly but Castor is one tough cookie.
There actually are other candidates in this election who have made their own share of headlines.
Mike Suarez continues to exude confidence that he will be in the runoff. He picked up a nice endorsement last week from former Hillsborough County Commissioner and Tampa City Council member Tom Scott. Several East Tampa pastors also announced support for Suarez.
He has focused hard on neighborhoods, going door-to-door to stress his "Neighborhood Bill of Rights" platform built around public safety, transportation and improved city services.
Harry Cohen, the only Jewish candidate in the race, has pushed for equality and inclusion and that likely helped him snag an endorsement from a national Muslim PAC.
Cohen has tapped into the need for infrastructure improvements in many parts of the city. He has released a plan to overhaul Tampa's affordable housing approach.
Former County Commissioner Ed Turanchik received an endorsement from the Tampa Tea Party, which raised a few eyebrows considering that he once was known as "Commissioner Choo-Choo" because of his support for mass transit by rail.
That issue normally sets the collective TP members' hair on fire.
Honestly, I don't know what to make of Dick Greco Jr's campaign. He entered late and hasn't said much about he will do. He wants to wait until he is in office to assess situations.
Well, that's different.
Lastly, we have Topher Morrison, a champion for small business and advocate for the homeless. He was endorsed last week by the Hillsborough County Black Caucus, which said it decided after listening to Morrison and studying his answers to a questionnaire.
Morrison almost certainly will not be among the top two finishers Tuesday, but that won't mean he lost. I think he has made friends along the way. Here's hoping Morrison lets his voice continue to be heard.
But it is time to finally for voters to choose a winner (or two) in the Tampa Mayor's race. They spent months campaigning, attending forums, and making headlines. That ends Tuesday for five of them. The process likely starts over on Wednesday morning for the other two.
Buckle up.