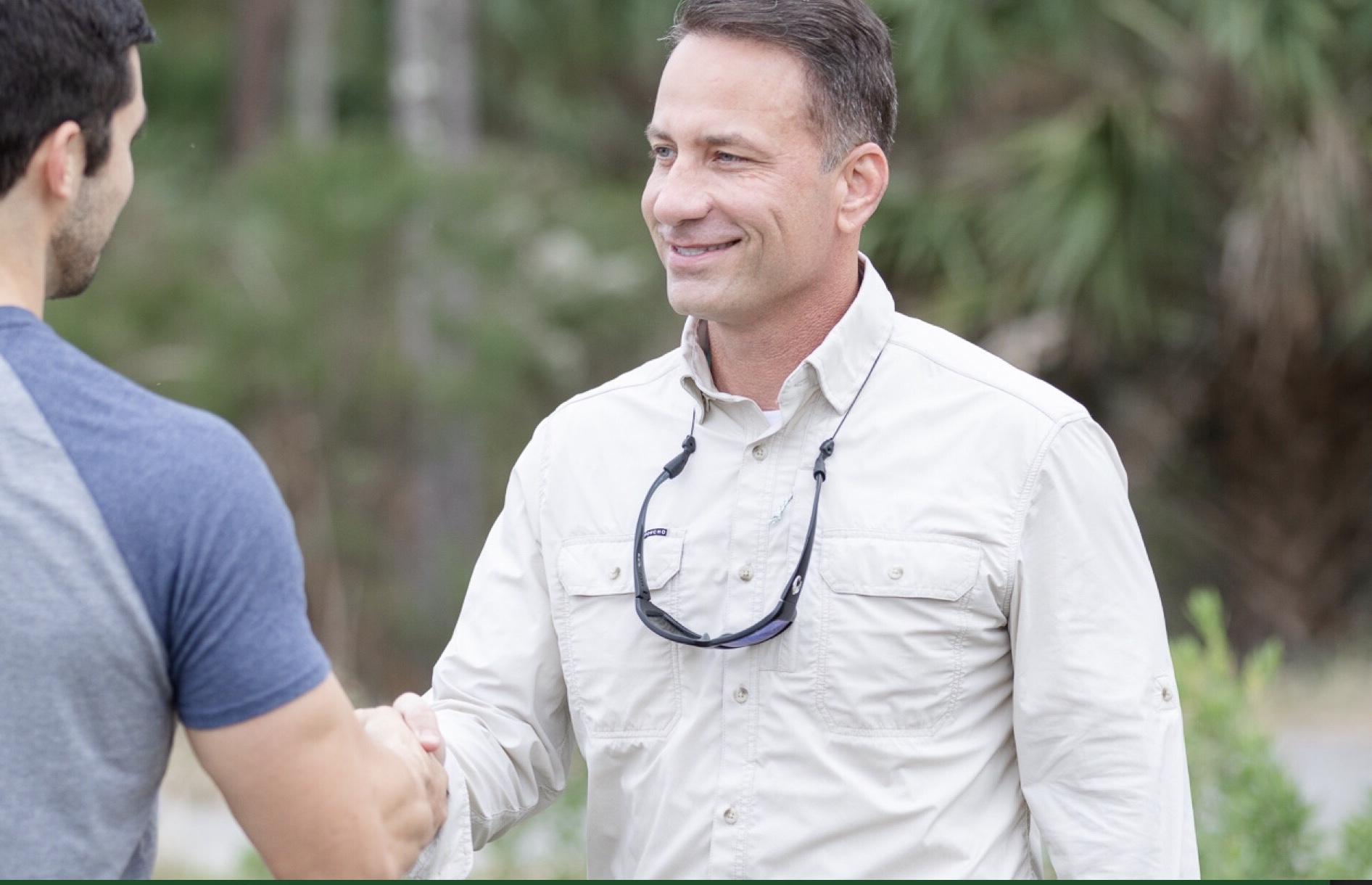 He's so far the favorite among first responder groups.
Florida Professional Firefighters (FPF) wants Mike Watkins to fill the vacant House District 7 seat.
The influential union on Monday endorsed Watkins, the CEO of Big Bend Community Based Care. It's the second major union endorsement for the Panacea Republican, who last week announced support from the Florida Police Benevolent Association.
"We believe that he will honorably serve the citizens of Florida, and the interests of the men and women employed in the Fire and Emergency Medical Services, who have made the protection of life and property their life's work," said Jim Tolley, president of FPF. "Our firefighters stand ready to support Mike Watkins in his efforts to improve this great state."
The endorsement helps Watkins distinguish himself in what's shaped up to be a crowded GOP field.
More than 24,000 firefighters and EMS personnel belong to FPF. That membership could go a long way in HD 7, which touches or covers 10 counties in the Big Bend and parts of Northwest Florida.
"As a State Representative, I will step up and make sure our first responders have the tools and resources necessary to help them in their mission to keep us all safe," Watkins said. "I am so grateful for all of the support from the first responder community and I look forward to continuing my work with the people who wake up every day and keep us safe."
Ryan Terrell, the only Democrat in the race, said he had hoped to win over the firefighters. But he added that he's "happy more than one candidate in this race is committed to collective bargaining and union brothers and sisters."
A steady stream of endorsements has accompanied the Republican candidates' approach to the April 9 primary.
Jason Shoaf, of Port St. Joe, recently picked up support from the National Federation of Independent Businesses. A pro-life advocacy organization last month backed Lynda Bell, a former Homestead Mayor who now lives in Sneads.
The HD 7 seat became vacant after former state Rep. Halsey Beshears, a Monticello Republican, left to lead the state Department of Business and Professional Regulation.