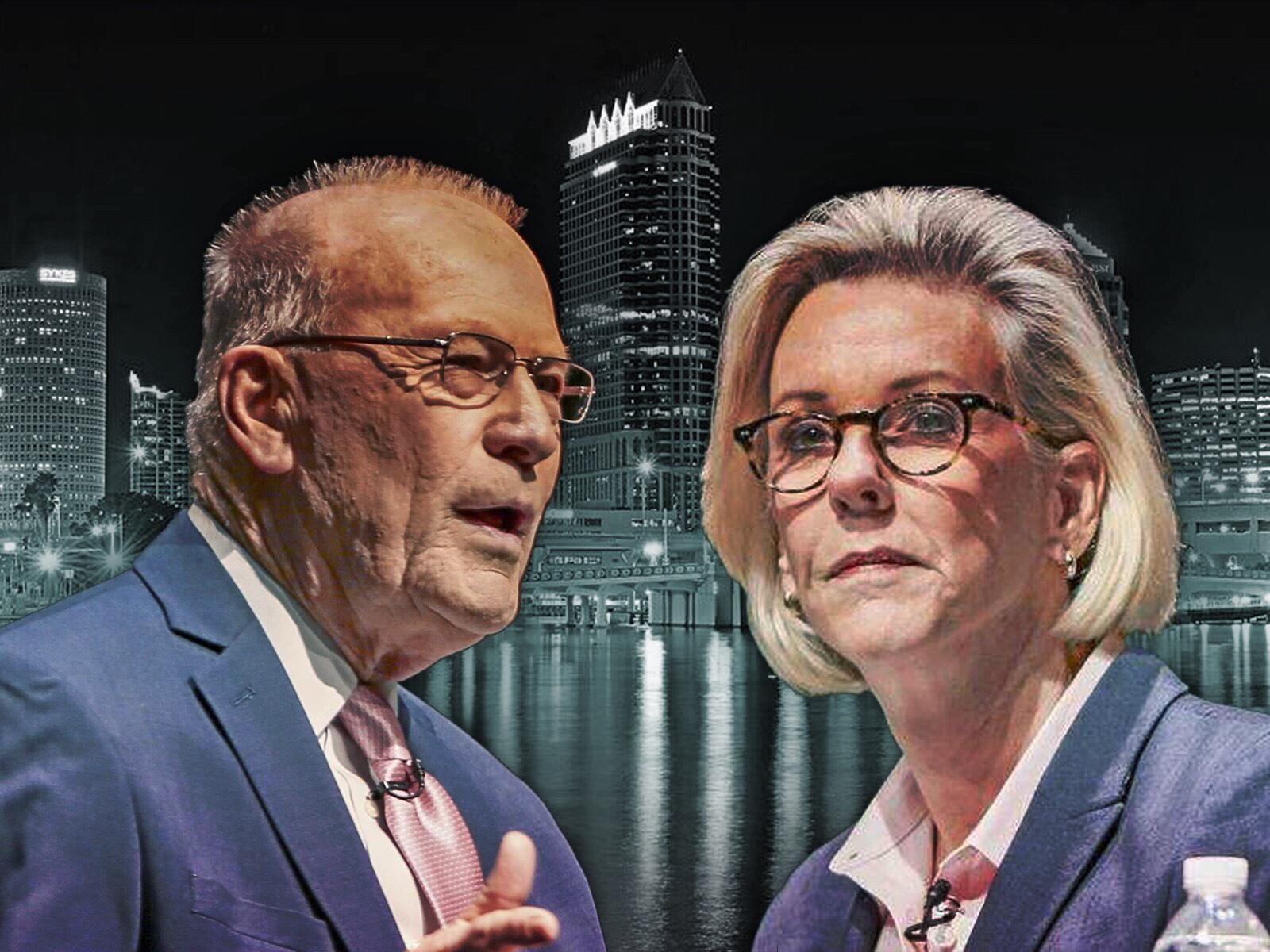 "No question the higher the turnout the better for us and for Tampa."
Wednesday morning saw a sudden surge in voter turnout in Tampa's run-off election.
As of Tuesday, just 175 vote-by-mail ballots had been returned to the Hillsborough County Supervisor of Elections office out of nearly 56,000 sent.
The next morning that number ballooned to 6,500.
That jump could signal more good news for Jane Castor in her campaign against David Straz.
The why is answered not necessarily by historic voting trends and the effect of voter turnout on outcomes, but instead by the thorough thumping Castor delivered in the March 5 municipal election.
She gathered 48 percent of the vote — more than 30 points ahead Straz. With a vote margin that wide Castor's campaign can most likely sail to an easy victory simply by ensuring the supporters who showed up in March show up again for the April 23 runoff.
Castor's campaign wants to see strong voter turnout or, at the very least, voter turnout that's on par with the March election.
"We've been working very hard to get out the vote in every corner of Tampa, and Jane has been everywhere talking about her plans and vision for the city. No question the higher the turnout the better for us and for Tampa," said campaign manager Tim Wagner.
While Castor's campaign is staying mostly mum on its campaign strategies, which is standard, many Tampa voters asked about the election didn't even know there was one. They either weren't politically engaged or thought the race was decided earlier this month.
Castor has been spending weekends knocking on doors spreading her message, and as a by-product, reminding voters there is still an election coming.
During a campaign forum Tuesday, which Straz did not attend, Castor asked voters to remind their friends and family "that it's not over."
The sudden surge in mail ballots could signal better turnout for the run-off than the March 5 election.
It's been a week since the Supervisor's office sent ballots. As of the latest numbers, more than 11 percent of those who received one have returned it. At the same point in the municipal race, only 2 percent had returned their ballots.
In addition to her already wide lead and the latest news on the vote by mail turnout, Castor also has historic precedent on her side.
Incumbent Mayor Bob Buckhorn finished second in the 2011 Tampa municipal election behind Rose Ferlita. Ferlita led the race with 26 percent of the vote while Buckhorn brought in 24 percent.
Fast forward three weeks and Buckhorn stomped Ferlita 63-37 percent. It wasn't voter turnout that did the job. Turnout in both races was about the same.
It was, at least in part, Buckhorn's collection of endorsements from former opponents. He picked up nods from Ed Turanchik and Tom Scott whose combined votes totaled nearly 12,000. Buckhorn beat Ferlita by 11,000 votes.
What does that mean for Castor? She's already heading into the runoff with a commanding lead and she's picked up two endorsements from former opponents — Harry Cohen and Dick Greco Jr., the third and fourth place finishers.
Straz, meanwhile, hasn't picked up any endorsements since before the March 5 election. The Straz campaign did not immediately respond to a request for comment.