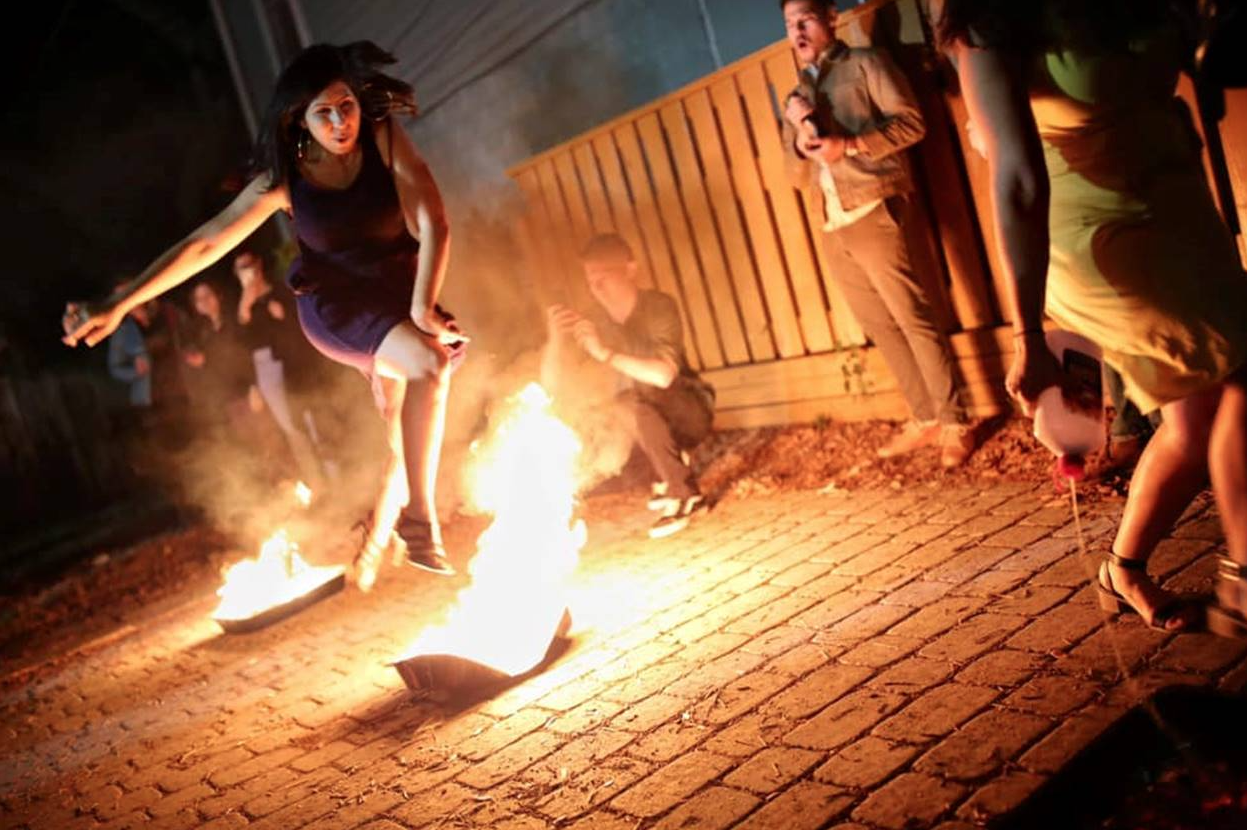 'It is my duty to help bridge cultural divides and share our traditions.'
Everybody's favorite Florida Iranian-American lawmaker, Democratic state Rep. Anna Eskamani, wants to help bring a little Persian new year's best wishes to the Florida Capitol Thursday.
Eskamani, elected last fall from Orlando's House District 47, is planning to lead a celebration of the Persian New Year. The event is planned for 11:30 a.m. to 1 p.m. on the 22nd floor, with the Iranian Student Association at Florida State University joining in, and with catering of Persian cuisine provided by Under Wraps.
The event is being heralded as the first celebration in the Florida Capitol of what Persians call Nowruz, sometimes spelled Norooz, which technically took place last Thursday, on the vernal equinox.
"Norooz was a big part of my life growing up," Eskamani stated in a news release, which included a photograph of her jumping fire last weekend in a celebration back home in Orlando. "As the first Iranian-American elected to any public office in Florida, it is my duty to help bridge cultural divides and share our traditions with others. What better way to do that than celebrating the Persian New Year through food, music, and dance?"
Eskamani had been open throughout her campaign about her Iranian-American heritage, even working it into a campaign TV commercial, paying tribute to her Iranian-immigrant parents. Once elected, she pointed with pride to becoming the first Iranian-American elected official in Florida, and one of only a small handful across the United States.
When she was elected, her victory drew significant coverage by Iranian media, which expressed curiousity and pride from Iranians in who one outlet called "this Persian girl."
In Iran, the new year begins with the advent of spring, and most everyone in the country — not to mention the millions of Iranians and non-Iranians who celebrate the holiday elsewhere around the world — observe it by doing a deep clean of their homes, celebrating a season of new life, jumping over fire, and wishing for good luck in the year ahead, she noted in the release.
Wikipedia.com says that the holiday is secular, and that its origins go back more than 3,000 years. The event is widely celebrated not just in Iran but by people in the Black Sea basin, the Balkans, the Caucasus, Western Asia, central and southern Asia, and by Iranians worldwide.
Eskamani said the actual Persian Nowruz celebrations traditionally last three weeks, so today's planned celebration still will be valid. Rooms weren't available on the equinox last week, she pointed out.
Yet there won't be any fire to jump; the Florida House of Representatives Sergeant at Arms Office wouldn't allow it. But she's not ruling it out for next year.