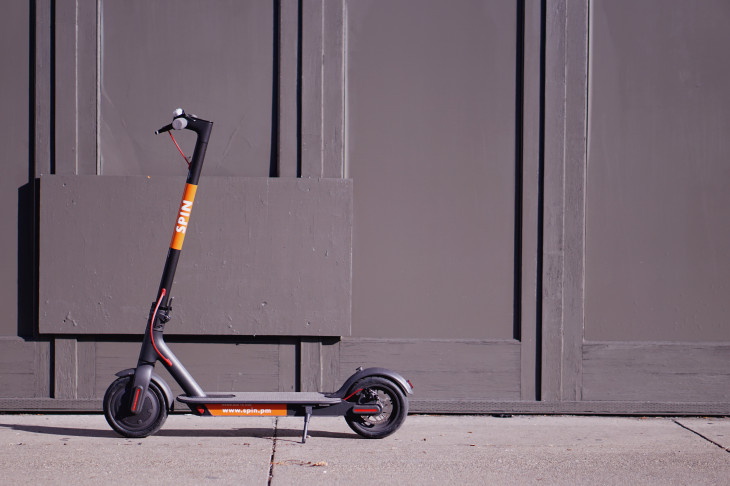 It's really quite simple: one size does not fit all.
Micromobility isn't a new buzzword in Florida.
Dockless scooters have been in Coral Gables for a year followed by Fort Lauderdale, and a bunch of cities across the state has had bike-share systems for years.
Just last week, Miami launched a scooter pilot, and Tampa plans to do so soon.
Scooters have been widely lauded as a new transportation option that both reduce dependency on cars and lets riders catch some rays while in transit.
So far, dockless mobility options have been regulated by cities, which protect their sidewalks and rights of way according to the unique needs of their communities.
However, some companies believe that the state knows city streets better than the local governments and communities themselves, and they have convinced a legislator or two to believe the same.
HB 453, sponsored by state Rep. Jackie Toledo, intends to give control of local sidewalks to the state. Creating statewide regulations for ride-sharing makes some sense, as cars are usually used to travel distances that cross multiple municipal borders.
But electric scooter (and bike) operators are different.
The vast majority of scooter trips are shorter than 2 miles — traveling only within a city's boundaries. The hyperlocal nature of scooter use means that scooters traverse streets and bike lanes where you might find pedestrians, the elderly, and strollers.
With such a wide range of characteristics in individual communities, it seems unlikely that the state Legislature would be as in tune with local needs as the local government itself.
At Spin, we believe that working with cities from the start is the only way to uphold public safety and order. We made a promise not to launch without the explicit permission of local government, whether that's a city or campus.
We were the first company approved to launch scooters in the state of Florida — a scooter-share program in Coral Gables that has doubled in size since launching last summer. Our commitment to community partnership goes beyond collaborating with local governments — it includes defending the rights of those governments to determine their own policies, and meet the specific needs of their communities.
HB 453 goes against our core beliefs: that cities should have a seat at the table and should have a say in how shared scooters can best serve their community.
This bill would completely prevent local control over issues critical to the community, including public safety, operational requirements, and rider data privacy. It would also upend Spin's ability to tailor our services for our partners and to establish a service that our partner communities can depend on.
Consider the question of public safety.
It's difficult to imagine how state legislators are best positioned to determine which intersections in St. Petersburg, for example, are best for both deploying scooters and minimizing impact on pedestrian-heavy corridors.
Block-by-block decisions like these require intimate local knowledge of street-level dynamics. Applying a heavy-handed, statewide pre-emption will likely aggravate the very transit problems cities are leveraging micromobility to solve by instituting a one-size-fits-all solution to problems that require more precision.
Pre-empting local governments' ability to regulate service in their own cities would also create business uncertainty and an unsustainable business environment for the shared micromobility industry. This would negate the investment and success of currently operating shared micromobility systems that have a proven track record of success and curtail the development of future partnerships.
Coral Gables' successful scooter launch is virtually unimaginable under a state pre-emption regulation framework — residents, businesses, and cities would all be harmed by this bill. While e-scooters and bike-shares are the cutting edge of micromobility today, new technology is just around the corner, and limiting cities' ability to pilot new programs will diminish innovation prospects and economic growth.
It's really quite simple: one size does not fit all.
The regulation of municipal spaces such as sidewalks is best left to those that walk them every day. That's why we'll continue to support smart regulations on the local level, and it's why we'll continue to oppose HB 453.
___
Brian Kyuhoon No is head of Public Policy, and Tim Alborg is Director of Government Partnerships for Spin.