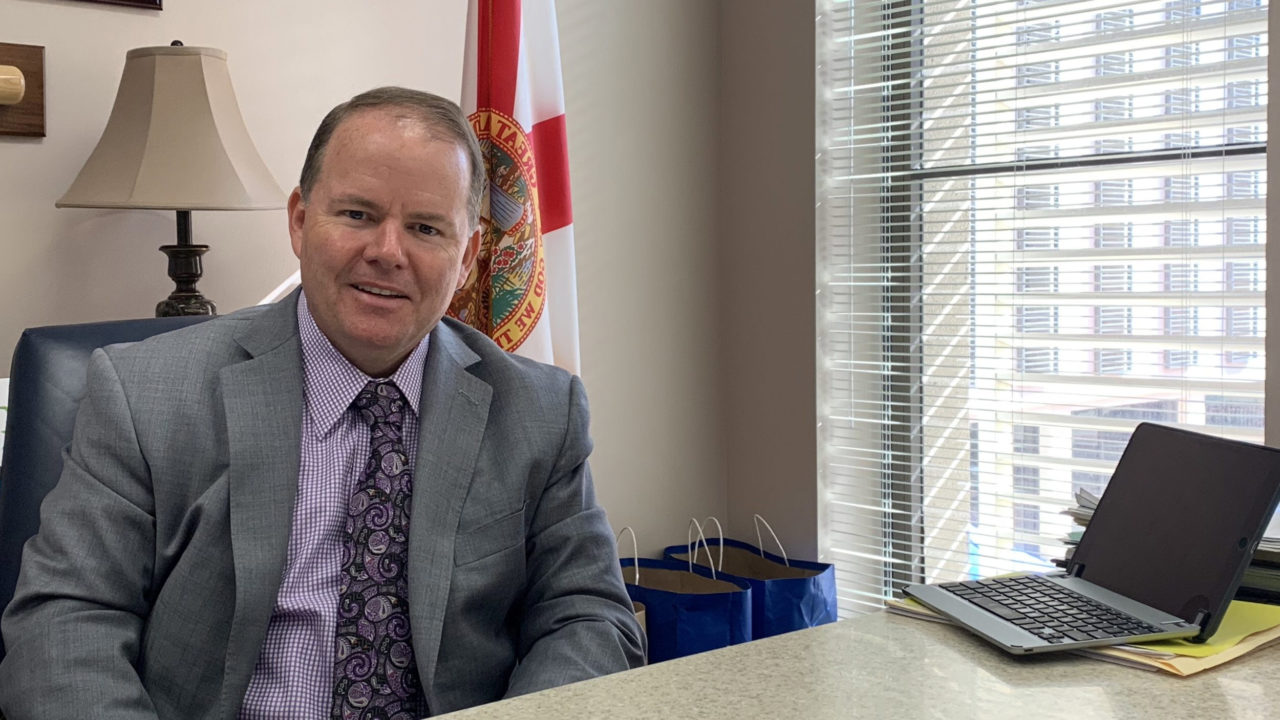 One example: $936,000 earmarked for "alternative water supply project."
With the House and Senate finally arriving at a concord on the 2019-20 state budget, there are at least some wins for Northeast Florida local projects on each body's "sprinkle list."
With both budget chairs from Clay County, expectations were high going into Session.
The Senate sprinkle list included $250,000 for American Beach's Well and Septic Tank Phase Out in Nassau County, of what was over $1 million sought. That was a priority of Sen. Aaron Bean and Rep. Cord Byrd. 
The goal was to eventually "construct water and wastewater lines to serve historical American Beach, allowing the residents to abandon their existing septic tanks and wells to eliminate sewage seepage into the soil and ground water." They hoped to mitigate red tide at the traditionally African-American beach.
As well, $936,000 was earmarked for the Clay County Utility Fleming Island Alternative Water Supply project.
Senate Appropriations chair Rob Bradley will have a front-row seat for that project, which seeks to improve the water quality at Doctors Lake via "emerging technology." This is a partial match for over $5 million in county funds.
Per the request, this will "fund a variety of hardware equipment including iPADs, Audio/Visual Equipment Stations, and desktop computers. This project will serve as a mobile maker space, STEM center…."
The expectation is that this helps students in one of the most resource-starved areas of the city, with everything from academic enrichment to career education.
The House sprinkle list included $10 million for a University of North Florida "operational increase," and $2 million for Lassiter Hall renovations.
The building houses the English Department; constructed in 1974, it has been a recurring request for fix-it money.
And the Jacksonville Center for Autism likewise came out ahead, with $250,000 for its vocational program secured by Rep. Jason Fischer. The school will use that to expand, allowing more vocational training and work output from students.
The Knowledge Is Power Program (KIPP)-Jacksonville got $1.5 million, another Fischer project.
The Florida School for Deaf and Blind will also get over $2.3 million for a dormitory rebuild, a priority of Rep. Cyndi Stevenson.
As well, public radio/TV station WJCT will get $225,000 for roof replacement.
Beyond the so-called sprinkle list, the final budget bill has more good news for local stakeholders.
In what is the biggest win, another Fischer priority: $8,000,000 of nonrecurring funds from the State Housing Trust Fund for the Jacksonville Urban Core Workforce Housing Project. This will bring more affordable housing to Jacksonville's Cathedral District.
Jacksonville's Freedom Park got $521,855, yet another Fischer haul.
Per the appropriations request: "The park will recognize Veterans with Post Traumatic Stress Disorder (PTSD) and the Gullah Geechee. Additionally, Freedom Park will create an entry feature into the National Heritage Corridor and Fort Caroline National Memorial. These locations are national assets and important to the history and culture of the area."
Jacksonville University got $2 million for its EPIC program. The goal: to keep talented students studying and working in Florida.
The Mayo Clinic Cancer Center scored a $1.5 million appropriation.
Jacksonville's Northwest STEM Center for Teens, meanwhile, got $1 million. Rep. Kim Daniels carried that.
The city also got $278,621 for fire gear extractors and dryers.