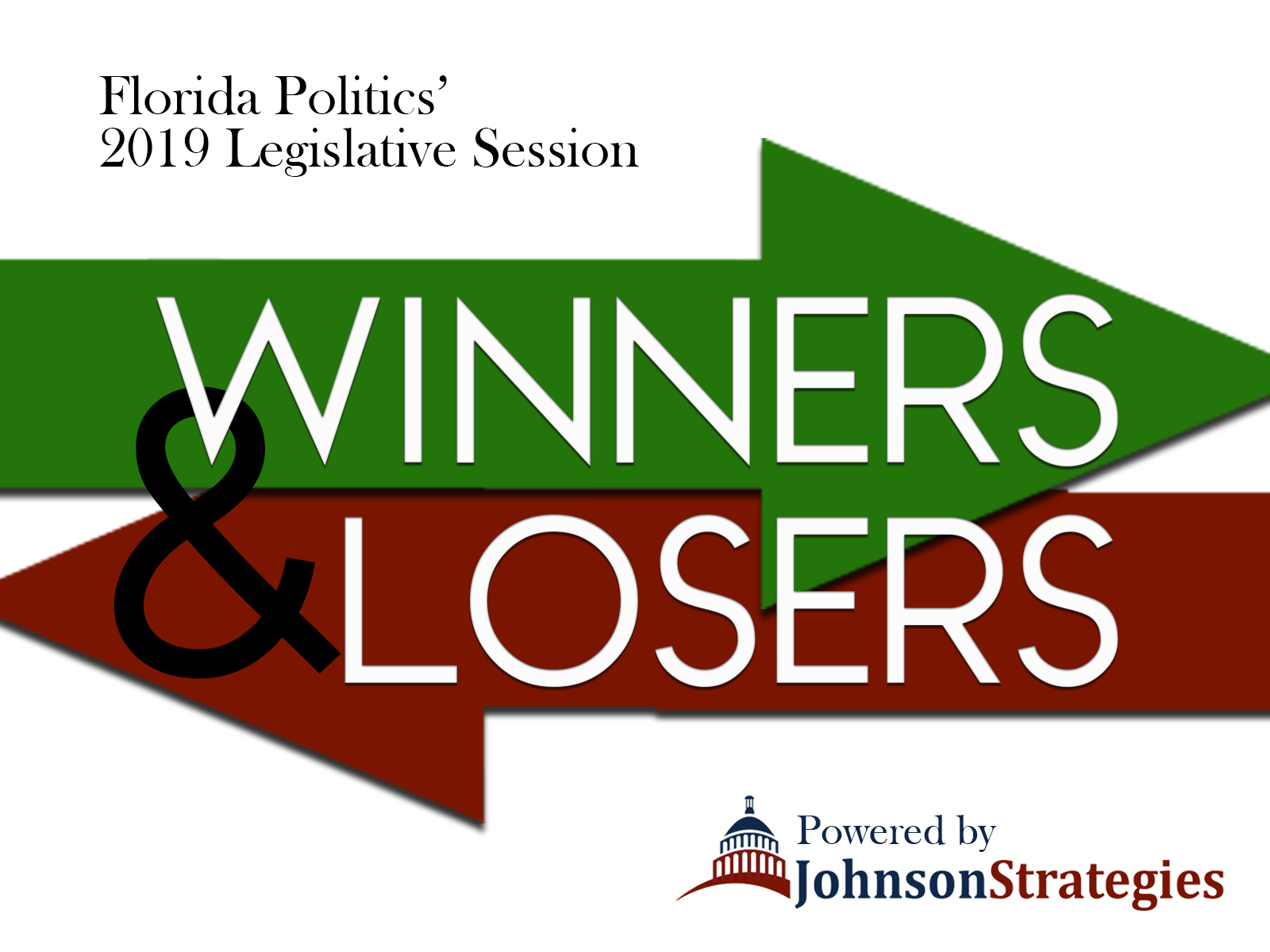 It was almost like an election-year Session, where everyone just wants to grind it out and go home. And that, for the most part, is what they did.
Unlike last year's Legislative Session, when the Parkland tragedy sucked out all the oxygen, 2019 was a comparatively sedate affair.
What was this Session's theme? Anybody got a clue? See, it's nearly impossible to say. This was almost like an election-year Session, where everyone just wants to grind it out and go home. And that, for the most part, is what lawmakers did this year.
Sure, there was transitory dudgeon on felons' voting rights and so-called sanctuary cities (at least one person even got arrested during a protest). But any lingering angst about a possible Special Session this summer for gaming, or for dealing with the Scott Israel/Mary Beth Jackson suspensions evaporated quickly. Even this year's budget process, aside from the need for a Saturday Sine Die, was bereft of the usual high drama.
Nonetheless, as they are every year, some reaped reward and others' oxen were gored. And here they are, this Session's "Winners and Losers," with the usual proviso that it really ain't over until the Governor wields his red line-item veto pen.
P.S. There's an additional section at the bottom for our friends and frenemies in the news media.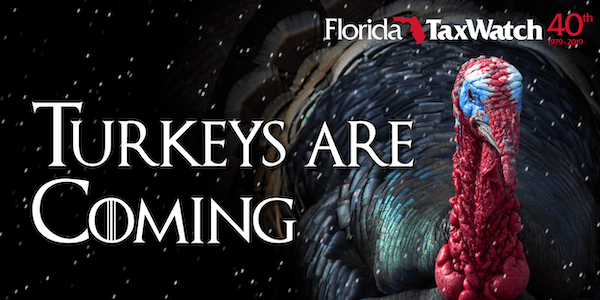 Biggest winner
The conservative movement — Remember the Blue Wave? We can't blame you if you don't, because it didn't change the tide in Tallahassee. Conservatives had one of their most successful sessions in years, passing a major expansion to school choice scholarships, banning sanctuary cities, adding classroom teachers to the school guardian program, lowering taxes, passing some tort reform and repealing certificates of need.
Winners
Ron DeSantis — The new Governor has been riding high since Election Day, with poll after poll showing him as the most popular Republican in the Sunshine State — even Democrats like him. With his first Legislative Session in the books, there's no reason to believe his momentum will slow down. Heading in, he made it clear he wanted decisive action on the environment, cash for Hurricane Michael recovery, a prescription drug import plan, smokable medical marijuana and a school choice expansion. Done. Every single one of them. His only major regret? No occupational licensing reform. But there's no need to fret, he still has three (probably seven) more chances to get that done.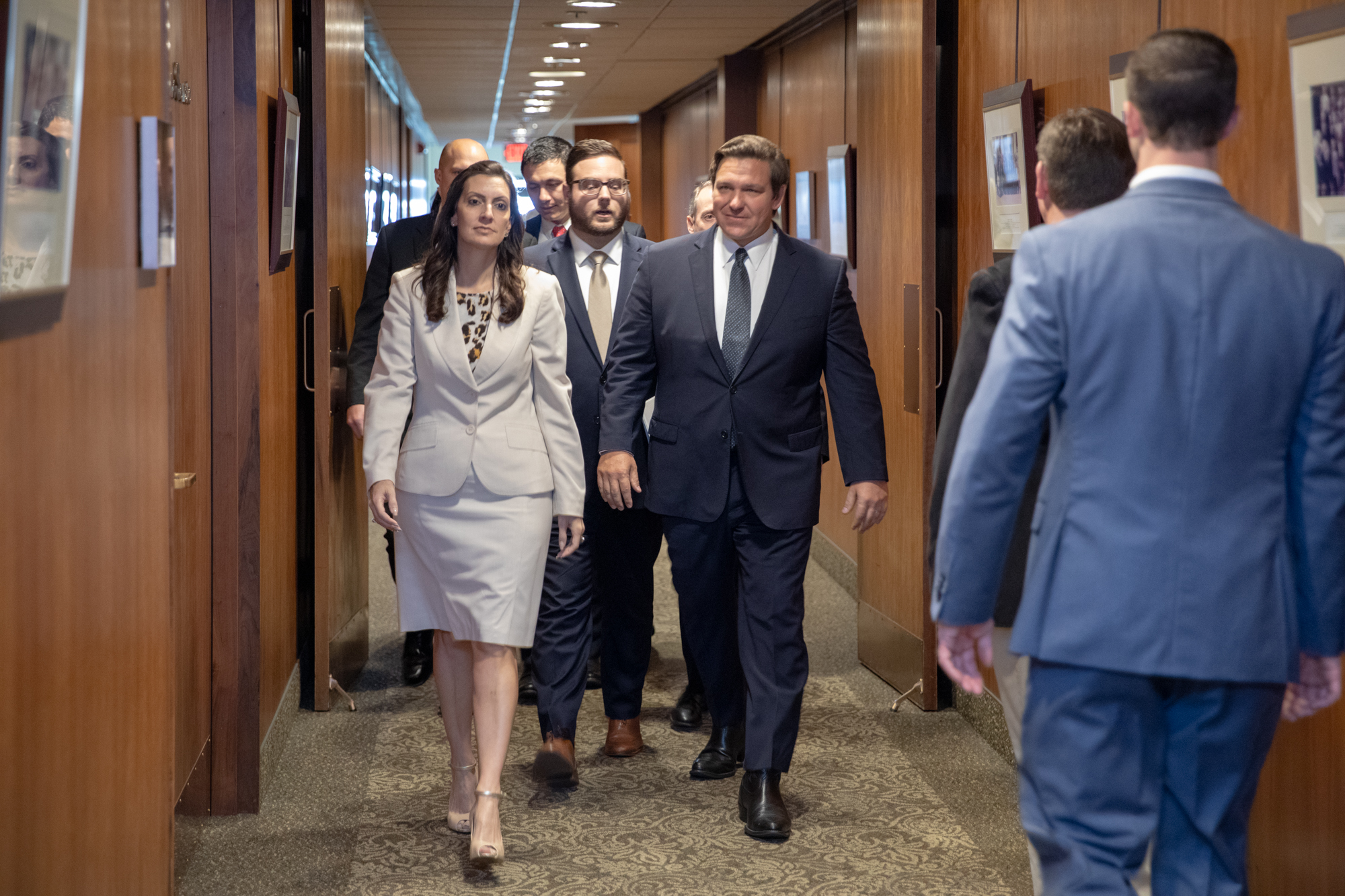 Jeanette Nuñez — The Lieutenant Governor will get travel reimbursements for trips from her home in Miami-Dade to the Capitol as lawmakers approve budget language allowing her to have an "official headquarters" down South. Of course, tough luck for all the little people who get state jobs in Tallahassee and are expected to move there as opposed to commuting and staying in hotels at public expense!
Nikki Fried — Lawmakers passed SB 1020, establishing a state hemp program within the Florida Department of Agriculture and Consumer Services. It was one of her signature issues. We'll let the new Agriculture Commissioner speak for herself: "Florida is now on the verge of … creating a multi-billion dollar industry. Floridians want access to safe, tested cannabis and CBD. With this bill, our Department can make those goals a reality and transform our economy."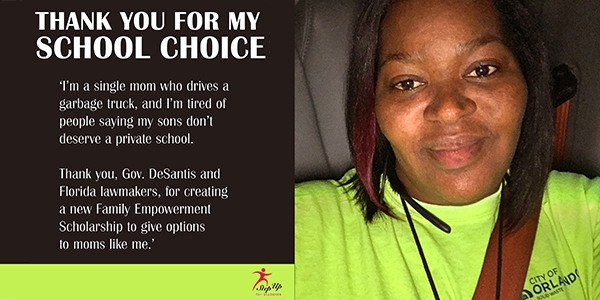 Ashley Moody — To be clear, she almost didn't make it into the W column. But the bill to help her get access to the state drug prescription database for her mega-opioid lawsuit passed the House and Senate, and DeSantis said he'll sign it. This was a big test of her influence in her first-ever Legislative Session, and she passed with flying colors. Props also to Legislative Affairs Director Dan Olson for helping to work out the confidentiality concerns and get this thing done.
Jimmy Patronis — The first Session after his first election for CFO (after Rick Scott appointed him for the job) saw Jimmy as a home-run hitter. He fought for firefighters to secure cancer benefits they rightfully deserve and helped put a dagger through the heart of AOB abuse, as one advocate put it, to "empower Florida insurance consumers to take back control of their benefits and help weaken that man-made hurricane."
Bill Galvano — Maybe it was the point Senate President Galvano made on Day 1 — when he was willing to walk away from everything except the budget and wouldn't be held hostage. By sticking to that promise, he walked away having accomplished all his priorities: an infrastructure bill, a balanced approach to K-12 with the new scholarships and significant achievements for teacher bonuses and raises, school safety legislation, red tide initiative, jump-starting northern water storage. He put himself in a position of power with the Seminole Tribe by taking gaming out of the budget. Now, the state is in a suitable place to move forward on comprehensive gaming legislation that will maximize revenue to the state. It may have sometimes looked as if the House was in charge, but Galvano, a man known as a master negotiator and problem solver, had a plan all along. He accomplished it without any major divides or meltdowns in his chamber while empowering members and getting what he wanted.
José Oliva — His first go around with the gavel saw him get his biggest priority — the "certificate of need" repeal — to the Governor's desk. But that wasn't his only major score. He also quarterbacked the prescription drug importation program, a major expansion to telehealth and a measure that will allow patients to stay overnight for outpatient surgery. While the Miami Republican thanked lawmakers for "leading on revolutionary health care reform," he deserves to pat himself on the back, too.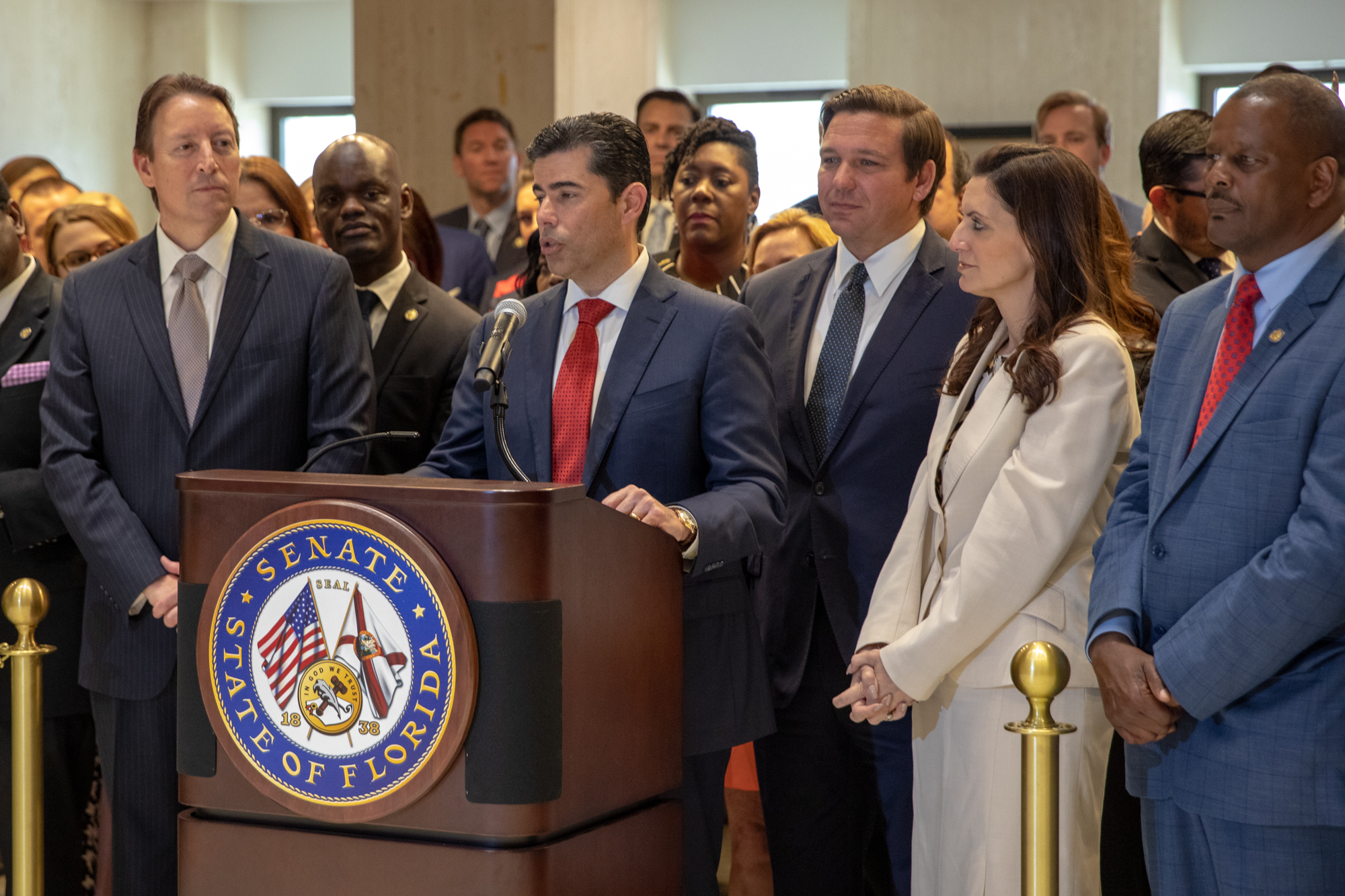 Conference presiding officers — Senate budget chief Rob Bradley and House counterpart Travis Cummings absolutely killed it this year, as did the chairs of the House and Senate appropriations subcommittees. Documents were always available before every meeting, they cut down on late-night meetings, and their efforts to keep the public informed of schedules was the embodiment of "government in the sunshine." Can it please be like this every year?
Wilton Simpson — In addition to his general badassery, the next-in-line Senate President was able to add several more lines to his brag board. The biggest one? A sweeping, comprehensive health insurance package that will help protect hundreds of thousands of Floridians with pre-existing conditions. That'll save Floridians some heartache if Washington decides to gut the requirement from the Affordable Care Act. Oh yeah, he also succeeded where many lawmakers have failed by successfully shepherding a texting-while-driving ban through the Legislature.
Jeff Brandes — The St. Pete Republican state Senator is the best argument against term limits. His championing of criminal justice reform this year alone shows his growth and position as a senior statesman, since joining the House in 2010, then moving to the Senate in 2012. Don't forget his continued leadership in the disruptive technologies arena, including micromobility.
Travis Hutson — With his leadership race with Kathleen Passidomo for the future Senate presidency as a backdrop, Hutson acted with deliberation and gravitas as he steered the Senate TED ship through stormy waters trying to save a vessel in distress: VISIT FLORIDA, the state's tourism marketing arm, which was set to be scuttled by the House. An eleventh-hour deal saved the agency for another year, all thanks to Hutson's quiet back-channel diplomacy.
Kathleen Passidomo — The Majority Leader is a consensus maker on several critical issues in the policy arena. And if anyone was in doubt, just take a look at her 2019 accomplishments. She seamlessly managed the Senate floor, shepherded President Galvano's priorities, added critical mental health language into the school safety bill, resolved the years-old Alligator Alley Fire Station issue and navigated substantial corporate statute rewrites. Calling her effective would be an understatement.
Paul Renner — As chair of House Judiciary, Renner ran point on one of the most comprehensive criminal justice reform packages in recent history and passed his Patient Savings Act unanimously, allowing for more patient control of health care costs. Give him an issue, or a cause, and he'll work both sides of the aisle for consensus. Perhaps it's his military training and tours of duty that has set up this 2022 Speaker-designate's command.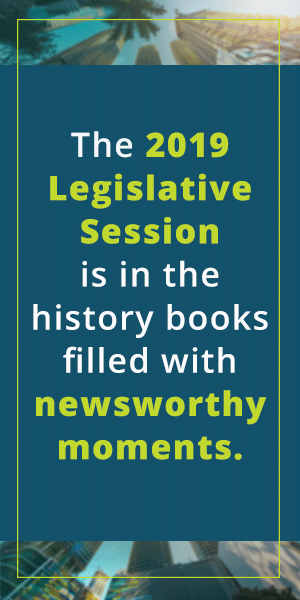 Chris Sprowls — Like a special forces commando, Sprowls spent most of Session on search and rescue missions as well as the occasional search and destroy run. From disentangling the Governor's and Attorney General's priorities to pulling his fellow members' out of the ditch (like his last minute, late-night rescue of the human trafficking bill), you would be hard pressed to find an area that he didn't touch. Unlike some legislative leaders who call balls and strikes based on the lobbyist or special interest they like or dislike, Sprowls dives deep into the details and the merits of the policy. Strangely enough for this process, he seems both to be sincerely interested in doing the right thing and in possessing the legislative skills to make that a reality.
Nick Duran — The Miami-Dade lawmaker proved himself to be the trusted leader of a coalition of moderate Democrats who have consistently been at the table with House Republicans. As a result, he had more budget projects to receive final funding than any other Democrat. Better yet, all of those appropriation projects go toward major issues facing Floridians, including sea-level rise, water integrity, affordable housing and mental health issues. Keep an eye on this rising star.
Dane Eagle — Quiet and hardworking, never one to really stand up and make a spectacle of himself, he helped Richard Corcoran last year get the votes for the Parkland bill. This year as House GOP Leader, not once, not twice, but three times, he managed to get the sanctuary cities bill through the House. He led a large caucus and substantial freshman class smoothly while helping deliver on the Oliva agenda.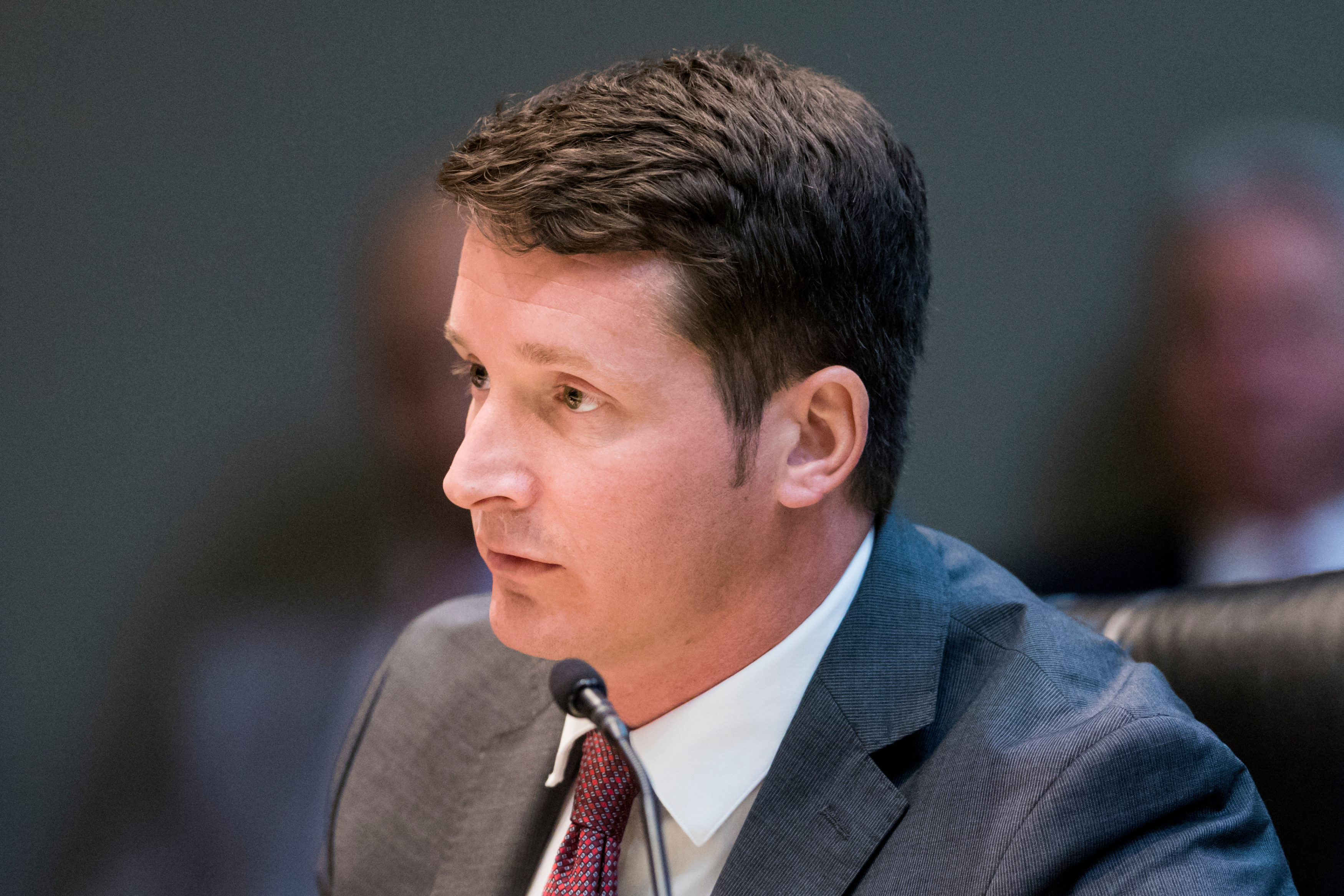 Randy Fine — Fine was tasked with spearheading Speaker Oliva's second-highest priority of higher education. And he crushed it. His aggressive style and unorthodox challenge to the University of Central Florida led to the departure of its two most senior leaders. And his personal story about anti-Semitism led to the first-in-the-nation legislation to treat anti-Semitism in our schools the same way as racism.
Kionne McGhee — The House Democrat Leader was a gentleman throughout the session, up to his gracious comments on the last day that the "business of this House should not and cannot be run as if we are running our campaigns." He caught some flak from fellow House Dems, who threw him under the bus in anonymous comments to the Orlando Sentinel. But his star remains firmly in the political and policy heavens.
Rene Plasencia — A former educator, Coach P transitioned into health care issues during a contentious health care year. Besides, he has been an independent thinker over the last few years with some stellar floor speeches, including on SB 7070. His political career will be far from over, once he is term-limited out of the House.
Jackie Toledo — For HB 107, which makes TXT N DRV a primary offense. From the minute she announced her bill at an east Tampa news conference, which was covered by eight TV stations, to working behind the scenes, Toledo finally accomplished what most Florida motorists want — tougher laws to crack down on those texting while driving.
—
Lawmaker 'Honorable Mentions'
Lizbeth Benacquisto — The Senate Rules chair ran the show her way. Her opposition to Moody's opioid bill didn't appear to be the best look at first blush, but she stood her ground on patient privacy concerns until she was assured they were addressed.
Lauren Book — From banning sex dolls to fighting human trafficking, it's hard to top her various successes this year. And how many lawmakers see so many initiatives passed while also receiving a national award?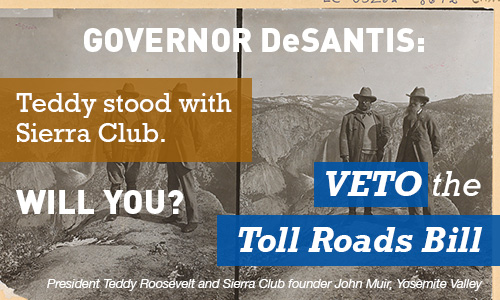 Doug Broxson — Mr. AOB Reform and one of the Panhandle's greatest advocates post-Michael.'Nuff said.
Joe Gruters — Agree or not with the policy, his fight for the sanctuary cities bill will go down in history as a fantastic legislative triumph. And one that was by no means a foregone conclusion going into Session, especially considering similar efforts died in recent years.
Ben Diamond — Though the St. Petersburg lawmaker drew criticism for taking on McGhee's effort to call leadership elections for the next three classes, he ended up being the beneficiary of the plan to establish a succession plan for House Dems. Winning on the first ballot, Diamond is the first ever House Democratic Leader "Designate Designate" (meaning he'll take the mantle after the 2022 elections) and he has a chance to provide his caucus some much-needed stability and continuity.
Jamie Grant — The Tampa Republican even got called out by Joe Biden over the restrictive felon voting bill, calling it "a modern-day poll tax." But from that bill to killing blind trusts to making it tougher to amend the state Constitution, he had a killer Session, sticking to what he believes.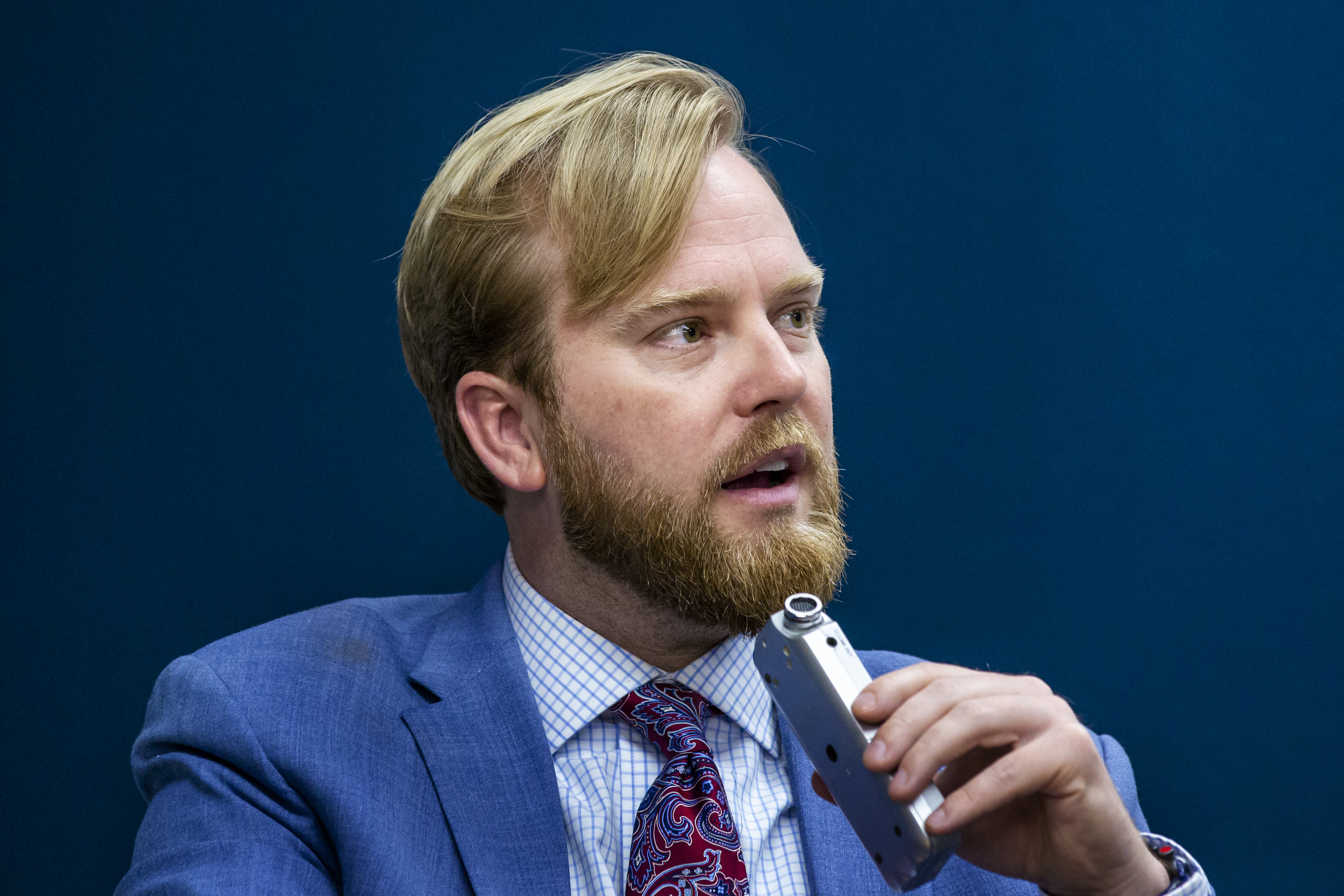 Tom Lee — There's the Old Man and the Sea, then there's Tom Lee and the Florida Legislature. The senior statesman may have hit his high mark this Session with his usual contrarian tirade against charter school funding. His "I am just unchained, I'm done" speech from last year came full circle.
Shevrin Jones — When we saw his fiery floor speech against the "arming teachers" bill (yes, we're still calling it that) on a nightly network newscast, we knew this House Democrat had truly arrived. Ain't no stoppin' him now.
Jason Fischer — The Jacksonville Republican was the point man for several issues, and he was able to get most of them across the finish line — he went seven out of nine, in fact. The biggest of them all was the autonomous vehicle bill. Before this session, Florida required autonomous vehicles to have a licensed human driver in the driver seat. Not anymore. Fischer also made strides in other major policy areas, such as long term care and the rollout of 5G technology.
—
AAA — The auto club, believe it or not, was a huge winner. Its priority of making texting and driving a primary offense — an issue that passed with the aid of Bascom Communications — made it over, as did AOB reform, which helps their insurance policyholders. (It owns two insurance companies in Florida.) It also saw a bill pass to assist with winding down their foundation as they move into the next phase of their Florida growth strategy. Finally, as a board member of VISIT FLORIDA, it sent more than 3.5 million emails to their members to encourage lawmakers to keep the agency alive.
Airports — When VISIT FLORIDA was on the chopping block, it wasn't just the beloved mouse in Orlando who could have suffered. With half of all tourists arriving in Florida by air, the state's 120+ airports benefit significantly from booming tourism. The Florida Airports Council joined the chorus of voices who helped ensure the state's tourism organization's future … at least for another year.
Americans for Prosperity-Florida — The group supported this year's educational choice bill, telehealth, certificate of need reform, and the Florida First Step Act. It also shined a light on erroneous occupational licensing standards that prevent people from entering the workforce. All this, even though it was Skylar Zander's first Session after taking the reins from Chris Hudson, promoted to VP of State Government Affairs. Under Zander, AFP-FL had its most successful legislative cycle.
The Associated General Contractors — The association made a successful push for legislation tweaking the process for general contractors to pay suppliers and also allows general contractors to collect attorney fees if they have to take a subcontractor to court for shoddy workmanship. Construction is booming; with these changes, that trend will likely continue.
AT&T — The telecommunications giant teamed up with Florida Internet & Television and took a leadership role in pushing legislation blocking local governments from standing in the way of 5G. Their priority bill (SB 1000) puts a "shot clock" on infrastructure upgrade application to keep municipalities from dragging their feet and creates a smoother process for upgrading existing facilities. Blazing internet speeds are one step closer to reality.
Autonomous Florida — The Sunshine State is in the fast lane when it comes to embracing the emerging autonomous vehicle industry. 2019 saw the Legislature pass a bill making Florida quite possibly the most AV-friendly state in the union — HB 311 opens the door for automated ride-sharing platforms and gives the Florida Turnpike Enterprise the green light to fund and operate AV test facilities. And the Florida Chamber's Autonomous Florida program was instrumental in helping get that framework into statute.
Faith Olivia Babis — The disabled advocate and former Senate candidate became the unlikely face of pre-emption. "I never tried to be the straw ban lady," she said. Nevertheless, Babis' mere presence in Legislature committee meetings utterly shifted the debate on whether municipalities should prohibit plastic straws. Born without arms, Babis instantly presented a case why many need the tools. Forget pics of sad sea turtles. She argued humans denied straws could choke on paper alternatives. Babis arrived a practiced speaker, equipped with solid research (straws make up 0.001 percent of plastics in the ocean). With a new job at Disability Rights Florida, she has effectively moved to Tallahassee now.
Brewster Bevis — Does this dude know how to teleport or something? No one testified at more committee hearings this Session than the longtime Associated Industries of Florida Lobbyist, and he helped land many of the group's top priorities, including stopping a "matrix acidizing" ban that could have wrecked one of Northwest Florida's top industries.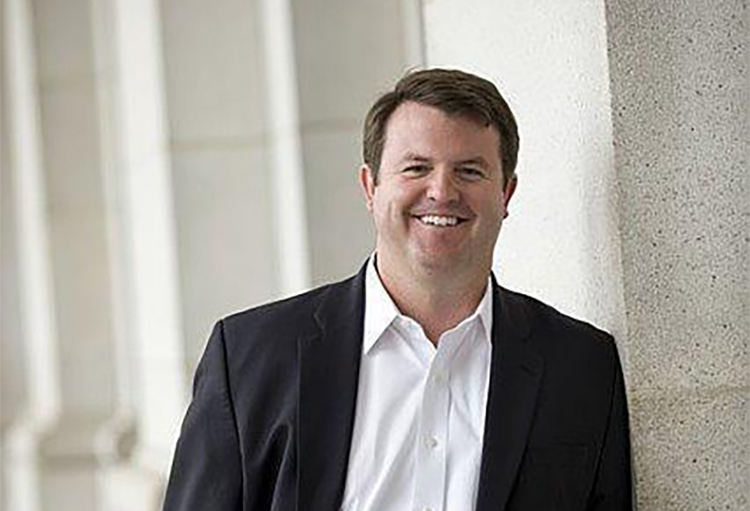 Businesses that rent their space — Stores renting space will see a decrease in their Business Rent Tax — which will lead to reinvestment in the form of expansion and jobs. However, Florida remains the ONLY state in the nation charging this tax. Here's hoping the B.R.T. goes B-Y-E.
Businesses in general — Passidomo and Rep. Cord Byrd partnered with the Business Law Section of The Florida Bar to pass a complete rewrite of the state's corporations statute, which had not seen an update in three decades. Also benefiting from this over the 500-page bill: 778,913 domestic for-profit corporations regulated by the state.
Boat buyers — You can call it "Carfax for Boats," but Ed Hooper and Jayer Williamson's legislation is long overdue consumer protection. A unanimously supported bill will require vessel titles to disclose whether that shiny used boat for sale on Craigslist is actually a buffed up piece of junk. Given Florida's brand as the boating capital of the U.S., that's something good to know before the deal is done, instead of finding out when miles offshore.
Caterpillar — The heavy equipment maker dug itself out of a hole the Florida Supreme Court put them in. The high court ruled Caterpillar and other companies that lease construction equipment can be held liable for accidents on the job site. Lawmakers voted to change that, so long as equipment renters carry injury and property damage insurance. Build on.
Charter schools — How well did Florida's public charter schools do this year? Let us count the ways. They landed more than $158 million in PECO cash. The Legislature passed a massive expansion to school choice scholarships. And, on day 60 of Session, lawmakers tacked language on to the tax cut package requiring traditional public schools to cut them in on money raised through future local referendums. There are a lot of lobbyists who deserve to be name-checked here; at the top of that list has to be Chris Moya of Dean Mead.
Choices at bars & restaurants — A handful of local governments took their pollution anger out on plastic straws — which make up less than 0.03% of the total pollution in the world — by passing ordinances banning them. Legislators smartly realized banning them wasn't the answer and instead adopted a moratorium with a study to gauge their impact, which also ensures Florida's disabled community still has continued vital access to plastic straws. Besides, we all know paper straws suck.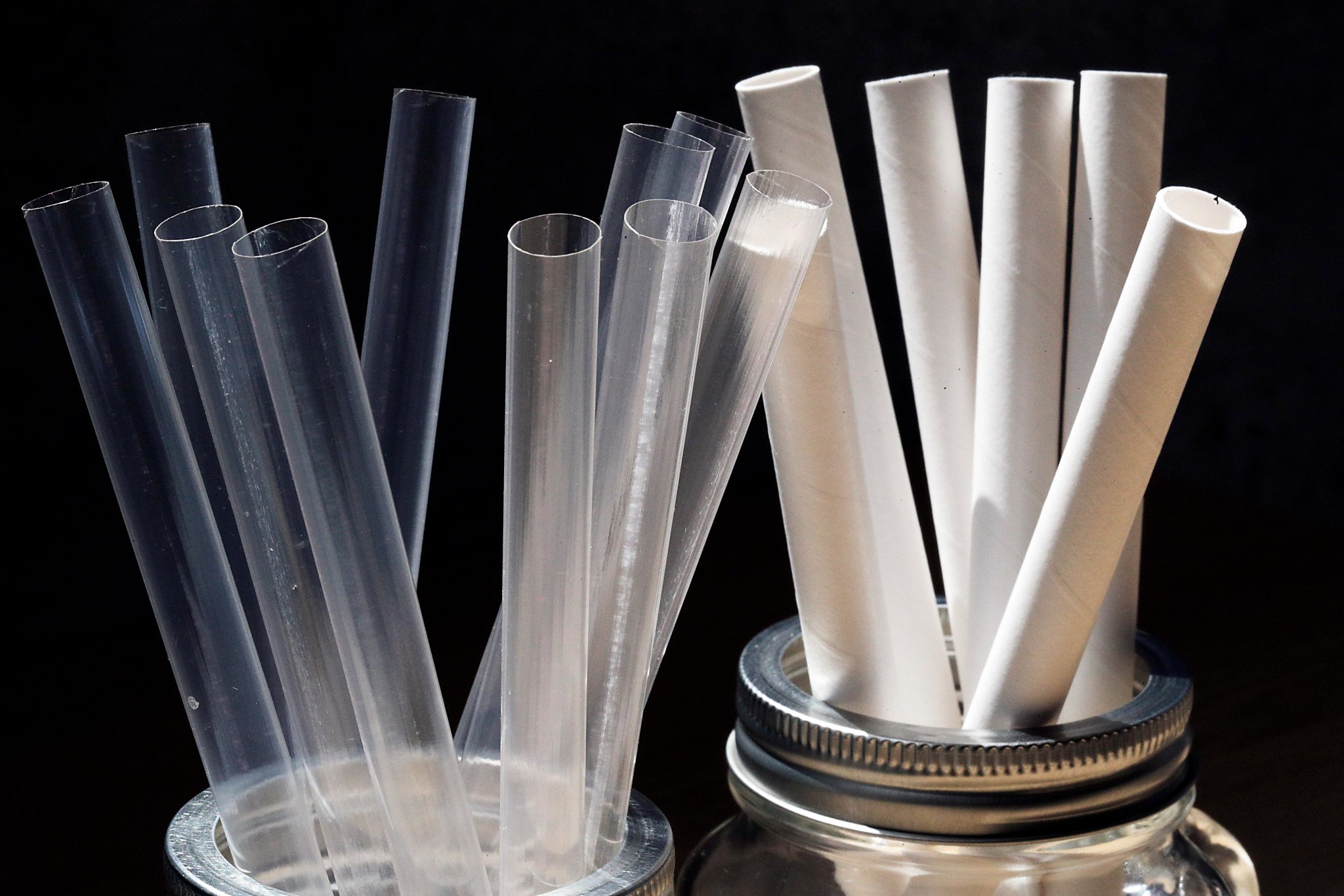 Churchgoers — A bill that would have allowed people to carry concealed weapons in churches with schools on their property died in the Senate. We're still not clear who really wanted this legislation. But alas, it's toast. Again, we like to imagine: What if Sister Mary Stigmata, aka "The Penguin," had pulled out a pistol instead of a ruler on Jake and Elwood?
Civics education — A proposal sponsored by Rep. Vance Aloupis and Sen. Kelli Stargel gets Florida students some on-the-job training in how state government works — it creates a half-credit high school civics course that encourages students to take part in nonpartisan community projects. Helping the issue was DeSantis' strong support for civic education.
Clean water — A high priority of Gov. DeSantis, this Session brought an unprecedented level of funding for clean water, including support for septic to sewer conversions, red tide research, springs protection, and water projects such as the EAA Southern Reservoir and storage and treatment north of Lake Okeechobee.
Commercial interior designers — Facing certain death once more as part of the big "Deregathon," the designers pulled a rabbit out of a hat as lobbyists Nortelus/Roberts Group, Scott Dick, and Ramba Consulting successfully restored the designers' licensure and board representation. Too bad the bill died.
Consumer Protection Coalition — The advocacy group spearheaded by the Florida Chamber of Commerce has been on the front lines of the "assignment of benefits" reform battle for years. CPC earned the victory they were looking for: substantive legislation to curb rampant AOB abuse in homeowners' insurance claims. There's still work to be done, however. Hopes of auto glass AOB reform were shattered late in the game, and trial lawyers are already looking for holes in the new law. Still, the Consumer Protection Coalition, and ratepayers, have reason to revel.
Richard Corcoran — When he was House Speaker, he managed to pull off arguably the biggest public education reforms since Jeb Bush was in the Governor's Mansion. He has only been Education Commissioner for a few months, but he has found even more success than when he was holding the gavel. Lawmakers answered his and DeSantis' call, passing the Family Empowerment Scholarship Program. In his own words, it's a "historic" moment and a "game changer." You can agree to disagree on the policy, but that's nothing short of accurate.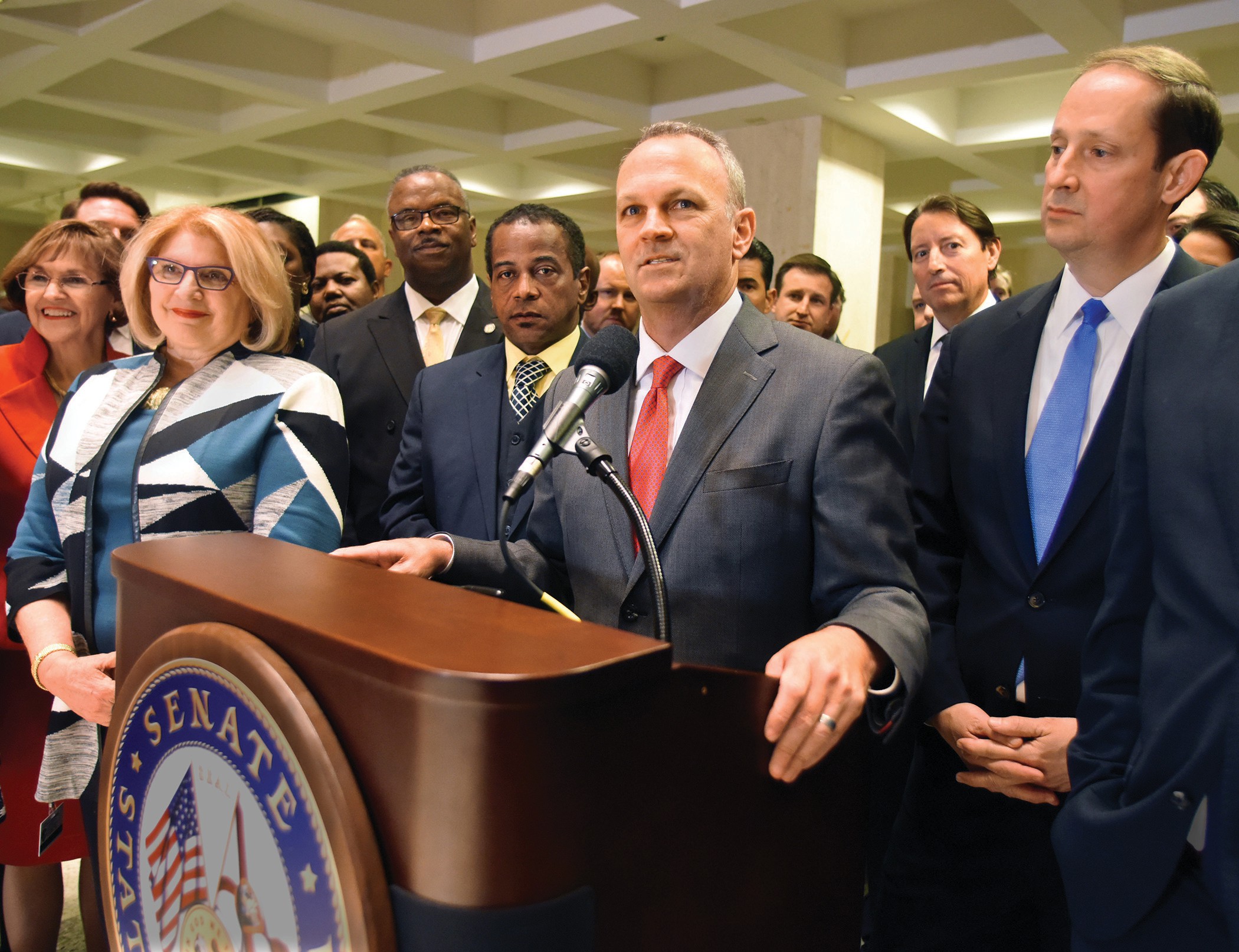 Keyna Cory — For several years, she has led a coalition to pass texting while driving as a primary offense. Like many issues, they started just trying to get bill sponsors, then to get bills heard in committee, then to pass a bill in at least one chamber. Advocates had to settle for less than they wanted along the way — but kept fighting. Now, she — and they — are winners.
Cosmetology professionals — After the Governor held his "Deregathon," it seemed all but inevitable that training standards for cosmetologists and barbers would get slashed. However, this shortsighted effort was clipped by coordinated communication and lobbying effort that highlighted the dangers of saddling Florida with the nation's weakest training requirements. The bottom line is … it's still safe to get your hair cut or your nails done in Florida.
County jails — When people get booked in jail, they get one phone call. But that hasn't stopped them from trying to get more by smuggling in cellphones. They haven't ever been welcome in county jails, but the lack of serious penalties for sneaking them in made the ban toothless. That changed with the passage of HB 7125, which makes bringing a phone into jail a third-degree felony. The lobbying team of Chris Carmody, Robert Stuart and Katie Flury of GrayRobinson worked on behalf of Orange County to insert this provision.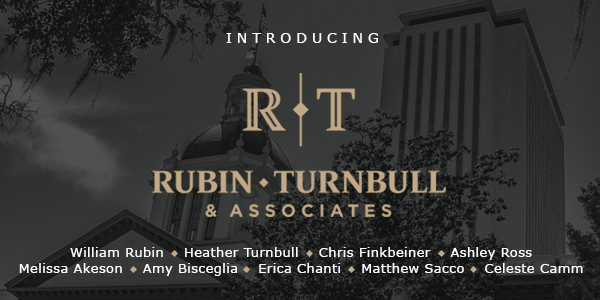 Court workers — Shepherding in a new relationship between the branches, state court employees, as well as state attorneys and public defenders, will receive pay increases this year. Those workers have been pushing for pay bumps year after year, and thanks to some strong representation by The Florida Bar, the Legislature issued a ruling in their favor.
Crime Survivors for Safety & Justice — Florida's 2019 criminal justice reform legislative package is the most significant justice reform bill passed by the Legislature in 20 years. This is the first time criminal justice reforms, which both reduce incarceration and improve safety, were advanced in partnership with crime victims, representing a turning tide. Thanks to the changes, Florida is expected to have fewer felons, a lower prison population, and less recidivism. Win, win, win.
Daytona State College — The institution has been dreaming of new facilities at its Deltona campus, but now it has the opportunity to put theory into practice. The Legislature is shipping the school $5.1 million to the Volusia County college so it can add a classroom building for nursing and vocational students. With those jobs in high demand — Volusia has more than 400 manufacturing companies alone — DSC isn't the only winning here.
Direct-care workers — For the second year in a row, the Legislature has funded retention bonuses for the front-line workers in the Department of Juvenile Justice. The boost Sens. Bradley and Brandes shepherded in last year cut turnover by 20 percent, and this year they worked with the Florida Juvenile Justice Association to keep the program rolling. The workers aren't the only winners here — it's a coup for the kids, too.
Dave Ericks — The veteran lobbyist put some major elbow grease into a noble cause — protecting female correctional officers from sexual harassment. Those efforts bore fruit with the passage of SB 828, which scored unanimous votes in the House and Senate. Also known as the "anti-gunning" bill, the measure gives correctional facilities an obligation to take reasonable steps to prevent prisoner-on-guard sexual harassment. And if it happens, failure to respond properly can result in extensive civil liability.
Embry-Riddle Aeronautical University — Lawmakers delivered the high-tech school quite a payload this year. The Daytona Beach school received $4 million across a pair of appropriations — hat tip to businessman and board member Mori Hosseini for the assist. $3 million of that cash will be used to boost the Gaetz Aerospace Institute, which gets high schoolers across the state involved in STEM. The other million will go toward a hybrid-electric propulsion test cell at the school's research park.
Farm Share — The 28-year-old nonprofit is always a winner, really. They're among the first to show up when disaster strikes the Sunshine State. Just look at the Hurricane Michael response — 2.2 million pounds of food and supplies delivered in the first two weeks after the Cat 5 made landfall. With Session in the bag, they've notched another W thanks to a $1 million appropriation from the Legislature.
Florida A&M University — Lawmakers anted up about $280 million for education construction projects, but only about $76 million of that was earmarked for higher ed. FAMU was by far the biggest winner, laying claim to nearly a third of that cash. The $24.8 million the Tallahassee-based institution received will be used to a new student services center. Go Rattlers!
Florida Association for Behavior Analysis — After AHCA announced a plan that would have cut Medicaid rates for behavior analysis providers by as much as 50 percent, FABA helped coordinate multiple rallies across the state that captured media coverage and legislative attention. This push was highly successful, forcing AHCA to shelve the proposal in favor or a more thoughtful approach. That's a win everyone can feel good about.
The Florida Association of Health Plans Inc. — Led by Audrey Brown, who worked mostly behind the scenes for the past several months to bring life and health insurers together to pass long-term care insurance reform. Reform necessary to fix the financial instability and uncertainty in the long-term care insurance market (see: Penn Treaty insolvency), and, ultimately, protect seniors from double-digit rate hikes and ensure they have continued access to the benefits of long-term care insurance products. While it wasn't an issue that got a lot of newsprint, it was a heavy lift to bring industries together to accomplish this win for Florida seniors. Congrats to the entire FAHP team, as well as its public affairs partner, Bascom Communications and Consulting.
Florida Atlantic University — The university picked up another $12 million in recurring dollars for base funding. That alone should have Owlsley Owl flying high, but that wasn't their only win. The South Florida school also picked up $10 million in PECO funding for a new STEM Life Sciences Building on its Jupiter campus. Math is fun.

Florida Blockchain Alliance — The Legislature greenlit a bill that would spawn a working group to explore the technology that facilitates cryptocurrency transactions. The Florida Blockchain Task Force will study blockchain's potential use in state government. That bill flew under the radar, but there's a new association that stands to benefit from it: the Florida Blockchain Alliance. Not a bad Session for the new kids on the block.
Florida Dental Association — Dentists will soon have a way to cut down on their debt while low-income Floridians will have more access to care thanks to the creation of a dental student loan repayment program. The program would reward dentists who practice as Medicaid providers in rural and underserved areas with up to $50,000 a year to help repay their loans — and they can do it for up to five years. That's a reason to smile.
Florida Free & Charitable Clinics — These clinics around the state are already winners for their volunteer, nonprofit, faith, and community work — providing more than $100 million in medical services last year. But they are also winners this Session because they once again secured $9.5 million to continue serving the 2.8 million Floridians living below the poverty line — many of them children.
Florida Hemp Industries Association — Fried wasn't the only winner when lawmakers gave the go-ahead to bring the hemp industry to Florida. It was also a boon for the recently formed Florida Hemp Industries Association. Advocates say it could be a lifeline for Florida's agriculture industry, too. Especially in Northwest Florida, where Hurricane Michael caused billions in crop losses.
Florida Hospice & Palliative Care Association — An oft-overlooked aspect of the certificate of need repeal is that hospices were carved out. That they were able to dodge the repeal that hospitals could not is a major coup. Hospice physicians also made a successful push to get around the Prescription Drug Monitoring Program requirements when prescribing controlled substances, helping patients in end-of-life care avoid wait times for drugs that can ease their suffering.
Florida Independent Glass Association — Assignment of benefits reform was one of the biggest legislative battles of the Session, and at one point it would have applied to auto glass repair shops as well. The association never stopped fighting, however, and lawmakers pulled auto glass language from the final bill. Auto glass AOB will surely be back next year, but FIGA lives to fight another day.
Florida International University — The Miami-based university was able to land a $15 million bump in base funding, but that's not the only win they scored. The Legislature is also shipping them $2.5 million for a Targeted STEM Initiative, which aims to bolster its engineering and computer science programs with a state-of-the-art curriculum overhaul. Not bad.
Florida law enforcement — The long-fought battle over who will provide radio communications for Florida Law Enforcement seems to be winding down as the Legislature directed the Department of Management Services (DMS) to execute a contract with Motorola Solutions over Harris, the current provider, who had bid almost $300M more to provide the same service.
Florida Life Care Residents Association — After four long years of coming tantalizingly close, the Legislature finally passed HB 1033 for improved regulation of continuing care retirement communities and to avoid another University Village-Tampa bankruptcy fiasco. Now, hopefully, seniors who put down their life savings to secure stable living conditions for the rest of their days won't have to worry about watching it all disappear and ending up in the streets.
Florida Police Chiefs Association — Victories across the board for the men and women (and dogs and horses) in blue — passing primary enforcement of texting while driving, including partial hands-free requirements, and tempering criminal justice reform and felon voting implementation packages. And let's not forget those service animal protections.
Florida Restaurant and Lodging Association — Tourism is Florida's top economic driver, and restaurants and hotels do exceptionally well when tourism is booming, as it has been for the past several years. To keep the visitors flocking in, FRLA pushed hard for VISIT FLORIDA funding and came out on top. The industry group scored a couple of bonuses with the failure of vacation rental bills and the ban on plastic straw bans. Drink up!
Florida's seniors — AARP Florida, the Florida Health Care Association and Leading Age Florida united under one banner this year — The Coalition for Silver Solutions — to advocate for health care needs and develop a plan to address them in the future, and the partnership produced results for Florida's seniors. Their efforts prove correct the saying "talent wins games, but teamwork wins championships."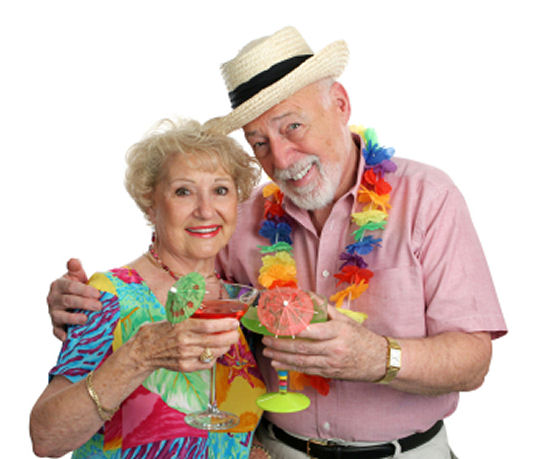 Florida State Massage Therapy Association and Florida Children's First — Florida's human trafficking laws need bolstering and these two groups have been on the front lines of making sure that happens. Their 2019 win came via HB 851, the last bill passed this Session. It'll bring significant reforms to including a direct support organization for trafficking survivors; more training for law enforcement, hotel workers and medical professionals; tighter regulations on massage parlors; and create a database of pimps as well as those who solicit prostitutes.
Florida TaxWatch — Let's hear it for the "research institute & government watchdog" group, celebrating its 40th anniversary this year. Many of their comprehensive studies and reports are cited in legislative testimony and media reports. Always the "go-to" source for stats on hundreds of issues impacting fiscal and economic policies. And who knew they had a sense of humor? Its Game of Thrones ad, Turkeys are Coming, sets up their annual sprinkle list quite nicely.
Firefighters — After several failed attempts over the years, firefighters got a law requiring their government employers to provide cancer insurance and death benefits to their surviving families. Statewide cost: $5 million. The backstory was that Speaker Oliva — under pressure — reversed course and agreed to hear the bill. But the fact that it wasn't going to be heard is the most glaring indictment of how The Process works in this town.
Fracking interests — Opponents to the oil and gas drilling technique known as hydraulic fracturing will have to wait until next year to get a ban in the Sunshine State. Measures in both the House and Senate, not supported by environmentalists or the oil industry, failed to make it to the floor for a debate and vote. So for now: Drill, baby, drill!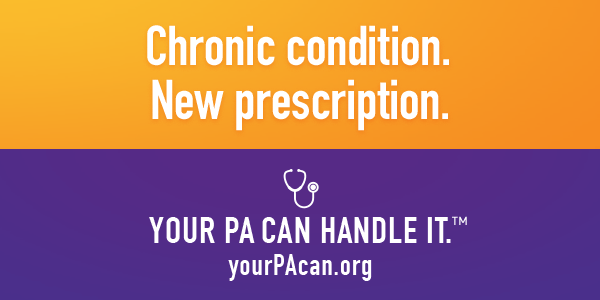 Frail seniors and the homeless — Programs helping some of our most vulnerable Floridians — Community Care for the Elderly, Homeless Challenge Grant, and Public Guardianship — saw their recurring funding grow this Session again by nearly $8 million. Florida's not-for-profit organizations, including the Florida Council on Aging, Coalition for the Homeless and the Public Guardianship Coalition will have additional resources thanks to a thoughtful Legislature to help frail seniors remain at home as well as help for families, children, and veterans facing homelessness.
Gainer socks — The gag gift of socks with Sen. George Gainer's face on them became the Pet Rock of the 2019 Session: You didn't need them, but you had to have them. The socks went viral on social media, with lobbyists, lawmakers, and others posting pics of their ankles. Of course, there was a serious goal: "When people start asking about the socks, we start talking about Hurricane Michael," Gainer said. "It starts a conversation."
General Motors — It helped lead the fight to defeat an onerous dealer franchise bill, a major win in its own right. But they also pushed hard to get the autonomous vehicle bill across the finish line. Thanks to the assist, Florida will stay on the cutting edge of the newfangled tech.
GEO Group — The Florida-based prison company scored big in the 2019-20 budget. Lawmakers set aside an additional $4.3 million to boost the per diem rate for housing prisoners and tossed in another $3 million for offender rehabilitation programs. With GEO operating five of Florida's seven private prisons, it may as well back the paddy wagon up to the bank vault.
Justin Hollis — The Beer Industry of Florida's new honcho protected his flank. The House was after the beer distributors. Then all of a sudden, their bill disappeared. That's not a coincidence. Plus, it was a pretty genius to make the connection between the beer industry and tax credit scholarships. That's thinking outside the box — or "case."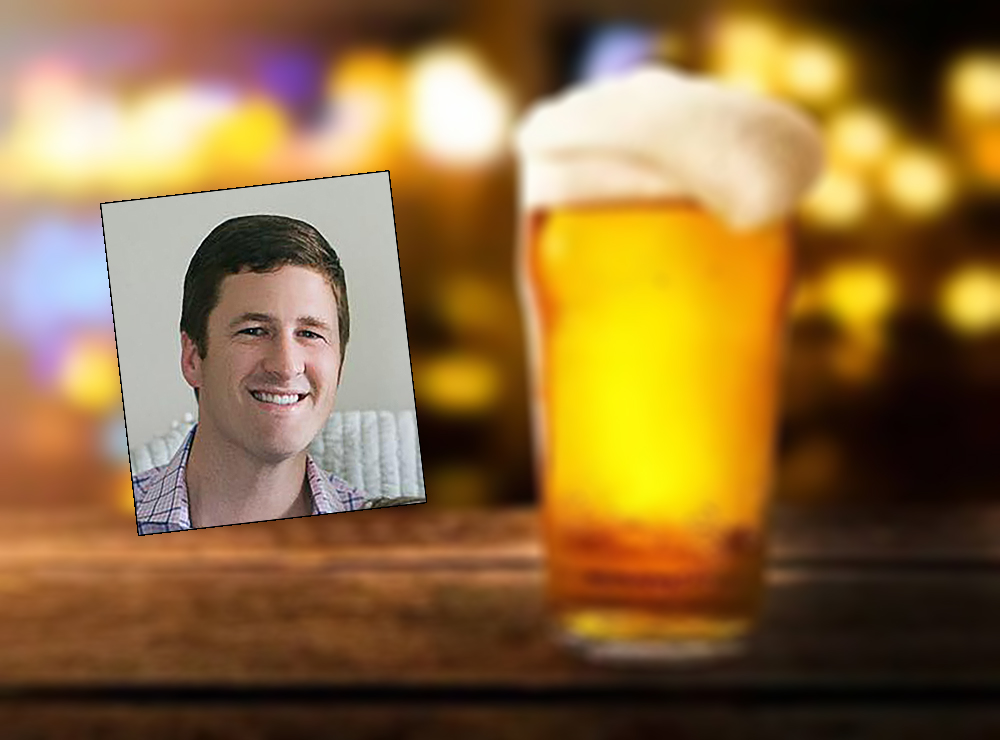 Hernando County — The coastal county punched above its weight this year, landing some big-time appropriations in the budget.  The Legislature is shipping the county government $4 million for improvements at Brooksville–Tampa Bay Regional Airport; Pasco-Hernando State College pulled down $2.3 million for STEM stackables; the school board snagged funds for a vocational program and school hardening; and the City of Brooksville is about to get some shiny new firetrucks thanks to a $325,000 line item. Impressive haul, indeed.
Homeowners — So. Many. Bills. Homeowners (and buyers) scored big when lawmakers changed the rules on open and expired permits, which often get in the way of people buying and selling homes, and they tacked on a bonus by allowing remote notaries — that'll speed up the process. Homeowners can also keep their veggie gardens growing and trim problem trees (with a letter from an arborist, of course) without fear of local government intervention.
Immigration advocates — Seeing the so-called "sanctuary cities" ban get sent to the Governor has got a lot of sting. Still, it could have been worse. Much, much worse. At one point, the bill included $5,000-a-day penalties and a five-year ban on receiving state money for law enforcement agencies that didn't comply. And that proposed website for reporting suspected undocumented immigrants? Yeesh.
Incarcerated women — In a long time coming, the Legislature now requires jails, prisons and detention facilities to offer women health care products like menstrual hygiene products and restricts male prison facility employees from conducting body cavity searches of females. And why didn't we do this sooner?
Infrastructure — With 4.5 million more people expected to call Florida home by 2030, the Legislature took major strides to prepare for Florida's future growth. Senate President Bill Galvano is the MVP on this front — the massive highway expansion bill passed by lawmakers was his top priority — but everyone who puts rubber to the road can put their hand on the trophy, too. That includes the Florida Chamber, which highly recommended the investments in its Infrastructure Coalition Report.
Mori Hosseini — The wins keep rolling in for the ICI Homes CEO. He landed a $2 million appropriation to widen a road where ICI and Consolidated-Tomoka have the real estate market on lock. Not too shabby. Hosseini also pulled $25 million for the University of Florida and another $1 million for Embry-Riddle — he's on the governing board for both. But wait, there's more. He was also instrumental in getting a cool $4 million for Daytona State College, where his wife, Forough Hosseini, holds a board seat.
Jewish Community — Gov. DeSantis and the Legislature deserve high praise for standing up for Florida's Jewish community. Their efforts resulted in $2.5 million for Jewish day school security, $400,000 for the Florida Israel Business Accelerator, and the passage of a bill requiring schools to recognize anti-Semitism as a form of discrimination. That'll surely buy the Governor some good will when he ships off to Israel later this month.
JUUL Labs — The fast-growing e-cigarette company started to play ball in Florida this year. Its main goal for 2019 was making sure lawmakers followed through on the will of the voters who passed Amendment 9 in the fall. With the help of the team at Rubin Turnbull & Associates, JUUL was among the many winners when DeSantis signed the combo workplace vaping and offshore drilling ban into effect last month. Though the "T21" bills were snuffed out late in the Legislative Session, a win on that front would've just been icing on the cake in what was a successful Session for JUUL.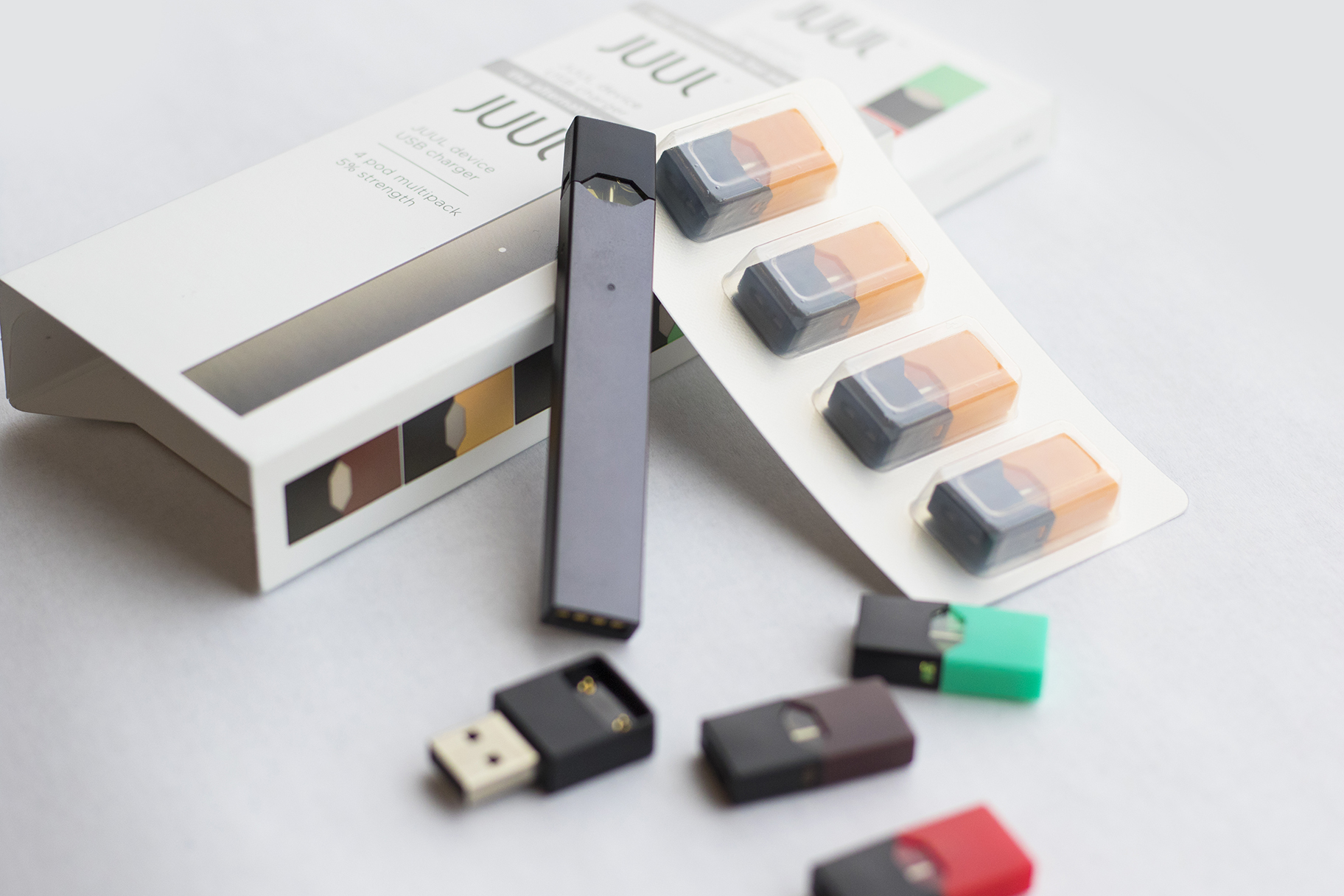 Lake Okeechobee — Making the trek from the Lake Okeechobee area of Florida, a group of anglers led by top bass angler Scott Martin, pushed hard for water storage and treatment north of the lake, which could help stop damaging coastal discharges 80 percent of the time and treat polluted water before it enters Lake Okeechobee. Their payoff is a $50 million state investment in the projects north of the lake  to "slow the flow" and help "Make Lake O Great Again."
Law enforcement and youthful indiscretions — The state's landmark criminal justice bill ensures youth who make a mistake and steal something once aren't branded as felons for the rest of their lives. It also gives law enforcement a longer aggregation time period and provides penalties to apply to members of organized retail crime gangs. Stealing one iPhone won't ruin your life, just make sure it doesn't happen again.
Lastinger Center — The education innovation hub at the University of Florida works to improve children's education, improving the odds of success in school and life for youngsters all over —  more than 500,000 kids and 50,000 educators are reached by the center every year. Their work will will get to continue unabated thanks to lawmakers slipping in $2 million to help them out.
LPGA — Florida is a golfer's paradise, but the LPGA has been struggling to keep a packed agenda of stateside tourneys. Thanks to a $250,000 infusion from the Legislature to help underwrite a tournament in Ocala, that trend is starting to reverse. The last time Ocala hosted the premier women's golf tour, the crowd broke records. Money talks.
Logan McFaddin — After navigating a massive merger between two major national trades, Logan successfully landed AOB reform, texting and driving, dangerous instrumentality changes, salvage vehicle reform, and was successful in postponing several items that could have been adversarial to her growing membership. That's influence.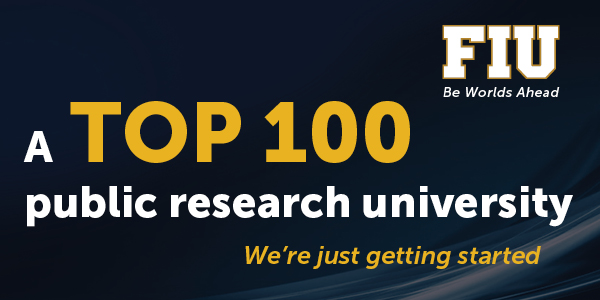 Medical Marijuana Industry — Cannabis companies got one of the biggest wins of the session when lawmakers, at the behest of DeSantis, finally nixed the no smoke law. Whole flower pot was on the shelves within the week, making it a near immediate win for patients, too. The industry also avoided a taking an L on THC limits, a contentious issue pushed hard in the House.
Memorial Healthcare System — The South Florida health care network is at on the front lines of the opioid crisis, providing a comprehensive program that integrates behavioral therapy, support services and more.Thankfully, the state ponied up more money to combat drug addiction this year, and Memorial is set to receive $1 million of those funds for its medication assisted treatment program.
Miami Project to Cure Paralysis — Since its founding in 1985, the project has changed done wonders to expand medical of knowledge on spinal cord and traumatic brain injuries, and it's been able to do so by recruiting some of the top researchers around. That costs money, though, and thanks to a line in the state budget, there's another $1.8 million heading their way.
'Micromobility' — E-scooter riders, rejoice! With the passage of SB 542, Floridians are that much closer to having a fun, inexpensive and convenient way to get around town. Good on Sen. Brandes and Rep. Toledo for getting it through this session. You wanted scooters? You got 'em. Now go buy a helmet.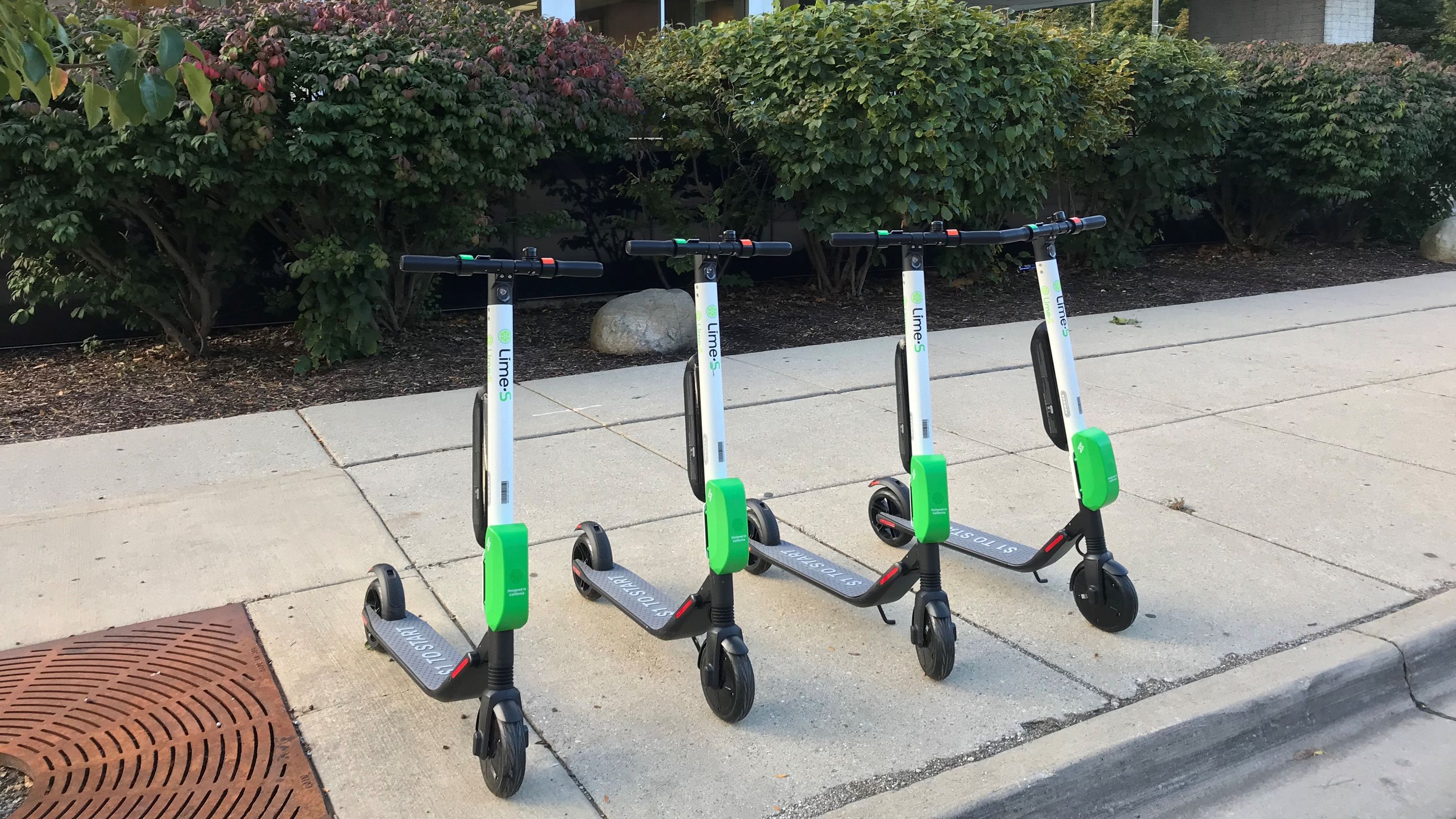 Mote Marine — Lawmakers may not have delivered all the water quality money DeSantis was looking for, but they did agree to ship $3 million bucks a year to Sarasota's Mote Marine Laboratory so it can study red tide with an assist from the Fish and Wildlife Conservation Commission. Kudos to the team at Southern Strategy Group for helping bring those funds in for a landing.
Nemours Children's Hospital — After many years of struggling with funding inequities, Nemours successfully got language in the budget that puts them on the path to achieving funding parity with the state's other children's hospitals. Nemours is a well-renowned institution far and wide, but their efforts this year shows they're starting to develop that same reputation at the Capitol.
Ninth Judicial Circuit — Every year, the Florida Supreme Court recommends adding or cutting judges in districts statewide, but the Legislature doesn't always listen. But this year, the 9th Judicial Circuit in Orange and Osceola counties is adding a new judge to the bench. That means it can bring back its business court.
Out-of-state retailers — The Legislature didn't pass an e-fairness bill this Session, despite last year's Supreme Court ruling allowing states to implement legislation to collect sales taxes from out-of-state retailers — with 41 other states doing just that — meaning Florida's 270,000 retailers will continue to be undercut 6-8%, leading to decreased revenues and ultimately, fewer jobs. Come on people, buy local!
Patients — The opioid crisis claims the lives of 17 Floridians a day, and many of those victims get their first dose when they're being treated at health care facilities. The Florida Association of Nurse Anesthetists led the charge to curb that via legislation that empowers patients to choose non-opioid pain medication and anesthesia. Kudos to Sen. Keith Perry and Rep. Scott Plakon for embracing innovative ways to combat Florida's opioid epidemic, too.
Police dogs & horses — A bill increases the penalty for people who kill or harm police, fire or search-and-rescue dogs or police horses. Backers of the bill pushed for the change in part as a reaction to the death of Fang, a 3-year-old member of the Jacksonville Sheriff's Office canine unit shot last September by a teenager fleeing after carjacking two women at a gas station, and the Christmas Eve on-duty death of a Palm Beach County Sheriff's Office police dog named Cigo.
Nick Primrose — The Governor's entire in-house legal team deserves kudos, but Primrose, DeSantis' deputy general counsel, should go down as the MVP on two massive Florida Supreme Court victories for the administration in just eight days. First, he led the effort to defend the Governor's suspension of Okaloosa Schools Superintendent Mary Beth Jackson. Then he did the same for the suspension of Broward Sheriff Scott Israel.
Pulse memorial — The quest to build a memorial and museum honoring victims and survivors of the Pulse nightclub massacre landed a win in this year's budget. While the $500,000 lawmakers anted up is just a start, it beat their expectations entering the 2019 Legislative Session. Props to Orlando Democratic Rep. Carlos Guillermo Smith and Key Largo Republican Rep. Holly Raschein for their bipartisan effort to get it done.
Puppies — Our furry friends went up against some heavy-hitting lobby firms this session and came out Best in Show. The Animal Defense Coalition scored a major victory against the Florida Pet Retailers who wanted to keep puppy mills in business. Kudos to local governments for protecting these pups by banning the sale of dogs from puppy mills in pet stores, helping to stop the cycle of cruelty these animals face from the breeders, transporters, and pet stores. Good dogs!
Quicken Loans — The big-name lender isn't known for its brick and mortar presence. That's why it's celebrating a new law that will allow loans to be signed off on by "e-notaries." The move is also a win for Floridians buying and selling homes. We handle pretty much everything else over the internet, why not fast track real estate transactions?
Melissa Ramba — The opioid crisis is the public health predicament of the generation and with all the players involved, solving it takes hard work, diligence and determination. That's something Ramba, a lobbyist for Floridian Partners, has in spades. She has been a passionate advocate combatting opioid addiction — an affliction that kills 17 Floridians every day — and after two sessions herding the retail pharmacies, the Legislature passed legislation to promote e-prescribing. That's a key tool in fighting addiction and it has a chance to make a real and immediate impact on the access to opioids.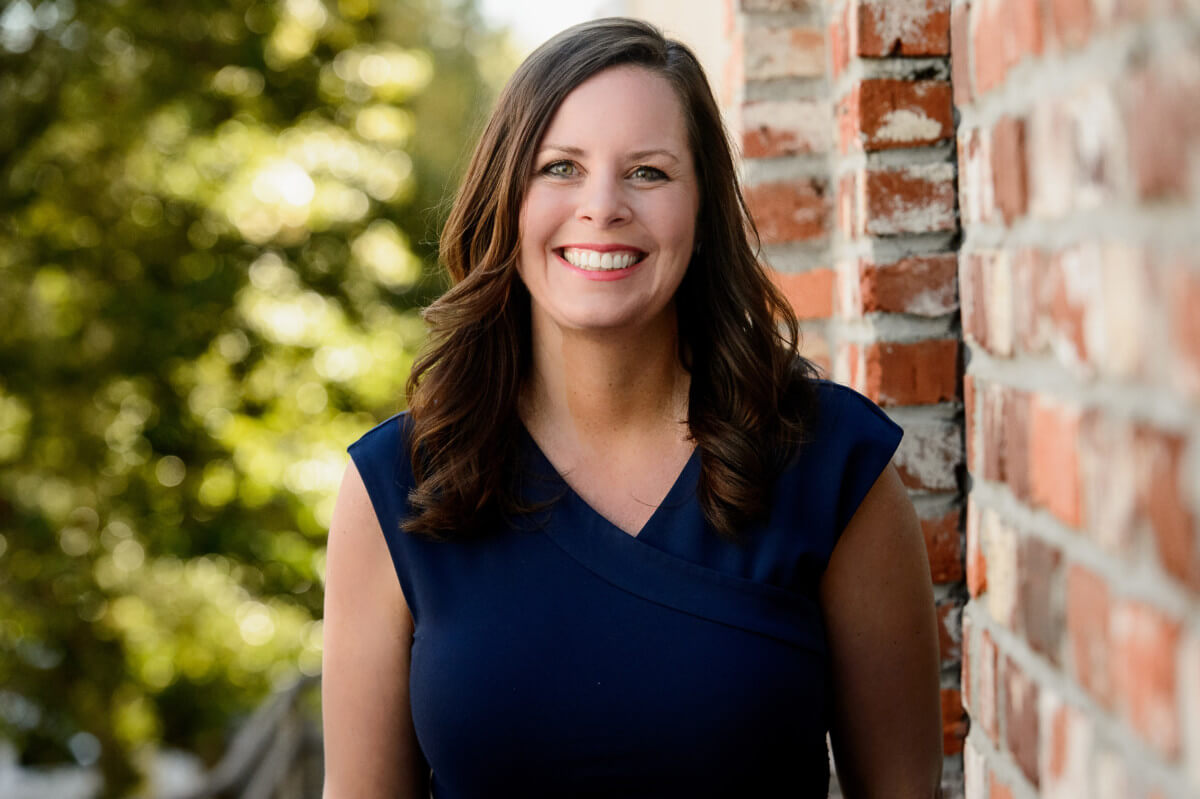 Red light camera operators — Companies like Verra Mobility that provide the state's red-light cameras win big as another attempt to repeal the red-light program fails. It's no coincidence they spent a lot of money over the years on strategic campaign contributions, and it paid off.
Sachs Media Group — The company's Breakthrough Research division was a winner for its unique, deep-dive data and graphics coverage of Session in our "Sixty Days" email newsletter.
School board members — A measure to limit their terms failed as a constitutional amendment and died as a bill this Session. So if you want to cap the amount of time your county school board members serve, you have to do it the old fashioned way. Vote 'em out. But for those serving, you get a pass for as long as you want to serve and voters keep you in.
Shoppers and hurricane preparedness kits — Families and people of all ages can load up on school supplies and clothes — including technology items up to $1,000 this year — while everyone can also restock their vital disaster preparedness kits for the next storm that will hit Florida. May 31-June 6 for disaster preparedness sales-tax holiday and August 2-6 for back-to-school. Let's be prepared!
Sober home neighbors — Comprehensive legislation relating to substance abuse services, including recovery residences also known as "sober homes," went to DeSantis. Sen. Kevin Rader, a Boca Raton Democrat, was a strong supporter and co-sponsor of this legislation "to strengthen the law to ensure safer, more secure and more effective sober homes."
Sports teams — Besides the nine "big four" pro sports franchises in Florida, the Sunshine State is the spring home for half of Major League Baseball clubs. Still, year after year, lawmakers set their sites on slashing public funding for pro sports. This year, the Tampa Bay Bucs and the Philadelphia Phillies, which has had a Sunshine State presence since 1948, stepped up and defeated those bills.
Step Up for Students — The state student scholarship program founded by John Kirtley stands to benefit bigly from the $130 million school choice expansion backed by DeSantis and passed by the Legislature — Step Up already administers scholarships for nearly 100,000 Florida K-12 students and that number will surely grow once the new "Family Empowerment Scholarship Program" gets off the ground.
Stroke patients — A bill sponsored by Sen. Book was passed by the Legislature and sent to DeSantis that contains measures to improve first responders' access to hospitals that provide thrombectomy. Don't let the name throw you: That's a procedure that helps reduce disability and death, as well as lower costs associated with long-term health care.
TBARTA — The Tampa Bay Area Regional Transit Authority will finally get the funding it needs to start planning regional transit projects. The state budget includes a $2.5 million appropriation to get the process rolling. Those funds can be used for things like research into the feasibility of alternative transit options — maybe even a hyperloop study?
Technology — A Florida Retail Federation-backed proposal passed requiring doctors to use digital or e-prescribing software to electronically transmit new or renewed prescriptions, instead of the old-fashioned and easily-manipulated paper tablets, creating significantly fewer chances of destructive opioids and other powerful prescription drugs hitting the black market. Any steps our state can take to combat its opioid crisis is a good thing.
The tracks — You thought the greyhound racing ban was the death knell for the state's pari-mutuels. You were wrong. It was what they wanted all along, to focus on more lucrative card games without the headaches that come with dogs. And the so-called gambling bill, that would have endangered those "designated player games," died the usual death of legislative forays into the issue. As one pari-mutuel lobbyist once said, "The status quo ain't bad."
Uber — Well, there's no other way to say it. Stephanie Smith and Javi Correoso are unstoppable and haven't had this successful a Session since statewide pre-emption passed in 2017. Three major pieces of legislation — Autonomous Vehicles, Scooters, and Non-Emergency Medical Transportation — all passed in one day. What's next for the behemoth lobbying team who brought us Uber Eats and Starbucks on Demand?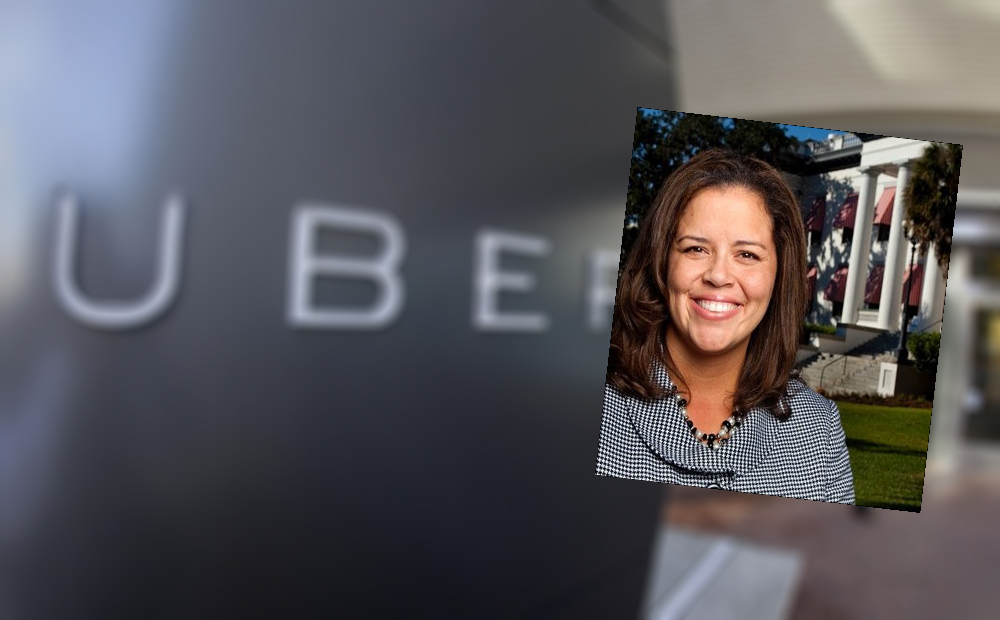 University students — College-bound kids will get some more flexibility thanks to SB 190, which changes the rules governing Bright Futures. For the quick studies, it struck out the 45-credit-hour per year cap. For those preferring to learn at their own pace, they no longer have to enroll within two years of high school graduation. Oh yeah, it also lets students take more classes before universities can charge excess credit hour fees.
Veterans in Need — Many veterans come home only to suffer from PTSD. Many programs lend a hand to those warriors, but there's also a promising therapy that's proved a cure for some: hyperbaric chamber treatment. With the passage of HB 501, even more vets will get access to this therapy. Hat-tip to Sen. Tom Wright — who has personally picked up the tab for at least eight veterans to get this treatment — for championing the issue.
The Villages — The community has built a reputation as an active senior mecca, and now there's $450,000 heading its way for a Lake County road it wanted to be widened. The streets aren't paved with gold, but they'll be lined with golf carts.
Wetlands — A bill addresses the dwindling acreage available in the state's mitigation banks by allowing developers to buy land owned by a local government for conservation purposes. It is heading to the Governor's desk after the Senate voted 39-1 in its favor. Hug a turtle. (Metaphorically, that is.)
Weyerhaeuser — Florida seaports have a lot of steam, but timber company Weyerhaeuser was able to get lawmakers' attention for their inland port project in North Florida. The $750,000 assist will get them closer to their dream of a full-on intermodal facility, complete with a rail spur, at their North Florida property. The little tug that could.
"Whips," "donks" and lowriders — A bill (HB 1057) made underbody lights affirmatively legal, so long as they are not first responder colors (red and blue) or flashing. This should cut down on any confusion or independent interpretation from law enforcement. So a big win for freedom, liberty — and the Florida Custom Car Association.
Working adults with disabilities — They'll earn more money and maintain their Medicaid benefits under a budget agreement. Even more impressive, that's after talk of making the Medicaid program more restrictive. Now, adults with disabilities could earn $50,886 annually and not lose access to their Medicaid benefits. It's a good year, thanks to advocates Jim DeBeaugrine and Sarah Goldman.
Legislative 'Rookie' Winner of the Session
Manny Diaz — Few Senators, let alone a first-year player, championed as many heavy issues as he did. Diaz was the Senate's leader on education issues as he passed transformational school choice legislation (SB 7070). Diaz drove SB 7030 across the finish line, cementing the findings of the MSD Commission and moving Florida forward in protecting the health, safety, and welfare of our students in schools. Diaz didn't stop there as he passed one of the sessions heaviest lifts in SB 898 implementing needed changes to the Miami Dade Expressway Authority (MDX). Diaz even played heavy in the health care space passing the Patient Savings Act (SB 524). To round out this utility player's busy 61 days, he was responsible for the resolution expressing solidarity with the people of Venezuela in the pursuit of a strong and stable democracy (SB 682). Awards only go to a well-rounded teammate, so we'd be remiss if we didn't mention the more than $250,000 he raised before the kickoff of Session. It's no secret that Diaz has leadership aspirations, and with his strong policy chops, friendly demeanor, and political acumen, who's going to doubt his ability?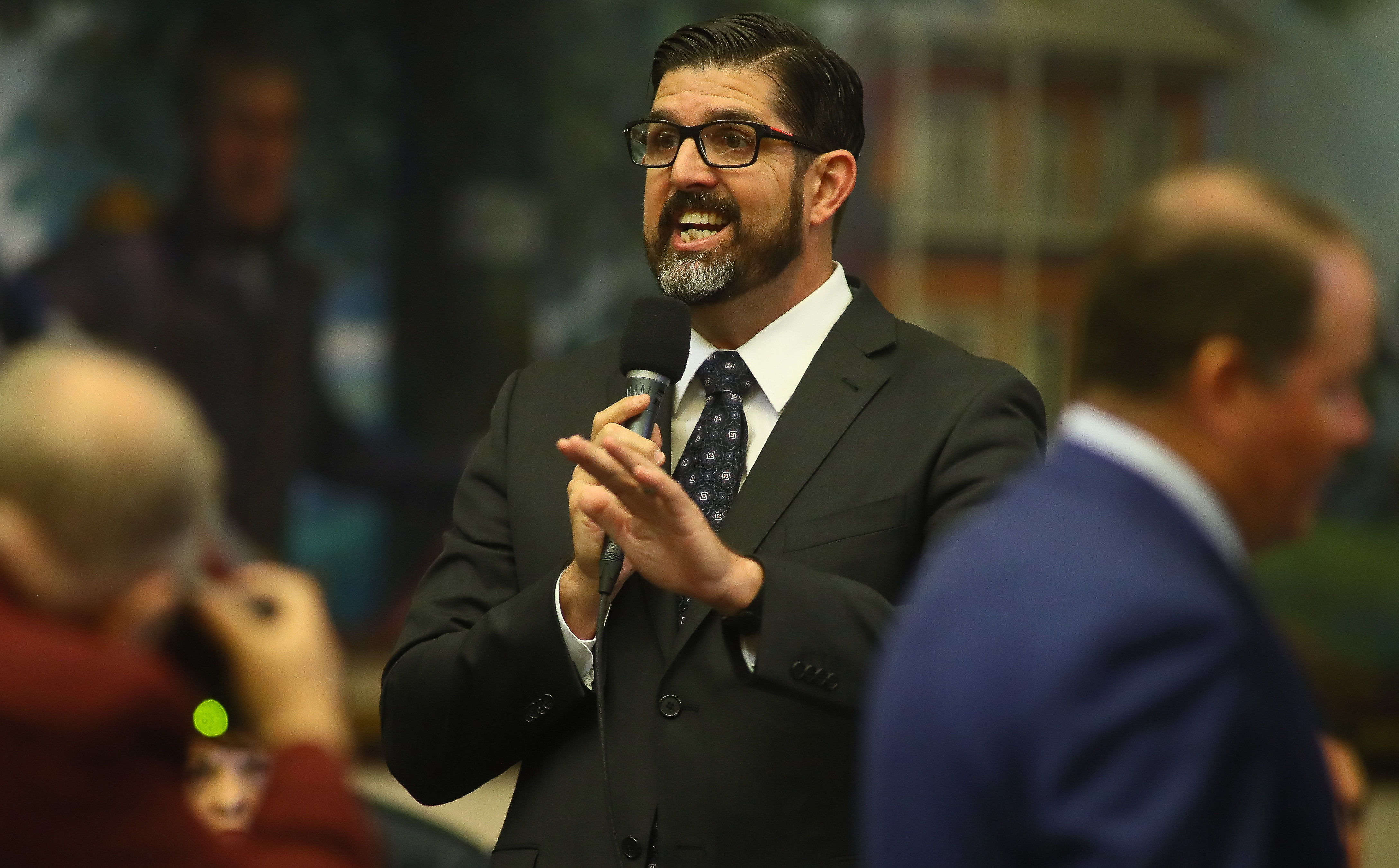 Lobbying Play of the Year
Rubin Turnbull and Associates — We're not highlighting individual lobbying firms but Rubin naming Turnbull managing partner may indeed be the "lobbying move of the year." We always knew that Bill Rubin was a smart man. This makes the firm even more formidable.
Mixed Bag
Abortion regulations — Bills requiring parental notification of minors seeking abortions and prohibiting abortions if a fetal heartbeat is detected received a lot of attention at the beginning of Session. But those and other abortion-related bills disappeared in the waning days. Don't worry; they'll be back. They always come back.
Film industry — For the first time in years, advocates said a "sound, reasonable program" was proposed (by Sarasota Republican Joe Gruters) that would help bring more projects to Florida. While a new program didn't cross the finish line, the Senate made a statement by adopting a resolution to support the industry. So if you're inclined to bring TV and movie production here, that's moving in the right direction. (We acknowledge Americans for Prosperity-Florida doesn't agree if it involves public money.)
Halifax Health — The Daytona Beach health care facility has wanted to expand to Deltona for a while and has even started construction, but Florida courts said they couldn't operate outside of their special taxing district. They circumvented that ruling thanks to a bill lawmakers sent to Governor. Still, they didn't get everything they wanted — in a unanimous decision, the Florida Supreme Court squashed their plans to issues bonds to build the Deltona facility.
Hospitals — Despite yet another Speaker's personal war on the "hospital industrial complex," there were members of the Florida Hospital Association and the industry who will undoubtedly benefit from legislation that passed. The certificate of need repeal and the ambulatory surge centers will become new tools of hospitals with strategies, brand and capital.
Evan Jenne and Bobby Dubose — When you play the game of thrones, you win or you … tie? In an unusual move, the two representatives agreed to share the title of House Democratic Leader come 2024. That sounds nice on paper, but we'll have to see it in practice before issuing a final verdict. Also, what's the plan mean if Democrats do the unlikely and flip the chamber?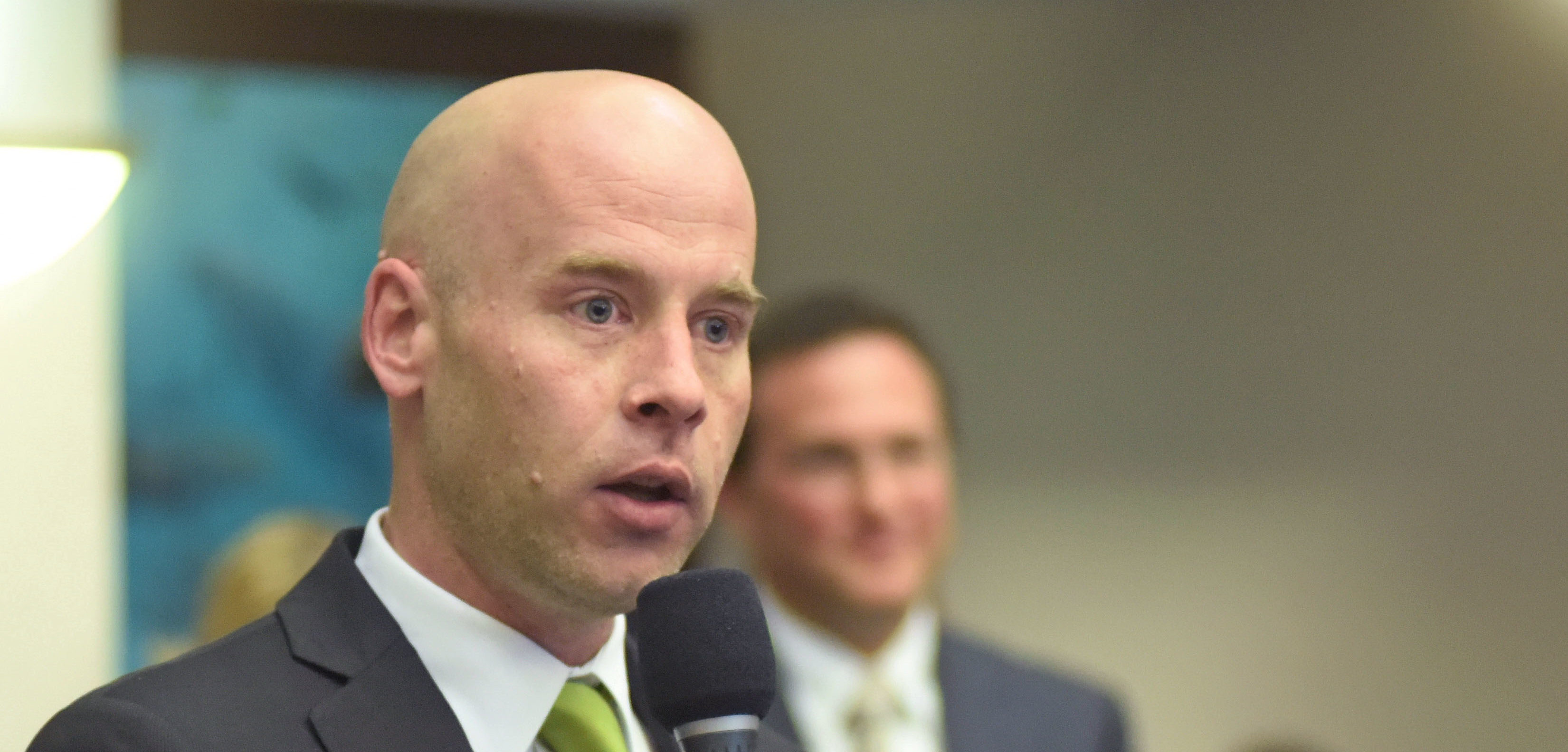 William Large — He tried to kill the bill giving the Attorney General Moody access to the Florida Department of Health's data on drug prescriptions, arguing the bill would expose private patient information and massively expand civil liability. His advocacy didn't bear fruit, but he went toe-to-toe with the state's top cop for 15 rounds.
Miscellaneous health care bills — None of the scope of practice bills were even heard in the Senate. But an ambulatory surgery issue passed. CON passed, though many in the industry were neutral on it. There was good language on step therapy/"fail first" that passed. And an expansion of a needle exchange program is looking like it will get signed. But telemedicine? Not so much.
John Morgan — He wanted smokable medical marijuana, he got it. He also wants a $15 minimum wage amendment, but he might not be as fortunate on that front. In the closing hours of the Legislative Session, lawmakers passed a contentious measure to make it harder for citizens' initiatives to get on the ballot. Republicans said the changes were needed so that "billionaires" and "oligarchs" couldn't bankroll campaigns to alter the Florida constitution. Morgan did that with pot — twice.
Newspapers — The dead tree news interests got another reprieve. Legislation that would have challenged their monopoly on lucrative legal notices went far in the House, but nowhere in the Senate. We guarantee this issue will be back, as it is nearly every year. Their days as kings of classified have been dwindling since Craigslist first came online.
Parental consent — While the clock ran out before it could make it across the finish line, it did build some momentum. You can expect to see this bill right out of the gate next Session. We'll name check Rep. Erin Grall on this piece of legislation that would have required minors to seek parental consent before an abortion.
Peer-to-peer car share platforms — They fought back burdensome regulatory language pushed by traditional car rental companies that would limit Floridian's ability to loan out their car for some extra cash. These platforms still have a long way to go before they're as ubiquitous as Uber or Lyft, but expect to see more of them in the rotunda this fall as the industry pushes forward on a statewide regulatory framework.
Restoration Association of Florida — This organic group (not affiliated with or funded by trial lawyers) was the "little engine that could," representing mom-and-pop independent restoration companies. But they got caught up in the Chamber/Florida Justice Association feud and were put in the crosshairs for merely presenting unintended consequences of AOB. Look for them to come back next year for a legislative fix, when homeowners realize this so-called reform simply cuts too deep — or as Tom Lee put it, a "nuclear option" that is going "to kill the patient while we try to cure the problem."
Trial lawyers — They were able to push back and win against insurance and business priorities to cap pain and suffering damages, attorney fees in workers' compensation lawsuits and a medical malpractice damages. That keeps them out of the "losers" column. Still, decades in, trial lawyers haven't adapted to Republican hegemony in the Legislature. That has led to having their own priorities, such as PIP repeal. Bills were filed, and there was a hint of traction on the Senate side, but they couldn't close.
Vacation rentals — The issue over pre-empting local control of short-term vacation rentals got sidelined by a debate over whose property rights had more value — the person who wants to rent out their house, or the person who has to live next door. Several measures stalled in committee and one got placed on the House calendar but not scheduled for a vote.
Vapers — A measure implements Amendment 9, which bans indoor use of e-cigarettes in enclosed workplaces, except for vape shops. It also permits vaping in the same locations where people are allowed to smoke tobacco — private homes when they are not being used for commercial purposes, stand-alone bars, designated hotel rooms, and other public lodgings, retail tobacco shops, smoking cessation programs, medical or scientific research and customs smoking rooms in airport lounges. We're not sure: That's good, right?
Dana Young — The VISIT FLORIDA CEO's job is safe for another year. After that, who knows? The struggling agency can't escape having a crosshair on its back. The House has it in for them, even up to Speaker Oliva's confidence that DeSantis will agree after a year that the tourism marketing arm is unneeded, and get rid of it himself. Sorry to say, we do think it's just a matter of time before someone fires the kill shot.
Biggest Loser
Traditional public schools — Where to start? Loss of PECO dollars? No teacher raises? Armed teachers? Charters and private schools continuing to eat into enrollment? The continued erosion of traditional public schools may have hit its high water mark. How much lower can they go? We shudder to think.
Losers
23AndMe users — After hours of debate and compromise in the committee process, the Senate failed to take up a House proposal that would have stopped life insurers from yanking, lifting or denying coverage based on test results from consumer genetic testing companies. Insurers were heavily against the bill, saying it would encourage clients to commit "fraud" by withholding information. They have a point, but buying private DNA info from other companies sounds slimy enough to show up under a blacklight.
Ballot initiatives — A bill makes it harder to amend the constitution, so count as losers all the fledgling John Morgans out there who can't get the Legislature to act on what they think is a good idea, so they gin up a petition drive for a constitutional amendment instead. That includes not just the "out-of-state billionaires trying to buy their way onto Florida's ballot," as one rake put it, but also well-meaning folks who believe in good policy.
Cat-owning craft beer lovers — A bill died that had a provision to allow people to bring their pet cats inside a craft brewery. And still, we ask: WHY? And yet, no one will own up to this language.
Clemency lawyers — Lawmakers gave the Florida Commission on Offender Review another $750,000 this year to help them chip away at the backlog of 20,000-plus clemency cases. That's $250,000 on top of what the commission asked for. With a wider pipe for clemency applicants, the demand for lawyers making their living working those cases will likely crater.
Craft distilleries — Legislation died that would have allowed them to host public tastings, produce 175,000 more gallons of spirits per year and still be considered "craft," and ship bottles out of state. This is a blow for people like Scott Neil of St Pete's American Freedom Distillery and Philip McDaniel of St. Augustine Distillery, which coincidentally produces perhaps the finest gin ever made.
Drug companies — By golly, DeSantis is getting the drug importation bill he wanted, which puts the drug companies in a tizzy. Groups under the umbrella of their lobbying group flooded the zone with negative ads. Right-wing websites derided it — in ALL CAPS! — as a "BERNIE SANDERS-ESQUE" plan. But no one puts Ron in a corner.
Bible study — Rep. Kim Daniels' bill requiring public high schools to offer elective courses studying the Bible was controversial, to say the least. Even though the class would have been an elective, it stirred a lot of debate when it cleared the House PreK-12 Quality subcommittee, but it fizzled out shortly after.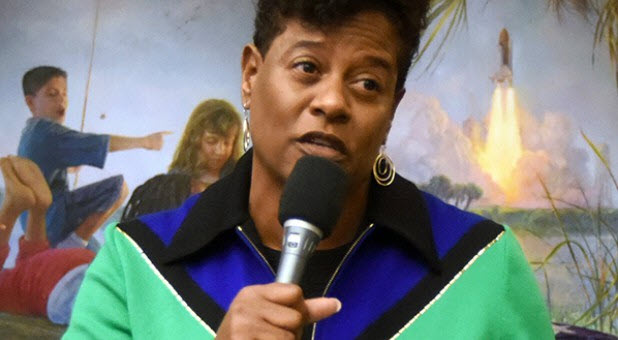 The clock — Another Session, another late finish, despite unified Republican control. What's more, what was up with those late night floor Sessions in the House that became the norm toward the end? What does it say when even "structured debate" can't get lawmakers (and dogged reporters) to bed at a reasonable hour? At least we didn't have to hear @HouseAutoReader.
Harvey Cohen — Any doubt that "assignment of benefits" abuse exists? Even before the ink dried on the AOB reform bill, the self-proclaimed inventor of Florida's current AOB phenomenon released a shameless "last call for AOB lawsuits" video to make a few more bucks before the changes go into effect. And, in the vein of your run-of-the-mill cartoon villain, he issued pledges to find a way to exploit the new law to line his pockets on the backs of consumers.
Confederate statues — An early casualty of the Session, Pensacola Republican Rep. Mike Hill's bill would have made it illegal to remove Confederate statues and any other war memorial going back to 1822 for anything other than repairs and maintenance. Good news for memorial lovers, though: The one outside the Capitol is still there, and everyone offended by its presence last year seems to have forgotten about it.
Environmental lobbyists — Fracking ban? Nope. Biosolids regulation? Nope. Septic tank regulation? Nope. The laundry list of dead enviro bills is staggering, given the Governor's green agenda and an increasingly conservationist-minded Legislature. How about this, guys: Stop castigating legislators advancing measures that improve Florida's natural resources as "sellouts" that don't go as far as you would like.
Expectant Mothers — The Florida Legislature had the chance to bring down health care costs and provide more convenience to mothers with low-risk deliveries by authorizing advanced birthing centers. These centers would have given expectant mothers another safe option to stay out of the hospital, where the risk for infection is greater, while providing them with a less expensive and more relaxed setting while giving birth. Healthy pregnant woman deserve to have the option of staying out of the hospital yet still having dedicated care by OB-GYN physicians, anesthesiologists and nurses and allowing them to choose to have an epidural or other necessary pain management procedures. Expect this one to be back next year.
Florida Optometric Association — After decades of fighting over expanding their scope of practice to be able to perform surgery on the eye without a medical degree or years of residency training, Optometrists this year started Eyeball Wars 2.0 with an amendment to fight back scope expansion into their turf. One Senator twice filed and, after a chilly reception by fellow Senators, twice withdrew an amendment late in this year's Session on the Telehealth bill. The amendment would have blocked consumers from ordering contacts online unless they had an in-person appointment with an Optometrist. Optometrists sited patient safety as the reason for the amendment, but Americans for Vision Care Innovation, the primary opponent of the amendment points out that more than a million online eye exams had been conducted in Florida and not a single adverse event, medical malpractice claim, or consumer initiated medical board complaint has been reported. Maybe the real reason the Optometrists oppose the bill is merely economic. An average in-person eye exam costs $185 while an online eye exam typically costs under $40.
Frat Guys — Not all frat guys are '80s teen movie villains, but the ones who are still dead set on hazing freshman may as well be. Thanks to a bill that won broad support, there'll be some serious consequences if those bros don't shape up — the measure would make those who organize hazing events personally liable for injuries or deaths even if they weren't there when it happened.
Gamblers — There were murmurs of a gaming bill for most of the Legislative Session, then the issue vaulted to the forefront in the final weeks. It even started to sound like there was a deal (in concept) that would have allowed residents to gamble online — but in the end? Everyone crapped out.
Felon voters — Felons who completed their jail and prison sentences will have to shell out some cash to pay off outstanding fees and fines if they want to get their voting rights restored. Does that jibe with the will of the voters who passed Amendment 4 last year? Probably not, if the emotional debate over the compromise in the Senate is any indication. But that's cold comfort for the 1.4 million Floridians that Amendment 4 aimed to help.
Florida Competitive Workforce Act — The Florida Competes coalition, led by Equality Florida, was a bust. Instead of settling for a good compromise bill, they went "all or nothing" and lost, so workplace protections for LGBT+ workers will have to wait yet another year. Don't blame Joe Gruters' Florida Inclusive Workforce Act (SB 438), which would have been a win, no matter how you cut it. Half a loaf is better than no loaf, but progressives who want to throw self-serving bombs — and fundraise off it — don't help the cause.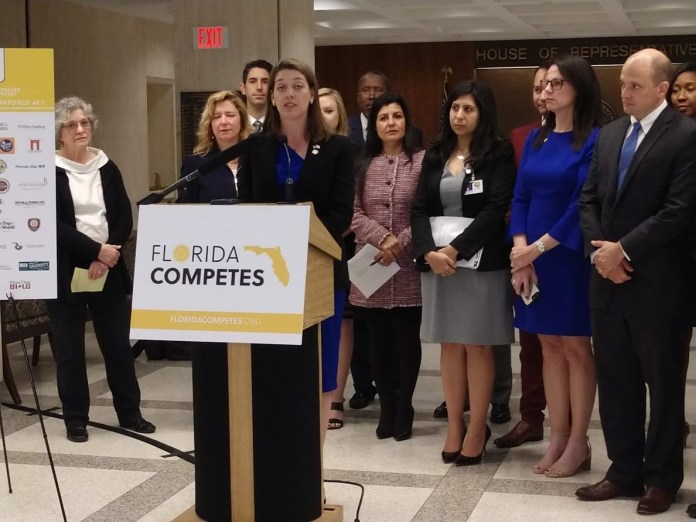 Florida Family Law Reform PAC — Florida families can breathe a sigh of relief as alimony reform that would have hurt families died without a hearing. While the sponsors had good intentions, this reform was backed by the usual cast of alimony "reformers," including a leader that was a fugitive (for real) and advocacy groups that have made derogatory and questionable claims (like comparing alimony to slavery and using those overcoming disabilities to shame alimony recipients). Unfortunately, this issue is like herpes: It never really goes away.
Florida municipalities — Let us count the many losses by cities and counties as the state continued to creep on local control, from veggie gardens to plastic straws to local referendums. But they especially land in the 'L' column for the cities' lobbying group, the League of Cities, getting their noses bloodied by Jimmy Patronis and firefighters over expanded cancer benefits.
Flu sufferers — An effort to allow pharmacists to test and treat for the flu floundered. Really, the losers are all of us because the legislation would have allowed sick people to get treated quicker than waiting for a doctor's appointment. That helps keep flu viruses from spreading. But the medical establishment wasn't having it, and so another good idea dies on the hill of who has the better-connected lobbyists.
Audrey Gibson — The Senate Democratic Leader from Jacksonville divided her caucus by voting against an anti-Semitism bill and refused to apologize. Not a good look. There were those who even questioned whether they needed a change at the top. Then she backtracked, voted for the bill on the floor — also spoke in favor of it — but the damage was already done. Oy vey.
Mike Hill — The Pensacola Republican filed nine bills in his first session back in Tallahassee. All nine of them failed. Hill has is no stranger to controversy, as evidenced by his campaign tactics and Twitter rants. His slate of bills were no less provocative — he filed bills to rollback the post-Parkland gun reforms passed last year, preserve Civil War monuments, and a restrictive abortion bill. Unsurprisingly, they were about as warmly received as Hill was on his return trip to the Legislature. Hat tip to Rick Outzen for the suggestion.
Florida Industrial Power Users Group — It's privately criticized as a "shadowy big business group" that refused to disclose its membership multiple times to legislators. It complained about a bipartisan bill (that passed) that will bury lines and restore power more quickly for, yes, seniors and low-income neighborhoods. What gives?
Marsy's Law — Yes, the crime victims' bill of rights is in the state Constitution, but lawmakers couldn't agree on an implementing bill. Why it matters: "Law enforcement agencies and judicial circuits are interpreting the new constitutional language in very different ways," one advocate said. "A victim in Tampa is being treated differently than a victim in Tallahassee. There is no consistency for victims." See you next year.
Jon Mills — As we listened, yet again, to the Amendment 4 implementing debates, we are saddened to add the former House Speaker and retired UF Law dean to the losers list. After he screwed up Amendment 4's position on felon voting rights restoration before the state Supreme Court, we doubt he's going to be hired for anyone else's amendment defenses.
New MMTC applicants —Gov. DeSantis approved eight new medical marijuana growing licenses, but they all went to the pool of nurseries that applied in 2015, when the state only allowed for low-THC medical pot. None of the language giving new applicants a fair shot at MMTC licenses made it through the Legislature, nor did language protecting those who have rented property for proposed dispensaries from new local government ordinances — a requirement for MMTC applications.
Grover Norquist — The once influential president of "Americans for Tax Reform" — remember 2012? — has seen his standing crater. The latest example of his waning hold on the conservative policy was his fully unsuccessful push to kill the drug import bill (and a couple other "priority bills"). Oh, how the mighty have fallen.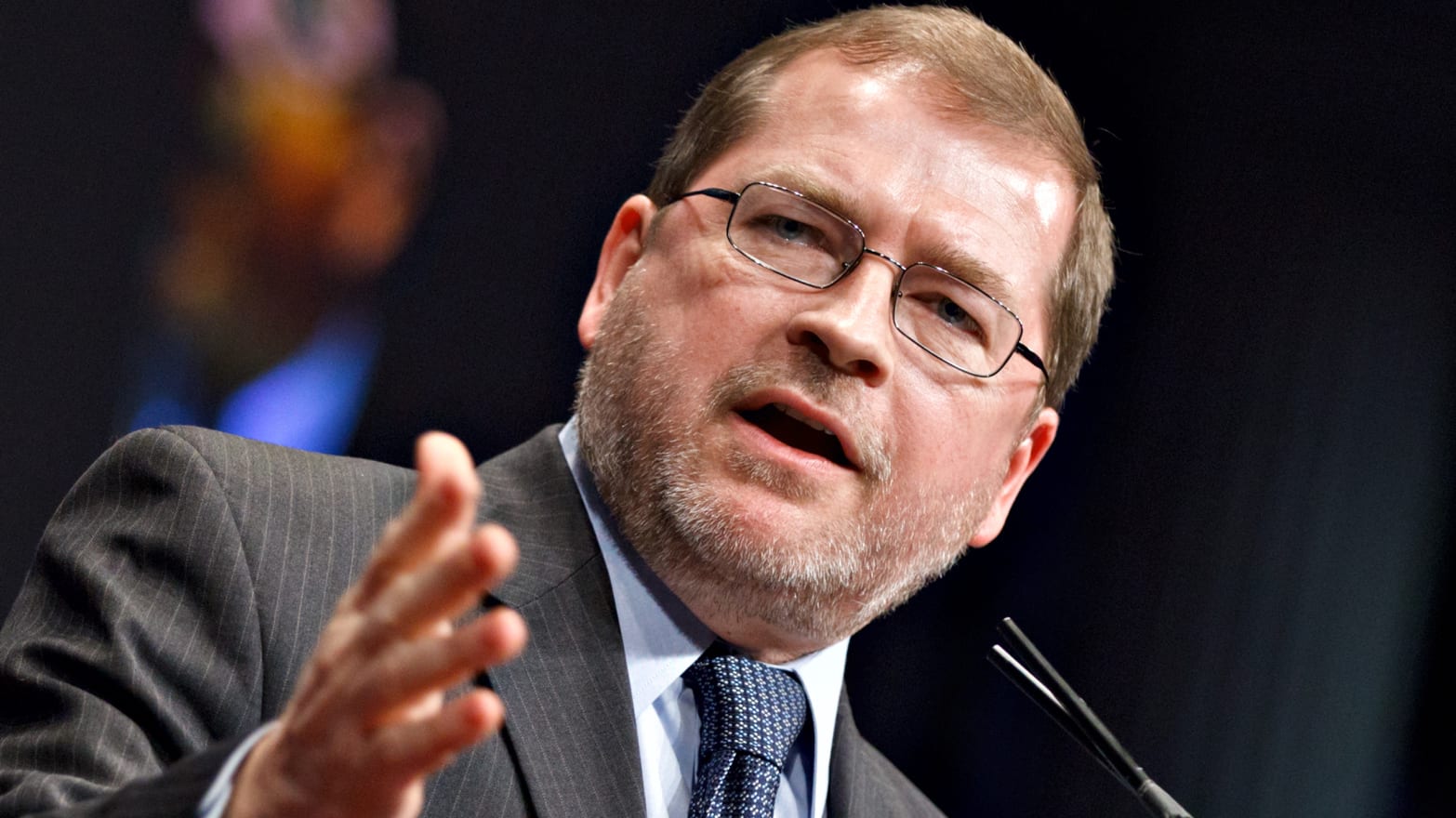 Nurse practitioners — House Speaker Jose Oliva got his top health care priority through to the Governor, but he couldn't convince the Senate to agree on a proposal to allow advanced practice registered nurses and physician assistants to work independently from doctors. Even if the Senate had jumped on board, Gov. DeSantis has been public about his distaste for the idea. If nurses can't change his mind, they could be stuck on the losers list for at least a few more years.
Parkland students — Bills were filed to create a trust fund for victims and survivors of the Marjory Stoneman Douglas High School shooting last year, but they didn't make it through the Legislature. In fact, they weren't even heard in committee. Parkland survivors have produced some tragic headlines during Session, but the Legislature made it clear when it comes to PTSD and other issues, they're on their own.
The Panhandle — Congress and the President should be embarrassed with what they are doing — or rather, not doing — for our fellow residents in the Panhandle still suffering months after Hurricane Michael. Florida deserves better. True, the Legislature did what they could, but it wasn't enough.
Rogue local governments — Bill requires local governments that pass ordinances expressly pre-empted by the state and lose in court to pay for a business' attorneys' fees. Hey city/county commissioners, let's not make it harder for your local businesses to be successful!
Rick Scott — The debacle over SunPass that began under his gubernatorial administration is enough alone to merit his placement as king of the "L" column. But the Legislature also has reversed a number of his priorities now that he's out of Tallahassee. Now he's in Washington, and all he does is blame others, trying to relive his "greatest hits," including putting out a "Fighting for Florida" budget. Meantime, Puerto Rico and the Panhandle continue to struggle.
Seminole Tribe — No gambling bill this year means no renewed revenue-sharing agreement with the Tribe, which means it's not clear whether the state will keep cutting its cut of blackjack money and the Seminoles don't get any sense of certainty for the future of gambling in Florida. No wonder they have been expanding their Hard Rock hotel and casino brand like crazy internationally.
Shady plastic surgeons — Sorry Dr. Butt Lift, your time is up. Like the Senate before it, the Florida House unanimously approved legislation (SB 732) to better regulate dangerous cosmetic surgery centers and the doctors who operate them. The bill blocks doctors from opening a new facility after a clinic is shut down due to malpractice. The legislation also allows the department to bar a doctor from opening a new clinic for up to five years if their previous clinic is shut down for violations.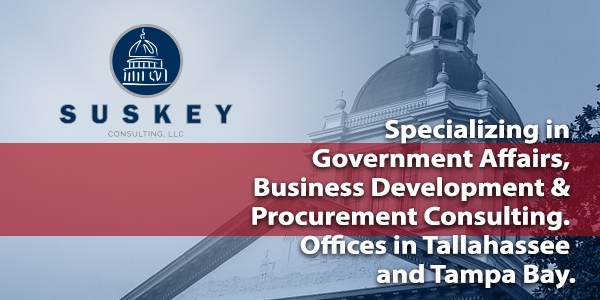 Street Racers — Sorry Fast and Furious fans, the rest of us are getting sick of your antics. It has been illegal to race on Florida roads for a long while, but police weren't allowed to do much about it unless they caught drivers red-handed. That's about to change. At the tail end of Session, lawmakers greenlit a bill allowing police to use video and witness statements to crack down on the recent rash of reckless racers.
Timeshare developers — They sought legislation that would have eliminated many options consumers have when looking to get out of a bad timeshare deal. An intense lobbying and communications effort exposed the issue for what it really was, stopping the legislation before it gained momentum.
Theme parks — A bill that would have allowed beer companies to "advertise" in big theme parks passed the House and drowned in the Senate. Really, it would have allowed Anheuser-Busch to sponsor rides and events like concerts, giving the parks even more of a cash boost. Hey, at least we still have the Florida residents' discount.
UCF — The university spent most of the Legislative Session playing defense over allegations it misused funds for a new campus building. When it came time to focus on the budget, lawmakers said their ire was directed at the bad actors, not the institution. In all, state university funding saw a slight dip this year, but lawmakers still found a way to boost the funding at some institutions. UF and FSU got more cash to continue vaulting up the national rankings. FAU, FIU, FGCU and UNF also got $10 million a pop in operations funding. UCF's slice? Nothing.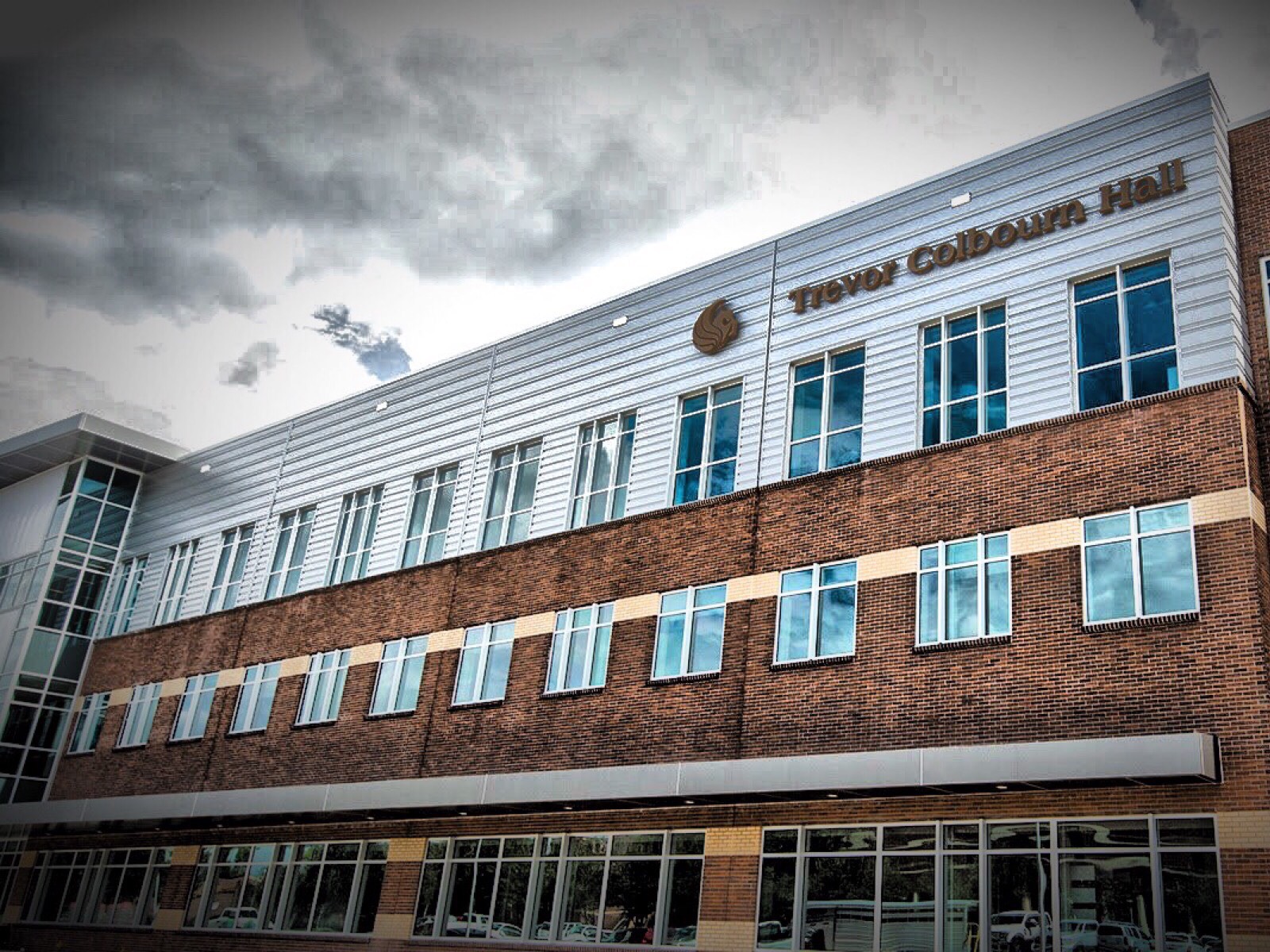 UF Health Shands — The Gainesville teaching hospital has been moving up the rankings. It took the No. 2 spot in US News and World Report's 2019 list of Top Florida Hospitals. But rising health care quality didn't help it snag any more funding from lawmakers this year. In fact, Shands had backslid. When the next fiscal year rolls around, the facility's budget will be about $300,000 lighter. Yipes.
Whiny Senators — The House continued to get the upper hand on the "upper chamber." How many times did Senators complain on the floor about being tired of acquiescing to the House? And don't forget the consternation over passing House priorities for, well, … what, exactly?
—
EXTRA EDITION
The Capitol Press Corps and other news media's winners and losers (by Peter Schorsch alone — so don't blame anyone else).
Biggest winner
Alexandra Glorioso — The former Naples Daily News reporter-turned-POLITICO-Florida-ace beat cancer while locking down a health care policy beat that covered everything from AOB reform to safety net hospitals. Not all heroes wear capes.
Winners
Andrew Atterbury — It's a good problem for POLITICO Florida when it's a challenge to pick which of its policy-oriented reporters had the best Session (other than Alex). We're gonna go with the new guy who covered everything from Corcoran to the UCF scandal. Has a rep as a nice guy, too.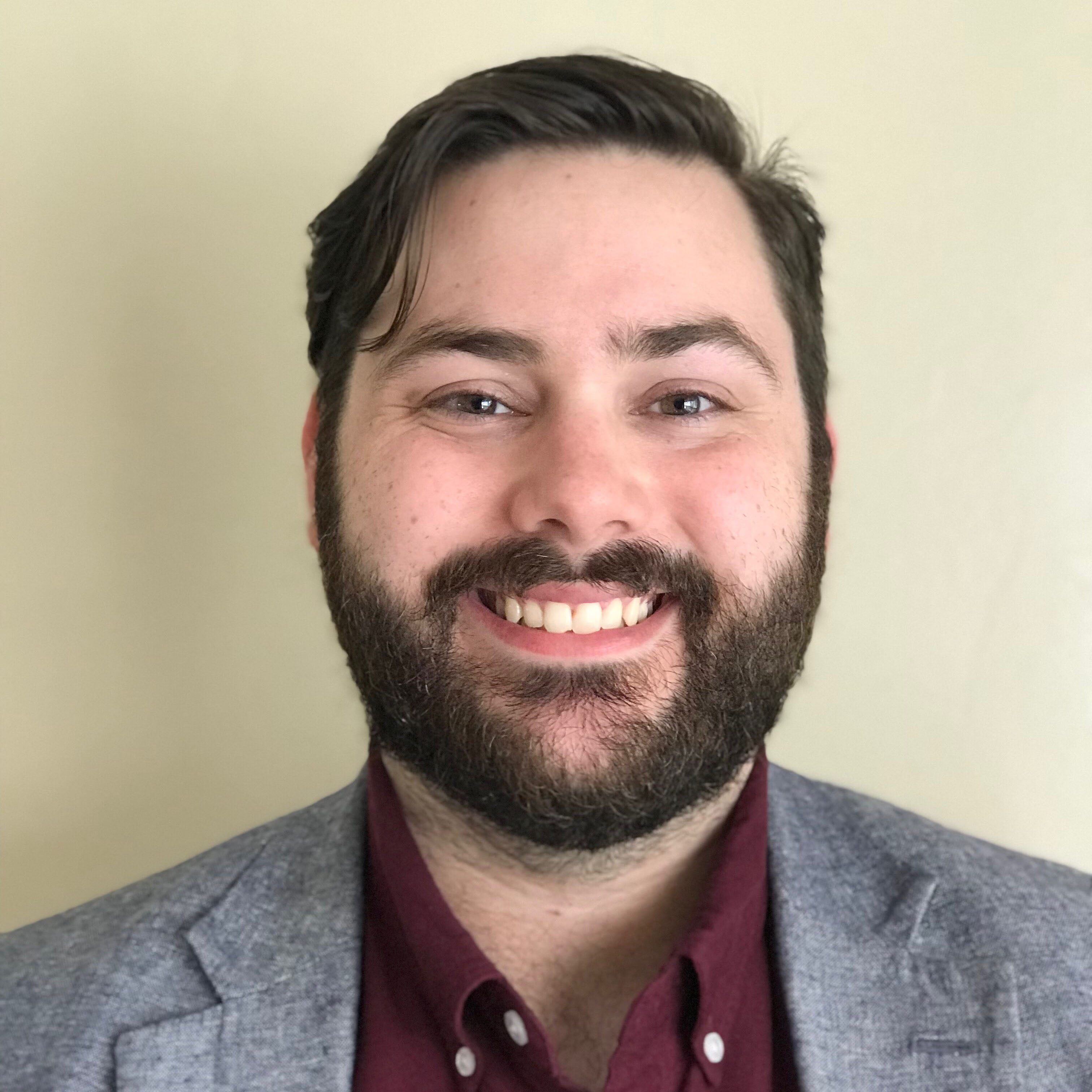 Matt Austin — The WKMG anchor was injured in a wreck caused by someone who was texting and driving, so no surprise he has been tireless in keeping that issue at the forefront.
Bill Day — How do you know an editorial cartoonist packs a punch? When the subject of his poison pen asks the publisher for the original sketch of the cartoon lampooning that person. And that happens with one of Bill's 'toons at least twice a week.
Kathleen McGrory, Neil Bedi — Reporting that got results. Their TB Times investigation found the death rate for heart surgery patients at Johns Hopkins All Children's Hospital tripled from 2015 to 2017. So lawmakers introduced legislation to increase oversight of pediatric heart surgeries.
Jason Garcia — One of the most interesting, incisive, well reported Twitter feeds of anyone covering Session. Florida Trend's top asset can ferret out gold nuggets from budget spreadsheets and obscure bills that's simply unmatched.
Ryan Gorman — You may not recognize his name if you're not in Miami or Tampa Bay, but this radio host consistently has the best line-up of lawmaker and pundit guests on his evening radio show.
Scott Maxwell — Is he the last influential newspaper columnist paying attention to the Legislature? Discuss.
Danny McAuliffe — Makes the list as 'Rookie of the Session' for his indomitable coverage, endless contributions to the #FlaPol email universe, and he pretty much OWNED the 2019 Press Skits with his Ron DeSantis impersonation.
News Service of Florida — All hail the triumvirate of Dara Kam, Christine Sexton and Ana Ceballos, backed up by the usual crew of veterans, which has NSF in its best place in years. Move over AP; this is now the state government-news outlet of record.
Podcasts — Don't look now, but they're everywhere. Sure, Trimmel Gomes has had one. Now, Brian Crowley's got one. The Gatehouse Boys do, too. Somebody named Michelle Todd Schorsch has one. Welp, time to buy your AirPods.
Phil Ammann, Drew Wilson — If you ever wonder how #FlaPol churns out agenda-setting, looonnnggg morning emails, evening emails, weekend emails, and the occasional pop-up email, look no further than these guys, who do the hard work. I just send out snarky tweets.
Jeff Schweers — He was unceremoniously (of course) dumped as a capital reporter after the Times bought and killed the Tampa Tribune. He was soon picked up by the Tallahassee Democrat as a local news guy and has been a hits-and-runs machine since. Now he's a Cap Reporter again. Name another reporter whose coverage got rid of two-count 'em-two DeSantis administration officials. You can't.
Jeff Solochek — After Sexton's coverage of health care, there may not be a better-silo'ed reporter than the Tampa Bay Times' education point man. It's a huge beat and yet through his stories, morning email, and podcast, he covers a whole helluva lot of it.
David Smiley — Not a Capitol Press Corps member, but he's showing Miami Herald readers what a statewide political reporter-at-large can do.
Sun-Sentinel editorial board — With Steve Bousquet and Sergio Bustos joining Rosemary O'Hara, and with a newsroom that just won a Pulitzer behind it, it's the last great editorial board standing in the state of Florida.
Curt Anderson — The AP's statewide courts reporter did more than a yeoman's job as fill-in Session reporter, and the Tallahassee bureau could use three more like him. (We use the term "bureau" almost as a joke since AP moved it to a basement and Brendan Farrington is last man standing. More on that below.)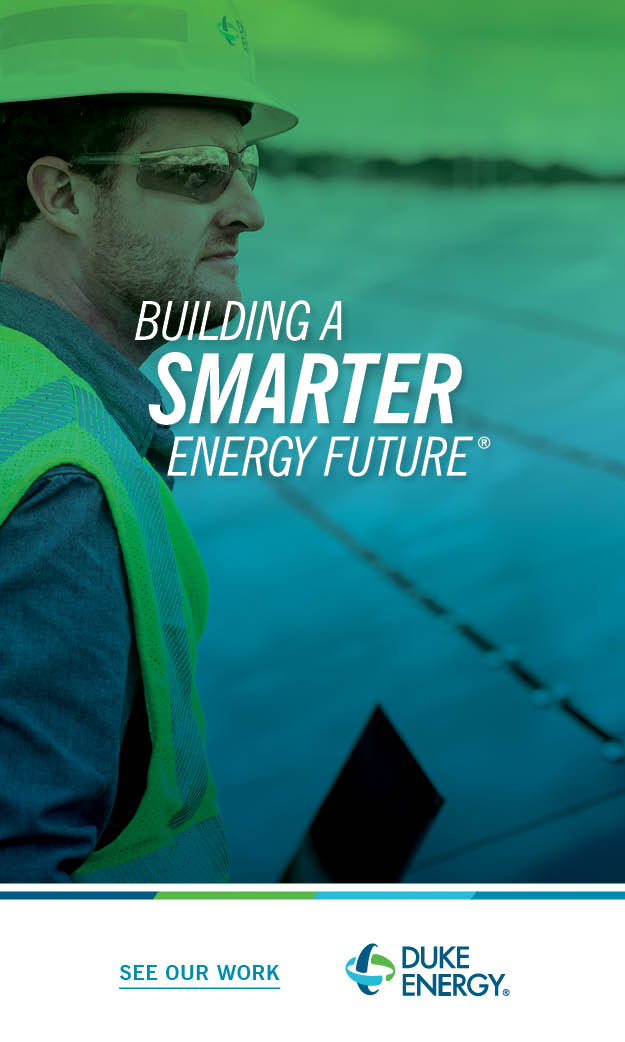 Honorable mentions
Florida Daily — Not especially plugged into the minutiae of Tallahassee, but this site does an admirable job of covering the intersection of federal and state politics. Keep an eye on it.
Jim DeFede — No, he's not part of the Capitol Press Corps either, but his interviews with top lawmakers, especially those from South Florida, generate more than their fair share of headlines.
Matt Dixon — We guess he's still the leader of the pack. Maybe. Depends on if he's buying.
Florida Channel — They drive us crazy with their erratic livestream coverage of committees, but we and many others would not be able to do our jobs without them.
Jerry Iannelli — The Miami New Times scribe will probably be peeved I'm writing something nice about him. Because we certainly don't see eye-to-eye, but he knows what his audience wants and writes (very well) to it.
John Kennedy — You may not like his publisher (GateHouse), but he still crafts a story better than almost any other reporter. We've said it before, we'll say it now: He's the Vin Scully of the Capitol Press Corps.
Andy Marlette — The Pensacola News Journal columnist and cartoonist is a Florida treasure. 'Nuff said.
Jacob Ogles — #FlaPol's man in Southwest Florida burst on the scene during committee weeks and has wow'ed us since.
Christine Sexton — As long as she continues to dominate a news silo (i.e., health care) that reads like Mandarin to the rest of us, she'll continue to earn plaudits.
Times/Herald — The suddenly understaffed bureau (after the departures of Bousquet and Mary Ellen Klas) could have had a rough Session. But Samantha Gross, Elizabeth Koh, Emily Mahoney, and Lawrence Mower's reporting was important, and their writing was lively. Our prediction: At least two of them will be leaving Tallahassee for bigger jobs by the end of the next Session.
Mixed bag
Florida Phoenix — We still don't know what to make of this outfit. Or is it a political operation disguised as a newsroom? One thing's for sure: Editor-in-chief (and St. Pete Times alumna) Julie Hauserman really doesn't like Republicans. That probably endears the site to a lot of progressives looking for a counterpoint to the lobbyist-funded news dominating Tally. We'll give it another year before passing judgment.
POLITICO Playbook — When it was announced that Gary Fineout would be joining forces, we likened it to the building of the Golden State Warriors dynasty. In reality, it's felt more like the year LeBron headed to South Beach to play with Dwayne Wade. The Heat didn't win the title that year, revealing they still had work to do. Playbook misses A LOT. So much we almost miss Marc Caputo. Almost.
Tallahassee Democrat — We rant about the capital city newspaper's missed opportunities so often we can skip it here and, instead, commend its wide-open opinion page, which is where many PR firms push clients' op-eds. It's an important platform, and publisher Skip Foster deserves credit.
Jordan Kirkland — What, you think I'm gonna name the Roundtable Politics publisher a "loser" just because he takes shots at me? On the contrary, I wish there were more bloggers and new media folks out there, working the Session. I mean, Kirkland's site isn't particularly fresh or interesting, but at least he's doing, you know, something.
Biggest Loser
iHeartRadio — For laying off broadcast legend Rick Flagg mid-Session. At least he has more time with his bees.
Losers
Associated Press — Where does one begin? Alienating Fineout so much, he runs screaming to POLITICO? Antagonizing veteran reporters to the degree they go on sabbatical? Hiring a Session reporter — to work from Miami? Betraying their promise that "at the very core of AP's core business is state coverage, and at the very core of that is statehouse coverage?" Asking UF J-school students to fill the shoes of experienced journalists? Refusing to hire anyone full-time to help Farrington post-Session? Florida News Editor Ian Mader and higher-ups appear committed to destroying the AP brand of capital coverage, and I can't figure out why.
Florida Times-Union — Anecdote: On the eve of Session, the powerful chairman of the Senate Appropriations Committee all but begged the T-U to have a reporter reach out to him & his other northeast Florida colleagues. How did the Jax newspaper respond? Basically: 'New phone, who dis?'
Gambling reporters — Sad. Some who covered this beat fell for the annual BS about a gaming bill, but we'll keep it at that.
Sunshine State News — Where have you gone, SSN? There doesn't seem much going on at the right-leaning website besides the occasional rant from out-of-town columnists. No one appeared to be on the ground to cover anything. Even top editor Nancy Smith, we're told, was nowhere to be seen, and she usually makes at least a late Session appearance. Dear SSN's secret owners: Time to pull the plug?
USA Today Network — Remember when it was touting how it was dedicating seven reporters to Capitol coverage? You know, that big house ad, with the big photo? Believe it or not, that was just two short years ago. Today, it can't be bothered to fill holes at the Naples Daily News or TCPalm.